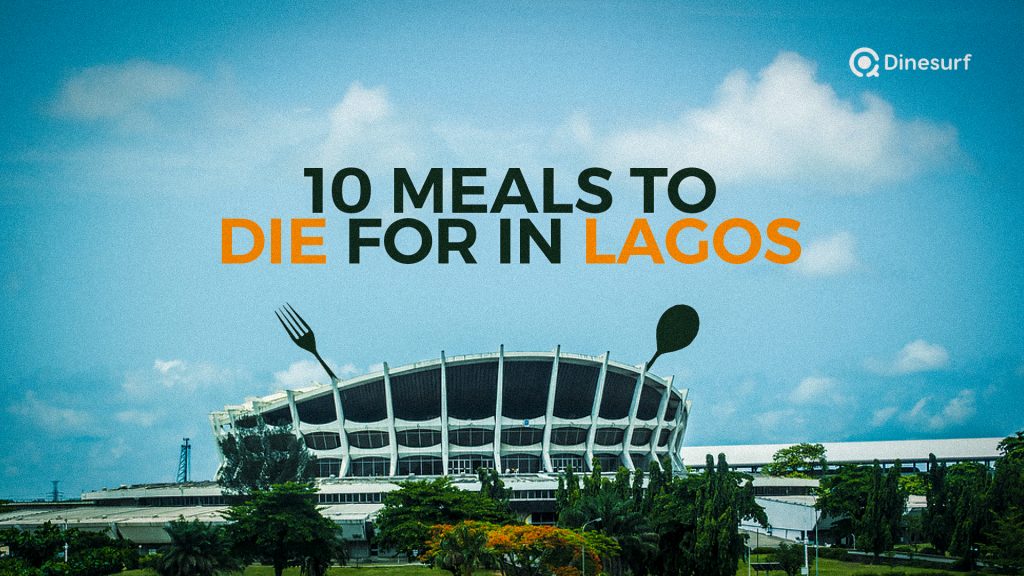 Lagos is the most populous city in Nigeria and one of the most populous cities in Africa. It's also one of the most cosmopolitan and cultural cities on the continent. As a result, there are endless dining options to choose from. Whether you're looking for a luxurious meal or an affordable local dish, you're sure to find something to your taste in Lagos.
Here are 10 meals you won't want to miss while you're in Lagos.
1. Jollof rice: This Nigerian dish is a must-try for anyone visiting the country. There are countless variations of this dish, but all of them are delicious.
2. Egusi soup: Another popular Nigerian dish, egusi soup is made with ground melon seeds and is typically served with pounded yam, fufu or garri (eba).
3. Suya: Looking for something light to munch on at night? Then Suya is your best option. Suya is a spicy Nigerian kebab that's sure to heat up your taste buds. This is one of the most popular foods eaten in Nigeria and you would mostly see it being prepared at night. There are varieties as well, from chicken to beef suya usually spiced with Yaji (a suya spice made of ground ginger, garlic and onion powders.).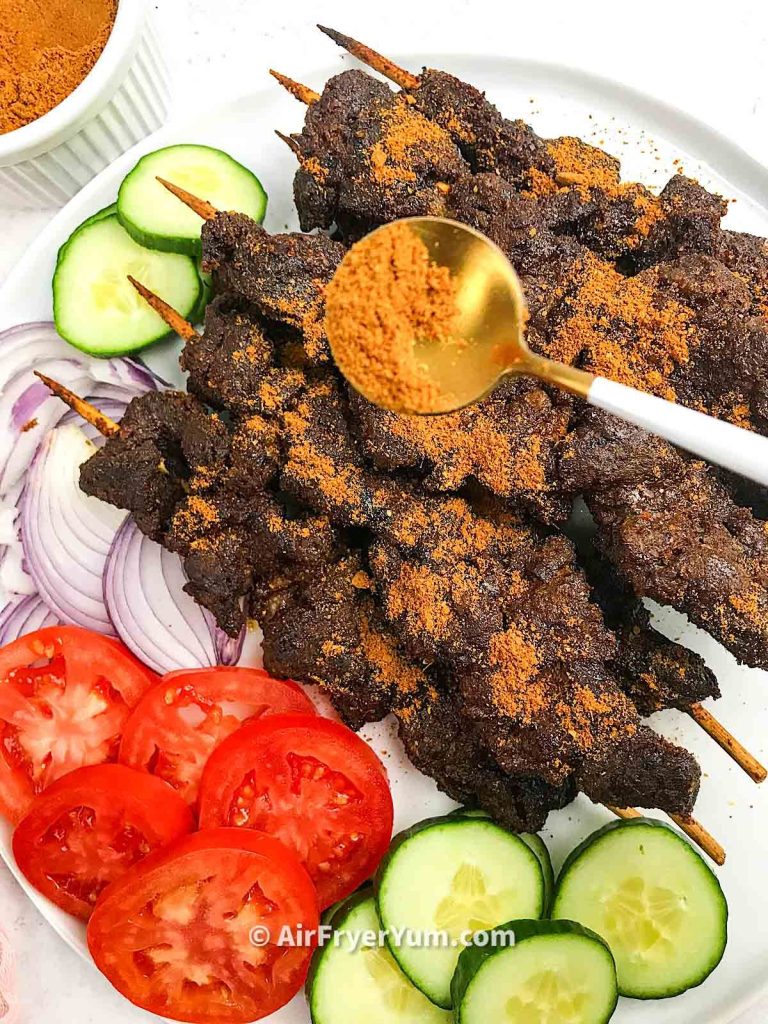 4. Asun: Asun is peppered goat meat that is barbecued and mixed together with pepper sauce and garnished with onions, green pepper etc. You are most likely to see it being served at parties, if you ever attend one while in the city. Usually served alongside small chops (a platter made of puff puff, spring rolls, samosa etc).
5. Amala and Ewedu soup: Amala is a Nigerian dish common amongst the Yoruba tribe and is made from yams. It's generally served with ewedu soup, a soup made from the leaves of the jute plant. Stew with all assorted meat you can ever think of is usually poured over this soup.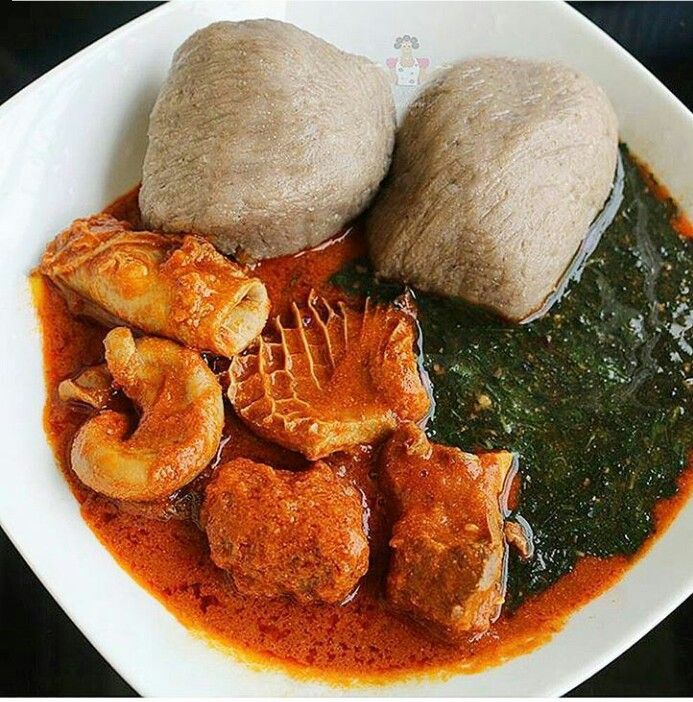 6. Akara and moin-moin. Depending on what you choose to have, Akara is made from blended beans and mixed with ingredients and spices of your choice and then fried in hot oil. Moin-moin is quite different, it is cooked for over an hour before it's served. Akara is mostly eaten as breakfast with pap or bread, while moin-moin goes with either garri, rice (as a side dish) or eaten alone.
7. Efo riro: Efo riro is a Nigerian dish made with spinach and assorted meats. It's a healthy and delicious option for anyone looking for a light meal. Eaten with amala, pounded yam etc. It's quite an easy meal to make, to read more about this dish, check this page.
8. Fried rice: If you're looking for something simple, yet tasty, try fried rice. It's a Nigerian favorite that can be made with shrimp, chicken or beef. It also contains mixed vegetables like carrot, green pepper, green peas, sweet corn etc.
9. Plantain pottage: Plantain pottage is a creamy stew made from plantains and other assorted vegetables. It's a hearty and filling dish that's perfect for any time of day.
10. Ewa Agoyin: This is plain boiled beans eaten with a spicy tomato and onion sauce (pepper sauce). It's a cheap and easy to make dish that's perfect for anyone on a budget. Usually eaten with the popularly known "agege" bread and widely sold across the street of Lagos.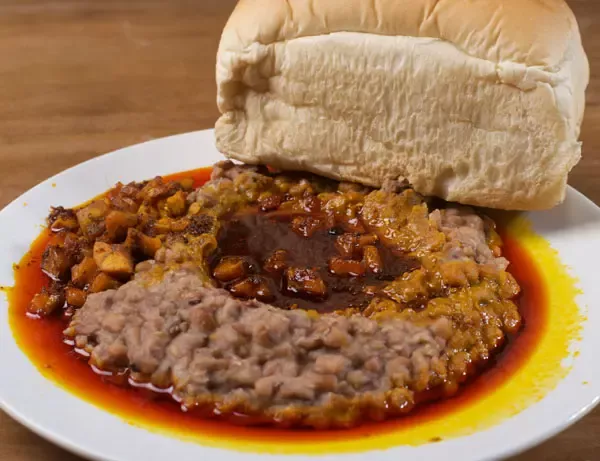 Lagos is a foodie's paradise, and these 10 dishes will not disappoint. From spicy jollof rice to savory efo riro, there's something for everyone to enjoy in this list. If you're ever in Lagos, be sure to try at least some of these amazing meals! Have you tried any of these meals listed above? Did you enjoy it? What's your favorite? and did we forget to mention anyone? Tell us in the comments.
Do not forget that you can always have some of these meals in a few restaurants on our platform. All you need to do is make a reservation now by clicking here.