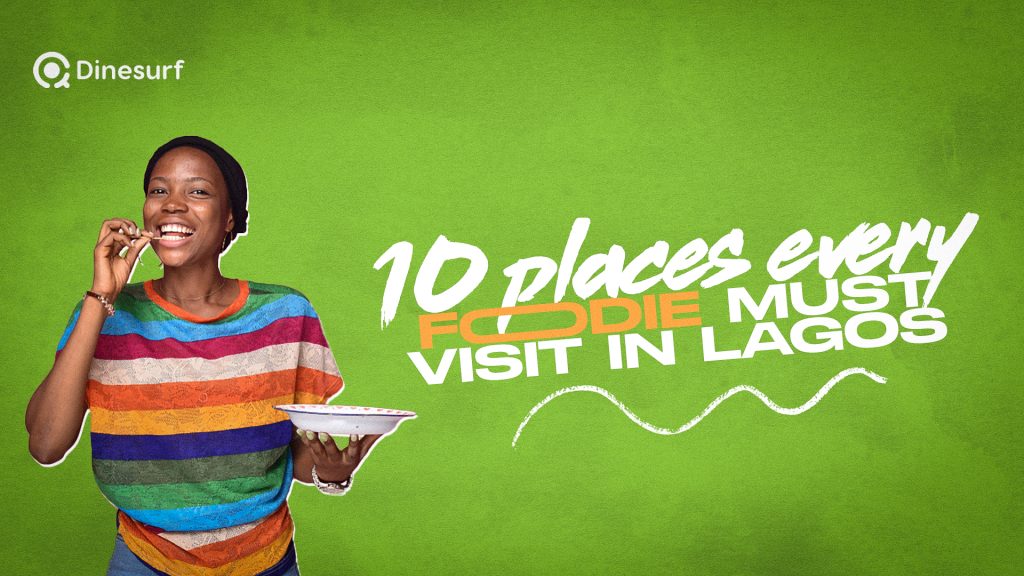 If you're a foodie, Lagos is the place to be. From local joints serving up amazing delicacies to high-end restaurants dishing out international fare, there's something for everyone here. So, if you're looking for an amazing culinary experience, check out our list of 10 places every foodie must visit in Lagos. Enjoy!
1. The Corniche Bistro. The Corniche bistro Lagos is a must-visit for all foodies! This award winning restaurant not only offers some exquisite cuisines but also has the most customer friendly service. The staff here are always smiling and they're a pleasure to work with, which makes every visit even more enjoyable than before you arrived on their shores.
2. Medusa Lounge (Lekki, Lagos). It's not just a lounge that serves only drinks, the food being served at Medusa is a hit and the ambience is also quite beautiful with the indoor water fountain and adequate lighting just enough to take pictures. The menu has just enough options and is not tedious when glancing through the menu. It's a place you would definitely want to visit again.
3. Chophaus (GRA, Ikeja). If you are looking for a place to have that street food experience, then it's at Chophaus. It is a small kiosk-like restaurant that serves street food with a little twist. It's not a restaurant per say because of the seats that are made available, it's more of a place your order and go home with it but you could still choose to sit in and enjoy your meal.
4. Pit Stop. This is a wellness, fitness, and cycling inspired cafe. The ambience in this place is perfect for almost every kind of visit; friendship dates, couple dates, solo chills, & private meetings. The outdoor sitting area is an open air space with a wooden roof, open side, with some beautiful plants lined at the side. The meal served here is tasty and you would enjoy the experience. View menu and make reservation here.
5. Radish Restaurant. Radish is a boutique restaurant in Lekki Phase 1, Lagos, with a nature-filled and serene setting. There is an outdoor seating area, which is divided into two sections. Because the restaurant area is so small, it can only hold a few people at one time. The prices of their meals are not that bad, it is an average price of regular restaurants both mainland/island so that was a plus.
6. Black Pepper Steakhouse. The best way to describe Black Pepper Steakhouse is by its name. A juicy, mouth-watering piece of meat with just enough heat that will make your taste buds sing and shout for more!
7. Oeuvre Bistro. Walking into Oeuvre Bistrofelt like walking into the modern version of those American diners you see in Hollywood movies, with the booths and round tables and waitresses that attend to your every need. Oh yes! If you also intend to sing a bit, there is Karaoke too.
8. Cafe De Flore Ikoyi Lagos. Can't make it to Paris? Worry not! You ain't missing much when Cafe De Flore is there for you. They also have a nice selection of tea and would be ideal for afternoon tea or breakfast and most definitely brunch in Lagos.
9. Soul Food Restaurant. Quite a beautiful spot located in one place you may likely not look. It's definitely a spot since it's located close to University of Lagos. You are most likely not going to be able to finish your meal except of course you are a foodie or just hungry.
10. Craft Gourmet. Peaceful and sparse, with social distancing between tables and customers, so if you are still compliant with the CoVid19 protocols, then this is one place that obeys that rule (This review would convince you). Their service is also efficient and satisfying as well.
If you are a foodie, just know that there is a restaurant for you out there! Have you been to any of these restaurants? What did you think? Let us know in the comments below. And if you haven't been to Lagos yet, be sure to add it to your list – you won't regret it! Happy dining Foodie!
YOU MAY LIKE THIS