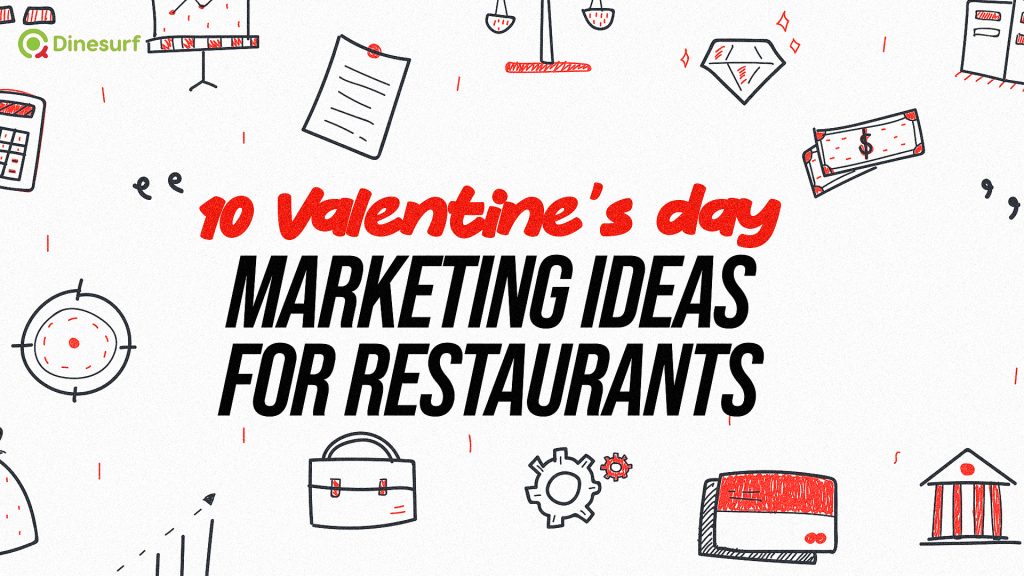 Do you want to make your restaurant a Valentine's Day destination? Whether you're looking for creative ways to attract customers or just want to show them the love this February, we've got some great marketing ideas for restaurants that will help spread the holiday cheer. From unique promotions and gift ideas to festive decorations and special menus, there are lots of fun ways to get your patrons feeling all kinds of amorous. Read on for our list of 10 Valentine's Day marketing tips that will make Cupid proud!
Valentine's day marketing tips for your restaurant includes:
1. Create a Valentine's Day menu: Give your customers something to swoon over by designing a special holiday menu featuring romantic dishes and tempting desserts. You can even offer shareable plates for two that come with their own unique presentation!
2. Offer gift cards: Let your patrons show how much they care with gift cards for meals, drinks, or even spa treatments at your restaurant. Gift cards are an excellent way to extend the reach of your brand and keep people coming back throughout the year.
3. Host a couples night: Throw an exclusive event just for couples! Consider offering a complimentary glass of champagne along with special discounts on select items from your menu or drinks specials for those who purchase two entrees.
4. Decorate: Get your restaurant in the Valentine's Day spirit with festive decorations like twinkling lights, red balloons, and hearts. You can also add a few extra touches to the ambiance by playing romantic music or displaying art pieces that capture the love-filled mood of the season.
5. Offer discounts: Give customers an incentive to dine out this Valentine's Day with discounted prices on meals or drinks specials throughout the week leading up to the holiday. For example, you could offer a special "Valentine's Dinner for Two" package at half price!
6. Set up a photo booth: Let your patrons take home memories of their night out with friends or significant other by setting up a photo booth. You can provide props, backdrops, and a photographer to help capture the moment!
7. Have fun with social media: Show your followers some love by creating Valentine's Day themed Instagram posts or hosting a contest on Facebook or Instagram where they can win a romantic dinner for two at your restaurant.
8. Donate to charity: Give back this February 14th by donating a portion of your profits from the evening to a local charity that helps those in need. Not only will you be helping others, but it's also great PR for your business as well!
9. Offer delivery or takeout options: Make it easy for customers who want to celebrate at home by offering delivery and takeout services on Valentine's Day. You can also include special gifts with each order, like discount coupons for future visits or a free appetizer.
10. Show your appreciation: Last but not least, don't forget to show your staff some love too! Consider offering them a bonus or treating them to dinner on Valentine's Day as a way of showing your appreciation for all they do.
No matter how you decide to celebrate Valentine's Day at your restaurant, make sure it's an experience that will leave customers feeling loved and pampered. With these 10 Valentine's Day marketing tips for restaurants, you'll have customers falling in love with your business in no time! (You can read more here). Show them how much you care this February by offering unique promotions and gift ideas that will make Cupid proud. Have fun and get creative – you never know what kind of romantic night you can create for your patrons!
As a restaurateur, if you are ever looking for a platform that would bring you more customers on Valentine's day, sign up with us today here.