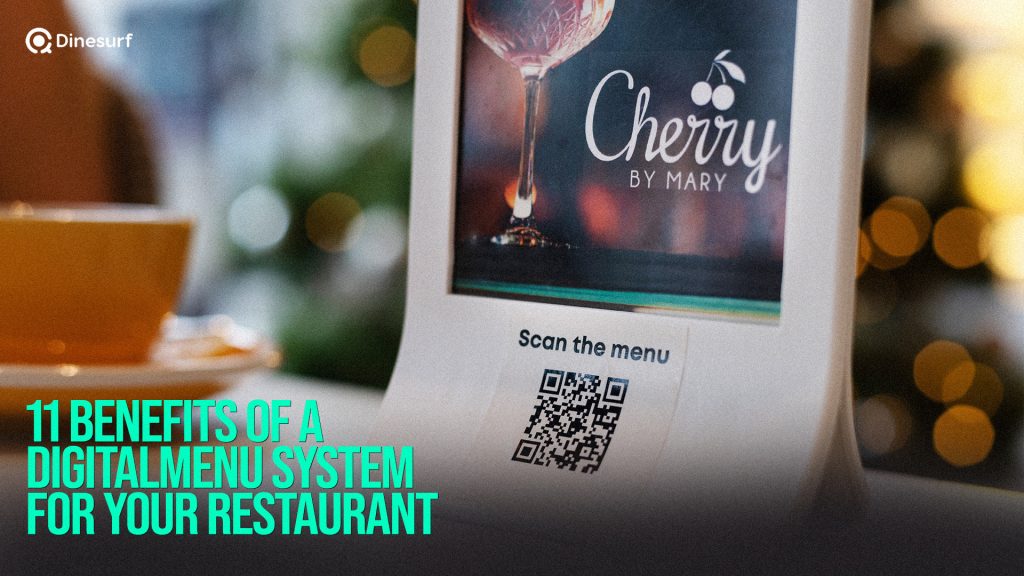 Running a successful restaurant business is no small feat, and keeping up with all the details can be overwhelming at times. Fortunately, technology has made it easier than ever to streamline and manage your restaurant operations. One of the best ways to invest in tech for your eatery is by investing in digital menu systems – these savvy solutions have a wide array of benefits for restaurants! Whether you're considering tackling a new venture or wanting to make changes to an existing one, here are eleven ways that digital menu systems will help you succeed slickly and swiftly.
1. Enhanced organization: Digital menu systems help to keep your specials, offerings, and prices organized in one place. This makes it easier for staff to quickly access the information they need without sifting through a paper menu or multiple documents.
2. Improved customer experience: Going digital means you can provide customers with an up-to-date menu that is both visually appealing and easy to navigate – this will make them want to come back again! Additionally, customers won't have to wait around for their order as digital menus are typically faster than manual ones.
3. Streamlined ordering process: With a digital menu system, you'll be able to reduce time spent on taking orders by streamlining the entire process. This includes quickly entering orders into a POS system, as well as sending them directly to the kitchen or bar staff so they can start preparing food and drinks right away.
4. Increased accuracy: Digital menu systems give staff the ability to double-check orders for accuracy. This eliminates potential mistakes and ensures that customers get exactly what they ordered without any delays.
5. Reduced waste: Digital menus are printed on demand and are easily updated when needed; this means you won't be wasting resources printing new menus every time there's a change in menu items or prices!
6. Improved analytics: With digital menu systems, you can access real-time data about your customers, such as their ordering habits and preferences. This will allow you to adjust your menu offering according to what's popular and make changes to improve customer satisfaction.
7. Reduced costs: Not only will digital menus help cut down on paper waste, but they also reduce labor costs associated with printing, laminating and updating menus. Additionally, automated point of sale systems requires fewer staff members for taking orders.
8. Improved customer feedback: Taking customer feedback is an important step in running a successful restaurant business. With digital menu systems, you can easily create surveys and polls that allow customers to provide direct feedback in real-time.
9. Increased upsell opportunities: By providing detailed information about each item on the menu, customers will be able to make informed decisions about what they want to order. This allows restaurants to encourage upsells and add-ons that can help increase profits!
10. Enhanced customer loyalty: Digital menus also enable restaurants to easily collect valuable customer data such as contact information, preferences and order history – this gives you insight into your customers' needs and helps cultivate a sense of loyalty.
11. Accessibility: Digital menu systems are highly accessible, which makes it easy for customers to view your restaurant's offerings from anywhere. This means that even if a customer is not at the establishment, they can still place orders online or through an app – making it easier for them to enjoy your delicious cuisines!
Digital menu systems are becoming increasingly popular in the restaurant industry due to their wide variety of benefits (Read here for more). By investing in digital solutions for your eatery, you'll be able to optimize operations, enhance customer experience, and increase profits! Want more info? Get in touch with us today and we'll help you get started. Click here and we'll be in touch.
YOU MAY LIKE THIS