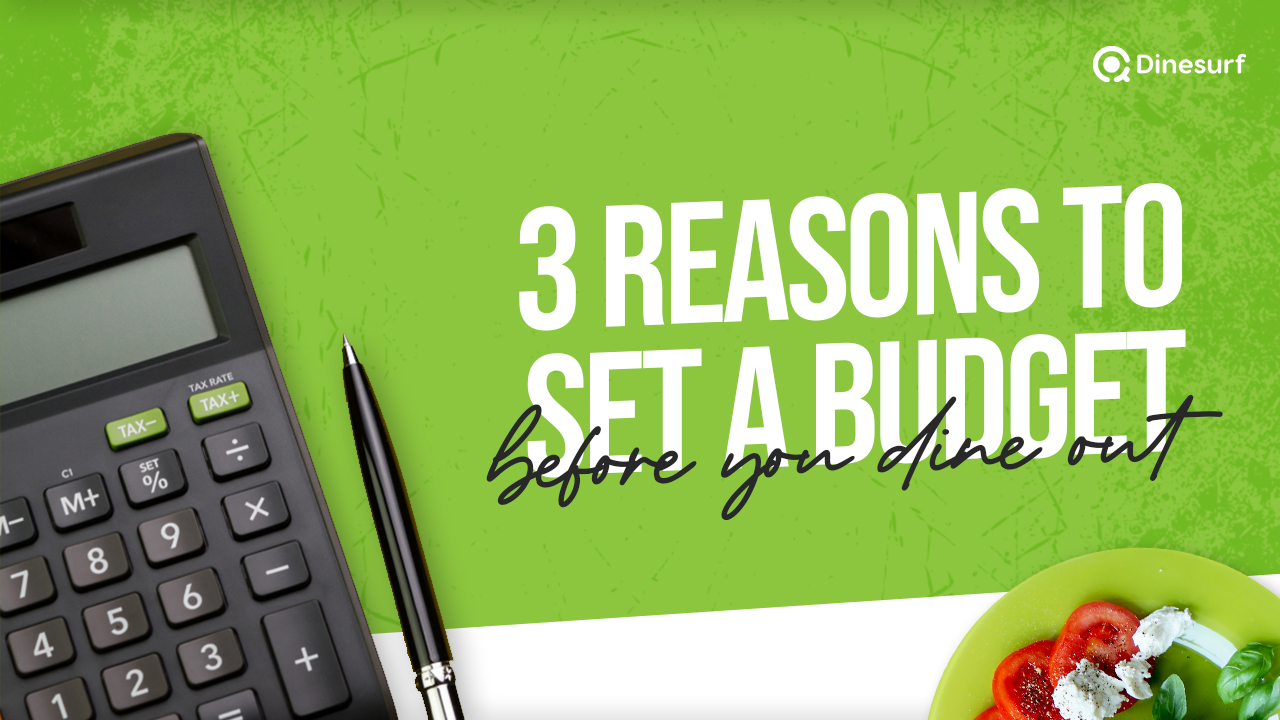 Setting a budget does not only apply to clothing and fashion accessories. It's always advisable to make a budget for everything you plan to buy. Budgeting saves you from making mistakes, saves money etc. A lot of people do not budget because most times they feel it's boring or they probably would not be able to stick to it for reasons best known to them. If you are one of those with that kind of mindset, it's time to work on it so you do not get broke trying to live above your budget. Dining out can be a lot of fun, but it's important to remember that going out to eat can also be expensive. If you're not careful, you might end up spending more than you intended. So before you go too far down the rabbit hole of menu options and restaurant choices, take a few minutes to set a budget. Here are three reasons why doing so is a good idea.
1. The menu can be very confusing and overwhelming.
Ever been to a restaurant, where the waiter gives you a menu and you have a hard time making a choice for hours? You may feel tempted to order everything on the menu due to the excitement of having friends over for dinner. However, when your guests arrive, there will still be many dishes that have been ordered but no food was delivered yet! So what should you do? It's simple.. Order only what you need and save more money for future dinners. You would be grateful you did when you take stock by the end of the month.
2. You might end up spending too much money because of discounts offered by restaurants.
Unfortunately, although discounts are tempting, they do not always help to reduce the cost of the bill. They can even lead you to spend more money on your bills as you may end up ordering firstly what is only available for discount! Slash in price does not always mean that it is the best thing that would happen to your budget. Do not be deceived by the numerous discounts on your favourite meals. The best way to avoid this is by doing your research and comparing prices. Make sure you know what the going rate for food in that location would be, because if it sounds too good of deal then there may have been some kind oversight on their part!
3. Healthy food does not have to be expensive.
Sometimes, restaurants give their customers an impression that healthy food has higher prices compared with unhealthy foods. However, this is definitely not true! You just need to find out whether or not they provide lower price options by checking their menu! For example, you can order 2 dishes to share with your friend and it's definitely much cheaper than ordering only 1 dish. There is also the other option of placing an order off the menu without breaking your budget – and some restaurants even offer discounts for senior citizens or high-school students with ID cards (which is awesome).
In summary, if you want to be satisfied with your dining experience and not overspend, try setting a budget before going out. You can limit how much money you spend by eating at restaurants that offer fixed priced menus or getting the most expensive dish off of the menu in order to get more food for less cost. This strategy will help you satisfy your hunger while staying within your desired spending limit! What are some other ways people have found success when they set budgets? Do these strategies work for everyone? Let us know what's worked best for you below!