CapeTown, the beautiful coastal South African city, has a vibrant food scene that is widely influenced by its cultural diversity and rich history. If you're a foodie ready to explore the gastronomy of this stunning city, we have compiled a list of the 5 best restaurants in Capetown. Ranging from mouth-watering seafood to delectable Asian delicacies, these restaurants are sure to take you on a delicious culinary journey.
5 Best Restaurants in Capetown include:
1. The Nines
Location: Station House, 19 Kloof Rd, Sea Point, Cape Town, South Africa, Western Cape.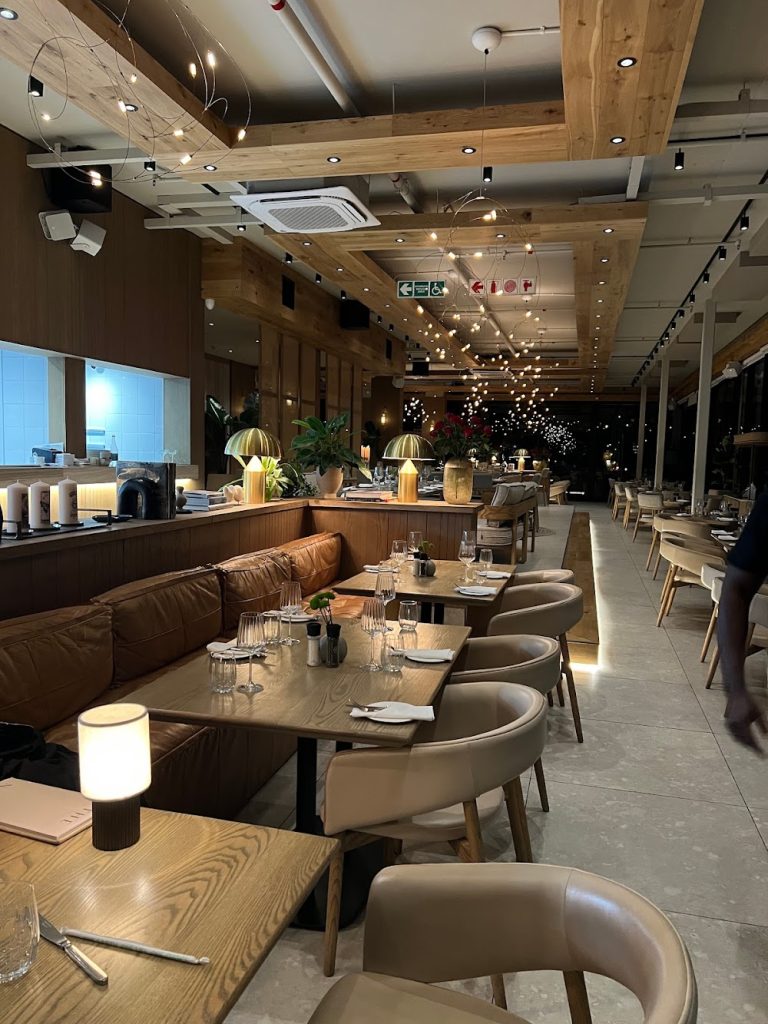 The Nines, is a premier dining destination in Sea Point, Cape Town. From the moment you step inside, you'll be swept away by the warm and inviting atmosphere, along with the attentive and friendly staff. The menu offers something to please every palate, from succulent seafood to tantalizing desserts. The seafood pasta is a must-try dish that will tantalize your taste buds with its perfectly balanced flavors and well-cooked pasta. For those with a sweet tooth, the desserts are sure to hit the spot. The Nines also offers generous portions and a variety of choices, so you can be sure there's something for everyone. The atmosphere is further enhanced by the stunning views, creating a truly memorable dining experience. The attentive staff and attentive manager on the floor add to the experience, making The Nines an absolute must-visit for any food lover. With its charming atmosphere and exceptional cuisine, you won't be able to resist returning for more. So come and experience the best that Sea Point has to offer at The Nines!
2. TANG Asian Luxury Restaurant & Bar Waterfront
Location: Shop 153, V&A Waterfront, 19 Breakwater Blvd, Victoria & Alfred Waterfront, Cape Town, South Africa, Western Cape.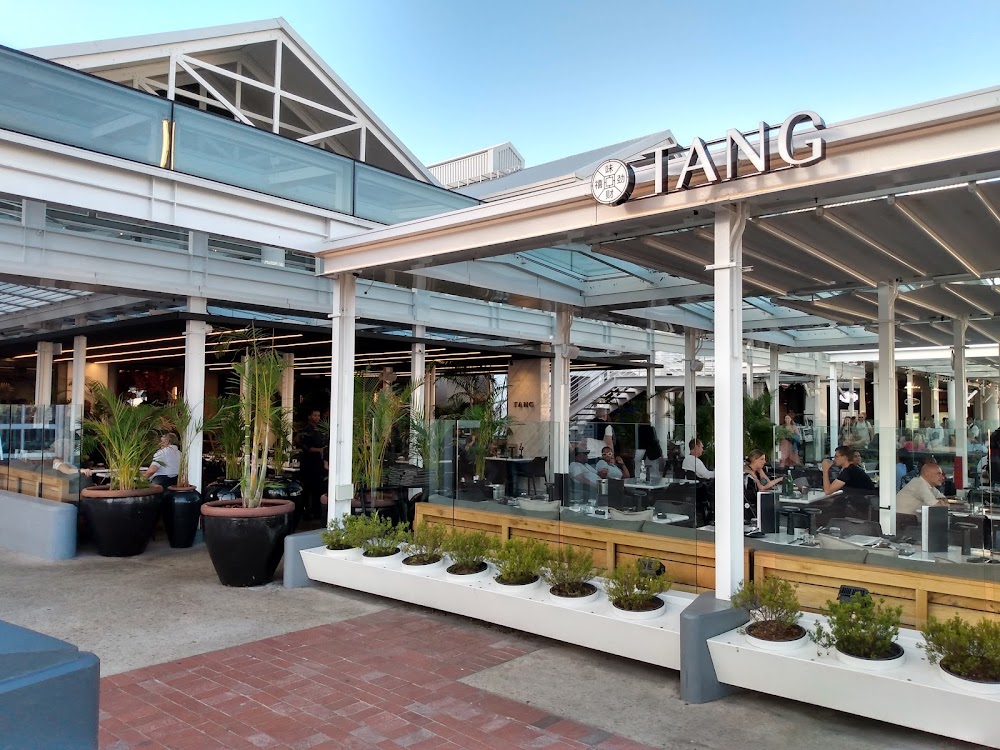 TANG Waterfront Restaurant and Bar is a luxury dining experience situated in South Africa, with stunning views of Table Mountain from the outdoor seating. The environment is inviting, and the staff are friendly and knowledgeable, with a table manager always around to ensure every guest's experience is perfect. The menu is extensive and offers a variety of dishes, from sushi to tacos and even a special menu for children. The cocktails are also a work of art and the wine and drink selection is superb. The atmosphere is upbeat and lively, yet still cozy and relaxed. Guests can enjoy their meal with a great selection of music that unfortunately can be a bit loud at times. At TANG, the staff are dedicated to making sure each customer has a pleasant experience. The chefs make every occasion special, and the prices are reasonable given the quality of food and service. TANG Asian Luxury Restaurant & Bar Waterfront is the perfect venue for a special celebration or a night out with friends and family. Guests can be assured that they will be treated to a unique and enjoyable dining experience.
3. Grand Pavilion
Location: 277 Beach Rd, Sea Point, Cape Town, South Africa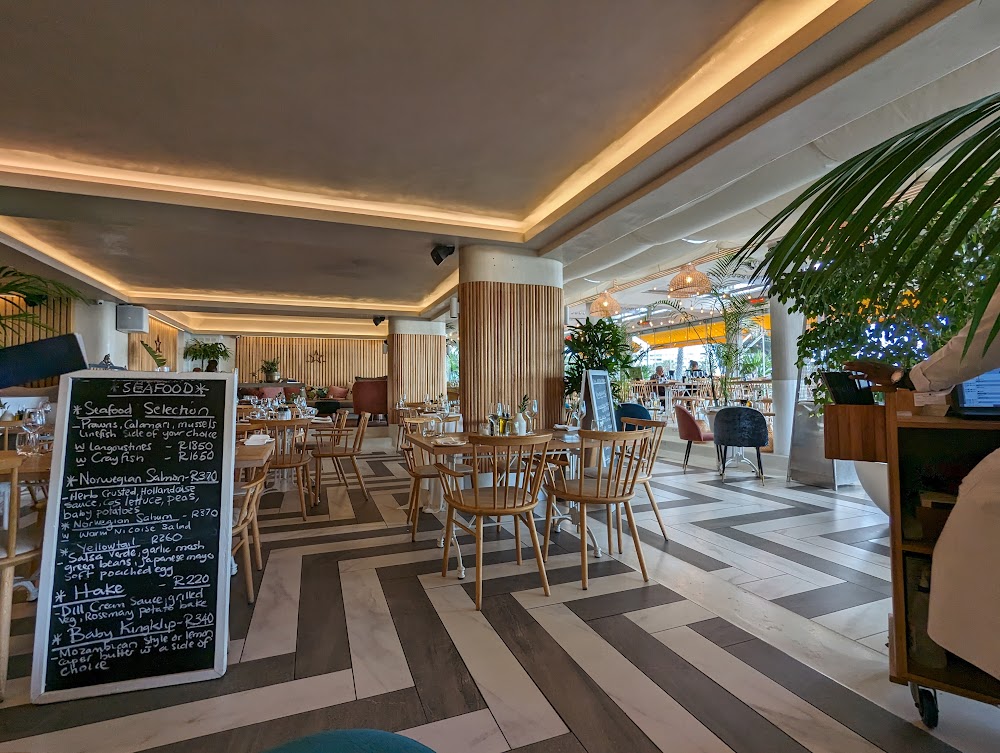 Grand Pavilion is an exquisite restaurant located in South Africa offering the best of international cuisine. This restaurant is the perfect destination for any occasion, whether you're looking for a romantic date night, a casual lunch with friends, or a business lunch. They offer a menu of flavorful dishes, featuring the freshest and finest ingredients. Sample some of the signature dishes such as the Asian oysters, Angus steak, and seafood pasta. Each dish is prepared with care to ensure a delicious and memorable experience. This restaurant also has experienced chefs who use unique techniques to create a unique flavor in every dish. The attentive staff is always on hand to ensure that your dining experience is enjoyable from start to finish. They also feature an extensive selection of drinks and cocktails to complement your meal. The restaurant is located in an idyllic setting with a stunning view of the sea, making it the perfect spot for a romantic dinner or a leisurely lunch. Enjoy a romantic dinner with the backdrop of the sparkling sea, or have a casual lunch with friends in a relaxed atmosphere. Grand Pavilion will leave you with an unforgettable dining experience.
4. Sonny and Irene
Location: Ground Floor, Station House, 19 Kloof Rd, Sea Point, Cape Town, South Africa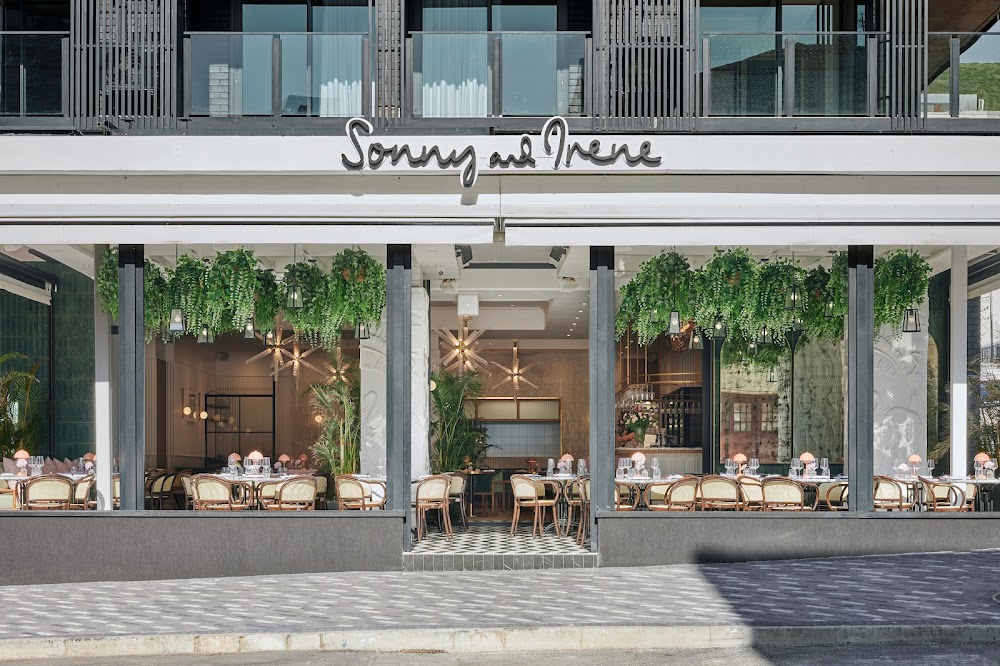 Sonny and Irene is a truly unique restaurant located in South Africa that offers a one-of-a-kind dining experience. From the stunning art deco interior to the fresh and flavorful dishes, there is something here to please everyone. Their menu features a wide selection of classic dishes, innovative seasonal options, and delicious pastries. The staff is always friendly and helpful, providing honest recommendations and top-notch service. The burgers they serve are flavorful and delicious, and the Prawn Linguine is an explosion in the mouth. One customer even said it was among their all-time favorites. For those looking to treat someone special, Sonny and Irene is the perfect place for a special occasion. They even offer a 3-course winter special that offers good value for money. Plus, their smoothies and drinks are presented with an attention to detail that will leave you impressed. Whether you're looking for a unique dining experience or a special place for a special occasion, Sonny and Irene is the place to go. With its amazing atmosphere, delicious food, and friendly service, you can be sure that you will have an unforgettable experience here.
5. Cabo Beach Club
Location: 12 S Arm Rd, Victoria & Alfred Waterfront, Cape Town, South Africa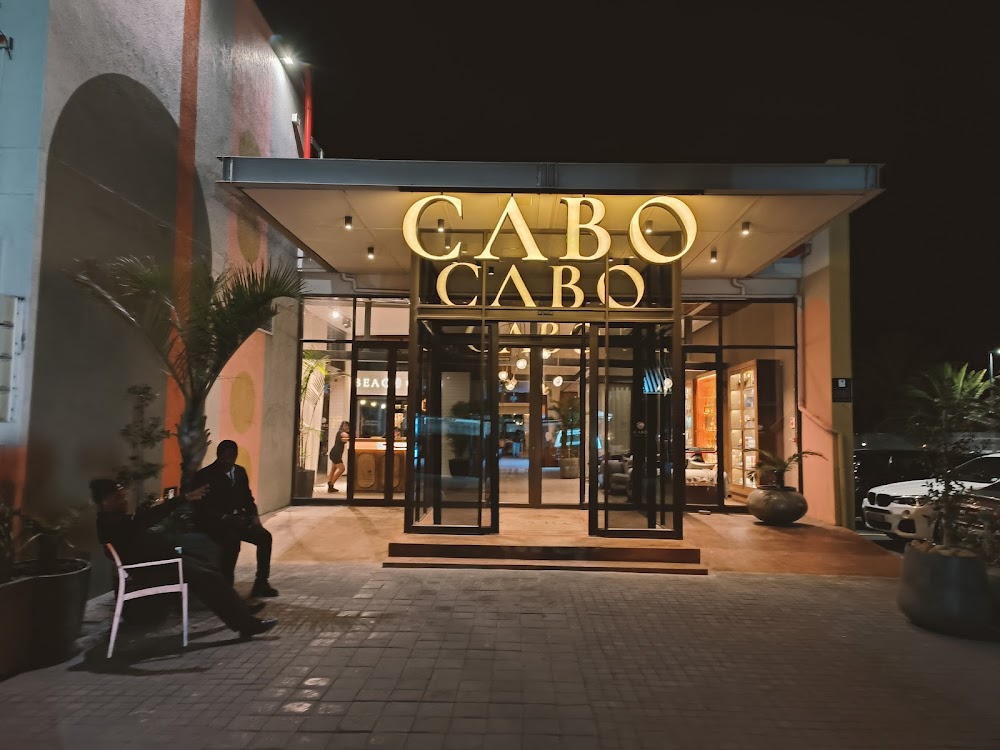 Cabo Beach Club is an outstanding restaurant located in South Africa. It offers a unique and exciting dining experience with its vibrant atmosphere and stunning beachfront location. The staff is attentive and friendly, always ready to provide an exceptional experience. The menu is full of delicious dishes, created with the freshest ingredients. From the Dirty Burger to the Fried Chicken Sando, there are options for every taste. The restaurant also features an array of specialty drinks that are sure to quench your thirst. The venue itself is beautifully designed and is perfect for a night out with friends or a romantic evening. The outdoor area features a splash pool and white sand, giving you the perfect beach escape. With its live music events, Cabo Beach Club is a great place to enjoy great music and a good time. Overall, Cabo Beach Club is an amazing restaurant with something for everyone. Whether you're looking for a night out with friends or a romantic evening, this restaurant is sure to provide an unforgettable experience.
Going to Cape Town? Then you're likely looking for some great places to eat. Each of the restaurants on this list have something unique and delicious to offer, but ultimately it comes down to personal preference. So why not try them all, and decide which one works best for your palate and budget? If nothing else, these five best restaurants in Cape town are sure to provide a memorable – and tasty – Cape Town experience.
To stay connected when we update some of the best restaurants in Cape Town, you can sign up on Dinelist.
OTHER POSTS YOU MAY LIKE