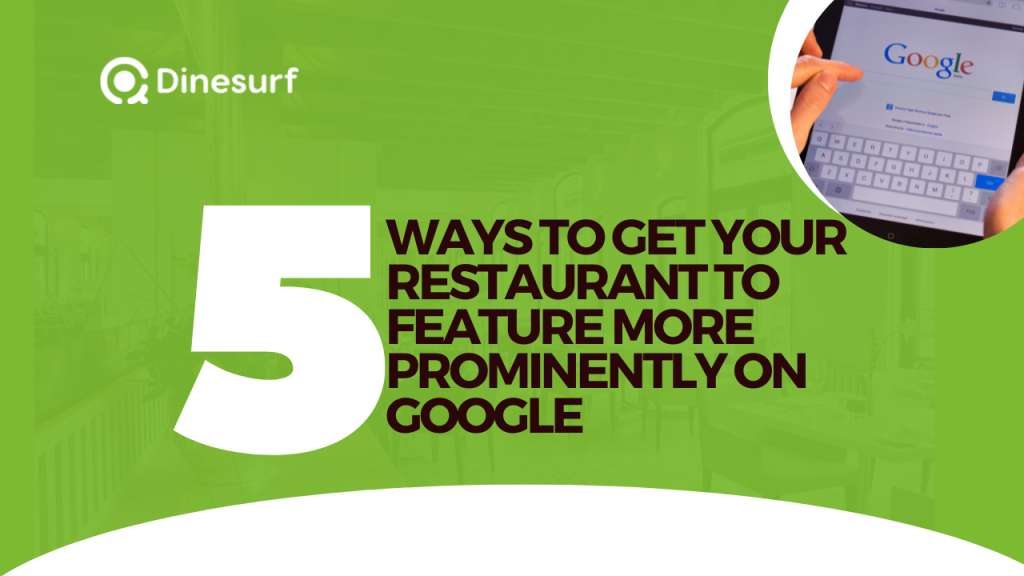 If you're a restaurant owner, then you know that getting your business to show up prominently in Google search results is crucial to success. With so much competition out there, it can be tough to get your restaurant noticed. But don't worry, there are a few things you can do to help increase your visibility online. Check out the three tips below!
Improve Your Location
Getting your restaurant to show up in Google search results can be difficult if your business is not properly optimized for local searches. If the address listed on your website doesn't match the location that people see when they do a Google query, then you'll miss out on potential customers who are looking for something close by. One way to ensure your location is optimized for local queries is to list your address on Google My Business. This will allow you to share more detailed information with potential customers, such as the hours of operation and website. You should make sure that even if there is an error with the address/location that is, Google map is showing the wrong place, make sure to send a mail across to Google, so this can be corrected.
2. Make Sure Your Website Is Mobile-Friendly
Google recently made some changes that now place websites that are not mobile-friendly lower in mobile search results. Some websites may even be removed from the mobile search altogether. If your website is not optimized for mobile devices, then you could be missing out on a lot of potential customers who are searching Google using their smartphones and tablets.
3. Create Content People Will Want to Share
Websites that show up high in search results are usually those that have websites with content that people want to share. This means businesses must think about what their customers will find useful and interesting. Creating engaging, original content for your website is an effective way to get more traffic not only on Google but also on social media sites like Facebook or Instagram. If you make it easy for people to share your content, then you'll likely see an increase in website traffic over time.
4. Make It Easy for Customers to Find You Online
Many customers find restaurants through online searches, so you need to make sure your business is easy to find no matter where people are looking. Having a simple website with contact information and an accurate location will ensure that more people can easily locate and visit your restaurant. Further, having consistent marketing messages across your website, social media sites, and other marketing channels will help customers recognize your brand when they come across it online.
5. Have a Local Strategy
Finally, it's important that you have a local strategy if you want to increase the amount of traffic coming into your restaurant via Google search. If people are searching for something close by but don't see your business in the results, then they may move on to another restaurant. You want to make sure that you are using keywords and phrases that indicate people should expect to find your restaurant when they do a local search. This is why it's important to set up your restaurant in the right location and not in the middle of nowhere.
Have you tried all of these methods? If not, give them a go and see how your restaurant's online presence changes. Even if you have already implemented some of these tips, there's always more that can be done. By following these tips, you'll be on your way to having a well-ranked website that Google will love and customers will love even more.