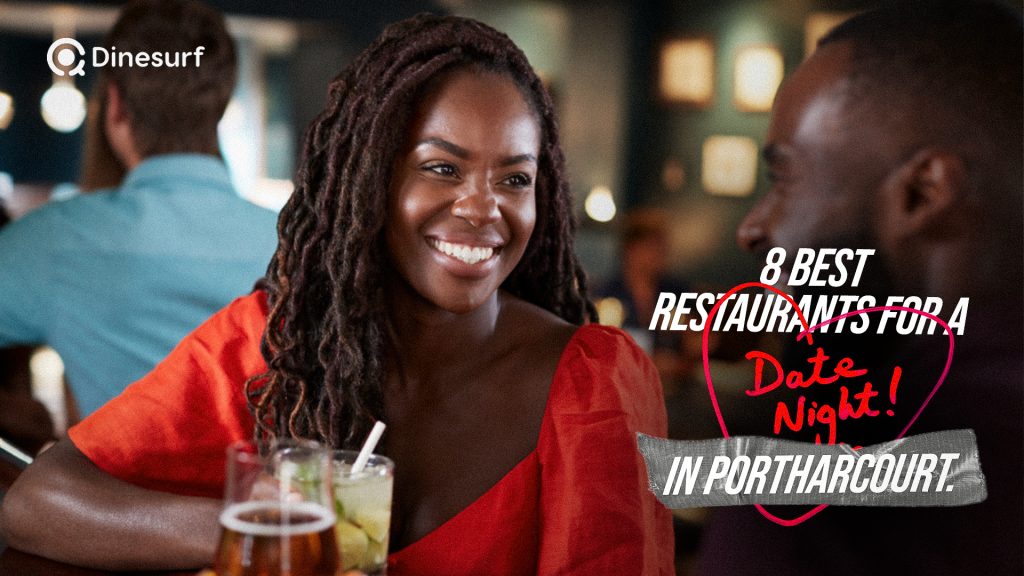 Port Harcourt is a city with endless options for dining out. Whether you're looking for a romantic setting for a special date night or want to find the best spot for your regular weekend get-togethers, there's sure to be a restaurant that fits the bill. Here are eight of our favorites.
Some of the best restaurants in Port Harcourt for a date night include:
1. Asia Town: Located in the heart of the oil-rich City of Port Harcourt, Asia Town is the perfect hangout venue for lunches, dinners, after work meetings and chill outs. Asia Town provides a revolutionary fine dining experience in a unique Asian inspired atmosphere and can also create a show-stopping setting that can host up to 500 guests for all your events. They also offer a variety of tailor-made buffet, set, cocktail and finger food menu, Chinese, Continental and Nigerian cuisines. It is an ideal option for date night, corporate dinners, weddings, product launches, fashion shows, birthdays and anniversaries.
2. South 66: This restaurant is a fusion of Texan and Nigerian style BBQ experience in Port Harcourt. South 66 also serves mouthwatering classics including burgers, ribs, steaks, prawns, wings, milkshakes and more. The meals/drinks are affordable and the indoor and outdoor area makes you feel relaxed, definitely a great spot for a date night. You can make a reservation now on here.
3. M & I foods: Just in case you and your partner are foodies, then this restaurant is your perfect spot because you would eat till you drop. This restaurant is popularly known for their affordable meals and huge portion of food. On their website, they said this: "Consider every visit to M & I Foods a pilgrimage for value, stomach-healing and soul-lifting aesthetics." M & I offer only local delicacies and the beautiful ambience makes it perfect to have a date night with your partner.
4. Buns and Batter: A passionately Nigerian Sit-in Bakery and Bistro for bread and pastry lovers seeking a tasty variety of freshly baked goodies, wholesome baked products as well as delectable breakfast, lunch and dinner options in a homely and friendly ambiance that leaves you taste nostalgic after every experience.
5. Wingside: If ever serenity can be personified that should be Wingside! A cafe with a beautiful indoor and outdoor area, you just can't miss them because of the Yellow colour. If you are looking for a place to just have a quick bite or something affordable that would still give you your money's worth, then you should head over to Wingside.
6. Jevinik Restaurant: Another spot that is known for that huge portion of food. With over 25 years in business, Jevinik Restaurant has acquired ample culinary skills to serve you with homemade mouth-watering African-Style delicacies, served in a cozy restaurant and at a reasonable price. You can switch from continental to native meals, everything is being served there. They have two locations in Port Harcourt, GRA and Trans-amadi.
7.  Casablanca Restaurant Sports Bar & Karaoke: Located at the heart of GRA, Port Harcourt, this is a place where you can have your meals, drinks and also enjoy some Karaoke sessions. The ambience is beautiful, and the outdoor area makes it perfect for a date night. Although, one thing you must note about this place is that it gets crowded especially on a Friday night so make sure you go early and also, if you are not a fan of loud music, then you may want to consider somewhere else.
8. Creed Upscale Bistro and bar: Still a bit new in the city of Port Harcourt but this place is already buzzing! Creed is a spacious outdoor spot with simple decor, perfect for family and group hangouts. A serene and secure environment to be in and dine with your partner or loved ones. You can see more about this restaurant here.
As you can see, Port Harcourt has a lot to offer when it comes to food options for date night. Whether you're looking for something luxurious or casual, there's definitely a place on this list that will suit your taste buds and your budget. So go ahead and make reservations at one of these restaurants on Dinesurf for your next date night – you (and your date) won't be disappointed!
Do not forget that you can always check on TripAdvisor for reviews and directions.