If you're a food enthusiast in Nigeria, you're undoubtedly familiar with the mouthwatering delight that is shawarma. This delectable street food has captured the hearts and taste buds of countless Nigerians, offering a fusion of flavors that's nothing short of extraordinary. In a nation known for its diverse culinary heritage, shawarma has carved out its own special place on the culinary scene. In this article, we will take you on a gastronomic journey through the bustling streets of Nigeria to uncover the "8 Most Popular Shawarma Spots You Should Visit." Get ready to embark on a savory adventure that will leave you craving for more of this beloved Middle Eastern-inspired delight right here in Nigeria!
7 Popular Shawarma Spots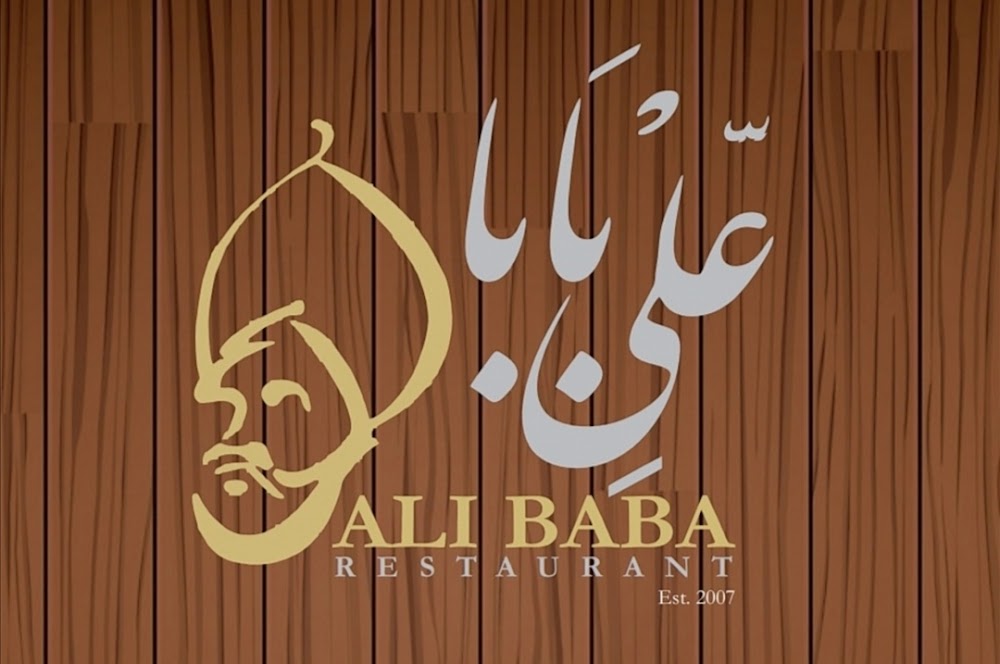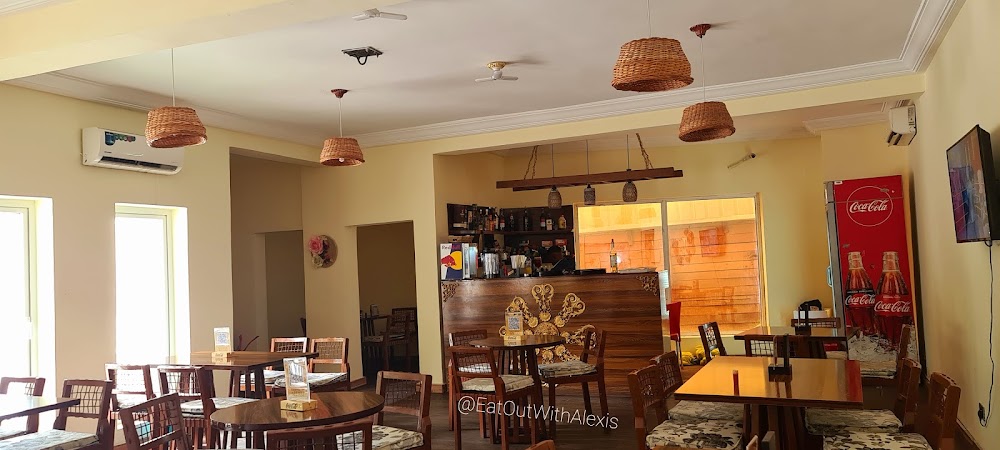 1. Ali Baba Restaurant
Welcome to Ali Baba Restaurant Abuja, a quintessential destination for shawarma enthusiasts nestled in the heart of Abuja! This establishment, with its unique blend of a continental restaurant and a Shisha lounge, offers an ideal setting for a myriad of occasions. Whether you're planning a romantic rendezvous, a leisurely brunch date, a proposal, a business meeting, or simply a cozy get-together with friends, Ali Baba Restaurant Abuja promises an ambiance that's as warm and inviting as it is aesthetically pleasing. The decor exudes coziness, and the friendly, attentive staff is always ready to provide top-notch service.  While the menu boasts a diverse array of classic dishes ranging from succulent steaks and delectable fish to mouthwatering pizzas, it's the shawarma that truly steals the show. Crafted from fresh, high-quality ingredients, the shawarma offerings cater to even the most discerning palates. As one of Abuja's favored shawarma spots, Ali Baba also offers catering services for special events, ensuring that your Muslim or Christian wedding reception is a seamless, delightful affair. So, if you're on the hunt for a place to unwind while savoring delectable shawarma and other culinary delights, look no further than Ali Baba Restaurant Abuja. Step in and experience the Arabian ambiance and warm hospitality that make us one of the city's premier shawarma destinations!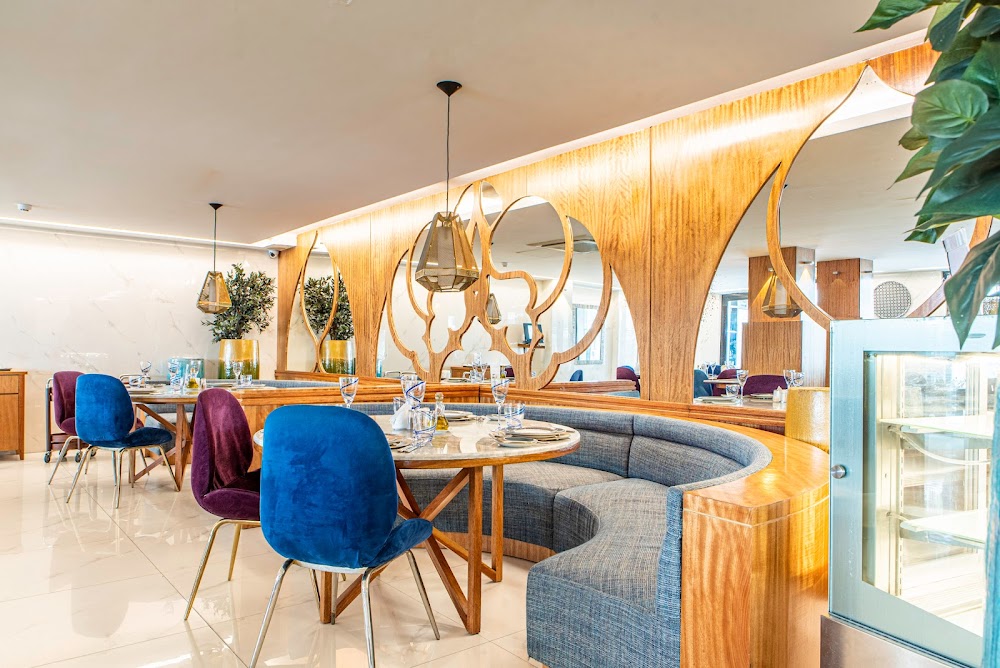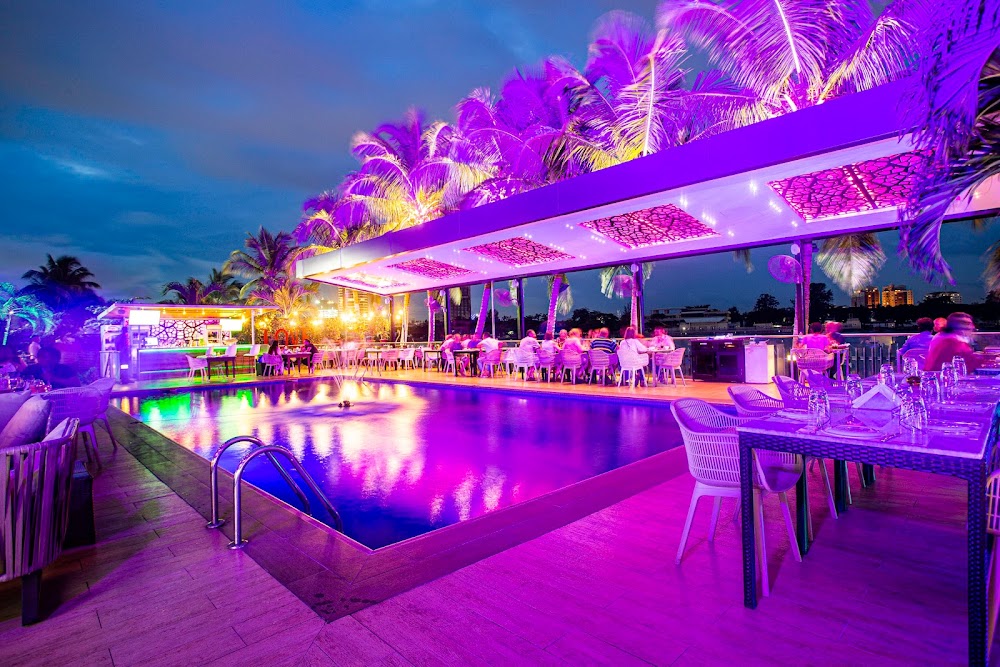 2, Salma's Authentic Lebanese Cuisine
Salma's Authentic Lebanese Cuisine stands out as one of the premier shawarma spots in town, making it the perfect destination for a memorable night out with friends, family, or a loved one. As soon as you step into the restaurant, you're greeted by the warm and welcoming staff, setting the tone for an exceptional dining experience. Salma's boasts an extensive menu filled with delectable starters and main courses that cater to both the young and the young at heart, all meticulously prepared using the freshest ingredients to ensure a culinary delight like no other. Among the stars of the show are their traditional Lebanese dishes, including must-try classics like hummus, falafel, tabbouleh, and, of course, shawarma.  To complement the flavors, Salma's offers a diverse selection of beverages, from classic cocktails to refreshing homemade juices. What truly sets this establishment apart, though, is its commitment to exceptional customer service. Knowledgeable and attentive waitstaff go above and beyond to ensure your every need is met, ensuring that your dining experience at Salma's is nothing short of unforgettable. For those seeking a shawarma adventure like no other, Salma's Authentic Lebanese Cuisine is the ultimate destination, promising an extraordinary culinary journey that will leave you craving more.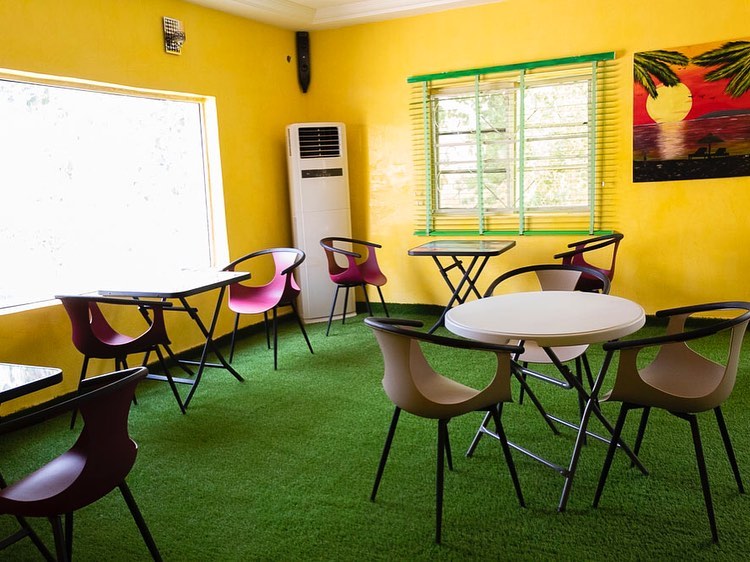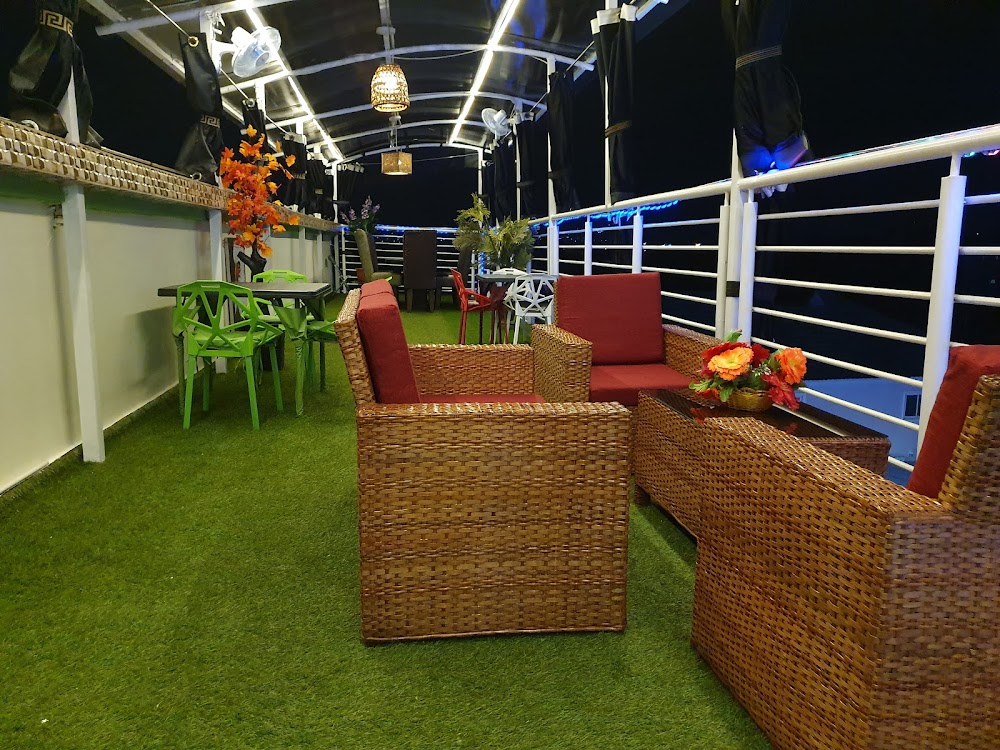 3. Bronz Cafe
Nestled in the heart of Gwarinpa, Bronz Cafe stands as more than just a restaurant; it's a haven for shawarma enthusiasts and those seeking a relaxing culinary escape. As one of the premier shawarma spots in town, Bronz Cafe beckons with an inviting ambiance that promises both comfort and satisfaction. This dining gem is renowned for its commitment to affordability and accessibility, ensuring that every patron's taste buds are treated to an array of delightful options. From indulgent milkshakes to mouthwatering burgers, fragrant coconut rice to sumptuous shawarma, crispy chicken wings to flavorful noodles, refreshing smoothies to crisp salads—Bronz Cafe's menu boasts a diverse tapestry of flavors to explore.  The warmth of the cafe's atmosphere is only rivaled by the professionalism and friendliness of its staff. Beyond culinary pleasures, Bronz Cafe takes pride in offering a smoke-free and alcohol-free environment, allowing you to savor your meal without distraction. For those seeking an elevated experience, the outdoor rooftop seating unveils a mesmerizing cityscape, especially enchanting in the evening with its soft, warm lighting. Don't miss the opportunity to savor their delectable hot and spicy wings. Moreover, Bronz Cafe welcomes patrons to transform it into a productive oasis, making it an ideal spot for work or study. In summary, Bronz Cafe is not just a place to dine and relax; it's a shawarma lover's paradise and a versatile haven for all, whether you're seeking a casual lunch, a friendly rendezvous, or a productive workspace.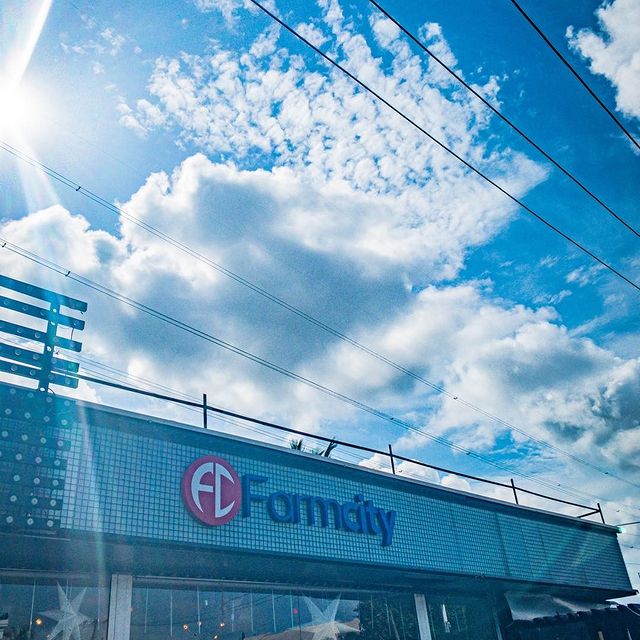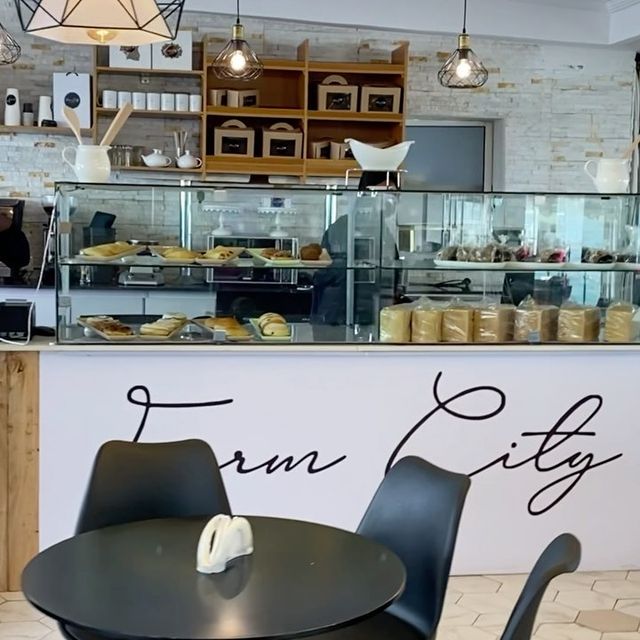 4. Farm City
While Farm City Restaurant may be renowned as a distinguished fine dining establishment in Lagos, it has also remarkably etched its name among the top-tier shawarma spots in the city. Within its elegant confines, Farm City seamlessly marries the realms of upscale dining with the allure of delectable shawarma. This establishment boasts an ambiance that is nothing short of exceptional, making it the perfect haven for unwinding with your cherished family and friends while indulging in a tantalizing array of culinary delights. Amongst its many culinary gems, Farm City's Chicken Shawarma stands as a shining star, destined to enthrall your taste buds with its exquisite flavors and perfectly balanced ingredients. With its doors open every day of the week, Farm City ensures that you can savor their culinary offerings whenever the craving strikes. The restaurant's welcoming and attentive staff members are eager to cater to your every need, ensuring that your dining experience is not only satisfying but also genuinely enjoyable. Without a doubt, a visit to Farm City promises not only a delightful meal but also an unforgettable and pleasurable dining experience that will leave you craving to return for more.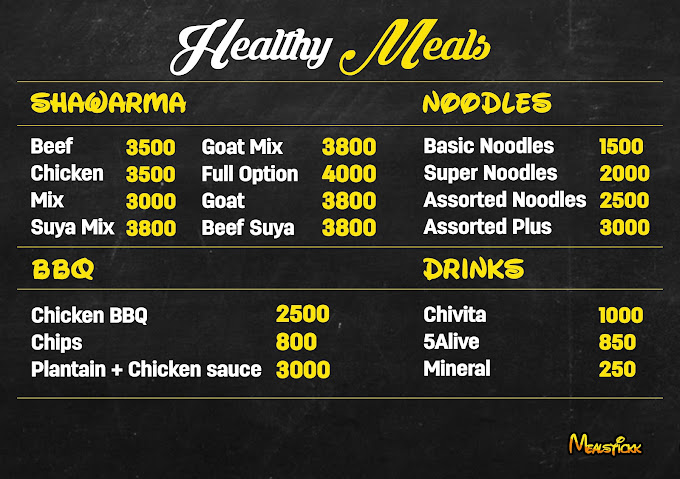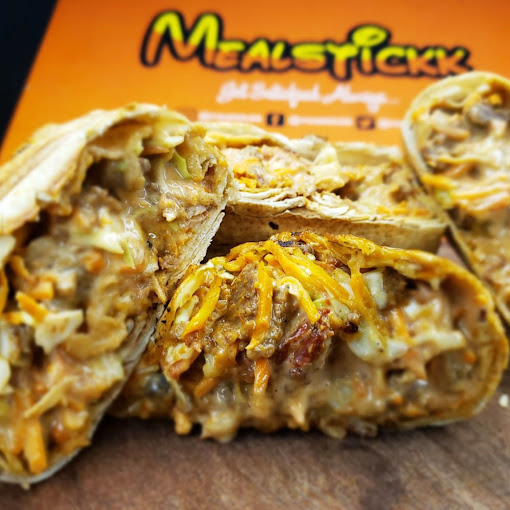 5. MealStickk
The culinary journey began long before 2018, but it was in that pivotal year that the vision was molded into reality. Mealstickk emerged in November 2018, driven by an unwavering passion for crafting and delivering top-quality, extraordinary meals to cherished customers. In an era where 30%-40% of the population relies heavily on meals from restaurants and local eateries due to their busy lives, concerns about the hygiene and nutritional value of such meals became paramount. It is with this profound understanding that the commitment was made to offering meals that prioritize the well-being of patrons. As one of the shawarma spots in the repertoire, Mealstickk's shawarma is meticulously prepared under stringent supervision, using only the freshest proteins and vegetables. The primary goal is to ensure that customers receive not only value for their money but also nourishing, health-conscious choices. The commitment to delivering top-notch food extends beyond shawarma, as there are exciting plans to introduce a diverse range of delectable dishes shortly. This journey has already commenced, and there is confidence that it will touch lives, positively impact the environment, and, most importantly, provide free meals to those in the neighborhood who are in need. Mealstickk is not just a destination for delectable shawarma; it's a testament to dedication to culinary excellence and community well-being.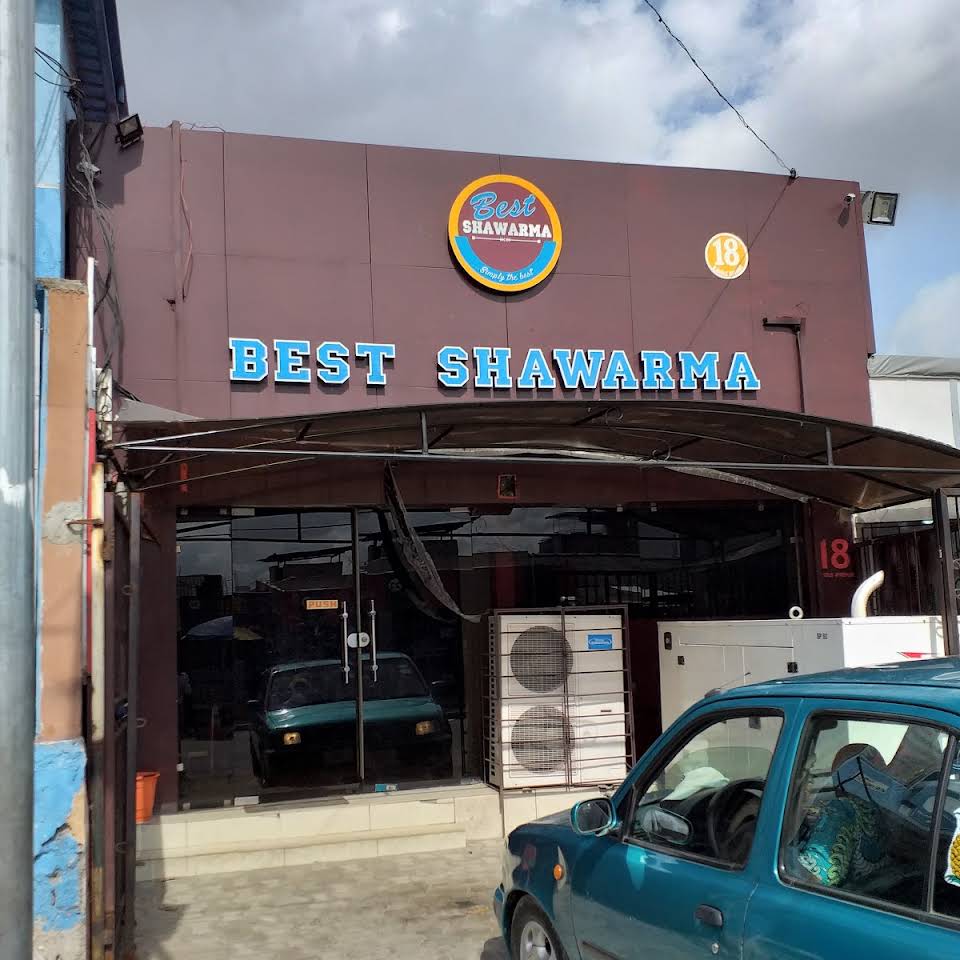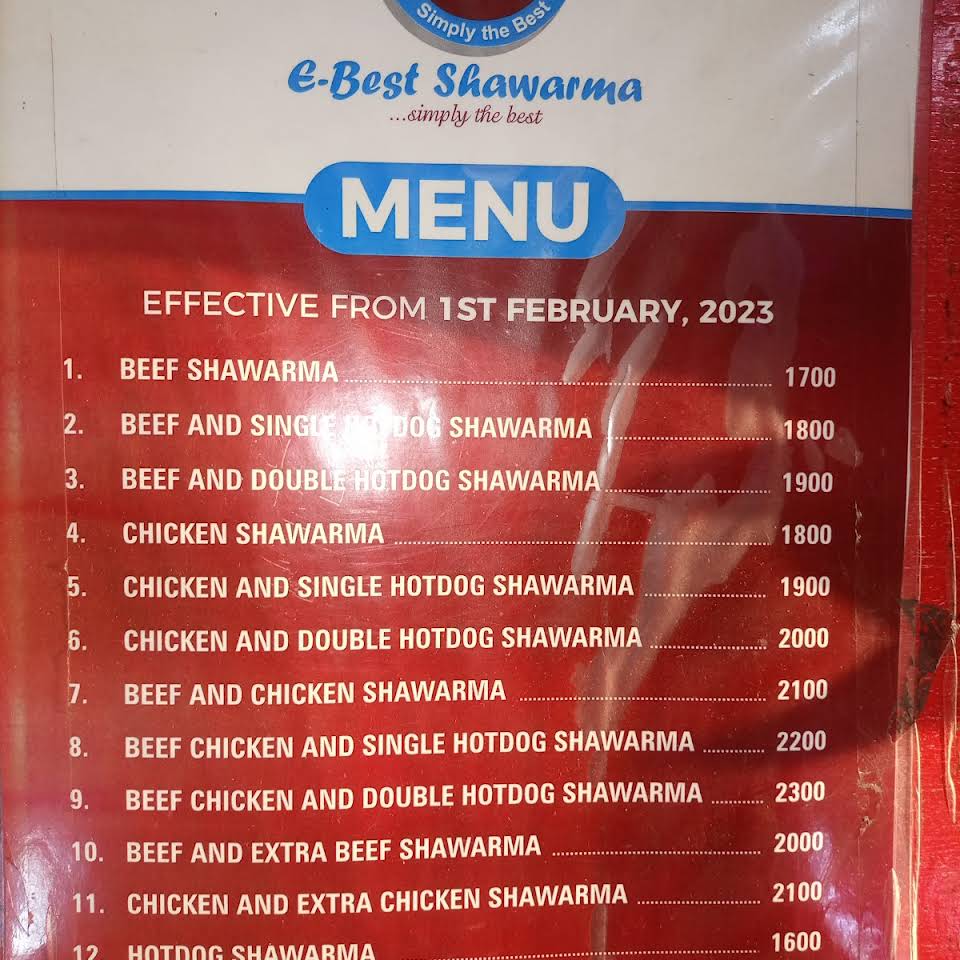 6. E-Best Shawarma
E-Best Shawarma unquestionably lives up to its name, proudly standing as one of the preeminent shawarma destinations in Nigeria. Nestled within the vibrant culinary landscape of Lagos, this establishment has garnered a well-deserved reputation for crafting shawarmas that are nothing short of exceptional. Situated in the heart of Surulere, E-Best Shawarma promises an experience that will tantalize your taste buds and leave you yearning for more. Prepare to be captivated by the unparalleled succulence of their shawarmas, particularly their renowned chicken Shawarma, which ranks as a true flavor sensation. E-Best Shawarma offers more than just a delicious meal; it provides an all-encompassing culinary journey characterized by impeccable presentation and outstanding customer service. This culinary gem is conveniently located, ensuring ease of access for all eager patrons. With every visit, E-Best Shawarma is poised to transform you into a devoted regular, offering a shawarma experience that is not to be missed amidst Lagos' culinary scene.
7. 01 Shawarma
01 Shawarma stands as one of Lagos' foremost destinations for shawarma enthusiasts, earning its reputation as a premium food brand committed to elevating the gastronomic experience. Nestled across the vibrant tapestry of the city with a remarkable presence of 18 distinct locations, this culinary haven is dedicated to not only serving delectable shawarmas but also revolutionizing the very essence of the ingredients that go into crafting these savory delights. What sets 01 Shawarma apart is its unwavering commitment to maintaining consistent quality across all its locations, making it a top choice among discerning shawarma aficionados. When you step into any of their establishments, you can expect a tantalizing array of shawarmas that cater to a wide range of preferences. From the indulgent double chicken to the savory beef options, and even delectable shawarma meal combos, 01 Shawarma promises an unforgettable culinary journey through the world of shawarmas. Prepare to savor every bite and embark on a gastronomic adventure that defines excellence in the realm of shawarma spots in Lagos.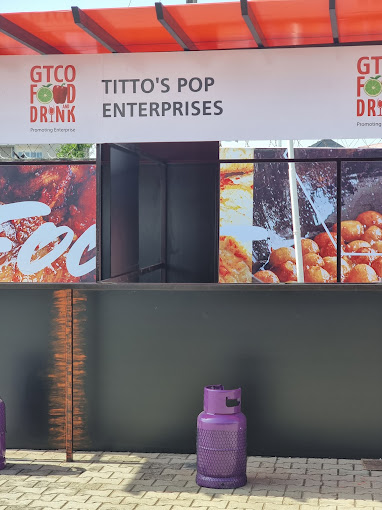 8. Titto's Shawarma
Nestled within the bustling confines of Ebeano Supermarket, Titto's Shawarma, also affectionately known as "Ebeano Shawarma," beckons as an undisputed haven for those in pursuit of the most satisfying shawarma experience on the ever-vibrant Lagos Island. Whispers of this culinary gem have reverberated throughout the local foodie circles, with fervent murmurs proclaiming it to be the crowning jewel in the realm of shawarma joints across Lagos Island. The accolades are not mere conjecture but are borne from the tangible delight that dwells within each succulent, flavor-infused bite of their delectable creations. As you wander through the aisles of Ebeano Supermarket, you'll find yourself tantalized by the aromatic symphony that wafts from Titto's Shawarma, beckoning you to indulge in a culinary adventure unlike any other.  The resounding rumors that Titto's boasts the finest shawarma in Lagos Island aren't to be taken lightly. They have garnered their reputation through meticulous attention to detail, the freshest ingredients, and a passion for crafting shawarmas that transcend the ordinary.  So, the next time you find yourself amidst the vibrant energy of Ebeano Supermarket, why not embark on a quest to substantiate this culinary legend? Take the opportunity to test this theory firsthand by savoring a legendary shawarma from Titto's, and immerse yourself in the symphony of flavors that has established it as one of Lagos Island's premier shawarma destinations. Your taste buds are in for an extraordinary treat, and the verdict awaits your discerning palate.
In a wrap,
In a nation where culinary diversity thrives, the journey through the "8 Most Popular Shawarma Spots You Should Visit" has been nothing short of a flavorful expedition. From the bustling streets of Lagos to the cozy corners of Abuja and beyond, these shawarma havens have captured our palates and hearts, offering an exquisite blend of flavors and culinary artistry. As we conclude our exploration, it's clear that shawarma has become more than just a snack; it's a cultural phenomenon, a testament to Nigeria's openness to embracing global culinary trends. Each of these seven spots has carved its own niche, bringing its unique twist to the beloved Middle Eastern-inspired dish. Whether you're a fan of classic chicken shawarma, crave the boldness of beef, or prefer the creative fusion of flavors, these spots have something to offer everyone. So, the next time you're in search of a culinary adventure that combines tradition and innovation, make sure to visit one of these exceptional shawarma spots. They represent not only the best of shawarma in Nigeria but also the diverse and vibrant culinary landscape of this remarkable nation. Get ready to savor the taste of shawarma excellence right here in Nigeria, where every bite is a celebration of culinary craftsmanship and a testament to our ever-evolving food culture.
Done reading about Popular Shawarma Spots?
YOU MAY LIKE THIS