Lagos, Nigeria's bustling metropolis, is not only known for its vibrant culture and delectable cuisine but also for its thriving live music scene. When it comes to dining, why settle for a quiet meal when you can indulge in the pulsating rhythms of live music? In this guide, we'll take you on a melodious journey through Lagos as we unveil eight restaurants that offer not just sumptuous dishes but also a feast for the ears. Whether you're seeking Afrobeat, jazz, or soulful tunes to complement your meal, these establishments promise an unforgettable fusion of flavors and harmonies that will elevate your dining experience to a whole new level. So, get ready to dine, groove, and savor the sounds of Lagos in style!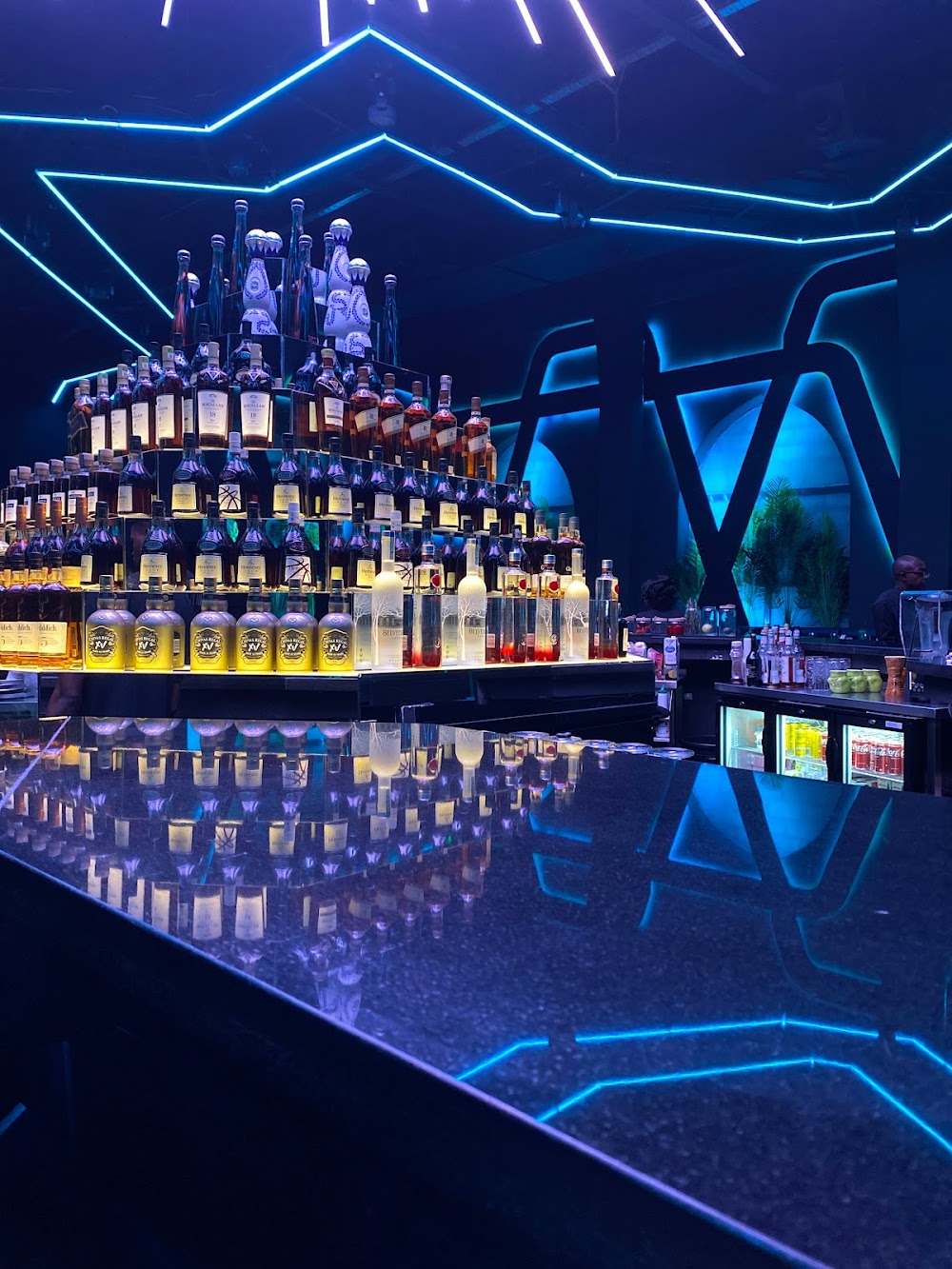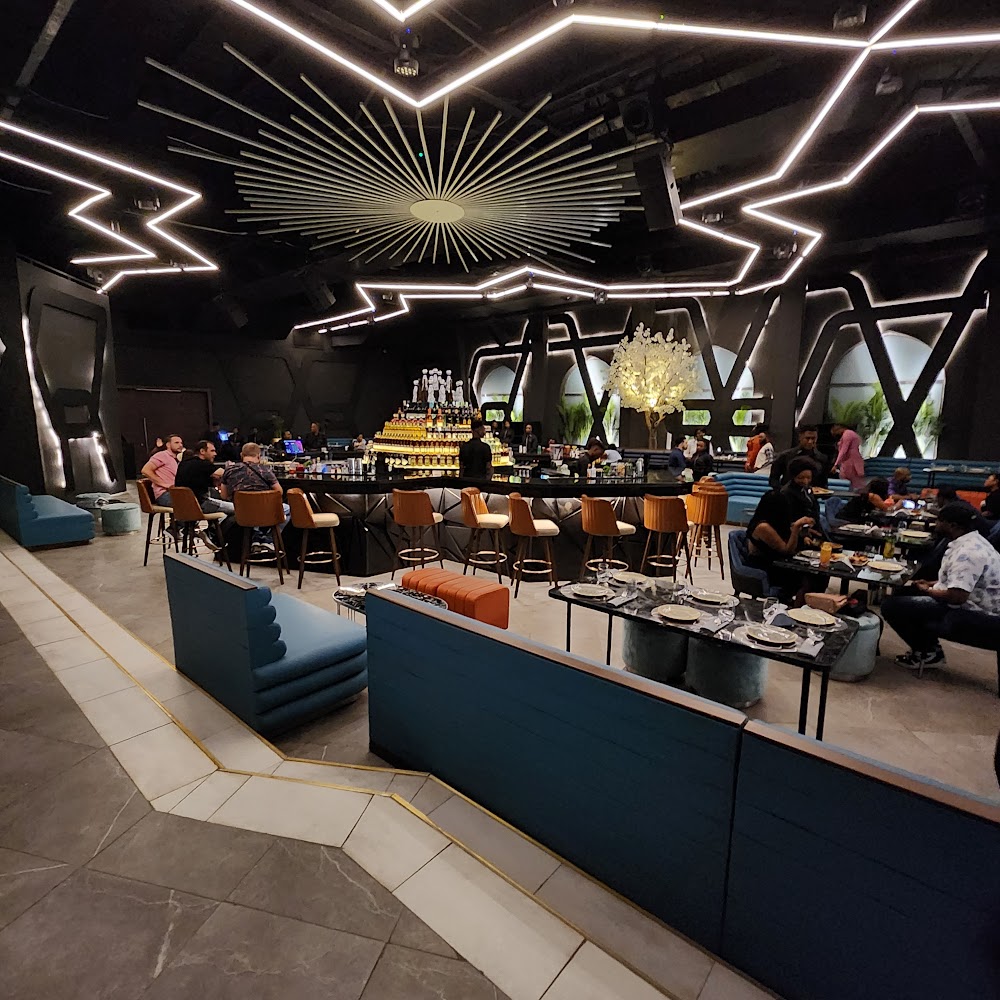 1. Vault Lounge
Vault Lounge in Ikeja GRA is an indispensable destination in Lagos. Renowned for its upscale ambiance and impeccable service, this establishment seamlessly marries dining and revelry into a singular, electrifying experience. Here, under the canopy of enchanting lighting and an inviting ambiance, patrons are greeted with warmth and professionalism by the affable staff, who are committed to crafting memorable moments. With swift service that does justice to delectable cuisine and well-crafted libations, convenience finds a home in ample parking facilities. Moreover, Vault Lounge keeps the entertainment quotient soaring with an eclectic lineup of performances, featuring dance shows and live music on weekends. Reservations are a prudent choice, particularly during the bustling weekends. Be it an exquisite meal, a night of unabashed merriment, or an irresistible fusion of both, Vault Lounge ensures an unforgettable time for you and your companions.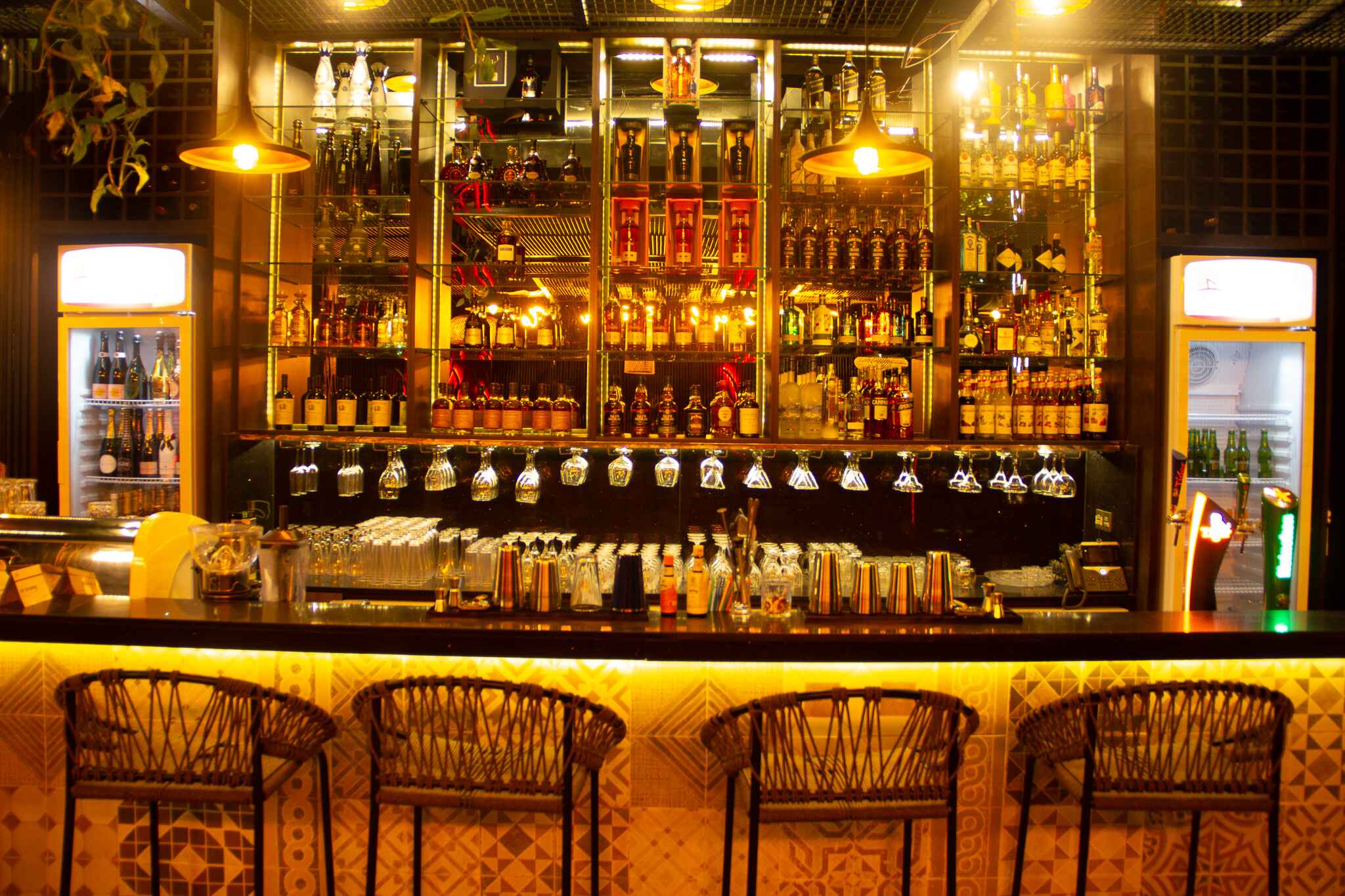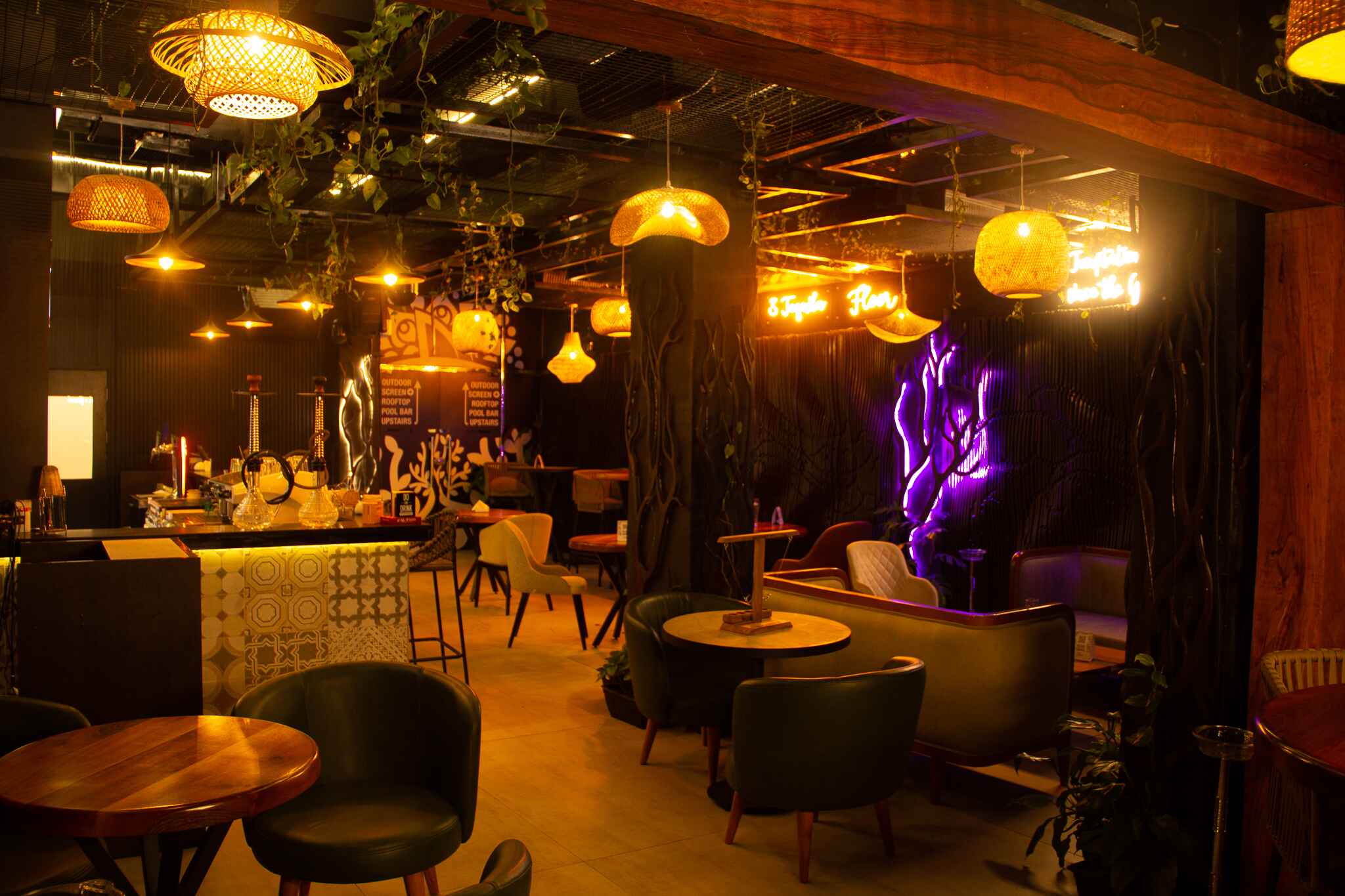 2. Eden by Monty
Eden by Monty, nestled in the heart of Lekki Phase 1, is an upscale garden restaurant that promises a sophisticated ambiance for an exceptional dining adventure. Bathed in natural light, this elegant establishment sets the perfect stage for an unforgettable culinary journey. With a blend of live music and DJ-spun tunes, Eden by Monty offers a vibrant atmosphere that's ideal for anyone seeking an upbeat dining experience. Thursdays and Saturdays are not to be missed, as they host exhilarating karaoke nights, perfect for both singles and groups of friends looking to elevate their evening. And let's not forget about Fridays, the Eden Secret Fridays, adding an element of intrigue to your dining escapades. Surrounded by lush greenery and boasting Instagram-worthy decor, Eden by Monty is not just a restaurant; it's a promise of a dining experience you'll cherish.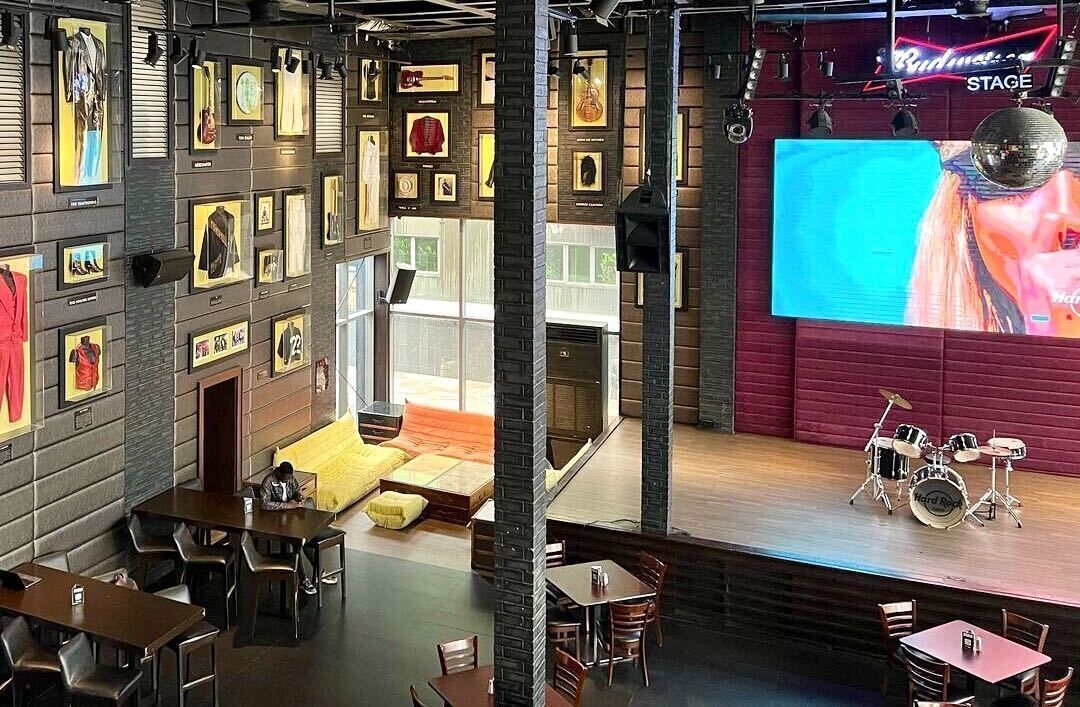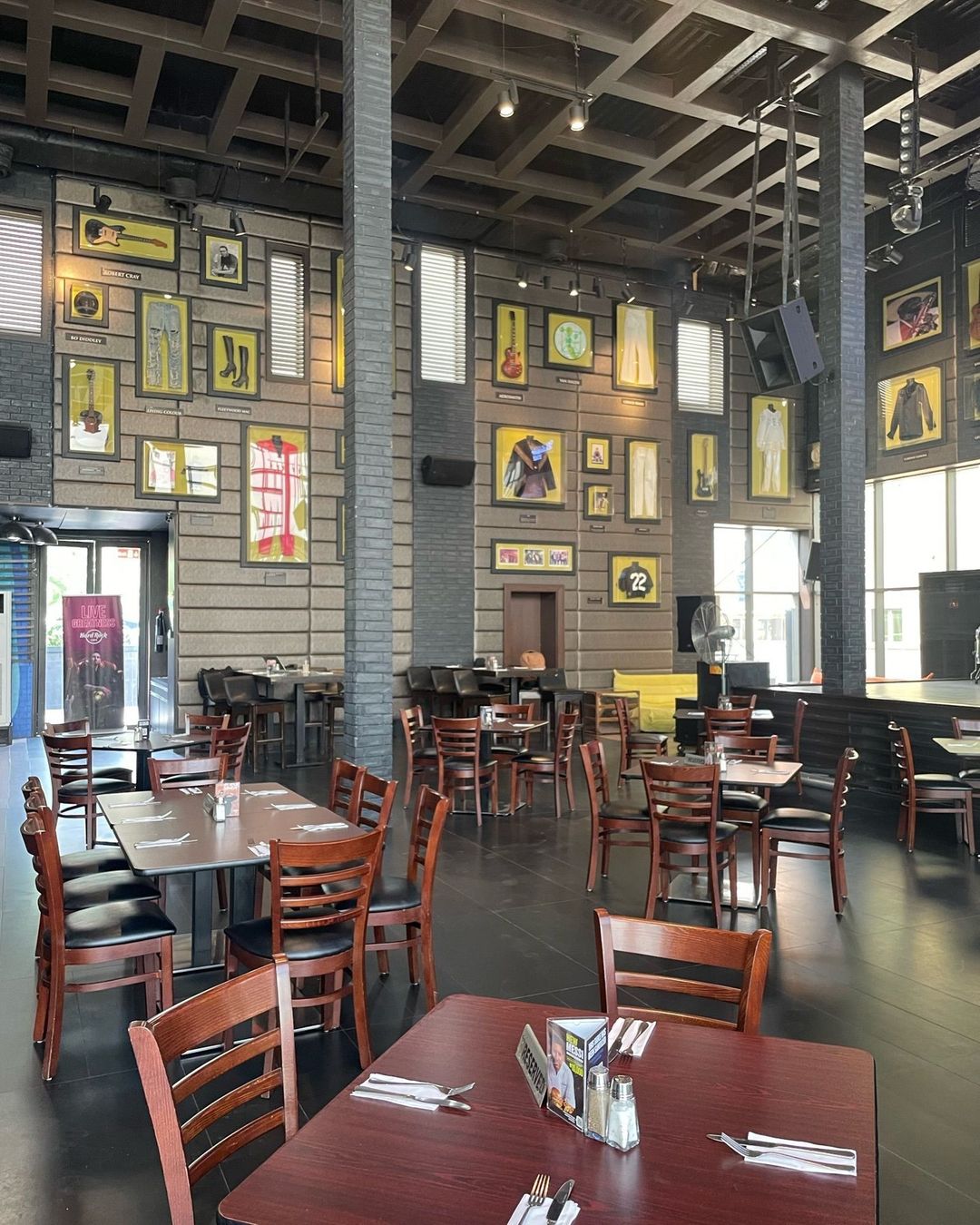 3. Hard Rock Cafe
Transform your evening into an unforgettable journey by raising your dining and entertainment expectations at Hard Rock Cafe Lagos. Beyond savoring our extraordinary cuisine, your visit promises an array of exceptional experiences.  The state-of-the-art cafe welcomes you with an impressive seating capacity, boasting over 200 seats meticulously designed for your comfort. Immerse yourself in the rhythm of the night as the specially designed stage sets the scene for electrifying live performances that will keep you enthralled. For those looking to unwind, the cafe features a relaxing swimming pool area thoughtfully created to cater to both adults and children. While you enjoy your leisurely dip, your little ones can revel in the ambiance in the dedicated kids' section, ensuring a delightful evening for the entire family. No matter where you choose to settle in, the heartbeat of Hard Rock Cafe Lagos resonates with live music, a wide selection of refreshing beverages, and an overall unforgettable experience. What sets the stage for an extraordinary night is the breathtaking backdrop of the Atlantic Ocean's stunning waters, enhancing your dining and entertainment adventure in a truly unique and captivating way.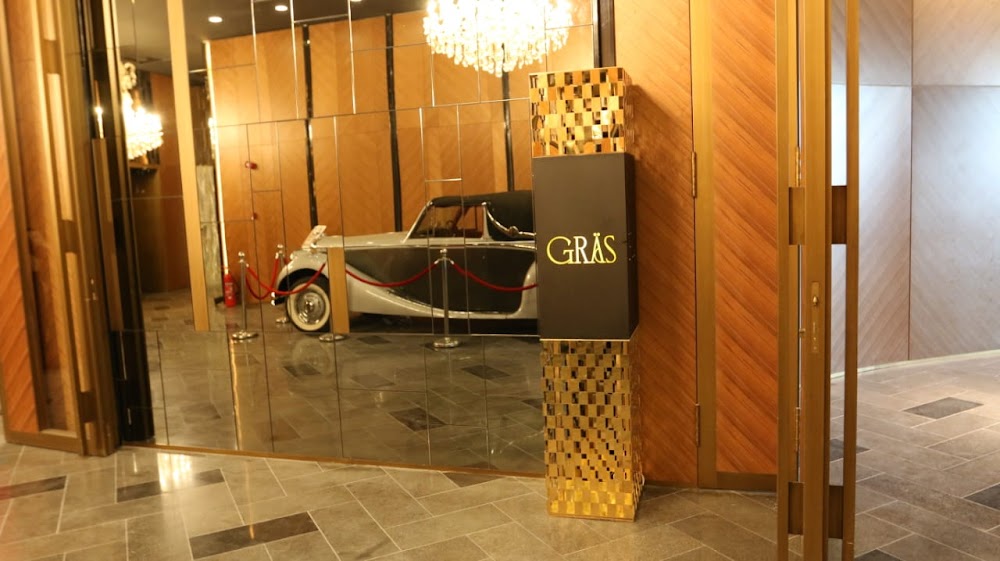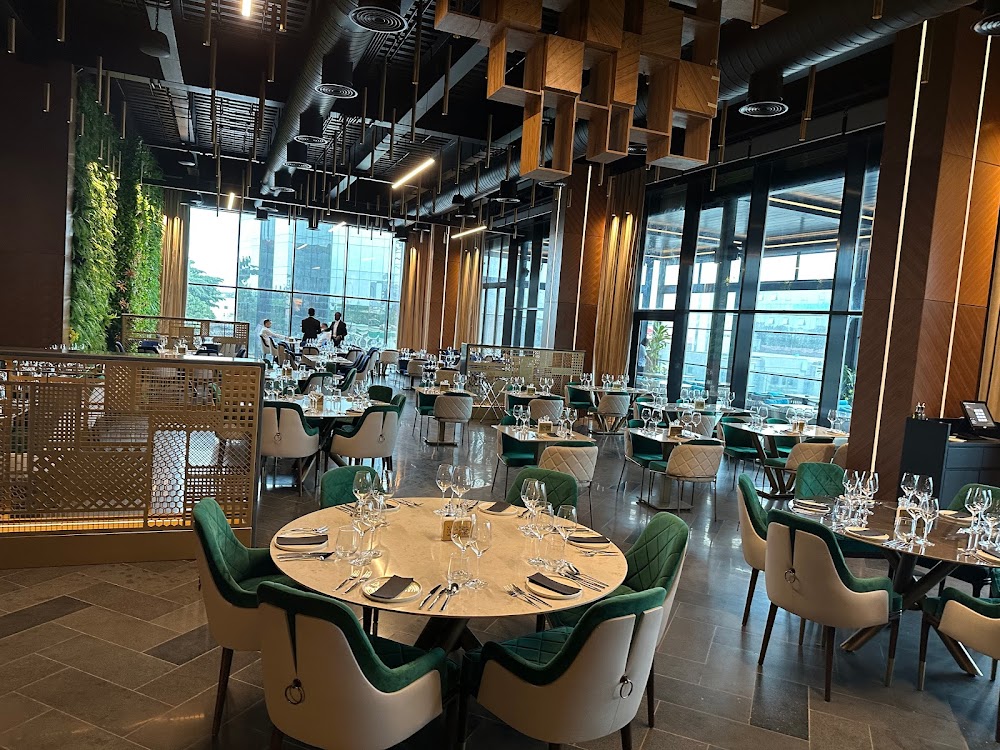 4. Gras Restaurant Lagos
Gras Restaurant Lagos, situated in the heart of Lagos, is an elegant dining establishment that epitomizes luxury. Upon entering, you'll be greeted by a lavish ambiance, complete with a Rolls Royce gracing the reception area and a striking porcelain feature wall. The beverage selection is extensive and carefully curated, while the menu offers a tasteful touch of sophistication. The attentive and accommodating staff go above and beyond to ensure that your dining experience is nothing short of flawless. Turning to the culinary offerings, Gras Restaurant Lagos boasts a diverse array of dishes, spanning from beloved classics like jollof rice and buttered yam to inventive delights such as crab salad and special rice with prawn. Every dish is prepared to perfection and presented with exquisite attention to detail. As a delightful bonus, the chef personally seeks out your feedback, adding a personalized touch to your visit. The restaurant also features live entertainment, with a skilled violinist serenading diners with beautiful melodies. With its graceful decor and top-tier service, Gras Restaurant Lagos serves as the ideal setting for a romantic date night or any special occasion you may have in mind.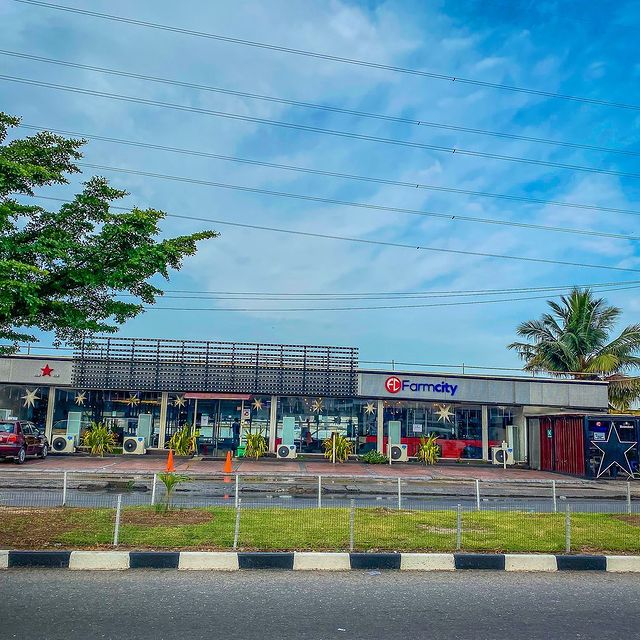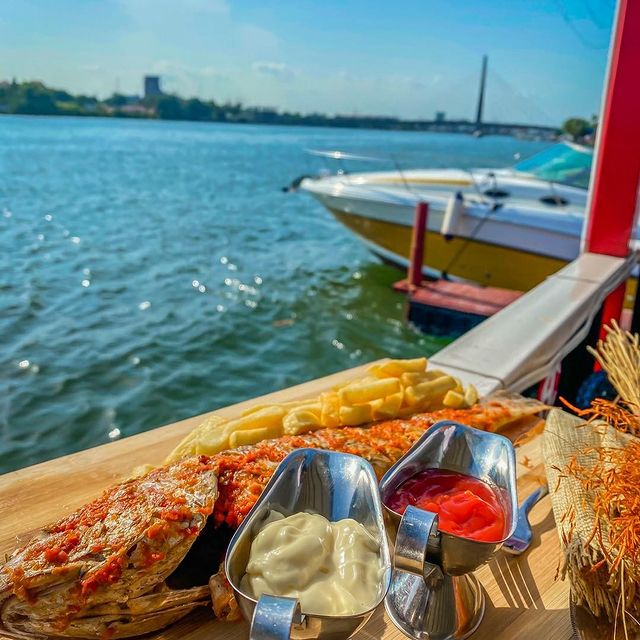 5. Farmcity Limited
Farmcity is a tranquil haven where you can unwind and create lasting memories with loved ones. With its delightful atmosphere and delectable cuisine honed over years of culinary excellence, it has established itself as a beloved establishment in Nigeria's hospitality industry. Inception was driven by a vision to offer top-notch services at the most budget-friendly rates imaginable. As a premier hospitality provider in Nigeria, Farmcity is renowned for its diverse offerings, including a Dining Restaurant, Lounge & Bar, Club, Boat Cruise, and an outdoor seating area that boasts panoramic views of the serene Lekki Lagoon. Here, you can bask in the soothing ambiance, complemented by gentle sea breezes, while enjoying live performances on the stage. All-encompassing serenity is unparalleled. Welcome every day with a team of friendly, skilled, and customer-focused staff, ensuring that your visit is unforgettable. At Farmcity, take pride in delivering an unparalleled experience, making your time with us truly exceptional.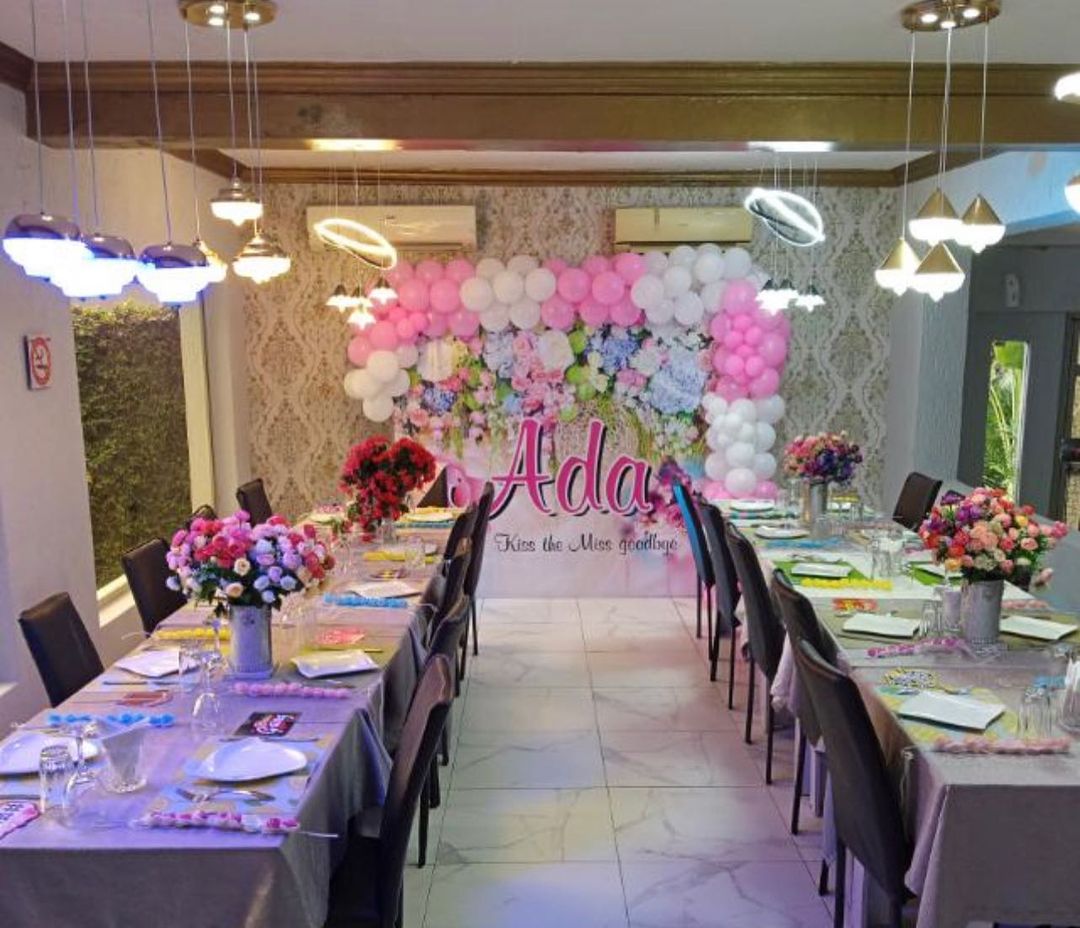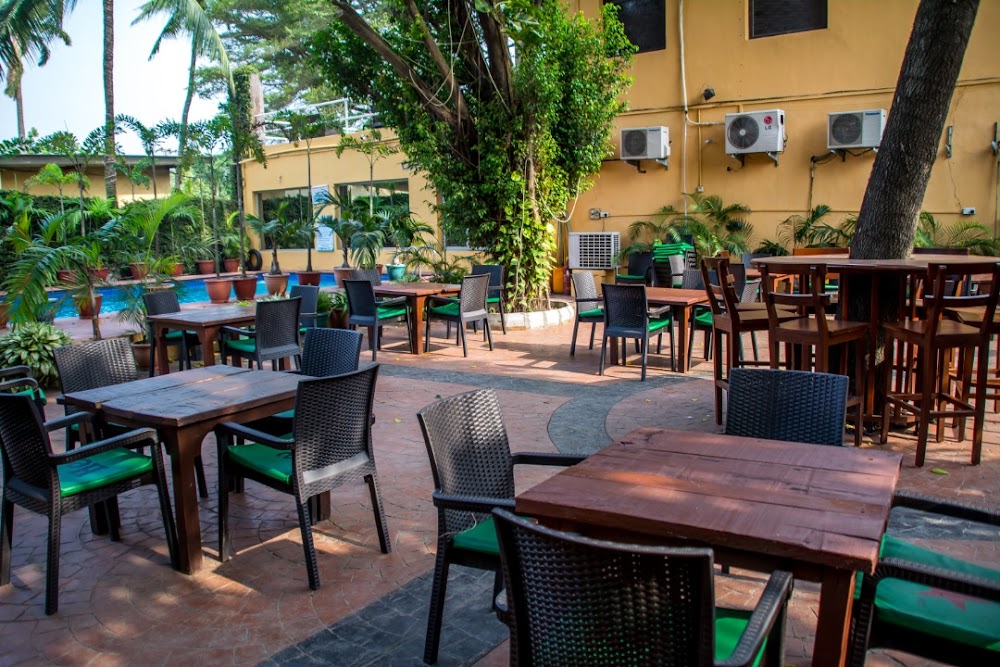 6. La Mango Restaurant and Lounge
La Mango Restaurant and Lounge GRA in Ikeja, Lagos offers an ideal setting for friends and family to unwind, socialize, and savor delectable cuisine. The establishment exudes a tranquil ambiance, complemented by a warm and attentive staff, ensuring a comfortable and inviting experience for all. The restaurant presents a reasonably priced menu showcasing an extensive array of delectable dishes. Its exterior boasts an inviting ambience, featuring lush potted palm trees, a sparkling swimming pool, and a welcoming entrance. Inside, the venue maintains a pristine and cozy environment. The customer service is characterized by its friendliness and responsiveness, enhancing the overall pleasantness of the visit. The cuisine is not only delicious but also prepared with fresh ingredients, offering a wide spectrum of choices. Whether you seek a quick bite or an indulgent dining experience, La Mango caters to all preferences. La Mango Restaurant and Lounge GRA in Ikeja stands out as an exceptional gathering place for friends and family. Its inclusive ambiance and mouthwatering fare make it an ideal destination for various occasions. Moreover, patrons can enjoy live music, adding an extra layer of entertainment to their visit.
7. Sailors Lounge
Sailors Lounge indisputably stands at the forefront of the hospitality landscape in both Lekki and the broader Lagos region. It serves as the quintessential destination for a wide array of occasions, such as birthdays, anniversaries, corporate team-building gatherings, ladies' nights, and beyond. Amidst the diverse assortment of bars, lounges, and restaurants scattered across Lagos, Sailors Lounge distinguishes itself as a premier establishment. Each Sunday, Sailors Lounge transforms Lekki Phase 1 into a bustling hub, accompanied by captivating live musical performances. Enthusiastic patrons vie for coveted seating arrangements, often arriving early to secure their preferred spots. The musical offerings are nothing short of spectacular, resonating with impeccable sound quality, while the establishment consistently upholds a standard of exceptional customer service. For those yet to experience the magic of a Sailors Lounge Sunday, the upcoming weekend beckons as an opportune moment to partake in this unique experience and form your own assessment. Additional important information: Sailors Lounge is known for its delectable menu offerings, including an extensive selection of cocktails and culinary delights. The venue also hosts a variety of events throughout the week, ensuring a dynamic and lively atmosphere for patrons. Whether you seek a vibrant nightlife or a relaxed afternoon by the water, Sailors Lounge caters to diverse preferences and guarantees a memorable experience.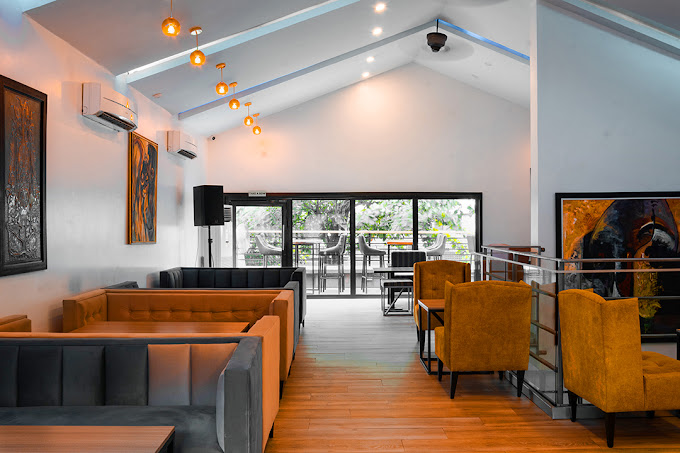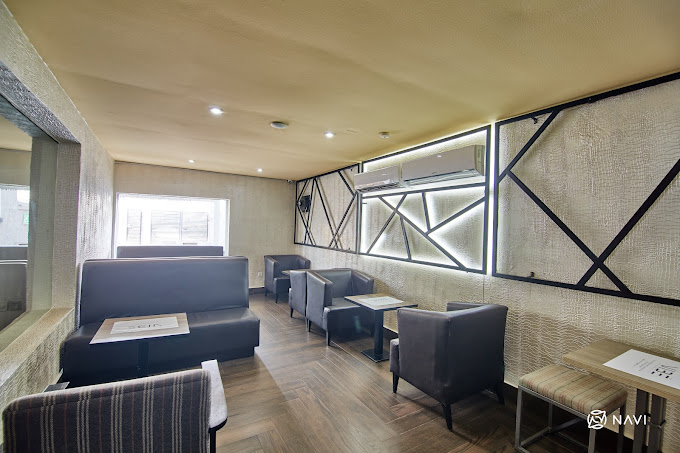 8. The Vibe Lagos
The Vibe encapsulates an unbridled passion for fine dining, modern music, and the creation of a tranquil ambiance. These lofty objectives are realized through a meticulous selection of top-tier factor inputs: imported proteins of the highest quality, the application of cutting-edge culinary techniques, the presence of a versatile DJ, a team of expertly trained professionals, and an enduring dedication to ceaseless enhancement. At its core, The Vibe's culinary excellence revolves around the dedicated sourcing of the most exceptional imported proteins. These carefully chosen ingredients form the foundation of culinary offerings, elevating each dish into a masterpiece that harmoniously blends taste, texture, and creativity. In the behind-the-scenes operations, the kitchen functions as an innovation laboratory where complex cooking methods and avant-garde techniques converge to craft dishes that consistently push the boundaries of epicurean delight, etching an indelible mark on discerning palates. The musical ambiance at The Vibe is as meticulously curated as the culinary offerings. The versatile DJ possesses a deep understanding of the ever-evolving contemporary music landscape, ensuring that the sounds resonating within the space seamlessly enhance the overall dining experience. The music flows like a rhythmic accompaniment, enriching the gastronomic journey with a symphony of sensations. Yet, The Vibe transcends its ingredients and melodies; it is an ensemble of individuals. The expertly trained staff, deeply passionate about the art of hospitality, are the architects of an atmosphere where each guest is welcomed as a cherished friend. Their dedication is the heartbeat of this establishment. The Vibe's commitment to perpetual refinement remains at the forefront of its ethos. The establishment is unwavering in the pursuit of excellence, continuously striving to elevate every facet of the dining experience, from the ingredients sourced to the service provided. This dedication is a pledge to all guests that each visit will be an even more extraordinary and memorable experience than the last. In the heart of The Vibe, an exceptional dining experience awaits—one that awakens the senses, indulges the passions, and transforms each moment into a tribute to the art of fine dining, modern music, and tranquil ambiance.
In conclusion,
Lagos is a city that thrives on its vibrant cultural scene, and the dining experience here is not limited to just exceptional cuisine. With a selection of eight restaurants that offer live music, this dynamic city has truly embraced the fusion of gastronomy and music. From the soothing melodies that complement fine dining to the energetic beats that accompany a casual meal, these establishments have created a unique synergy between food and entertainment. Whether you're a music enthusiast, a food lover, or simply seeking a memorable night out, these restaurants in Lagos provide an unforgettable blend of flavors and sounds that showcase the city's rich cultural diversity and passion for live music. So, immerse yourself in this harmonious journey and savor the delightful melodies while indulging in culinary delights at these remarkable venues. Lagos truly offers a symphony of experiences for all who seek to dine and unwind in style.