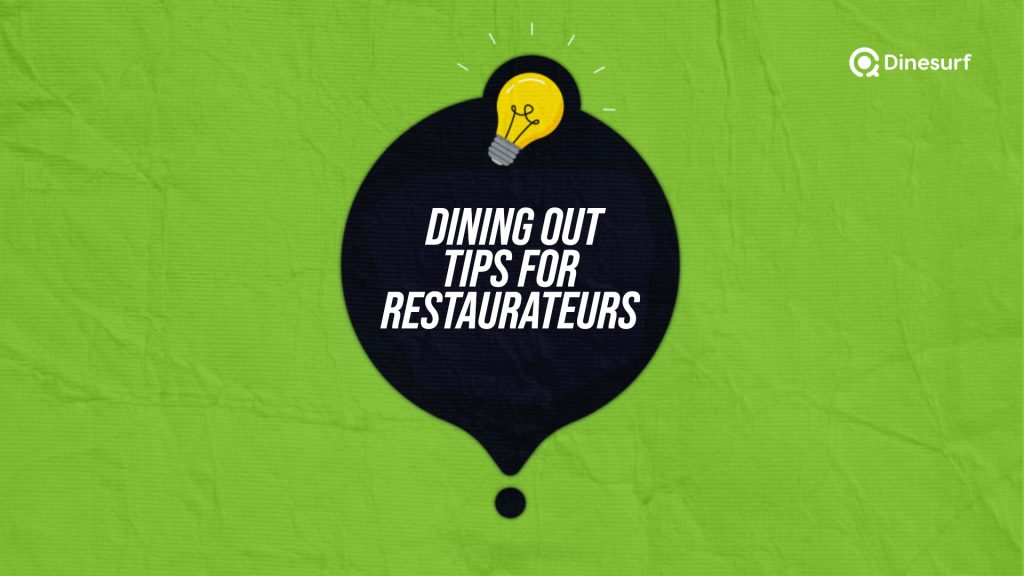 Restaurateurs also deserve to have a good time! Owning a restaurant can be such a tough job and it may be quite a difficulty to dine at a different restaurant while allowing someone else to handle your business. But it is possible to enjoy a night out without too much stress and bothering too much about your establishment by following a few tips.
The dining out tips for restaurateurs include:
1. Make sure you have a good relationship with your staff – This is important because you will need to be able to trust them to handle things in your absence. If you have a good relationship with your staff, they will be more likely to go above and beyond to make sure everything runs smoothly while you're away.
2. Make sure you have a plan and know what you want before going to the restaurant – This will prevent you from feeling overwhelmed by the menu or making impulsive decisions.
3. Choose a restaurant that you're familiar with – If you're not familiar with the menu or the way the kitchen operates, it can be very stressful trying to figure out what to order and whether or not it will come out the way you want it. It's much better to choose a place where you know exactly what you're getting.
4. Call ahead and make reservations, if possible, especially on weekends or during busy periods -This will save you from having to wait for a table or being seated in a less than ideal spot.
5. Inform your staff of your plans in advance – This way, they can be prepared in case anything comes up while you're gone.
6. Delegate – If you are the owner or head chef of the restaurant, it is highly unlikely that you will be able to completely enjoy your meal if you are constantly worrying about what is happening back at the kitchen. Delegate someone you trust to handle things in your absence and focus on enjoying your meal.
7. Make sure your phone is turned off or on silent – You don't want to be bothered by work calls while you're trying to enjoy your meal. Let your staff know that you're unavailable and they can handle any issues that come up.
8. Be prepared to spend some time waiting for your food – This is something that you should be used to if you're a regular at the restaurant. Don't be impatient and try to enjoy the conversation and company.
9. Don't order something that you wouldn't normally eat – Just because you're out at a nice restaurant doesn't mean you should feel obligated to order something expensive or fancy. Stick with what you know, and you'll enjoy your meal much more.
10. Don't be afraid to ask for what you want – most restaurateurs are happy to accommodate special requests.
11. Enjoy the company you're with – This is probably the most important tip of all. Make sure you're enjoying the company of the people you're dining with. It's not worth it to go out and have a good time if you're going to be worrying about work the whole time.
12. Have fun and enjoy yourself – Dining out is supposed to be a pleasurable experience, so make sure it is! You can read more here.
For restaurateurs, following these tips will help you to have a great time dining out, without any of the stress. So go ahead and enjoy yourself – you deserve it! As a restaurateur have you ever had any difficulty dining out? What tips would you offer to others in the same situation? Let us know in the comments below!
We have some amazing restaurants on the Dinesurf that you may want to check out and make your next reservation dear Restaurateurs, click here now to make a reservation.
YOU MAY LIKE THIS