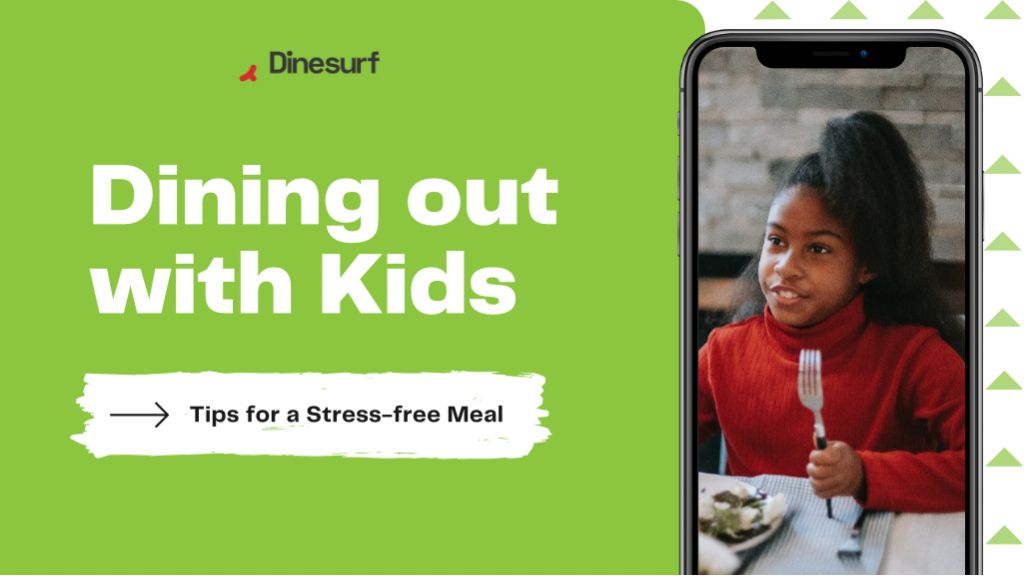 Happy Children's Day!
Do you have kids? Do you like to dine out? Are you currently having a panic attack about the two of them combined? Well, then we've got some tips for you! Dining out with kids doesn't have to be a nightmare. In fact, it can be downright fun – as long as you go in prepared. So, read on and we'll show you how to make dining out with your little ones a breeze especially on this day- Children's Day.
1. Choose the right restaurant.
Not all restaurants are created equal when it comes to dining out with kids. You'll want to pick a spot that's kid-friendly, with plenty of space for them to move around, and maybe even a few activities to keep them occupied. If you're not sure where to start, ask around for recommendations from other parents.
2. Make a reservation.
This one is key. If you don't want to spend your whole meal chasing after your kiddo, make sure you have a reservation. That way, you'll be guaranteed a spot and you won't have to worry about being seated next to a family with a screaming toddler.
3. Arrive early.
If you want to avoid the stress of trying to wrangle your kids through a busy restaurant, aim to arrive before the dinner rush. This way, you can get seated and settled before the place gets too crowded.
4. Have a backup plan.
No matter how well you plan, there's always a chance that things will go wrong. So, it's always a good idea to have a backup plan in place. If your first choice restaurant is too crowded or doesn't have any available tables, have a few other options in mind. That way, you won't be stuck trying to figure out what to do on the spot.
5. Order quickly.
Once you're seated, try to order your food as quickly as possible. This way, you can get it on the table before your kids start getting restless. And, if you're really worried about them losing interest in their food, you can always order an appetizer to keep them occupied while you wait for the main course.
6. Keep them entertained.
If you want to avoid the dreaded "I'm bored" complaints, make sure you bring along some activities to keep your kids entertained. Coloring books and crayons are always a good option, or you could try packing small toys or games. Just make sure you have something on hand to keep them occupied in case they get bored and that's why choosing the right restaurant is key.
7. Be prepared to leave early.
If your kids are starting to get antsy, don't be afraid to pack up and leave early. It's better to end the meal on a good note than to try to force them to sit through an entire meal when they're clearly not enjoying themselves.
8. Don't forget to pack the essentials
Whether you're going out for a quick bite or a sit-down meal, it's always a good idea to bring along some essential items. A few wipes, some hand sanitizer, and a spare change of clothes can go a long way in making sure your meal goes smoothly (and cleanly).
9. Be patient
It's important to remember that kids are still learning how to behave in public. They may not be as quick to understand the expectations or be as well-behaved as you would like them to be. But with a little patience (and maybe a few bribes), you'll eventually get through the meal without too much drama.
Dining out with kids can be a daunting task. But it doesn't have to be. With a little preparation and these simple tips, you can survive your next outing with them and even enjoy yourself! What are your best tips for dining out with kids?
Give your kids a treat today by just making a reservation at any of our restaurants on the Dinesurf platform using the link: https://app.dinesurf.com/