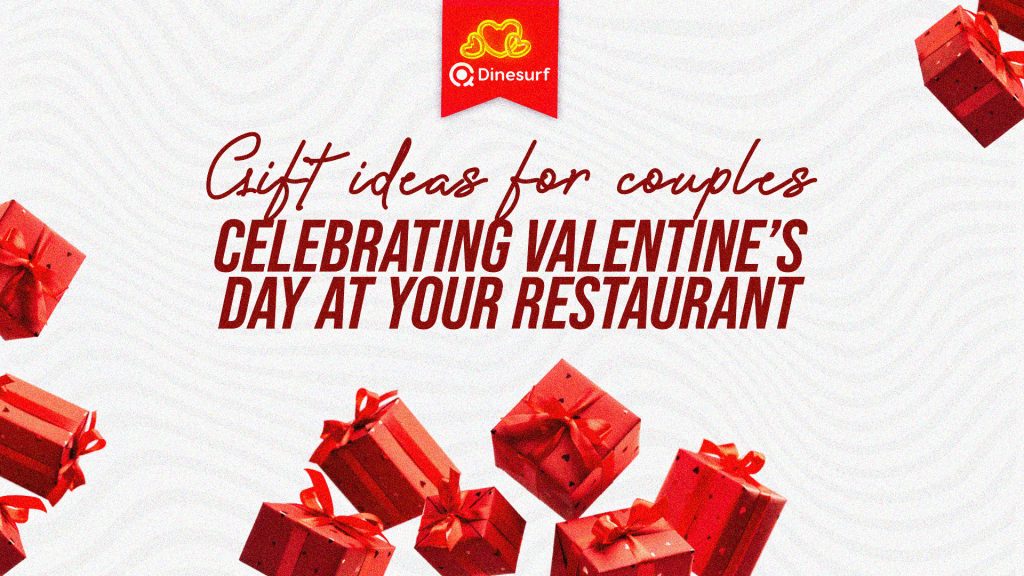 Valentine's Day is the perfect time for couples to come together and celebrate their love. And what better way to do that than in your restaurant? Whether it's a cozy romantic dinner for two or something more extravagant, you have plenty of options when it comes to Valentine's Day gift ideas! Show your customers how much they mean to you this season by giving them an unforgettable experience at your eatery – one surefire way to make sweethearts sizzle with delight. Read on for some great gift ideas perfect for couples celebrating Valentine's Day at your restaurant.
Perfect gift ideas include:
1. A romantic dinner for two – Nothing says "I love you" like a candlelit dinner, complete with all the trimmings. Create an unforgettable experience for couples by offering them a special menu featuring your best dishes and drinks. This is sure to put a spark in their night out!
2. An upgrade to a private dining room – Take your couple's romantic experience up a notch by giving them an upgrade to a private room for their special night out. This will ensure that they have the most intimate and memorable dinner of their lives!
3. A bottle of champagne or wine – Turn up the heat with a romantic gift like a bottle of bubbly or fine wine. You can even personalize it with a special message for your customers, making this present one they will never forget.
4. Couple's massage – Pamper your customers with a relaxing couple's massage in your restaurant's spa area. After enjoying dinner together, they can head over to your on-site spa and enjoy some much-needed rest and relaxation – all while never having to leave the premises!
5. A bouquet of flowers – Brighten up your customers' night out with a beautiful bouquet of fresh flowers. This is sure to make them feel extra special, as it's the perfect way to show them how much you care about their love!
6. Special Valentine's Day treats – Make it extra special this year by offering sweetheart-themed treats. You can offer up chocolate-covered strawberries, heart-shaped cookies and cupcakes, or even a Valentine's Day-themed cake!
7. Surprise tasting menu – Amaze your customers with a surprise tasting menu full of their favorite dishes. This is sure to make their night out extra special as they indulge in all types of deliciousness!
8. A private chef experience – Treat your couple to an unforgettable experience with a personal chef. Let them watch as the chef creates a meal for them in front of their eyes and give them something truly special to talk about when they go back home.
9. Complimentary drinks – Make your customers feel extra special this year by offering complimentary drinks. This gesture will be sure to make them feel appreciated, and they'll definitely look forward to coming back another time in the future!
10. A special gift bag – Surprise your customers with a special gift bag full of goodies. This could include anything from chocolates, candies, or even discount vouchers for future visits to your restaurant.
11. A romantic night stay – Make it a truly memorable experience by offering couples the chance to spend the night in one of your luxurious rooms. End their special day with a cozy and romantic sleepover in your beautiful accommodations!
12. A gift certificate for future visits – Show your customers you care about their long-term happiness by giving them a gift certificate for future visits to your restaurant. This allows them to come back and enjoy the same great food and atmosphere all year long!
No matter the gift ideas (more listed here) you choose to carry out this Valentine's day, your customers are sure to be pleased. Show them just how special this day can be with these unique and thoughtful gifts!
Are you in search of a platform that would help you to attract a lot of customers this Valentine's day? Then look no further than Dinesurf! Start with us here now.
YOU MAY LIKE THIS