13 Apr

How social media impacts a restaurant guest behaviour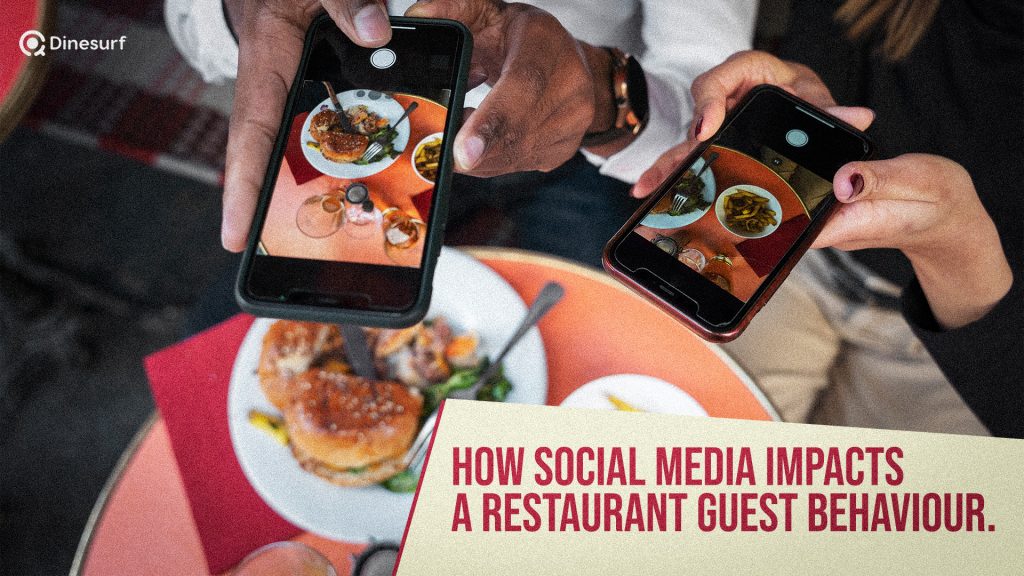 There's no denying that social media is playing a larger role in our lives everyday – from the way we get news and stay in touch with family, to how our shopping habits are shaped. But did you ever stop to think about what implications social media may hold for restaurateurs? If your goal is to create an experience that will encourage guests to return again and again, it pays to understand how their presence on social media can impact their behaviour while dining at your restaurant. In this blog post, let's look into how tapping into the power of social media can help you create the best guest experience possible.
One of the key ways that social media can affect a restaurant guest's experience is by providing them with information. Before they even walk through the door, customers may already be exploring your business online, reading reviews from past diners, and researching menu options. They'll also likely have done some thorough searching on Instagram or Twitter to get a better idea of what kinds of things you have available on your menu. When guests come in armed with this knowledge, it allows them to make more informed decisions about their order and gives them a general sense of comfort and security that can lead to an enjoyable dining experience. (Read more here).
Another major factor to consider is how social media influences customer engagement while they're in the restaurant. Nowadays, guests often spend the majority of their meals not just eating, but also checking in and posting about their experiences. In fact, studies have found that customers are more likely to share pictures of their food and leave positive reviews if they feel a connection to the restaurant itself. This means that as a restaurateur, you should focus on creating an atmosphere that encourages guests to interact with each other and your business in order to draw in more social media attention.
One other way social media can benefit a restaurant's guest experience is by enabling restaurants to create and maintain an online presence. By creating a website or having accounts on popular social media platforms, restaurants can showcase their menu offerings, provide information about the restaurant atmosphere, and even post special offers or discounts for guests. This gives potential customers easy access to information about the restaurant which can help increase their interest in visiting. It also allows current guests to stay up-to-date with what's new at the restaurant, encouraging them to return again and again as they come across something that piques their interest.
Another great way that social media has improved the guest experience is through reviews. Customers now have a platform where they can express their opinions of a restaurant, which can help other customers decide if that restaurant is right for them. Reviews are also beneficial to restaurants as they provide restaurateurs with valuable feedback on how their guests perceive their experiences. This can be used to make changes or improvements where needed to ensure the best possible guest experience.
Finally, social media has made it easier for restaurants to engage with their guests and create relationships with them. Through responding to reviews, posting about new offerings, or even just interacting with guests through comments and likes, restaurants are able to build meaningful connections with customers that extend beyond just one visit. These connections often lead to increased loyalty among customers who feel valued by the restaurant and more likely to keep coming back in the future. It's clear that social media has had a huge impact on the restaurant guest experience. By utilizing its many features, restaurants can create an engaging and inviting atmosphere that encourages guests to return again and again. With a platform like Dinesurf, restaurants are able to engage with guests and also read reviews from guests. You can sign up your restaurant today on our platform through this link.
So if you are looking to improve your customer satisfaction ratings, consider how social media can help you craft the best possible guest experience.
YOU MAY LIKE THIS