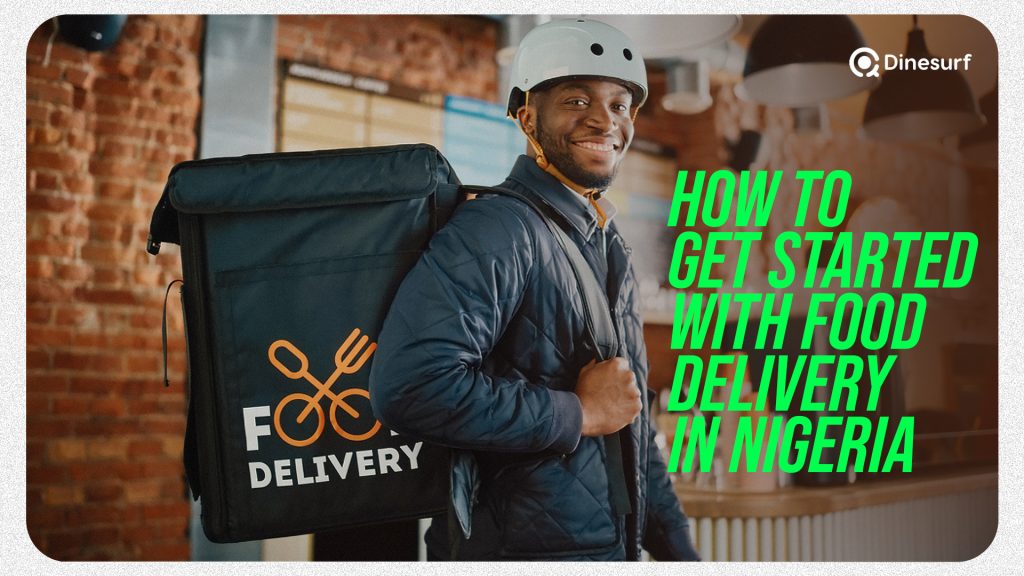 If you're a restaurateur in Nigeria, you may be considering starting up a food delivery service. After all, with more and more people ordering food online, it's a great way to reach new customers and boost your sales. But where do you start? This guide will walk you through the basics of setting up a food delivery service in Nigeria. So read on – and get ready to take your business to the next level!
Basics of setting up a food delivery service in Nigeria includes:
1. Research the market and understand the needs of your potential customers
Before you start anything, it's important to do your research and understand the needs of your potential customers. What are they looking for in a food delivery service? What kind of foods do they like to eat? How much are they willing to spend? Once you have a good understanding of your target market, you'll be able to better tailor your service to their needs.
2. Choose the right platform for your business
The first step is to choose the right online platform for your food delivery service. There are a few different options available, but the most popular in Nigeria is Jumia Food. This platform offers a simple, user-friendly interface that makes it easy for customers to find and order your food. Plus, with Jumia's large customer base, you'll be able to reach a wide range of new potential customers.
3. Create an account and list your restaurant
Once you've decided on the platform you're going to use, setting up your account is quick and easy. Simply create a profile for your restaurant, including all the important details such as your menu, opening hours, and delivery area. Then, start listing your dishes – making sure to include clear photos, menu descriptions, and prices and accurate descriptions.
4. Find the right suppliers
One of the most important aspects of starting a food delivery service is finding reliable suppliers. After all, you'll need to source high-quality ingredients if you want to serve delicious meals to your customers. It's worth taking the time to build relationships with local suppliers who can provide you with fresh, seasonal produce at a good price.
5. Hire a team of delivery drivers
You'll also need to hire a team of delivery drivers (if you intend not to use an already existing delivery platform) to get the food from your kitchen to your customers' homes. Make sure you carefully screen all applicants and only hire drivers who are reliable and have a good driving record. It's also a good idea to provide them with training on how to properly handle and deliver food orders.
6. Promote your food delivery service
Now that your restaurant is up and running on Jumia Food for example, it's time to start promoting your delivery service. The best way to do this is by offering discounts and special deals to customers who order through the platform. You can also promote your business on social media, using hashtags such as #JumiaFoodNigeria or #fooddeliveryinnigeria.
7. Deliver great food – and great service
Of course, the most important part of any food delivery service is the food itself! Make sure you're using fresh, high-quality ingredients, and cooking your dishes to perfection. And don't forget – good customer service is just as important as great food. Be prompt with your deliveries, and always take care to package the food properly so it arrives in perfect condition.
8. Track your progress – and keep improving
Finally, it's important to track your progress, so you can see how your food delivery service is performing. Whatever platform you use, must provide detailed analytics that show you things like how many orders you're getting, what time of day people are ordering, and which dishes are the most popular. Use this information to fine-tune your menu and promotion, and keep growing your business.
Following these simple tips will help you get started with food delivery in Nigeria. With a little effort, you can soon build up a loyal customer base – and start seeing a real boost in your sales. So what are you waiting for? Start setting up your restaurant on your preferred platform today! Which platform do you prefer to use? Let us know in the comments below.
To get tips like this that would be of great benefits to your business, subscribe to our newsletter. Click here to subscribe. Do not forget that for all restaurant reservations, Dinesurf is your sure bet. Start with us through the link: https://app.dinesurf.com/ you would not be disappointed!
YOU MAY LIKE THIS