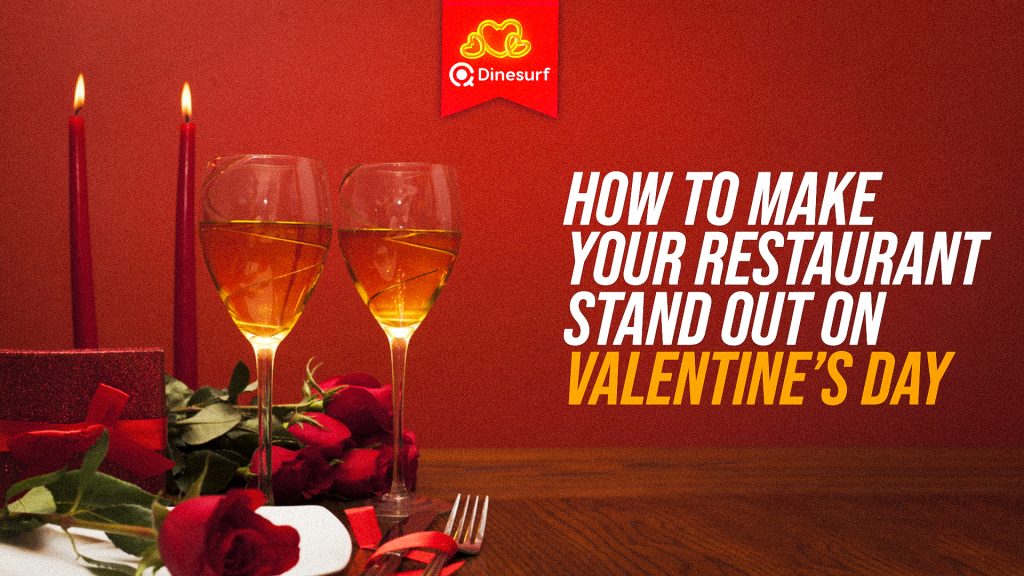 You've already got a bustling restaurant, so it may feel like you don't need to do much to spruce up for Valentine's Day. But if you think about it, a holiday that celebrates love and passion is the perfect opportunity for you to make your restaurant standout from the rest. Sure, red roses, chocolate hearts and candle-lit dinners might be an obvious way of showing your customers some Valentine romance – but why not step outside of the box? Here's how your restaurant can make this year's Valentines even more special.
1. Get personal and offer custom menus – Whether it's a special Valentine's Day menu or a personalized selection of dishes for each couple, this is an easy way to show your customers you care about their experience on the day. Make sure you give plenty of advance notice so people can book in for the occasion!
2. Add a touch of sparkle to your décor – Who doesn't love a bit of bling? Make sure your restaurant is shining bright this Valentine's Day with some extra glitzy decorations. Dressing up your tables, adding balloons or streamers and lighting up the room with fairy lights are all easy and inexpensive ways of transforming the atmosphere in an instant!
3. Set up an intimate corner – Is there any better way to show that you care than creating an intimate space just for two? Designate part of your restaurant as exclusively couples-only, perhaps curtaining off an area and adding some comfy cushions for extra comfort. Your customers will thank you!
4. Music matters – Create a playlist specifically tailored to the day featuring modern and classic love songs. Or better yet why not have a live band serenade the room with live romantic tunes? It's a sure-fire way to help your customers get into the Valentine's Day spirit.
5. Capture the moment – Give couples something special to remember their night out by providing a photobooth with props and accessories or offering complimentary Polaroid photos of them in the restaurant. They'll appreciate having a keepsake from their evening – as well as lovely memories that will last much longer than any Valentine's gift!
6. Make couples feel special – Offer a gift with purchase or small token of appreciation such as a bottle of champagne, chocolates or a free dessert. Alternatively, you could offer discounts on the bill if they book in together – happy couples make for even happier customers!
7. Show your romantic side – Whether it's a love themed cocktail, or heart shaped cutlery, small touches like this can really make the night special. And with social media becoming increasingly popular, don't forget to create some Valentine's Day-themed content for your channels!
8. Promote the event – Take advantage of digital marketing and social media platforms to spread the word about your Valentine's Day offerings and create hype around your restaurant. Whether it be videos, pictures or stories, you can use these channels to reach a larger audience and attract more customers on the day.
9. Celebrate singles too – Not everyone loves Valentine's Day; it can be a day of sadness for those that are single. Why not show these customers some appreciation too? Offer drink specials or discounted entrees to make them feel special as well.
10. Make it a tradition – Keep the momentum going by hosting a Valentine's Day event every year. Customers will come to expect your restaurant as the place to be for everyone looking to have an extra special night out.
By taking the time to think outside the box and add some extra love into your Valentine's Day preparation, your restaurant is sure to shine this year. It may take a little effort, but it will be worth it in the end – who knows, you might just create some 'love at first bite' moments for your customers!
You can sign up your restaurant on the Dinesurf platform here today! We could also get you a listing on Tripadvisor today.