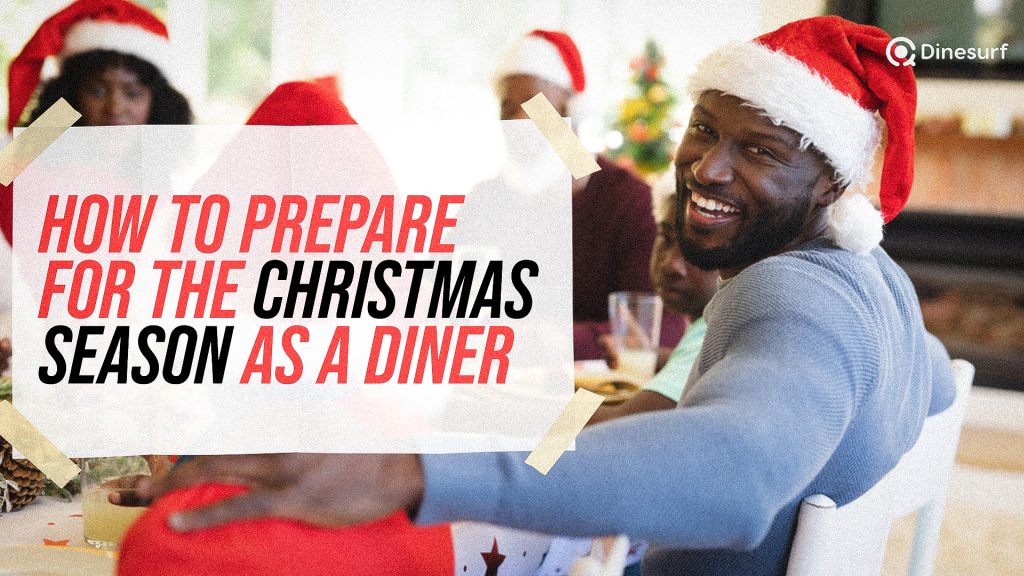 The Christmas season is officially here, which means that holiday cheer is in the air! For restaurant guests, this can be a great time to enjoy festive food and drinks. In order to make the most of your  holiday dining experience, read on for some tips that can help you to be prepared.
Christmas season Tips:
1. Make a list of restaurants: To get in the Christmas spirit, make a list of local restaurants offering festive menus and special holiday deals. You can even use online reviews to find out what other people are saying about their experience.
2. Keep an eye on your budget: Dining out during the holidays can be expensive, so it's important to stay within your budget. Try finding discounts or using gift cards to help you save money while enjoying delicious food and drinks.
3. Check for opening hours: Many restaurants may be closed or have reduced hours over the Christmas season, so make sure to double check before heading out. This will help ensure that you don't miss out on any delectable dishes!
4. Make reservations early: The Christmas season is one of the busiest times of year at restaurants, so it pays to make sure you have a spot reserved ahead of time. Don't wait until the last minute as many establishments book up quickly during this festive period.
5. Dress up for the occasion. When it comes to Christmas dining, there's no such thing as being too festive! Add some sparkle and shine with sequins. After all, it is the most wonderful time of the year!
6. Bring Cash: While most restaurants are likely to accept credit cards, some places have minimum purchase requirements when paying by card. To avoid any surprises, bring along sufficient cash just in case.
7. Try something new: If you don't feel like having traditional Christmas fare, why not spice things up and try something different? From festive cocktails to unique dishes, there are plenty of innovative options out there or better still try out some Christmas specials on the restaurant menu.
8. Bring gifts: If you're going out in a large group, consider bringing secret Santa gifts to exchange at the table. Not only is it fun, but it can also save time when ordering food – no need to wait for everyone to decide what they want as all the dishes are already chosen for them! You can also bring gifts for your server, as a token of appreciation for all their hard work throughout the night.
9. Balance Your Meal: It's no secret that holiday meals tend to be heavy in meats, sugars, and fats. Make sure to include seasonal vegetables or fruits on your plate in order to balance out your meal and stay healthy during the season.
10. Celebrate: Last but certainly not least, remember to have fun and enjoy the festive atmosphere that comes along with a Christmas dinner. After all, it's the most wonderful time of year – so make sure to celebrate it in style!
As the Christmas season approaches, be sure to plan ahead and make reservations early (read here for other ideas). This will ensure that you and your loved ones have a stress-free and enjoyable holiday season. By following these simple tips, you can make the most of the holidays and create lasting memories with your family and friends. What are your favorite tips for preparing for the Christmas season? Share them with us in the comments below!
Are you in search of restaurants to visit this Christmas season? Then, check out the Dinesurf platform here and make your reservation(s) now.
YOU MAY LIKE THIS