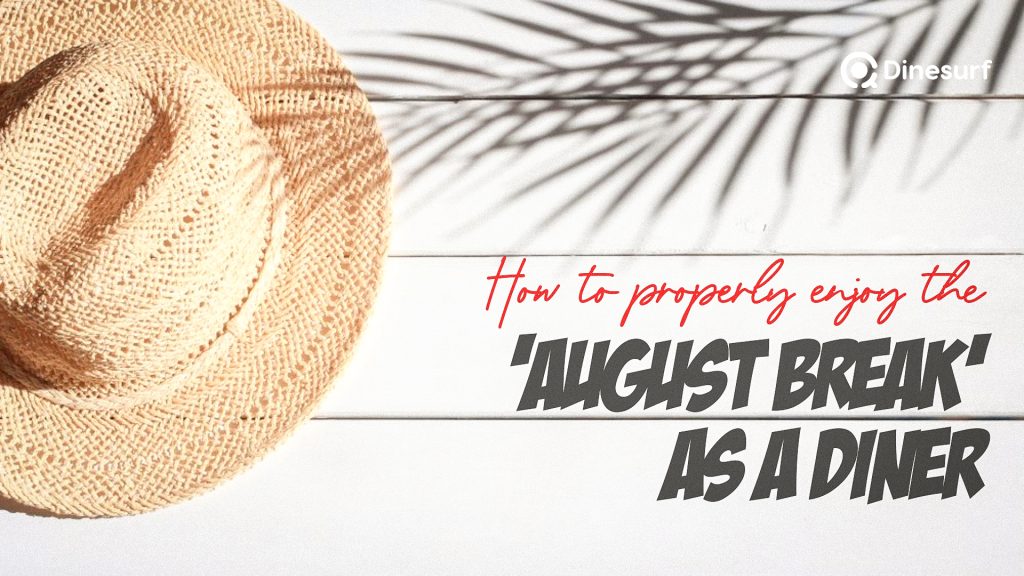 August break in Nigeria is quite different from other countries and as we know, August is a month of vacations, holidays and fun. As such, many people often take this opportunity to enjoy a break from the hustle and bustle of everyday life.
If you're planning on spending some time away from home this August, be sure to keep these tips in mind so that you can make the most of your break!
1. Make a plan: Before you start packing your bags, it's important to have a clear idea of what you want to do during your August break. Whether you're looking to relax at a beach resort or explore a new city, it's always helpful to have a rough itinerary in mind. This will help ensure that you make the most of your time off and don't end up feeling overwhelmed or stressed.
2. Budget carefully: holidays can often be expensive, so it's important to budget carefully before you book anything. Make sure to research the cost of accommodation, food and activities in your chosen destination so that you can plan accordingly. It's also worth considering whether you'll need to take out travel insurance, as this can help protect you financially in case of any unforeseen circumstances.
3. Pack essentials: When packing for your trip, be sure to include all of the essentials such as clothes, toiletries and any medications you may need. It's also a good idea to bring along some snacks and drinks, as these can come in handy if you're stuck somewhere with no access to food or water.
4. Stay safe: If you're traveling to a new place, it's important to be aware of your surroundings and take precautions to stay safe. This includes doing your research on the local area, being aware of your belongings at all times and keeping your valuables in a safe place. If you're worried about your safety, it's always best to travel in groups or with someone you trust.
5. Have fun: August is a great time to kick back and relax, so make sure to enjoy yourself! Whether you're spending time with family or friends, exploring a new place or just taking some time for yourself, make sure to make the most of your break and create some amazing memories.
If you won't be taking a trip this period you could also do the following:
-Take some time off work: If you can manage it, use some of your annual leave to take a break from work. This will help you recharge and come back feeling refreshed.
-Visit family and friends: August is a great time to catch up with loved ones who you may not have seen in a while. Whether you're planning a big reunion or just dropping by for a quick visit, spending time with those you care about is always worthwhile.
-Explore your local area: If you can't get away for an extended period of time, make the most of what's on your doorstep and explore your local area. You might be surprised at what hidden gems you can find close to home!
-Attend a festival or event: August is often a busy time for festivals and events, so see what's happening in your area and consider attending one. From music festivals to food fairs, there's bound to be something that interests you. For example, in Portharcourt there is the annual Bole Fest that usually takes place every August.
-Take up a new hobby: If you're looking for something to keep you occupied during your break, why not take up a new hobby? Whether it's learning a new language or perfecting your cooking skills, trying something new can be both enjoyable and rewarding.
There you have it, our tips for how to enjoy your 'August break' (read more) as a Diner. We hope that you take some time to relax and recharge this month – after all, September is just around the corner! What are your favorite ways to spend your August Break? Let us know in the comments below.
You can also hop in and out of restaurants in your area this period, we have some amazing restaurants on our platform that you can visit and dine in. Check them out here.