Prepare your taste buds for a culinary journey like no other as we turn our spotlight to EATS BY TKO. This is where gastronomy meets innovation, and every dish is a masterpiece waiting to be savored. In this restaurant, flavors come alive, and every bite tells a story of culinary excellence. Join us as we delve into the world of EATS BY TKO, a dining experience that promises to tantalize your senses and leave an indelible mark on your palate. Are you in search of a delightful dining experience that not only tantalizes your taste buds but also pampers you with exceptional service? Look no further than Eats By TKO, a charming restaurant nestled in the heart of Ikate, Lagos.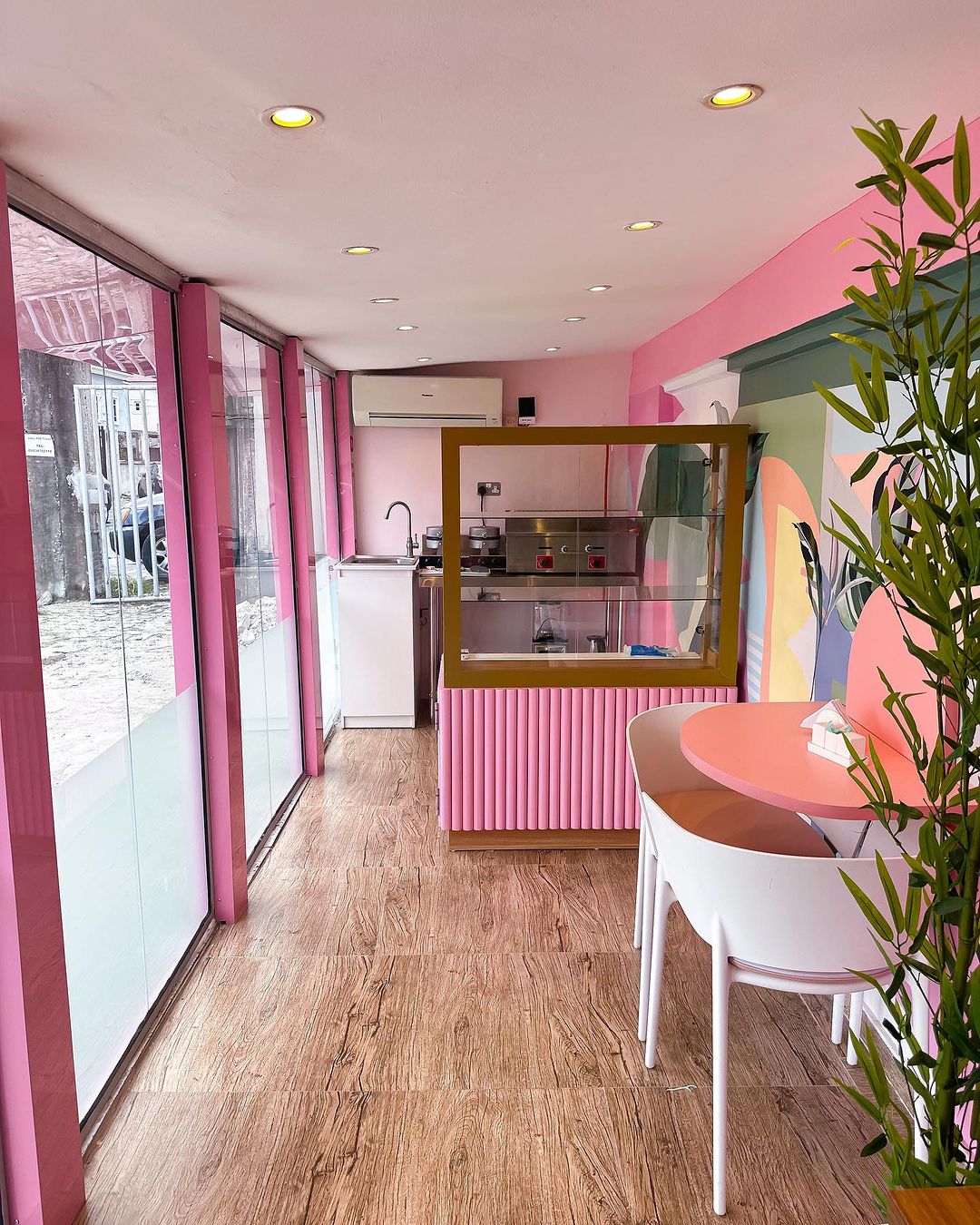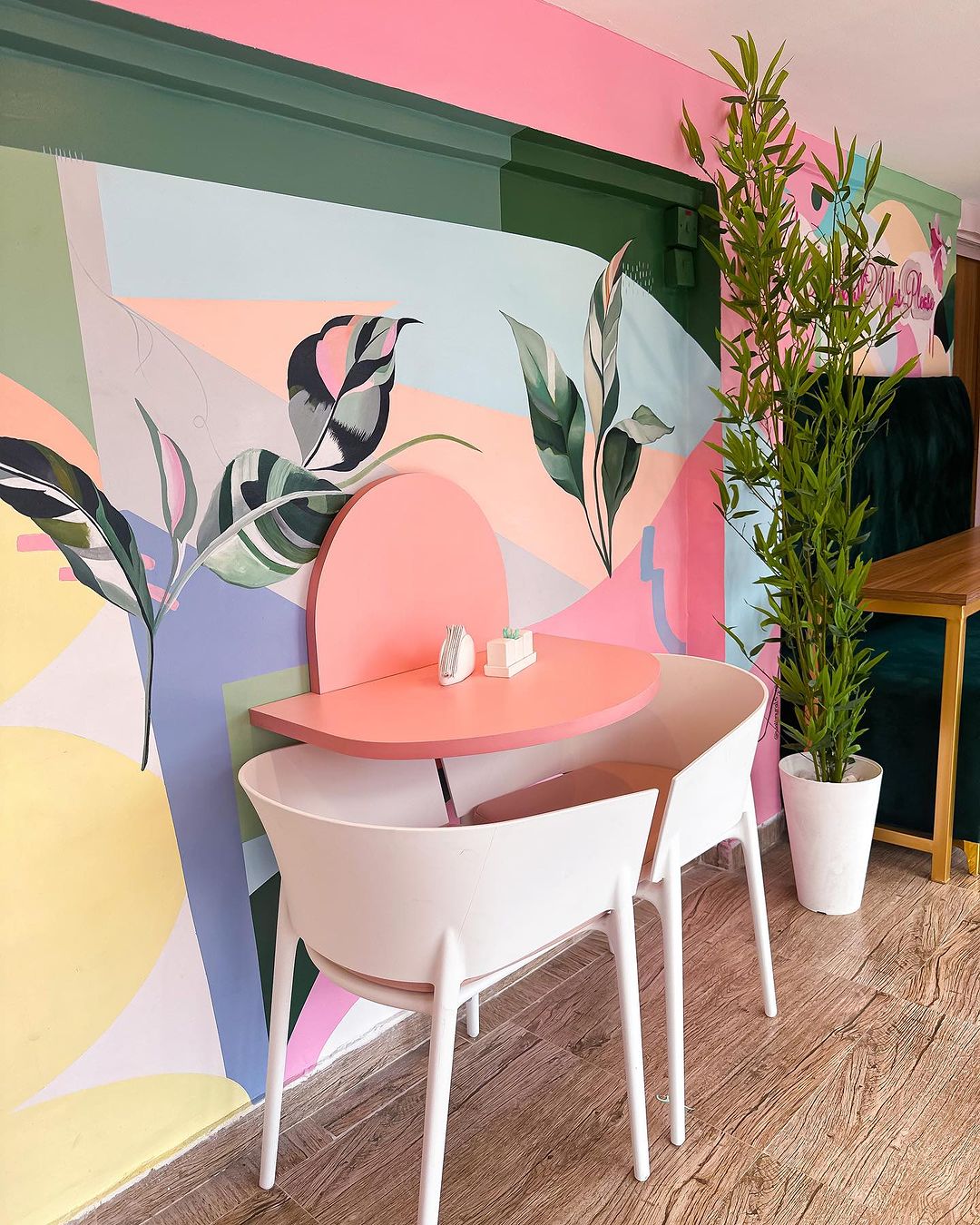 A Menu to Satisfy Every Craving
The menu at Eats By TKO is a testament to culinary diversity and innovation. Their offerings encompass a wide range of dishes, from traditional Nigerian favorites to international delights. For those craving a taste of home, their jollof rice and succulent grilled meats are a must-try. Meanwhile, if you're in the mood for something more exotic, their fusion dishes blend flavors from around the world, creating a symphony for your taste buds. But perhaps what truly sets Eats By TKO apart is the attention to detail in crafting each dish. From sourcing the finest ingredients to the skilled hands in the kitchen, every plate is a work of culinary art. Their signature TKO club sandwich, with its layers of perfectly grilled chicken, crispy bacon, and fresh vegetables, is a culinary masterpiece that leaves diners craving for more ( Imagine a perfectly grilled chicken breast, marinated to perfection, nestled between layers of crispy bacon, fresh lettuce, and juicy tomatoes. It's a symphony of textures and tastes that dance on your taste buds with every bite. The secret TKO sauce, a closely guarded recipe, adds a tangy and savory note that ties the whole experience together. Whether you're visiting for brunch, lunch, or a late afternoon snack, the TKO Club Sandwich is a must-try. It's a testament to the dedication of the efficient chefs  to crafting dishes that are not just delicious but also memorable). And let's not forget their breakfast tray, an opulent spread of pastries, fruits, and breakfast classics that promises a delightful start to your day.  
Kid-Friendly Menu: Delight for Young Diners
Eats By TKO understands that families often dine together, and they have taken special care to create a kid-friendly menu that delights young diners. The restaurant offers a range of dishes tailored to the tastes and preferences of children.From mini sandwiches to chicken tenders, the kid-friendly menu at Eats By TKO features familiar favorites that kids love. These dishes are not only delicious but also presented in a way that appeals to young appetites. The restaurant's commitment to using fresh, quality ingredients extends to the kid's menu, ensuring that children enjoy wholesome and flavorful meals.
Lunch Boxes: A Gourmet Meal on the Go
Eats By TKO understands the hustle and bustle of daily life, and for those seeking a delicious meal on the go, they offer an array of gourmet lunch boxes. These thoughtfully curated lunch boxes are perfect for busy professionals, students, or anyone in need of a satisfying and convenient meal.
Each lunch box is a culinary delight in itself, featuring a balanced selection of dishes that cater to various tastes and dietary preferences. From savory sandwiches to fresh salads and tantalizing sides, the lunch boxes are designed to keep you energized throughout the day.
Whether you're heading to the office, a meeting, or simply on the move, Eats By TKO's lunch boxes are a gourmet solution to your mealtime needs. It's a testament to the restaurant's commitment to providing exceptional food experiences that fit seamlessly into your daily routine.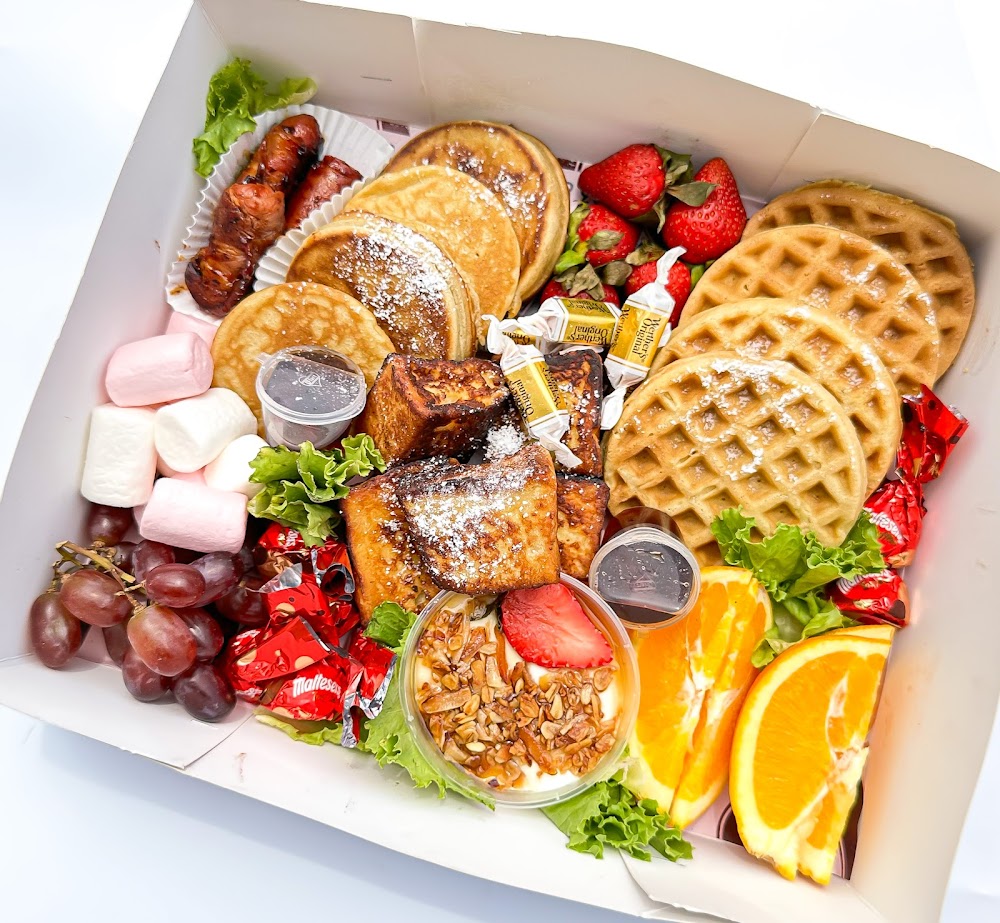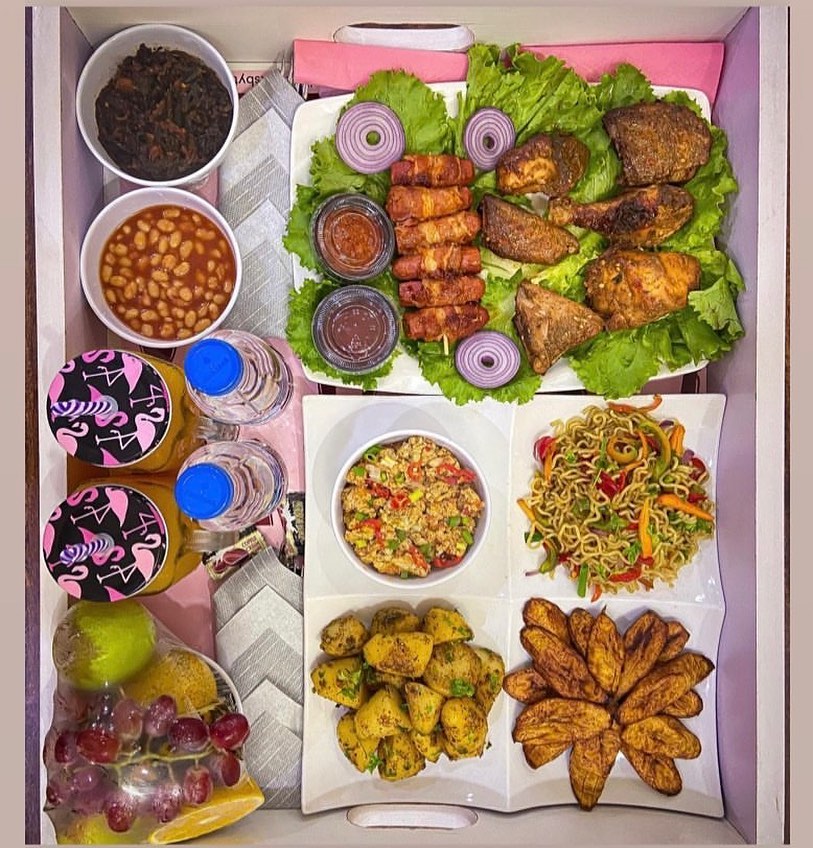 Exceptional Customer Service
In the world of dining, exceptional service is the icing on the cake, and Eats By TKO delivers in spades. The attentive and friendly staff take pride in ensuring that your dining experience is nothing short of extraordinary. From helping you navigate the menu to offering insightful recommendations, their dedication to your satisfaction shines through in every interaction. What truly sets Eats By TKO apart is their commitment to going the extra mile. They understand that dining isn't just about the food; it's about creating memories. Whether you're celebrating a special occasion or simply enjoying a meal with loved ones, the staff at Eats By TKO treat every visit as an opportunity to make your day a little brighter.
The Ambience
The moment you step into Eats By TKO, you're greeted by an inviting and stylish ambiance. The restaurant's decor strikes a balance between modern sophistication and warm hospitality. Comfortable seating arrangements, tasteful lighting, and carefully curated artwork create an atmosphere that encourages relaxation and enjoyment.
Whether you're dining solo, with a special someone, or with a group of friends, the ambiance at Eats By TKO sets the stage for a memorable meal. It's a place where conversations flow effortlessly, where celebrations are elevated, and where every visit feels like a special occasion.
Freshness and Quality Guaranteed
When it comes to serving up culinary delights, Eats By TKO excels in ensuring that every dish is served hot and fresh. The dedicated kitchen staff takes pride in preparing each meal with care, using the finest ingredients to guarantee an unforgettable dining experience. Whether you're indulging in a leisurely brunch or stopping by for a quick lunch, you can count on your meal being prepared with precision and arriving at your table in its prime. The commitment to quality and freshness is one of the many reasons patrons keep coming back for more.
Perfect for Socializing
Eats By TKO isn't just about the food; it's also a great place to enjoy quality time with friends and family. The restaurant's cozy ambiance invites you to linger over your meal, engage in lively conversations, and savor the moment. Whether you're catching up with old friends, celebrating a special occasion, or even just looking for a quiet corner to work or study, this restaurant provides the perfect backdrop for creating lasting memories. The comfortable seating and welcoming atmosphere make it an ideal spot for everything from casual brunches to romantic dinners.
We advise you make a reservation before heading out because EATS by TKO gets filled up quickly and can only accomodate a few people at a time.
Opening Times
Eats By TKO welcomes diners throughout the week, offering a variety of dining options to suit your schedule:
Monday to Thursday: 8:00 AM - 6:00 PM

Friday: 8:00 AM - 6:00 PM

Saturday: 8:00 AM - 6:00 PM
These generous opening hours make Eats By TKO a versatile dining choice, whether you're starting your day with a delightful breakfast or enjoying a leisurely dinner with friends and family.
Customer Reviews: What Diners Are Saying
The success of any restaurant is ultimately measured by the satisfaction of its customers. At Eats By TKO, the reviews speak volumes. Diners from near and far have shared their experiences, and the consensus is clear: this is a restaurant that leaves a lasting impression. One customer, Seun O writes, "Every time at Eats By TKO is always good times. My tummy is always joyful and happy, food is reasonably priced and I end up with cute pictures of their pretty space." Another patron, Kenny N., echoes the sentiment, saying, "The meal was delivered on time, in perfect condition. Customer service was top notch. The prices were friendly, 10/10."
The Future of Eats By TKO
As Eats By TKO continues to evolve and grow, one thing remains constant: its dedication to culinary excellence and exceptional service. The restaurant's commitment to sustainability, community involvement, and delivering memorable dining experiences sets a standard for restaurants in the region.
Eats By TKO has plans to expand its offerings, including catering services for special events and corporate gatherings. The owner- Anita Jo-Okereke envisions the restaurant as not just a dining destination but a culinary hub where food enthusiasts can learn and share their passion.
Takeout and Delivery: Bringing Eats By TKO to Your Doorstep
In addition to their dine-in experience, Eats By TKO offers convenient takeout and delivery options. It's an ideal choice for those who prefer to enjoy the restaurant's delectable dishes in the comfort of their own home or office.
With their efficient takeout service, you can place your order, swing by the restaurant, and pick up your carefully prepared meal to enjoy at your convenience. Whether you're craving that famous TKO club sandwich for lunch or a sumptuous dinner to end your day, Eats By TKO ensures that the flavors remain fresh and delightful, even when enjoyed outside the restaurant.
For those who prefer delivery, Eats By TKO partners with local delivery services to bring their culinary creations right to your doorstep. It's the perfect option for a hassle-free dining experience, whether you're hosting a gathering or simply relaxing at home.
Online Ordering and Reservation with Dinesurf
Eats By TKO goes the extra mile to make dining convenient for its patrons. With the introduction of Dinesurf, their online ordering and reservation system, your culinary experience becomes even more seamless.
Online Ordering: Dinesurf allows you to browse Eats By TKO's extensive menu, place your order, and pay online. Whether you're planning a cozy dinner at home or a picnic in the park, you can choose your favorite dishes, customize your order, and specify your preferred pickup time. Your meal will be prepared with the same care and attention to detail that you would expect when dining in the restaurant.
Reservation System: For those looking to secure a table for a special occasion or a romantic dinner, Dinesurf's reservation system comes to the rescue. You can easily check table availability, make reservations, and receive instant confirmation, all from the comfort of your device. No more waiting in line or worrying about getting a table
Conclusion: A Culinary Haven
In the world of dining, Eats By TKO stands out as a beacon of culinary excellence and exceptional service. Whether you're drawn by their diverse menu, their commitment to customer satisfaction, or the promise of consistently fresh and delicious meals, this restaurant delivers on every front. Eats By TKO isn't just a place to satisfy your hunger; it's a destination where every bite tells a story. It's where flavors from around the world come together to create a symphony of taste, where impeccable service turns a meal into a memorable experience, and where the warm ambiance sets the stage for cherished moments. So, whether you're a seasoned foodie or simply someone seeking a delightful dining experience, make sure to include Eats By TKO in your culinary journey. From their signature TKO club sandwich to their breakfast tray filled with sumptuous goodies, there's a world of culinary delights waiting for you at this remarkable restaurant in the heart of Ikate, Lagos. Come, savor the flavors, and create your own memorable story at Eats By TKO.