On lazy Sunday mornings, when the world seems to move at a slower pace, there's something magical about the idea of brunch. It's a meal that blends the best of breakfast and lunch, creating a delightful and leisurely dining experience. If you're in search of the perfect brunch spot to elevate your Sunday, look no further. We've curated a list of five exceptional restaurants that promise to deliver a brunch experience like no other. With delectable dishes, inviting atmospheres, and top-notch service, these culinary havens are ready to make your Sunday brunch truly memorable.
5 Restaurants for Sunday Brunch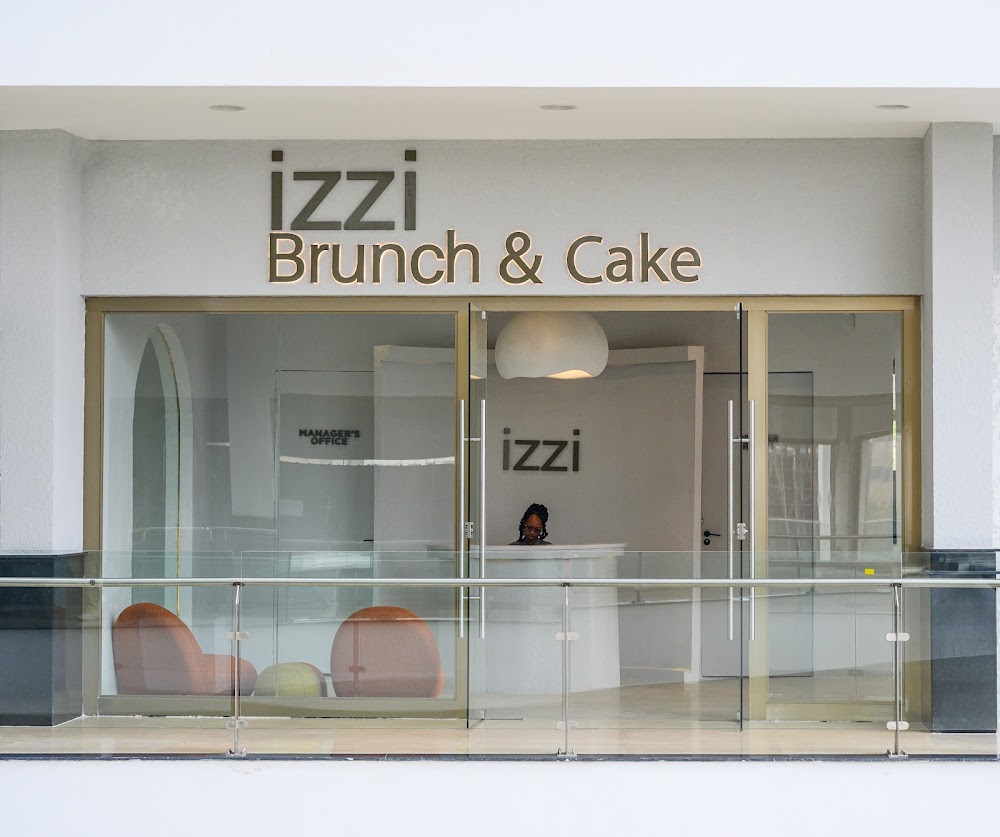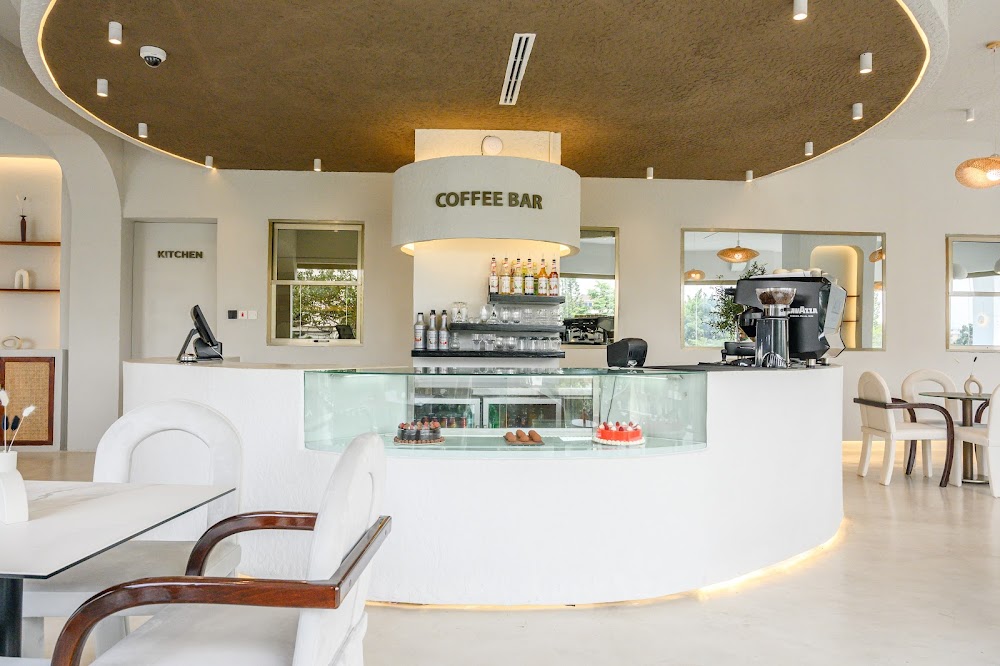 1. Izzi Brunch and Cake
Izzi Brunch & Cake, nestled in the heart of Nairobi, promises an extraordinary dining experience that captivates the senses. Stepping inside, you'll be greeted by the restaurant's exquisite minimalist decor and the distinctive attire of the service staff. The ambiance is an exquisite blend of well-lit, airy, and perfectly arranged spaces, creating a delightful backdrop for your dining adventure. At Izzi Brunch & Cake, customer service isn't just a priority; it's an art form. The menu presents a diverse array of choices, ranging from classic favorites like fries and avocado toast to the innovative masterpiece known as their signature Spaghetti on Wheels. Each dish is a work of art, carefully prepared to tantalize your taste buds. To complement your meal, there's a selection of delightful mocktails and delectable desserts that will satisfy your sweet cravings. As you explore this culinary haven, you'll also appreciate the clean and contemporary bathroom facilities. Whether you're in the mood for a romantic dinner, a casual Sunday brunch with friends, or simply a relaxing evening, Izzi Brunch & Cake offers the perfect setting. With its superb cuisine, impeccable service, and a captivating atmosphere, your dining experience here will be truly unforgettable. Don't forget, you can also walk in for Sunday brunch to make your weekends even more delightful.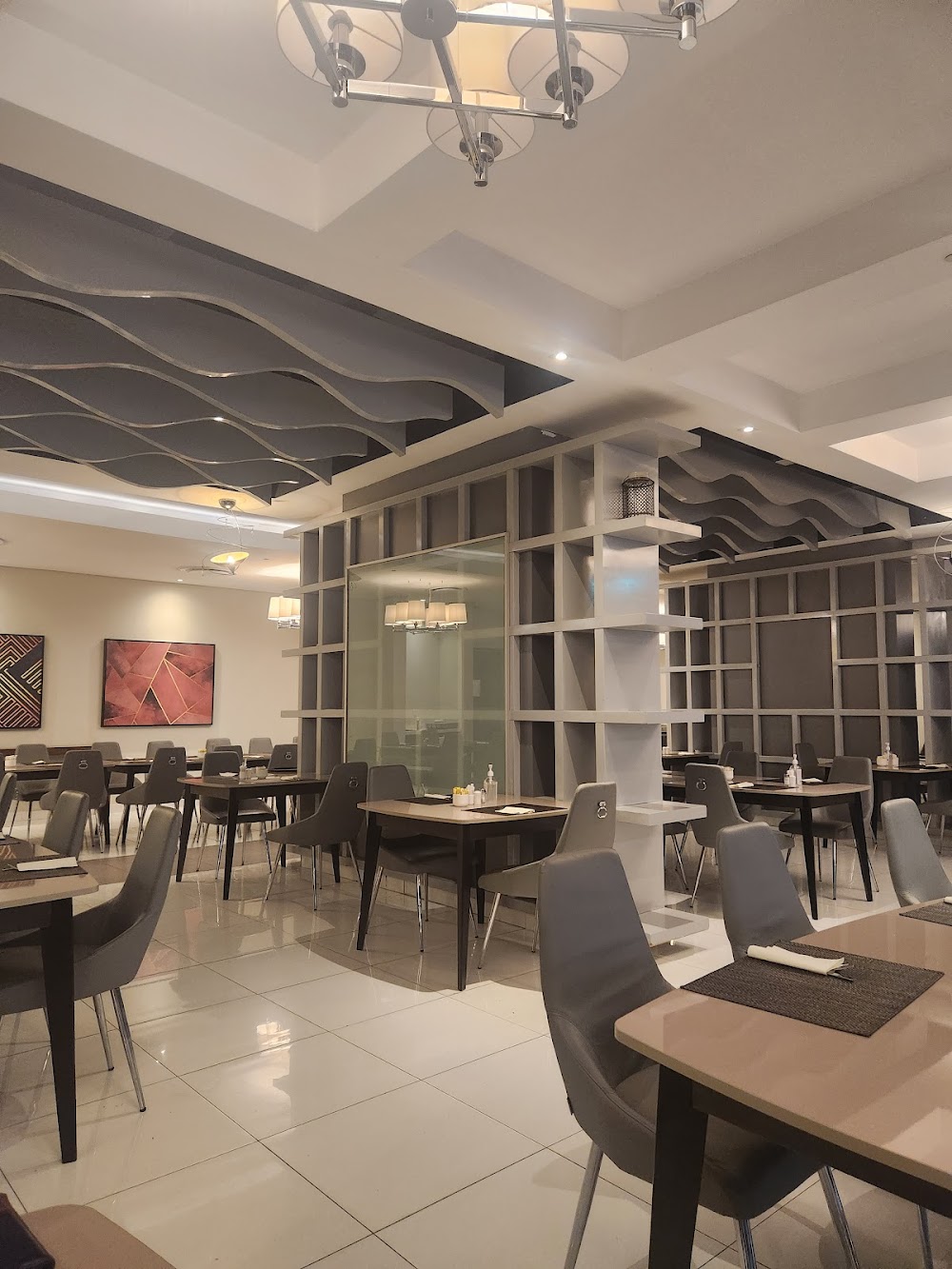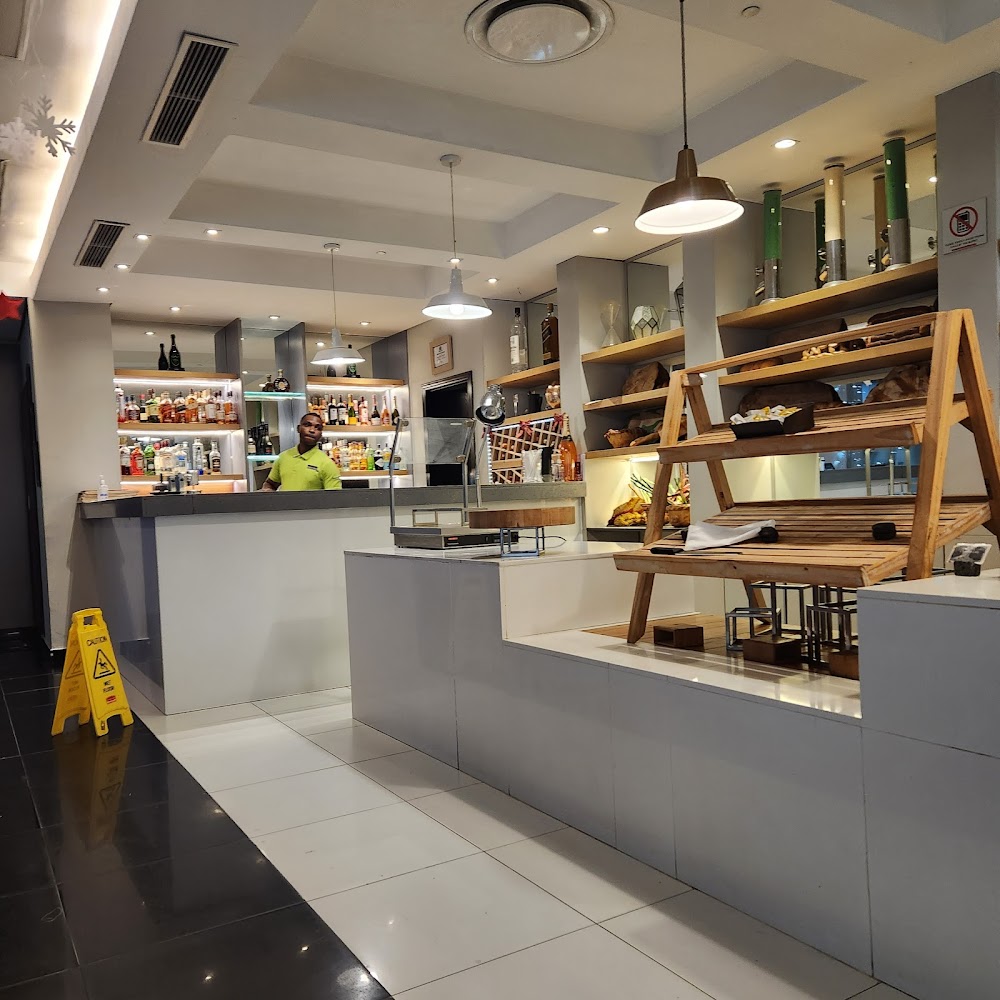 2. Iyeru Okin Restaurant
Iyeru Okin Restaurant, situated in the vibrant heart of Lagos, beckons as a must-visit dining haven. Located on the first floor of the Radisson Blu Hotel, it stands as a culinary gem renowned for its spectacular all-you-can-eat buffet, a treasure trove of delectable dishes. The restaurant's ambiance invites relaxation, boasting spacious seating and a welcoming atmosphere, while its service, impeccable and attentive. The buffet is a symphony of flavors, offering a wide spectrum of choices, from local delicacies to vegetarian delights, along with a tempting array of cakes, pastries, and refreshing beverages. Whether you're planning a brunch with friends, a romantic dinner, or a business lunch, Iyeru Okin Restaurant is the answer. The buffet is reasonably priced, with costs ranging from 13,000 to 20,000 Naira, dependent on the time of day. The lunch buffet, priced at 16,500 Naira per head, beckons guests between 12 noon and 4 pm, while the evening buffet commences at 6 pm. Glowing reviews from delighted patrons attest to the restaurant's fantastic food, top-notch quality, and welcoming staff. Many return for seconds, captivated by the culinary delight offered. Iyeru Okin Restaurant also caters to those seeking low-carb options and ensures hydration with unlimited bottled water. To top it off, the restaurant opens its doors to walk-in brunch seekers every Sunday. If you're on the quest for an extraordinary dining experience that combines sumptuous cuisine, a warm atmosphere, and attentive service in Lagos, Iyeru Okin Restaurant is the destination of choice, where each visit promises to etch memorable moments.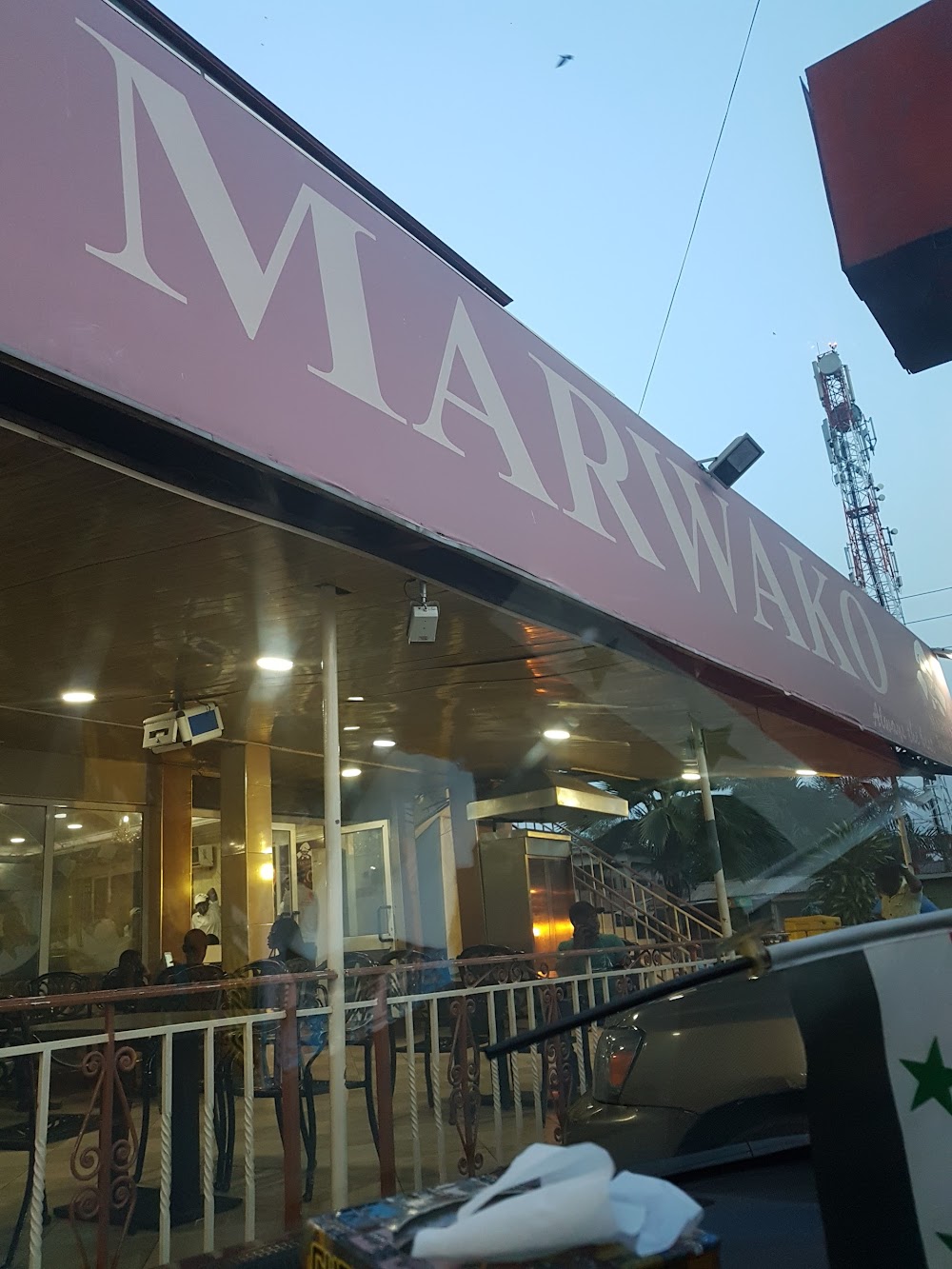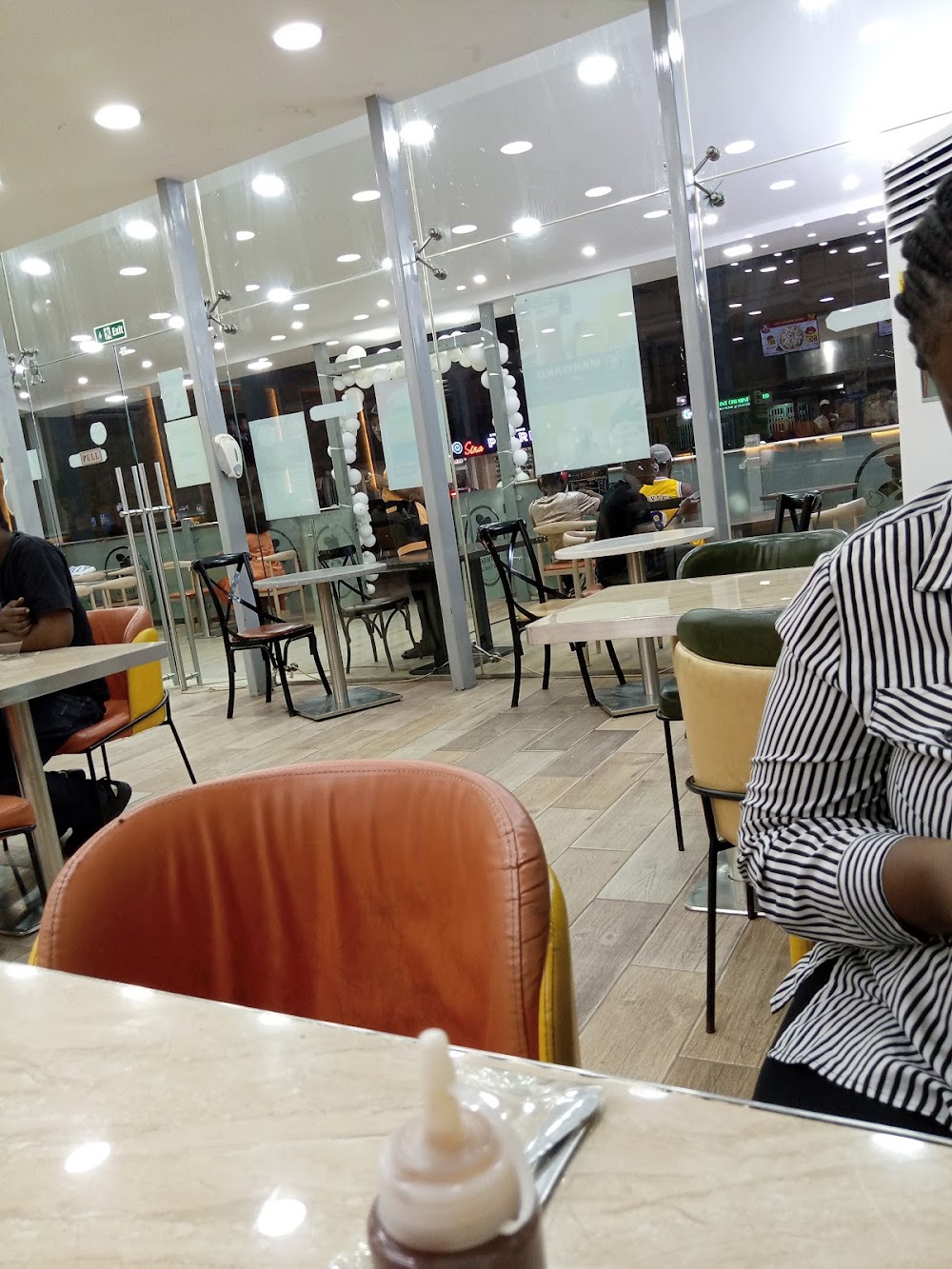 3. Marwako Abelemkpe
Marwako Abelemkpe stands as a culinary gem in Ghana, renowned for its delectable array of dishes that promise to tantalize your taste buds. The menu is a vibrant tapestry of flavors, showcasing an array of mouthwatering entrées such as the savory chicken shawarma platter, the delightful chicken shawarma sandwich, delectable stir-fry, crisp and fresh salads, and the fiery yet flavorful spicy grilled chicken. Each dish is prepared with precision, utilizing the finest ingredients to achieve a perfect harmony of flavors and spices. To complement your meal, the restaurant offers an assortment of beverages, from refreshing bottled water to invigorating juices. Stepping into Marwako Abelemkpe is akin to entering a haven of warmth and comfort, with its modern décor that exudes a cozy ambiance. The dedicated staff members extend a warm welcome and are committed to going the extra mile to ensure your dining experience is nothing short of exceptional. Service is efficient, ensuring that your meal arrives promptly, and the portions are generously satisfying. What's more, Marwako Abelemkpe boasts an affordable dining experience, ensuring that you can relish remarkable meals without breaking the bank. For those seeking an unforgettable Sunday brunch experience, Marwako Abelemkpe graciously opens its doors for walk-in patrons, adding an extra layer of charm to your weekend. With convenient parking options, it's the ideal setting to savor a casual brunch or enjoy a sumptuous meal. In sum, Marwako Abelemkpe effortlessly combines delicious cuisine, exceptional service, and a warm, inviting atmosphere, making it the perfect dining destination for both quick bites and leisurely feasts.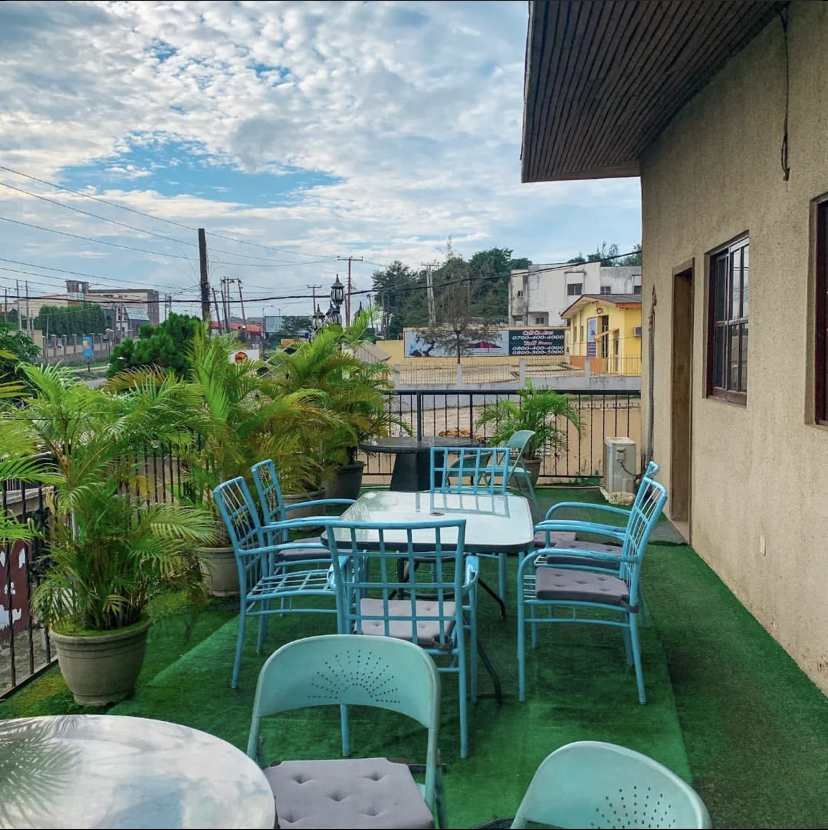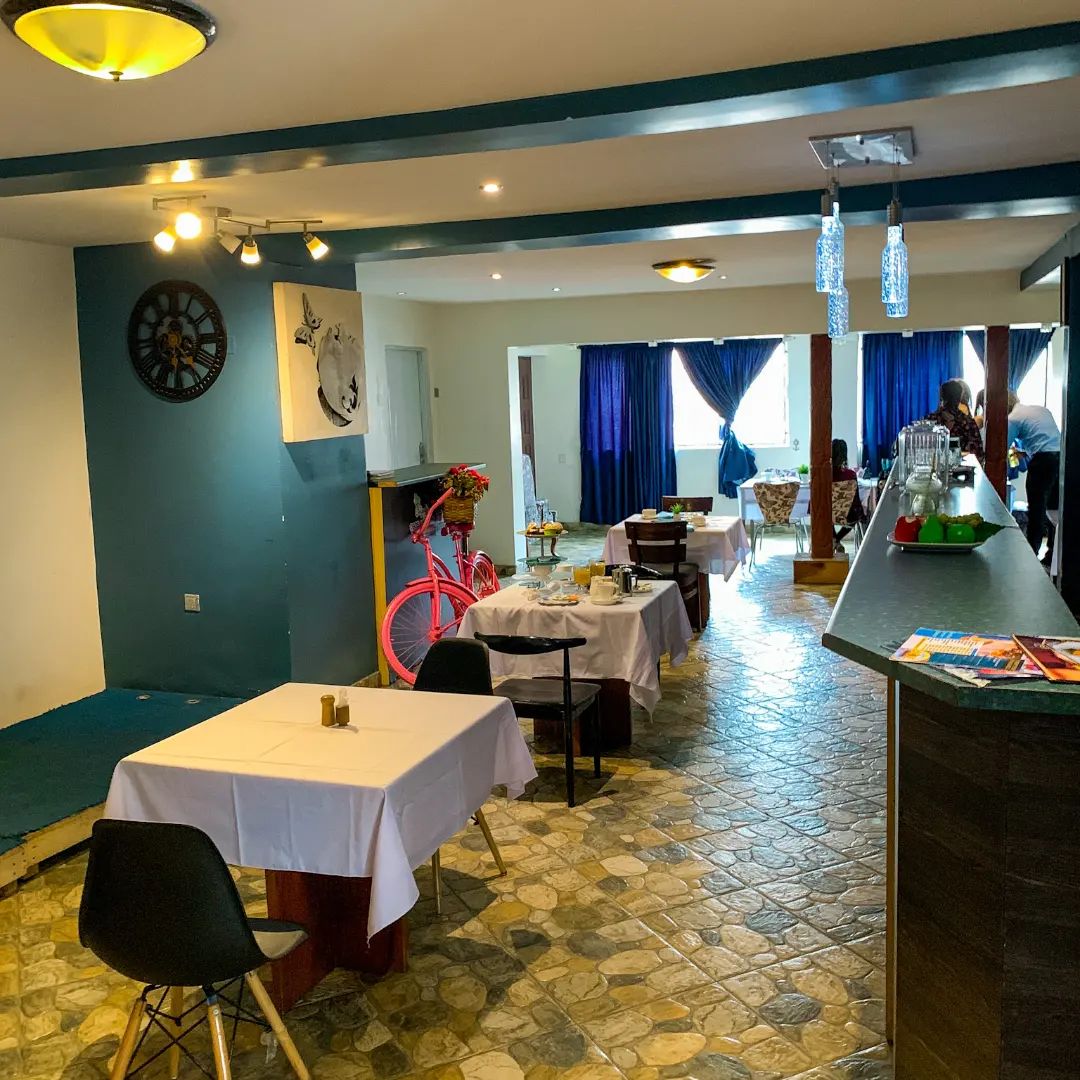 4. Cafe Chrysalis
Cafe Chrysalis, located in the lively heart of Ibadan, Nigeria, is a culinary gem that beckons to all who seek an exceptional dining experience. Renowned for its diverse menu, this restaurant offers a tantalizing array of international, African, and fusion cuisine, creating a symphony of flavors for the discerning food enthusiast. The staff at Cafe Chrysalis are not just friendly but also exceptionally knowledgeable, ready to assist with menu selections and answer any queries. This ensures that every visit is not just a meal but a culinary journey. Amidst the restaurant's elegant decor, one can relish in the delightful food and enjoy excellent service that turns each dining occasion into an unforgettable experience. For those seeking a leisurely Sunday, do note that Cafe Chrysalis welcomes walk-ins for a delectable brunch. Discover the finest in Ibadan's dining scene at Cafe Chrysalis.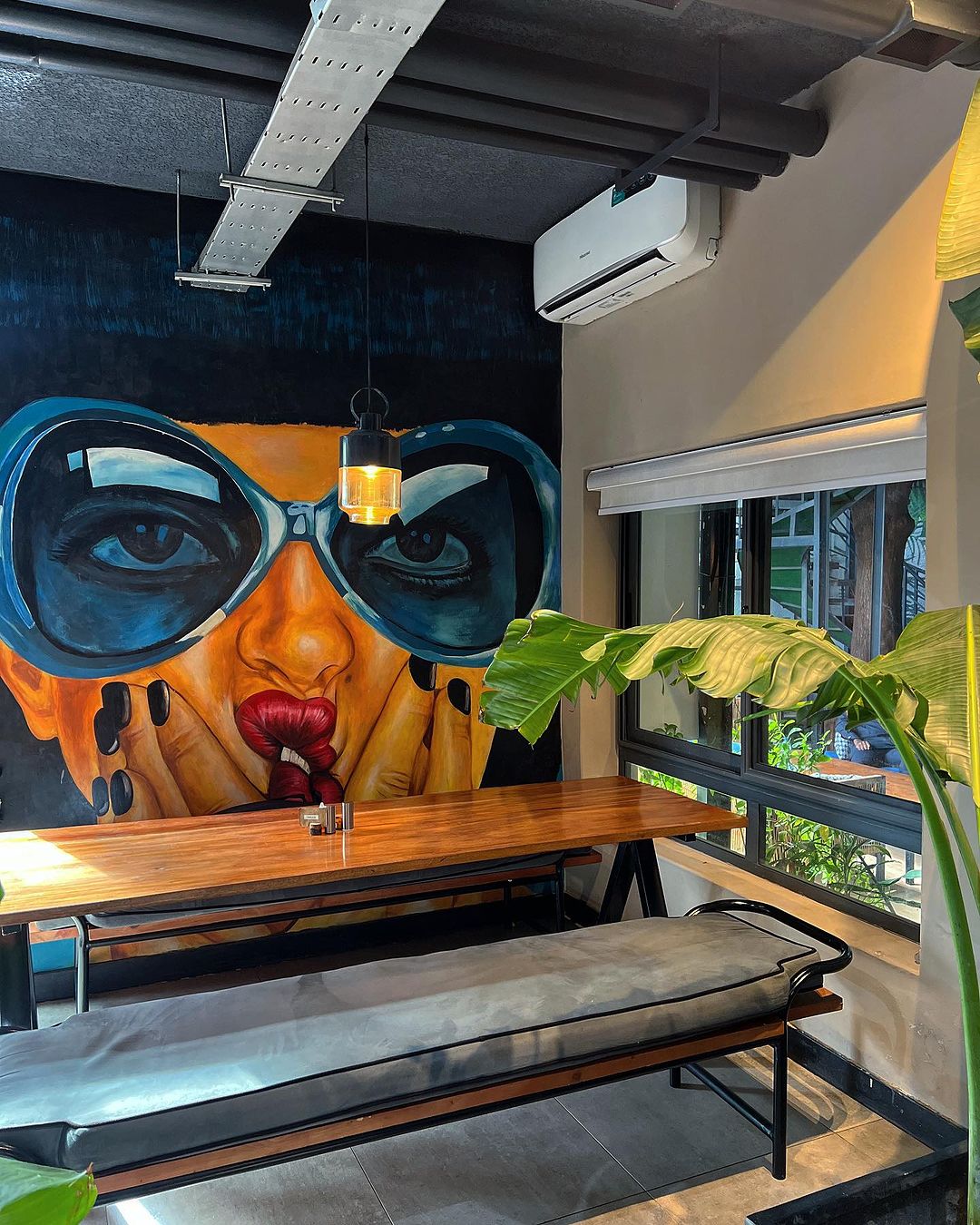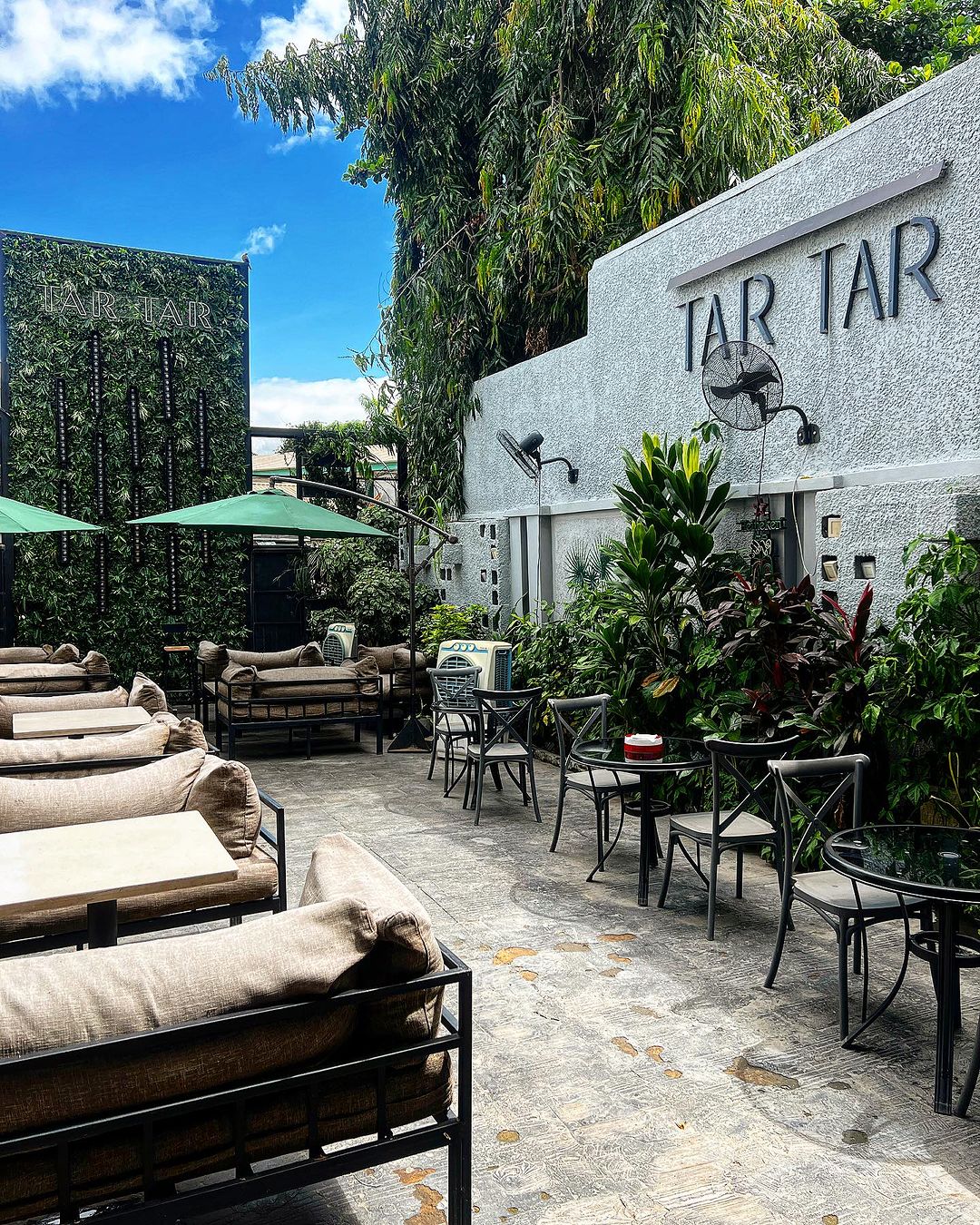 5. Tar Tar
Nestled in the heart of Abuja, Tar Tar beckons with a touch of luxury and a world of flavors. This exquisite restaurant offers a dual experience: an indoor fine dining haven and an outdoor lounge area, allowing guests to savor the ambiance that suits their mood. The aesthetic charm of Tar Tar's space provides not only a delightful dining experience but also a backdrop for memorable photographs. The service here is exceptional, with a staff that effortlessly marries friendliness with knowledge about the menu. And when it comes to the food, Tar Tar doesn't disappoint. From succulent king prawns to the rich flavors of coconut rice, and the comforting warmth of tomato soup, the menu is a culinary journey. Even the ginger drink adds a delightful touch to the experience. While Tar Tar may come with a slightly higher price tag, the quality of the food and the overall ambiance make every penny worthwhile. Whether you're planning a gathering with family, friends, or a romantic date, Tar Tar's cozy and secluded setting promises a unique experience for all. And if it's a Sunday brunch you're after, feel free to walk in and savor the delights of the day. Tar Tar is your perfect destination for an exquisite culinary escapade in the heart of Abuja.
Conclusion
In the world of culinary delights, Sunday brunch stands out as a timeless tradition – a time for leisure, connection, and indulgence. The five restaurants we've explored in this gastronomic journey promise to elevate your Sunday with exceptional brunch experiences. Each one offers its unique charm, whether it's the elegant ambiance, diverse menu, attentive service, or all of the above. As you embark on your quest for the perfect Sunday brunch, these culinary havens welcome you with open arms. So, why wait? Head over to these restaurants, and savor the ultimate Sunday brunch experience that will leave your taste buds tingling and your heart content. It's a delightful journey, one plate at a time.
Sundays + Brunch = Happiness. Dive into a flavorful Sunday brunch adventure with these 5 top-notch restaurants!
YOU MAY LIKE THIS