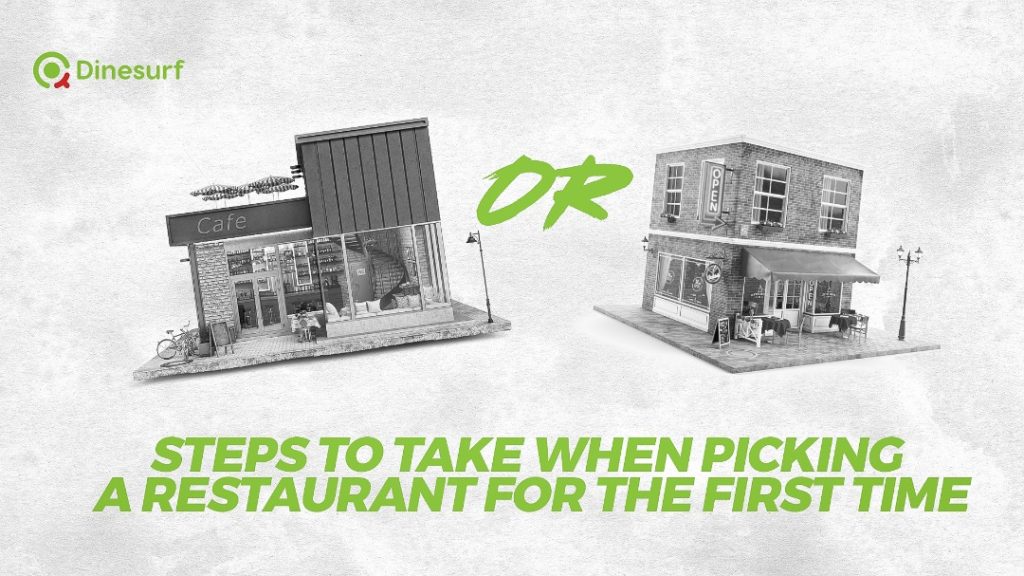 We've all been there before. You're scrolling through your Facebook feed and see a post from a friend about a new restaurant they just tried. They talk about how delicious the food was and how much fun they had. You start to get hungry and you start thinking about all of the other new restaurants in your city that you haven't tried yet. But then you remember, you don't know anything about any of these places! How are you supposed to pick one? Don't worry, this blog post is here to help. We are going to give you some tips on how to pick a restaurant that you haven't been to before. So read on and get ready to try something new!
Firstly, if you know the name of the restaurant, search for it on Google Maps (I believe that with technology, everything you are looking for is right there on Google). Google Maps helps to show you the location of the restaurant and it also shows reviews. Read up the reviews. These reviews will give insight into what kind of food they serve at said establishment as well how friendly/unfriendly staff members are likely to be towards other patrons' needs and then you make a choice if it's still someplace you want to visit. This research also helps you to consider what time frame this establishment caters towards (early morning breakfast spot or late night dinner) 
Secondly, glance through the menu. Do they have your kind of meal? Are you in that kind of mood for the type of meal being served there? If none of this is being answered positively, then you may have to reconsider. Also, most people are allergic to certain kinds of meals. So, the menu is more like your tour guide, it helps you decide what you'll be ordering when you eventually arrive at the restaurant.
Thirdly, compare prices and decide on a budget. If you are looking for a budget friendly restaurant, there's no harm in comparing prices between restaurants till you see the one that matches your budget. There are so many restaurants around the world, do not just go for the price but also quality and good tasty meals that's why it is important to always read up the reviews. Do not go to an expensive restaurant with a low budget, that would be a disaster which you may not recover from.
Fourthly, decide whether you want to eat in or take out. This applies mostly when the restaurant probably does not have a large space for guests to sit down or it gets crowded on that particular day you've decided to pay a visit. It's either you go early if the latter is the case or you just opt for takeaway. But, if you are someone who would rather sit in and eat, make sure you are looking for a somewhere with a large open space.
Lastly, make a reservation. This is very important especially if you would be using this particular restaurant for an important function. Make sure you put a call across or better still go there yourself to make sure everything is being put in place. This saves you from embarrassment and many other unforeseen circumstances.
So there you have it. With these tips, you should be able to confidently pick a restaurant that is new to you and your taste buds or better still if you find it difficult to still choose a restaurant, just order pizza. It's always a safe choice and who knows? You may just find your new favorite spot this way. Bon Appetit!
We have many restaurants on our platform that has been tested and trusted with good reviews to show for it. You can pick any one of your choice on our platform and you would be glad that you did.
YOU MAY LIKE THIS