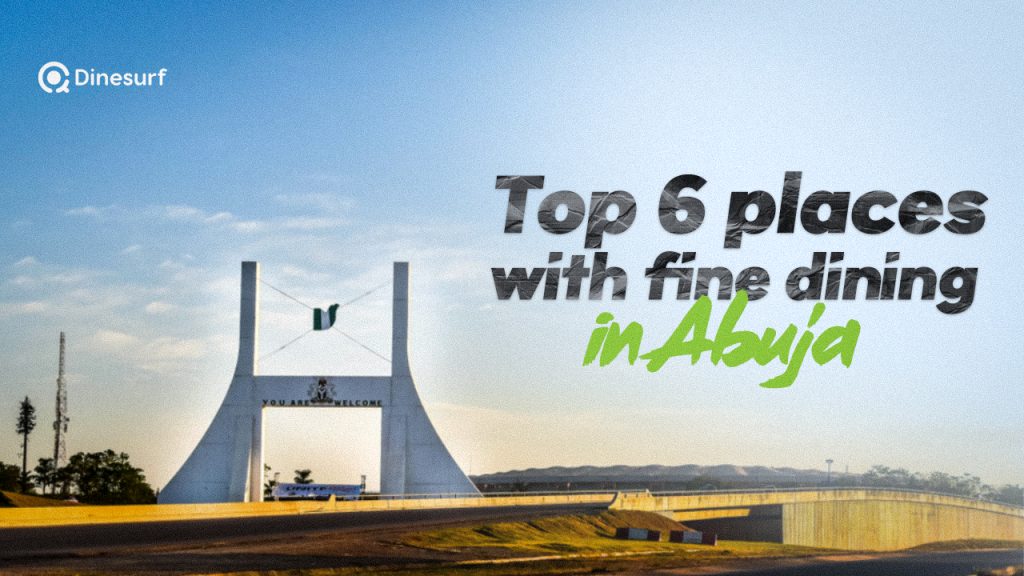 When you think of Abuja, what comes to mind? A bustling city with towering skyscrapers, a rich cultural heritage, and world-class dining options? If you're looking for an evening out on the town, sampling some of the best food that Abuja has to offer, look no further. From traditional Nigerian fare to international cuisine, these ten restaurants will tantalize your taste buds and leave you wanting more. So what are you waiting for? Start planning your next culinary adventure!
1. 355 Steakhouse and Lounge – This restaurant, offers a combination of Mexican and continental fine dining, in a unique and creative environment. The ambience is really beautiful and a your pictures can never go wrong because the lighting is toned down to a perfect degree and the interiors are very sleek and modern. The meals, although may seem expensive, but you would get what you pay for, and its worth it. The lounge can get quite noisy later at night & the indoor restaurant can get full quickly too so be sure to pick the right time for you.
2. Zuma Grill – This is the restaurant perfect for fine dining enthusiasts and lovers of upscale dining. One thing that sets this restaurant apart is that they have a dress code which is displayed at the entrance. It is a clean, intimate and ambient space which features a cool tones, mood lighting, crisp tableware, wine displays, pieces of art, a mirrored accent wall and views of the water fountains. Dinner here starts at 7pm and if you arrive a bit earlier, you can relax in the lounge\bar area of the restaurant. If you are one person that likes seeing how your meal is being prepared, then this is the right place for you.
3. Amazonia Restaurant, Abuja – From the name you may be able to tell that it is a rainforest- themed restaurant and if you are looking for a place to go with a large group or the family, then this is the right spot. You would definitely get the feeling of dining in a rainforest because of the greenery, the satisfying patter reminiscent of rain drops from its water walls,  the sounds of birds and gorillas while you dine. This restaurant serves gourmet dishes and if you are not under a strict budget, then pay a visit to this restaurant. You can read more about this restaurant on TRIPADVISOR.
4. The Burgundy Restaurant – If you are ready to have a fine dining culinary experience, then the Burgundy restaurant is your best bet. This restaurant offers a 7-course pan African fine dining menu with an extensive wines of the world collection. You should also note that this restaurant is only opened from Thursdays to Sundays, and it is strictly by reservation. To make your reservation, you can do that here.
5. Cilantro Abuja – This is a nice aesthetic indian restaurant, a good place for large groups and families to dine in. Also a perfect place for a date because the scenery makes it feel like you are on vacation maybe because it is located in the beautiful Sarius Palmetum and Botanical Garden.
6. The VUE Restaurant and Bar – If you are a fan of Cilantro Abuja, then you would definitely feel at home here too because it's part of the same chain. It is a restaurant that serves Pan-Asian food. As for the ambience, it is really classy and the infusion of the Buddha statue and picture is a great incorporation of Asian culture. If you really want to dine like a King in a loud way, this place would do it for you.
Abuja is a city of culture and diversity. If you are looking for an exquisite dining experience, look no further than these top 6 places with fine dining in Abuja. Have you been to any of these restaurants? What was your favorite dish?
We have other restaurants that offer a fine dining experience to its guests and the good part? They are currently offering a 10% discount just for making a reservation with them through our platform. For more details, click here.
YOU MAY LIKE THIS