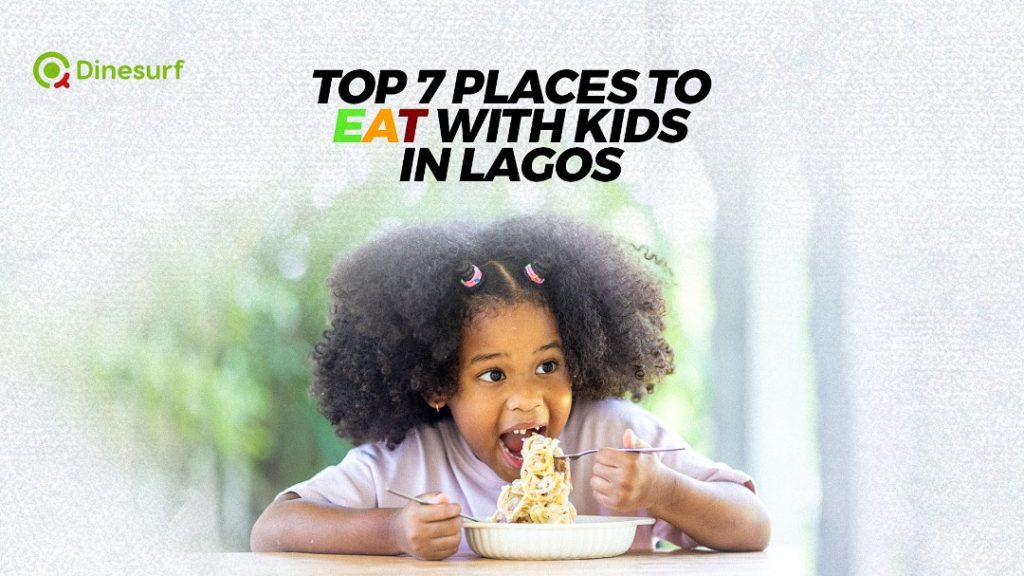 If you're a Lagosian with kids, you'll know that finding a restaurant that caters to both your needs and their can be quite a daunting task. Lucky for you, we've compiled a list of the top 7 places to eat with kids in Lagos, so you can rest easy knowing that you and your little ones will have a great time! From pizza joints to burger bars, there's something for everyone on this list. So what are you waiting for? Grab the kids and check out our favorites!
This is probably the best place to eat in Lagos with kids. The food is great, the portion size is just right and the ambience makes it all beautiful. With the outdoor space as well, it's really perfect! They also have delivery service – which makes this an even better option for parents on the go who don't want to leave their child at home. You can check on TripAdvisor for reviews and directions.
Mama Cass, Victoria Island
This is another one of our favorite spots to eat with kids in Lagos – mostly for the food! It's an American style diner which has really good portion sizes and great tasting food. The best part is that they have a play room that is perfect for young children to run around or use for quiet time while you catch up with your friends over drinks.
This is one of our go to spots when we want something quick and easy that also happens to be delicious & healthy! They have an amazing veggie burger that even carnivores love and they always do delivery which makes things super convenient for parents on the move with kids in tow.
This other bakery in Lagos is also an amazing spot to eat with kids in Lagos . They have several indoor seating areas that are all very kid friendly – making this our number one choice if you want to get lunch or afternoon tea away from the hustle and bustle of Victoria Island/Ikoyi . They have a play area for kids too. They also do delivery of their pastries – making this a great place to pick up something sweet that you can eat with your child back at home!
This is another high-end restaurant in Lagos but they really do offer some of the best grilled chicken on earth! Their staff is really friendly too and the portions are huge – so you definitely get bang for your buck. This restaurant has a play area as well which makes it perfect for kids!
Another one of our favorite spots to eat with kids in Lagos is this amazing restaurant at the Eko Hotels & Suites . It's a really nice high-end hotel so if you are looking for someplace quiet and relaxing with good service, great menu selection and beautiful decor. They also have a kids menu which is perfect for picky eaters. They also have a play area for the kiddies!
Indigo Bar, Restaurant and Suites
This family restaurant is located on Victoria Island and if you are open to allowing your kids to try different cuisine like Indian cuisine, Asian cuisine etc, then this is the best place for them. They also offer vegetarian and non vegetarian options. If you ever take a trip with the kids to Lagos, this is one place you should visit.
After a long day of exploring Lagos, you're going to want some sustenance. These 7 spots will keep your kids happy and fed while giving adults the chance to relax at the table. Who knows? They might even teach them something about Nigerian cuisine!
We have one of these restaurants on our platform and you can always make a reservation here.
YOU MAY LIKE THIS