Abuja, the vibrant capital city of Nigeria, is not only known for its political significance but also for its burgeoning culinary scene. Amongst the myriad of dining options, there are a select few that not only tantalize taste buds but also beg to be captured through the lens of your camera. In this guide, we will take you on a visual journey through the Federal Capital Territory's most Instagram-worthy restaurants, where delectable dishes and stunning aesthetics unite to create a dining experience that's as photogenic as it is palate-pleasing. From chic cafes to elegant fine-dining establishments, get ready to discover 7 of the most Instagram-worthy restaurants in FCT, Abuja, where every meal becomes a work of art.
7 of the most Instagram-Worthy Restaurants in FCT, Abuja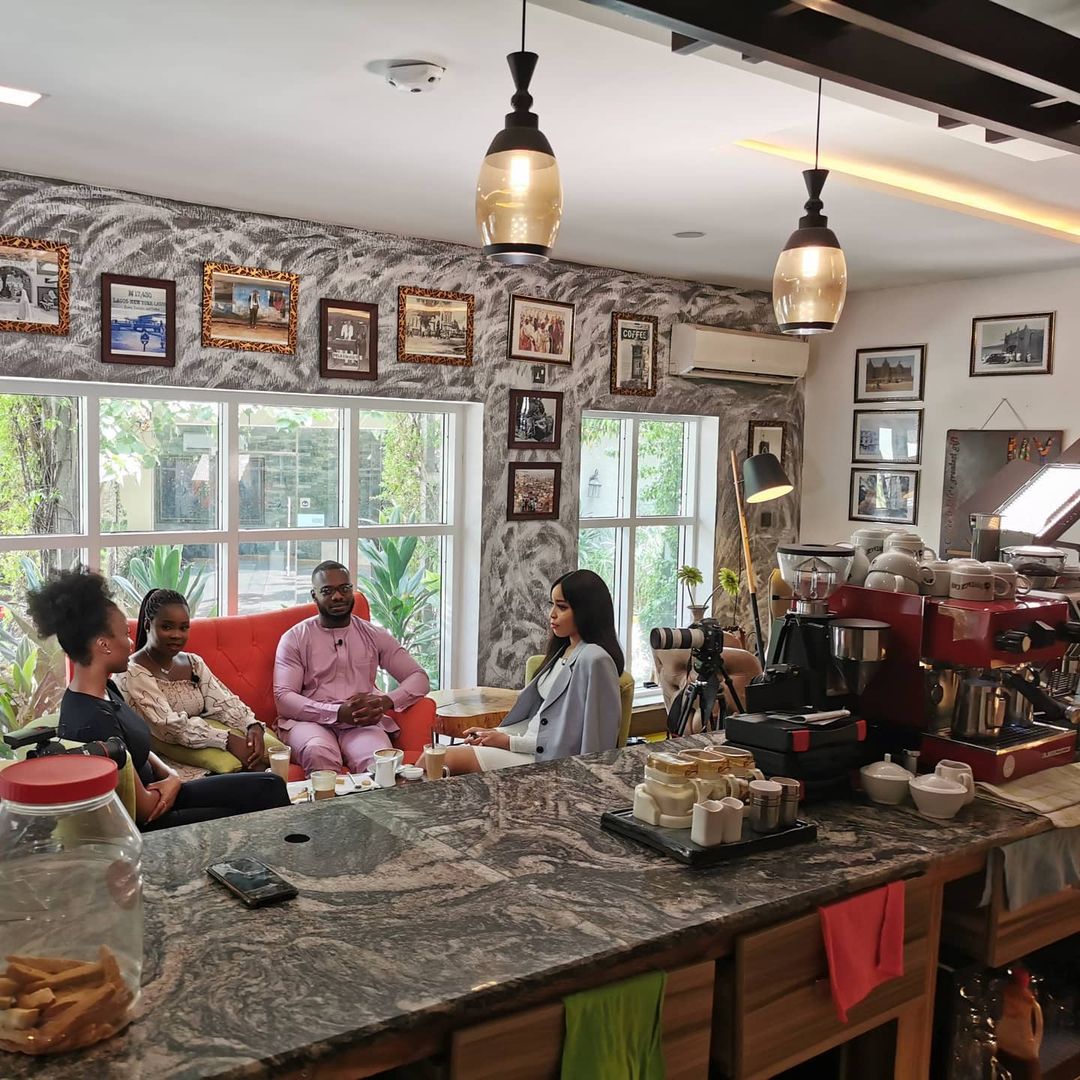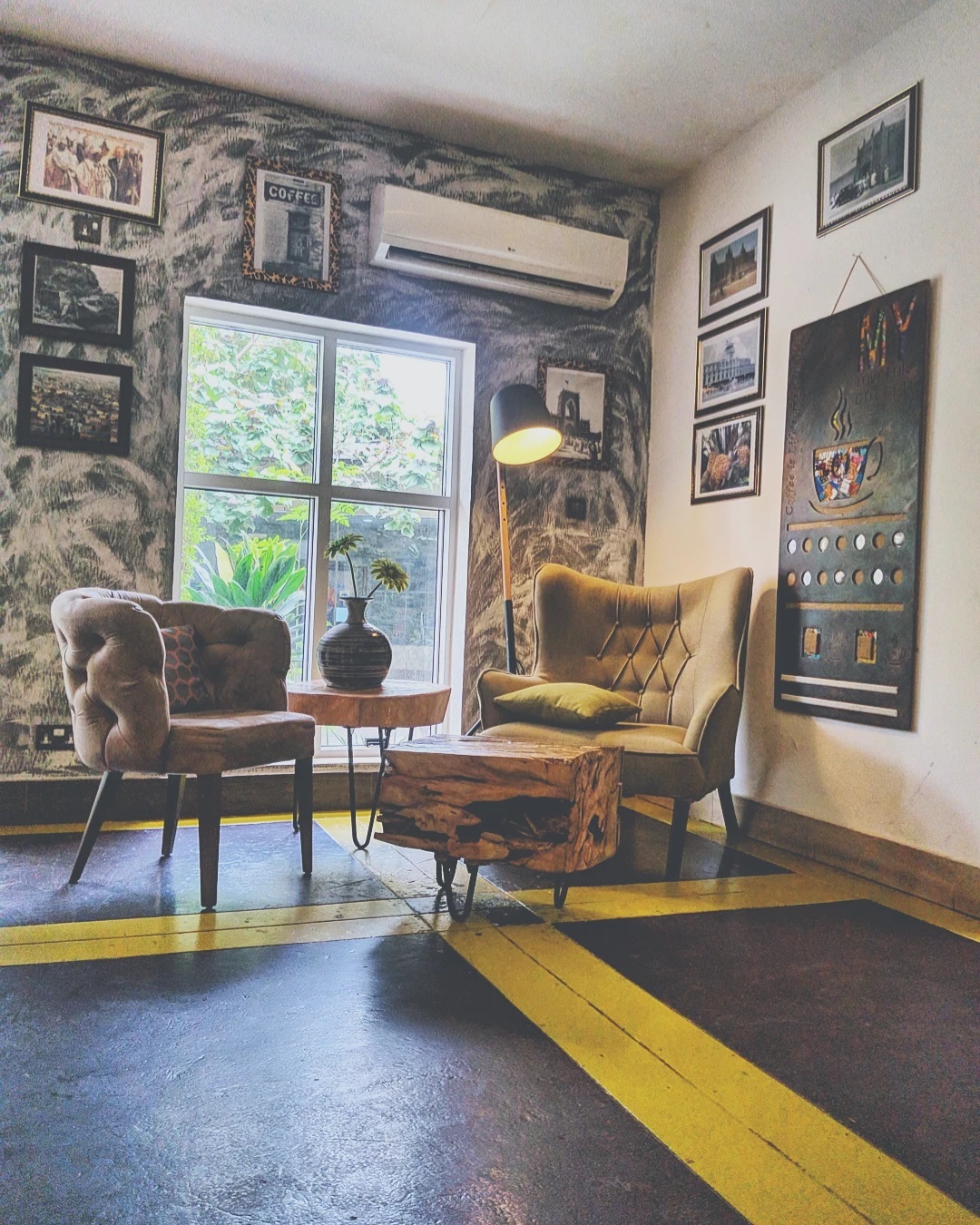 1. Vintage Cafe Abuja
Nestled discreetly in the heart of Wuse 2, Vintage Cafe Abuja emerges as a true hidden gem within the Federal Capital Territory. Its warm and inviting ambiance, complemented by carefully curated decor, makes it an enchanting destination for romantic rendezvous or laid-back get-togethers among friends. With an affable and attentive staff, Vintage Cafe Abuja ensures that every visit is a delightful experience. The menu, offering an array of delectable culinary creations and beverages, is a testament to affordability without compromising on quality. One of its standout features is an extensive selection of meticulously crafted homemade teas, each brimming with flavor and excellence. The cafe elevates the coffee experience with freshly blended beans and offers particularly refreshing iced teas. The establishment's distinctive wall art infuses character, making it an alluring Instagram-worthy destination. For those craving open-air tranquility, an outdoor seating area beckons, while the cafe's unwavering commitment to hygiene is on full display as each cup of coffee is expertly prepared in an open setting. For those seeking privacy, a dedicated dining room awaits, designed for intimate moments among couples. Vintage Cafe Abuja, with its unique charm and culinary offerings, unquestionably secures its place among the most Instagram-worthy restaurants in FCT, Abuja. Whether you're in pursuit of a romantic escapade or a casual gathering with friends, Vintage Cafe Abuja ensures there's something to delight every palate, making it a must-visit destination for both food and photography enthusiasts alike.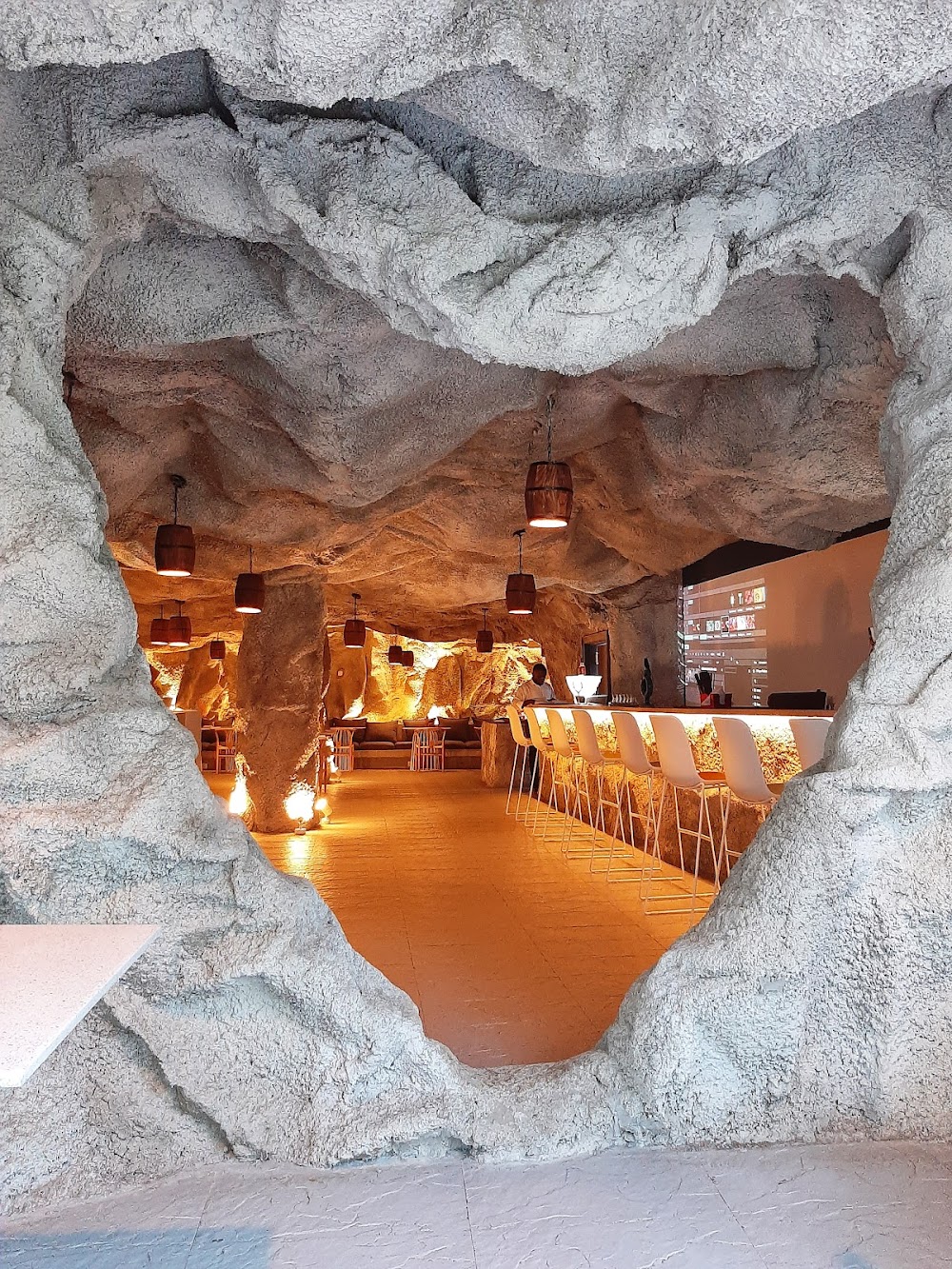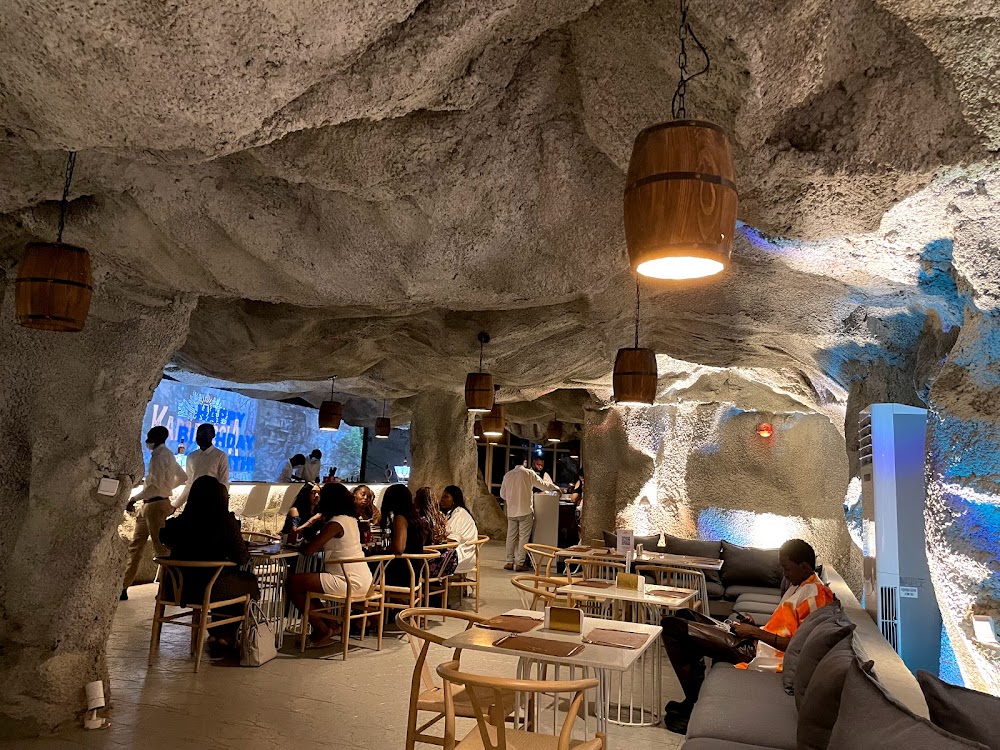 2. Kapadoccia Abuja
Kapadoccia Abuja, situated in the heart of the capital city, Abuja, is an exceptional culinary destination that promises a truly unique and memorable experience. As you step inside, you'll find yourself transported to a mesmerizing cave-like ambiance that envelops you in a world of captivating vibes. Beyond the enchanting decor, Kapadoccia Abuja boasts a dedicated and well-trained staff, ensuring your visit is nothing short of outstanding. The culinary journey at Kapadoccia is a revelation, where the food's quality unequivocally justifies its price. Their signature Cave Man Platter, featuring perfectly cooked steak slices, tender and succulent lamb chops, and irresistibly flavorful chicken wings accompanied by a tantalizing chili emulsion, is a culinary masterpiece that demands your attention. The chicken wings, in particular, stand out for their exquisite flavor and tenderness, leaving you craving more. Don't miss the delightful complimentary bread, served with traditional Turkish tea, and for a refreshing libation, the Mimosa is an absolute delight. Kapadoccia Abuja isn't just a culinary haven; it's a perfect setting for gatherings with its parking assistants and security personnel ensuring a hassle-free experience. While it may lean towards the pricier side, every visit promises not only an unparalleled dining adventure but also a visually captivating experience that makes it a contender among the most Instagram-worthy restaurants in FCT, Abuja. If you're in search of a dining encounter that marries uniqueness and delectable cuisine, Kapadoccia Abuja should be at the top of your list.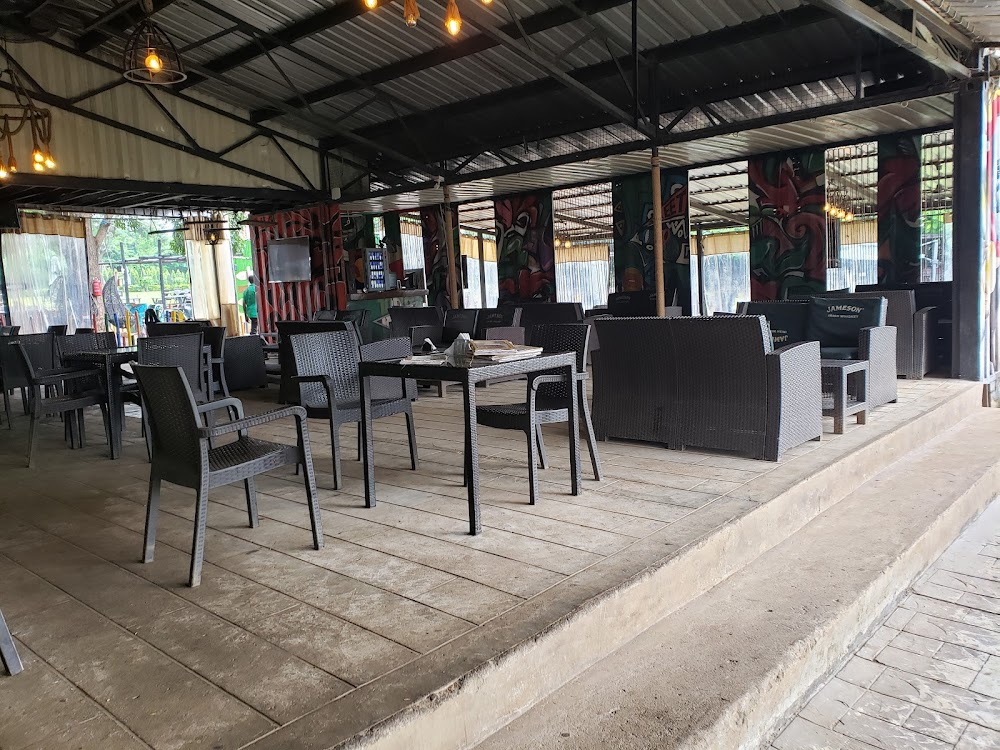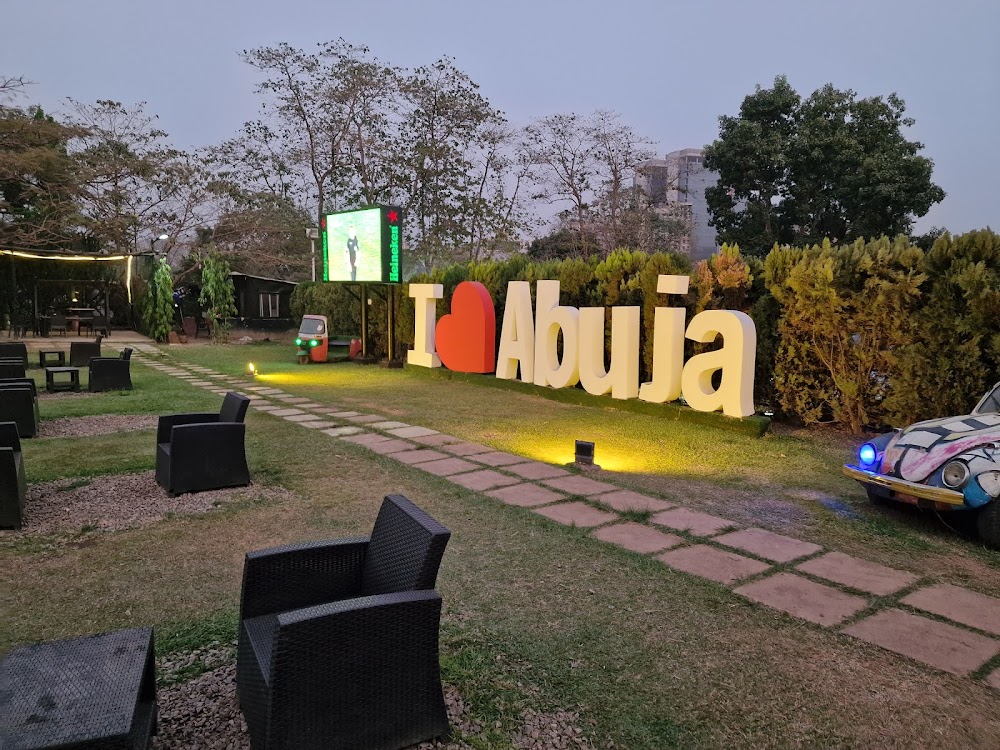 3. The Junkyard Grills
Nestled in the heart of Abuja, The Junkyard Grills emerges as an enchanting dining destination that seamlessly blends culinary excellence with an inviting ambiance, making it an ideal choice for a memorable night out with friends. This remarkable establishment stands out not only for its delectable offerings but also for its inherent Instagram-worthy charm. With a diverse menu that caters to various palates, The Junkyard Grills strikes a balance between quality and affordability, consistently delivering dishes that are nothing short of perfection. The hallmark of this restaurant, however, lies in its impeccable customer service, where attentive and accommodating servers ensure your dining experience is truly exceptional. Adding to its allure, The Junkyard Grills introduces a unique touch with QR menus elegantly inscribed on tables and menu books, ensuring swift access to culinary delights. For those seeking a more intimate dining setting, the inner spot adorned with cozy tents provides a secluded retreat. The rave reviews from delighted customers speak volumes, with praises for the "super delicious" food, the "beautiful" atmosphere, and the "top-notch" service. If you're in search of not just an amazing restaurant in Abuja but also an Instagram-worthy dining experience to share with friends, The Junkyard Grills awaits to enchant your senses and your camera lens.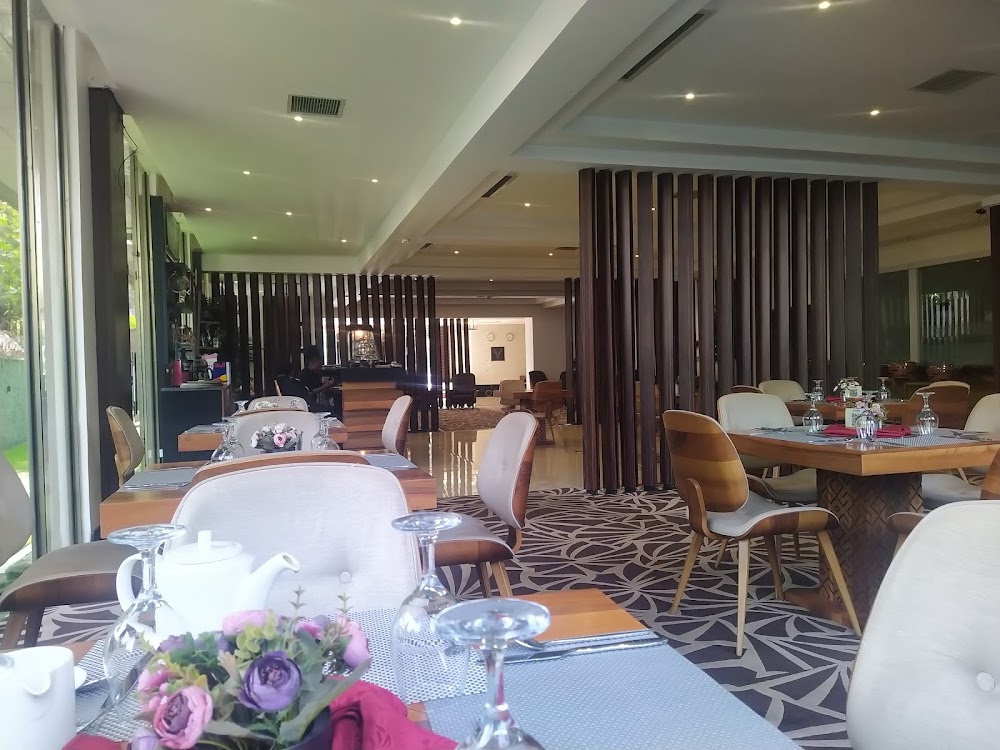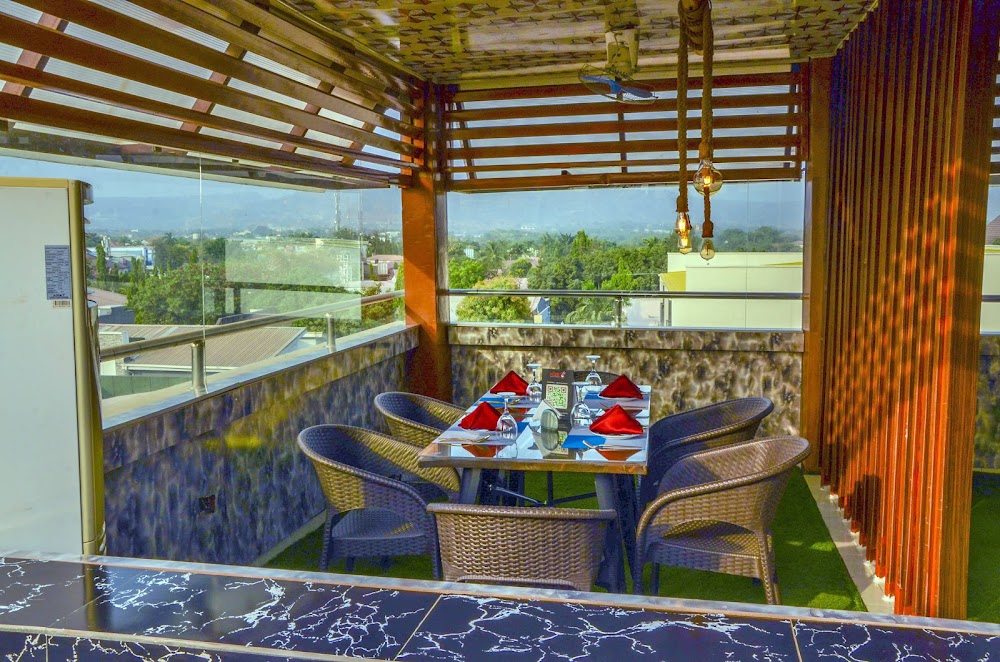 4. Miso Japanese and Thai Restaurant
In the heart of Abuja, Miso Japanese and Thai Restaurant redefines the dining experience with its remarkable offerings. This culinary gem distinguishes itself not only through its delectable cuisine but also with its rooftop vantage point, offering an unparalleled view of the city skyline that sets the stage for romantic dinners and convivial gatherings with friends. The restaurant's modern and inviting interior features an open seating arrangement that allows guests to relish the natural breeze. The menu boasts a diverse selection of dishes, including meticulously crafted sushi rolls and the aromatic allure of red Thai curry, accompanied by a well-curated beverage list. For those in search of a unique experience, Miso offers shisha without disturbing other patrons. However, it's the impeccable customer service that truly sets Miso apart. The friendly and hospitable staff ensure that every guest enjoys an exceptional dining experience. Furthermore, Miso provides private dining rooms for corporate events and a picturesque rooftop setting for special occasions. As one of Abuja's Instagram-worthy restaurants, Miso combines its vibrant ambiance, divine cuisine, and captivating views to offer an unforgettable destination for those in search of both visual and gastronomic delights. Discover the flavors and capture memorable moments at Miso Japanese and Thai Restaurant.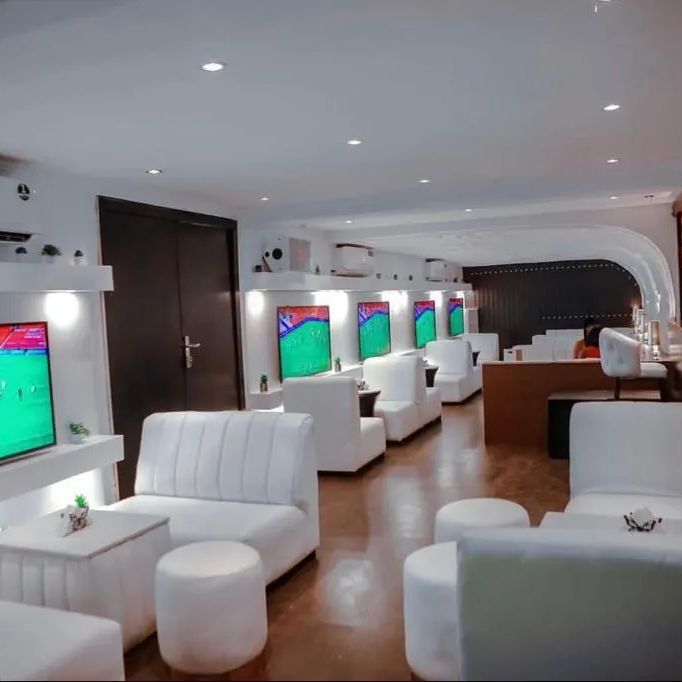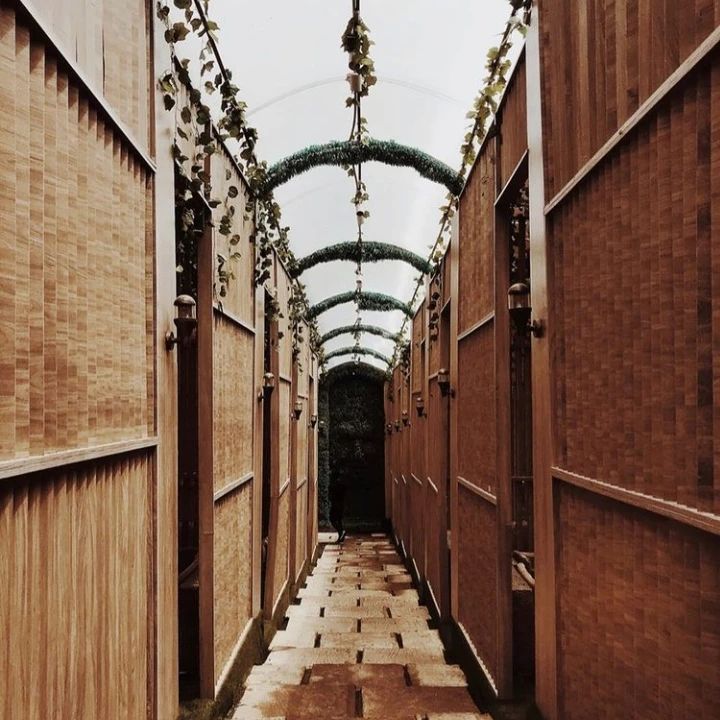 5. Eden by Wingist
Eden by Wingist stands as an exquisite and elegant dining establishment, undeniably a prime candidate for gracing your Instagram feed in Abuja. The moment you step through its doors, your senses will be captivated by its striking interior, effortlessly melding modern aesthetics with African-inspired decor, adorned by captivating wall art and lush greenery. Beyond the confines of its interior, the outdoor seating area beckons with a charm of its own, featuring a picturesque garden and comfortable seating arrangements. Be it a romantic evening or a lively brunch with friends, this outdoor oasis is the perfect backdrop for creating visually captivating Instagram snapshots. Eden by Wingist elevates your dining experience with a diverse array of international dishes, each crafted from the freshest and most flavorful ingredients available. From delectable seafood offerings to savory meat delights, there's a culinary treasure to suit every palate. Eden by Wingist transcends mere dining; it is an absolute must-visit in Abuja, where opulent surroundings and delectable cuisine harmonize seamlessly. Whether it's a special occasion or a night out, this venue promises both exquisite decor and a culinary journey that will undoubtedly elevate your dining experience, all while providing ample opportunities for Instagram-worthy photos.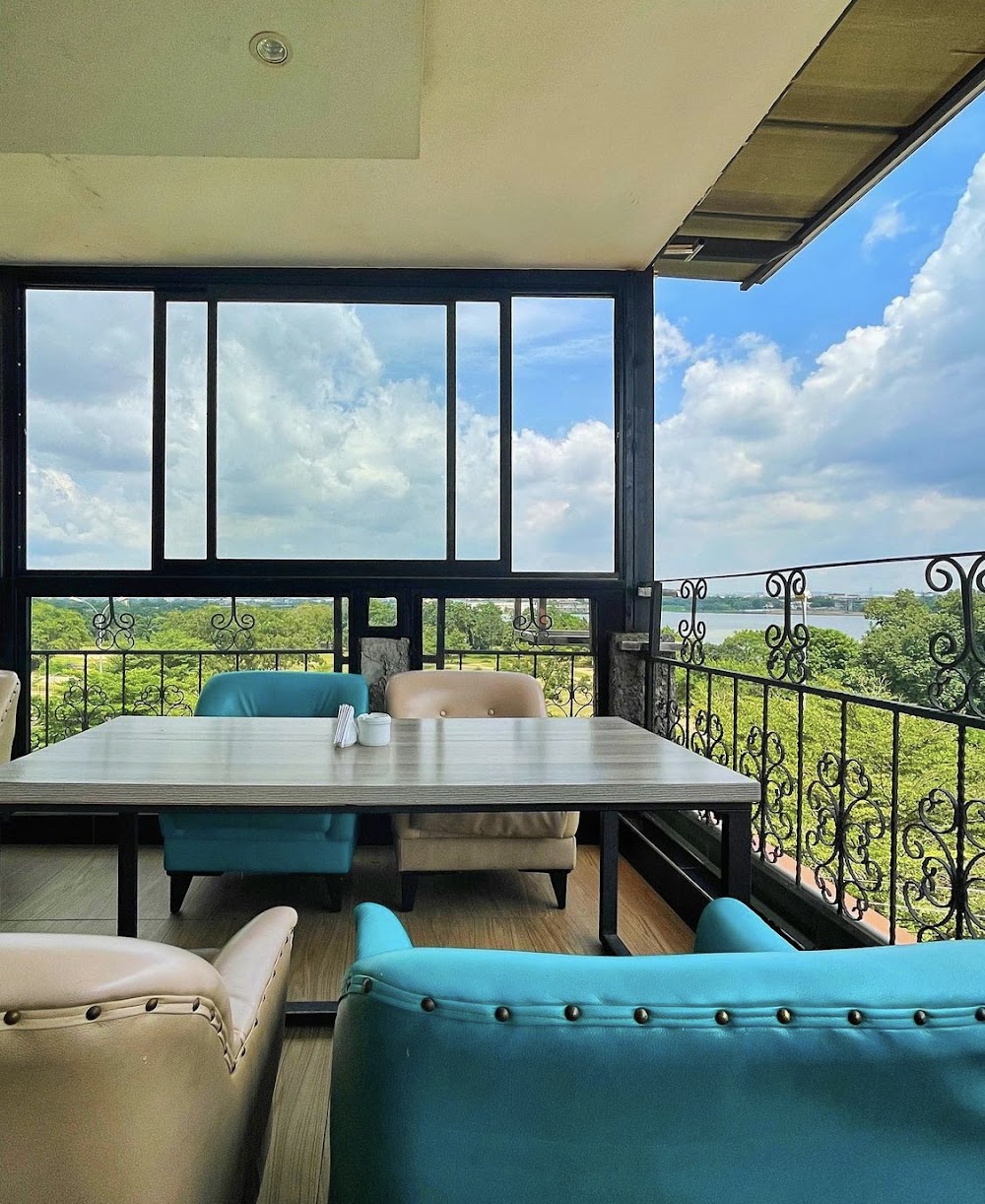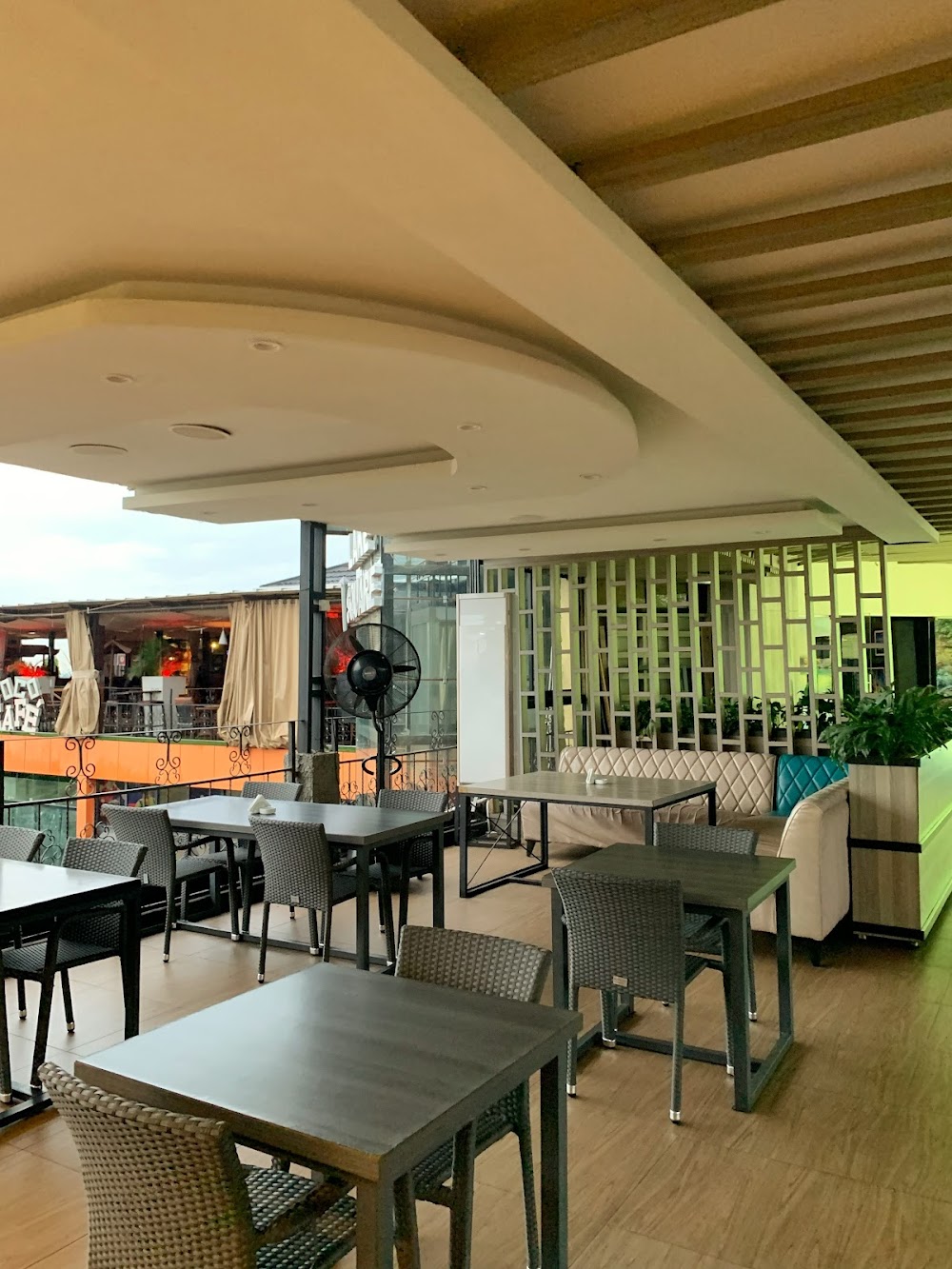 6. Aldo's
For those in Abuja seeking an unforgettable dining experience paired with Instagram-worthy aesthetics, look no further than Aldo's Restaurant. From the moment you step inside, you'll be greeted by an ambiance of tasteful decor and opulent luxury that's bound to leave a lasting impression. With its modern, chic interior complemented by African-inspired design elements, the restaurant strikes a harmonious balance between the contemporary and the culturally rich. The outdoor seating area at Aldo's is equally enchanting, enveloped in lush greenery and adorned with comfortable seating arrangements, providing a serene backdrop for capturing those picture-perfect Instagram moments. Aldo's Restaurant takes pride in its international cuisine, skillfully crafted with fresh, locally sourced ingredients. Each dish is not only a culinary delight but also a visual masterpiece, meticulously plated to perfection, promising a feast for both the taste buds and your Instagram feed. Whether you're planning a romantic date or a lively group outing, Aldo's Restaurant in Abuja is a must-visit destination for those in pursuit of exceptional dining and unforgettable photographic memories.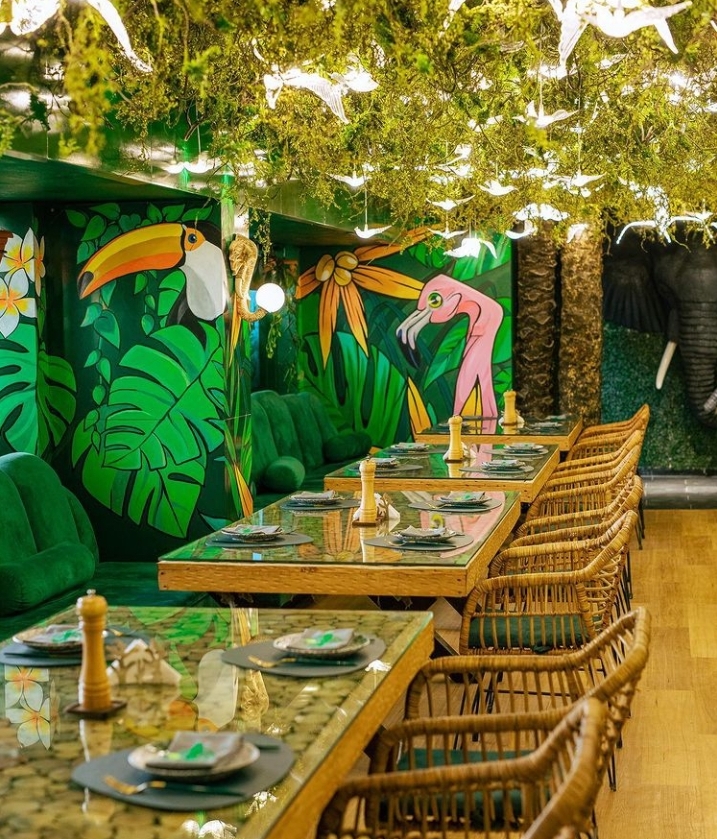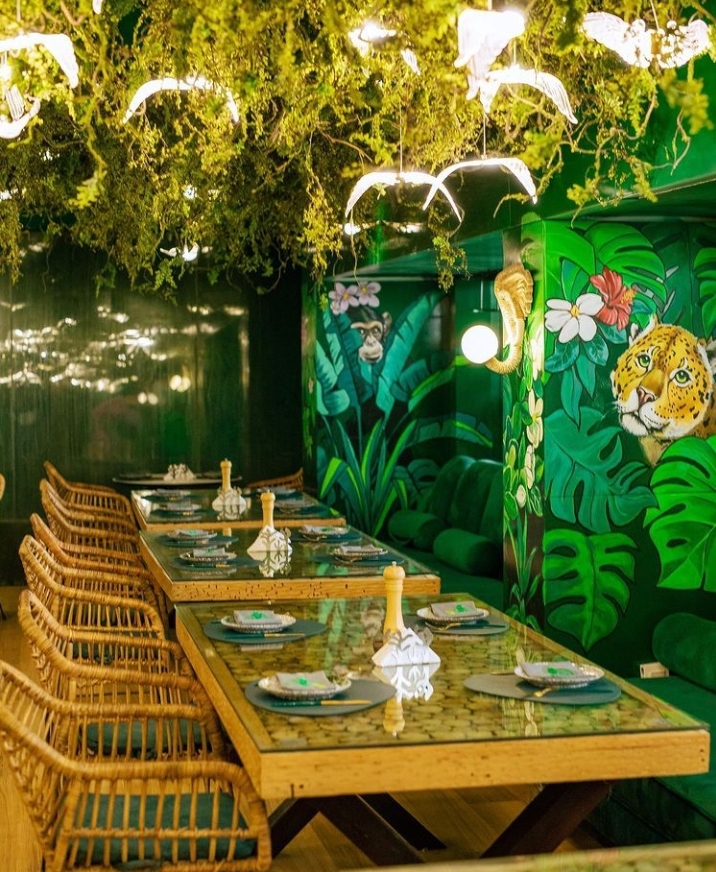 7. Amazonia Restaurant
Located at the heart of Abuja, Amazonia Restaurant stands as an enchanting dining spot, seamlessly blending captivating aesthetics with an enticing global menu. Drawing inspiration from the rich Amazon rainforest, this restaurant promises an immersive experience from the moment you step through its doors. As you enter, you'll be greeted by captivating murals that vividly depict the wonders of the Amazon wilderness, instantly transporting you to this exotic world. The interior decor boasts a vibrant and tasteful design, creating a lively and inviting atmosphere. For those in search of the perfect Instagram-worthy shot, the restaurant's outdoor seating area offers an idyllic setting, featuring lush greenery and comfortable seating, providing an ideal backdrop for your photos. Be it a romantic evening or a lively gathering with friends, Amazonia Restaurant caters to a variety of occasions. The diverse menu showcases culinary delights from around the globe, crafted using the freshest and most flavorful ingredients. From Brazilian churrasco to Peruvian ceviche, there's something to satisfy every palate. Amazonia Restaurant in Abuja isn't just a dining experience; it's a culinary adventure worthy of your Instagram feed. Immerse yourself in the stunning decor and savor the exquisite cuisine for an unforgettable dining experience that is sure to leave a lasting impression.
Conclusion
In a city brimming with culinary diversity, the Federal Capital Territory of Abuja holds a special place for those seeking both delectable flavors and captivating aesthetics. Our journey through the 7 most Instagram-worthy restaurants in FCT has unveiled a world where each dish is a work of art, and every corner tells a story. From chic cafes to elegant fine-dining establishments, these venues have not only delighted our palates but have also been a visual feast for our senses. As you embark on your own exploration of Abuja's gastronomic treasures, remember that these restaurants offer more than just a meal; they provide an opportunity to indulge in a sensory experience worth sharing with the world. So, pick your favorite, gather your friends, and get ready to embark on a culinary and visual adventure that will leave you inspired and craving for more. Abuja's Instagram-worthy restaurants are waiting to be discovered, one mouthwatering moment at a time.