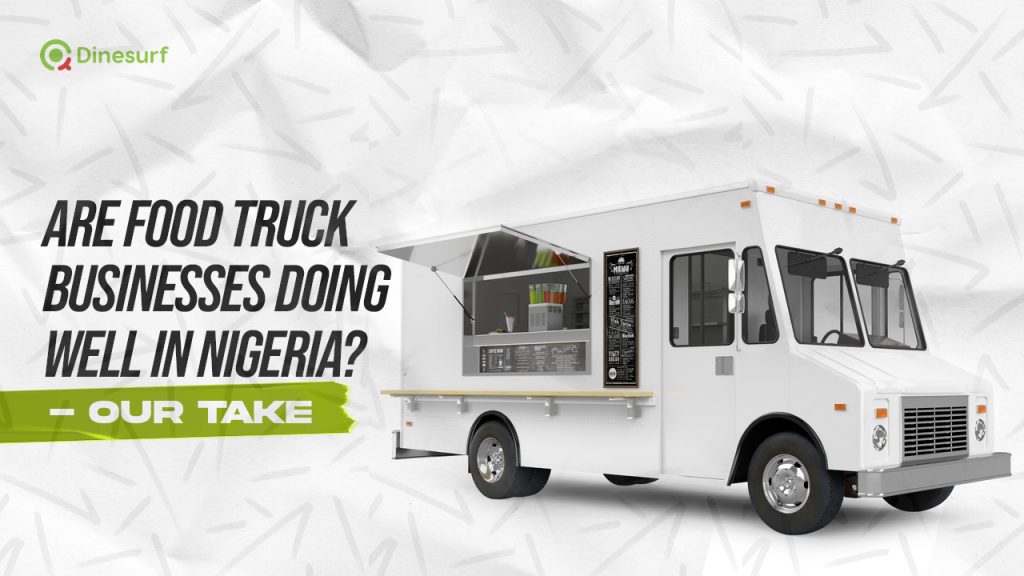 Food trucks have been growing in popularity all over the world, and it's no different in Nigeria. While they still may not be as common as traditional restaurants, there are a number of food truck businesses that are doing well. So, what makes food trucks so popular? And what do you need to know if you're thinking of starting one yourself? Keep reading to find out!
What are food trucks?
Food trucks are essentially mobile restaurants, serving up fresh and delicious food from a designated location. Customers can order and pay for their food at the truck, and then enjoy their meal on the go. Food trucks are a great option for busy people who don't have time to sit down for a traditional meal, or for those who simply prefer to eat outdoors.
Why are they popular?
There are a few reasons why food trucks have become so popular in recent years:
– First of all, they offer a unique dining experience that you can't get at a traditional restaurant. Customers love being able to interact with the chef and see their food being prepared right in front of them.
– Another reason for their popularity is the fact that food trucks are often much cheaper than traditional restaurants. Since they don't have the overhead costs of a brick-and-mortar establishment, they can pass those savings on to their customers in the form of lower prices.
– One other reason for the popularity of food trucks is the quality of the food. When you buy food from a truck, you know that it's fresh and made with quality ingredients. You also have the assurance that the chef is passionate about what they're doing – after all, they've chosen to pursue this type of business!
– Finally, food trucks are convenient. They can be set up anywhere there's foot traffic, so you can always find one when you're feeling hungry. And since they're mobile, they can change locations if business is slow in one spot.
What do you need to start a food truck business?
– If you're thinking of starting this business, there are a few things you'll need to take into account. First of all, you'll need to have a great business plan. This will help you to map out your costs, your revenue streams, and your marketing strategy.
– You'll also need to have a strong culinary background. This doesn't necessarily mean that you need to be a trained chef, but you should at least have a passion for food and cooking. After all, your customers will be trusting you with their meals!
– You'll also need to make sure that you have the right vehicle for your business. Food trucks come in all shapes and sizes, so it's important to choose one that's fit for purpose. You'll need to think about things like the size of your kitchen, the type of food you'll be serving, and how many people you'll be catering for.
– Finally, you'll need to get the right licenses and permits in place before you can start trading. Depending on where you are in Nigeria, there may be different requirements – so it's important to do your research before you start.
Are food truck businesses doing well in Nigeria?
Overall, food truck businesses are doing quite well in Nigeria (an example). While they're not as common as traditional restaurants, there is a growing demand for this type of dining experience. If you're thinking of starting your own food truck business, make sure to do your research and put together a solid business plan. With the right preparation, you can be successful in this growing industry!
For more reference, read here: https://www.icsid.org/uncategorized/how-to-start-a-food-truck-business-in-nigeria/
Over here, at Dinesurf we are committed to giving you the best when it comes to dining.
YOU MAY LIKE THIS