As the sun begins its gradual descent, casting a warm, golden hue across the horizon, there's an enchanting moment that awaits, an experience that elevates your dining to a whole new level. Imagine savoring a sumptuous meal, each bite a celebration, all while witnessing a breathtaking sunset unfold before your eyes. In search of such moments, we've curated a list of the best five restaurants that offer not only delectable cuisine but also a front-row seat to nature's nightly masterpiece. These dining destinations promise a spectacular dinner with a beautiful sunset view, creating memories that linger long after the twilight fades.
5 Restaurants with a Beautiful Sunset View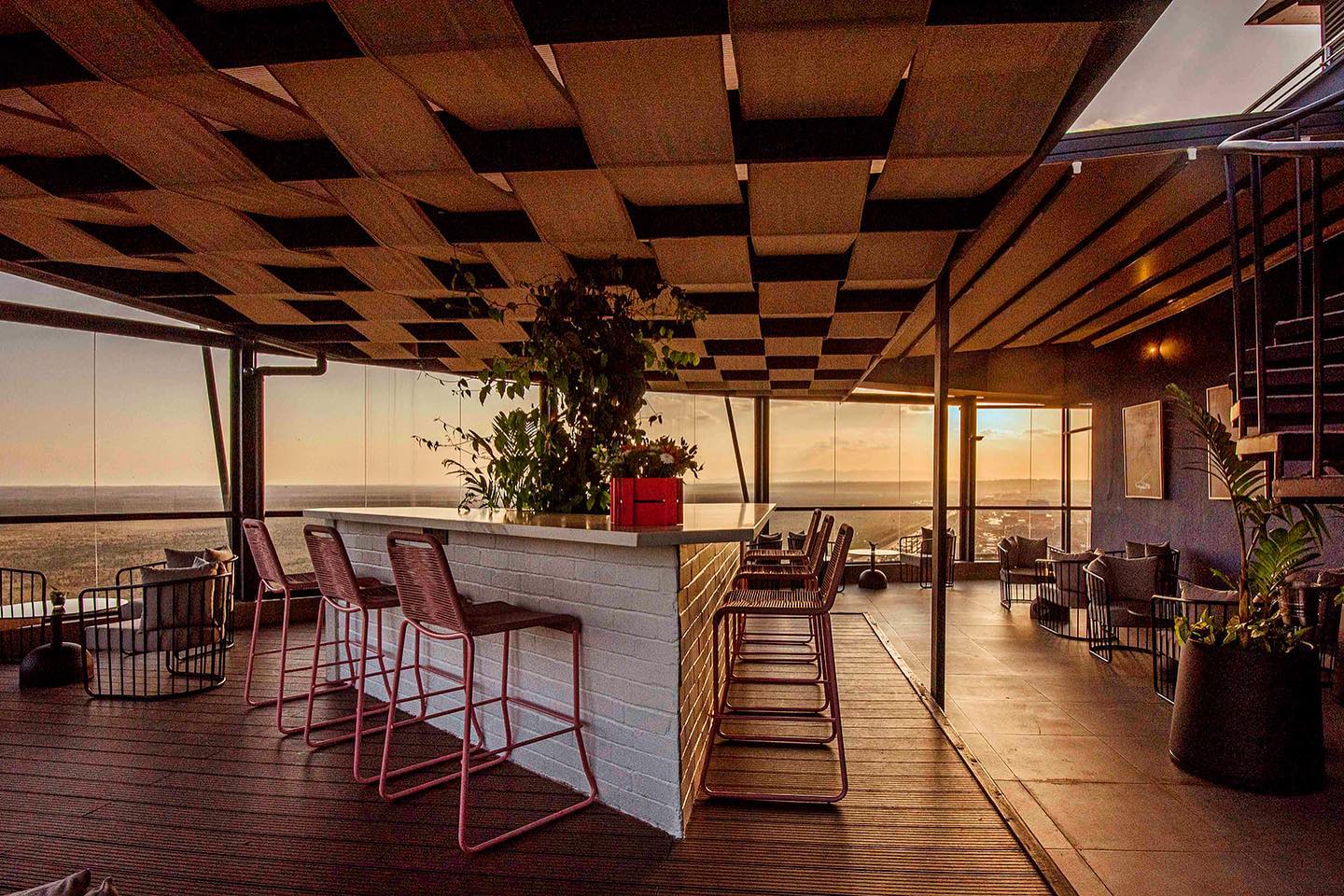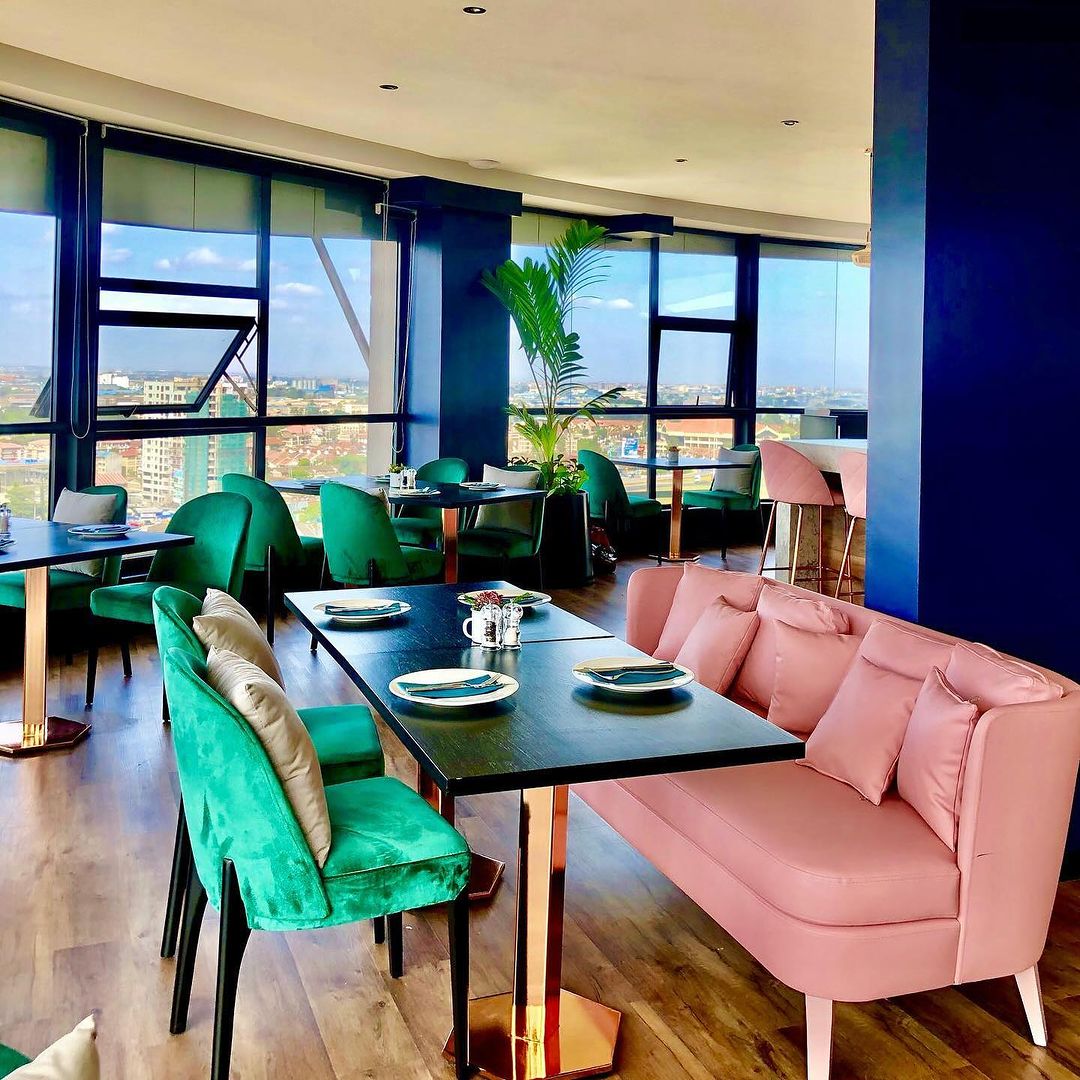 1. Fifteen Rooftop
Step into the world of Fifteen Rooftop, an intimate sanctuary nestled above the vibrant pulse of Nairobi. Here, a captivating panoramic vista unfolds before you, offering breathtaking views of the cityscape and the serene expanse of Nairobi National Park. But it's not just the scenery that beckons; it's the promise of a culinary journey that makes every visit a cherished memory. Begin your evening with a signature cocktail expertly crafted by our friendly and knowledgeable bartenders, whose recommendations align perfectly with your taste. As the sun descends over the city, its brilliance reflected in your glass, move to the main dining area. Here, an array of delicacies awaits, each dish prepared to perfection. The menu is a harmonious fusion of flavors, featuring delights like Feta & Coriander Samosa, Chicken Confit, and Buttermilk Chicken to cater to diverse palates. The prices are not only competitive but approachable, ensuring that every visit is a memorable experience. Thursdays bring an extra touch of magic with live jazz performances, creating the perfect ambiance for a romantic date night under the city lights. For those seeking a venue to host a private event, Fifteen Rooftop offers an affordable yet unforgettable option. Your guests will be delighted by the sweeping views and delectable fare. In every sense, Fifteen Rooftop beckons you to savor the beauty of Nairobi from a perspective that's as high as your expectations.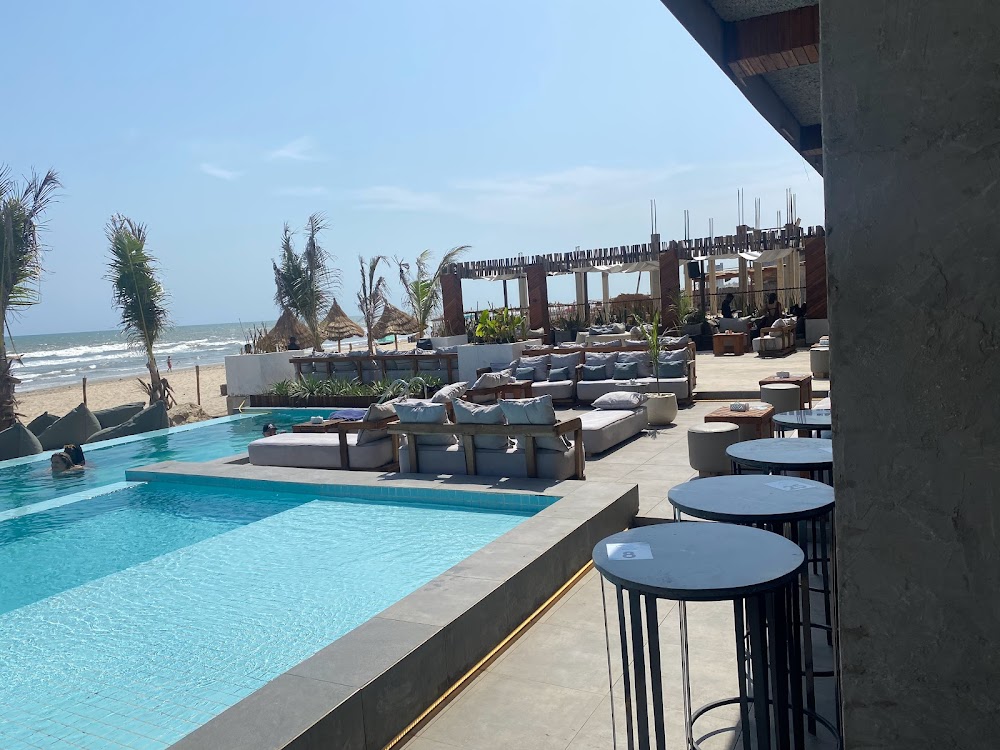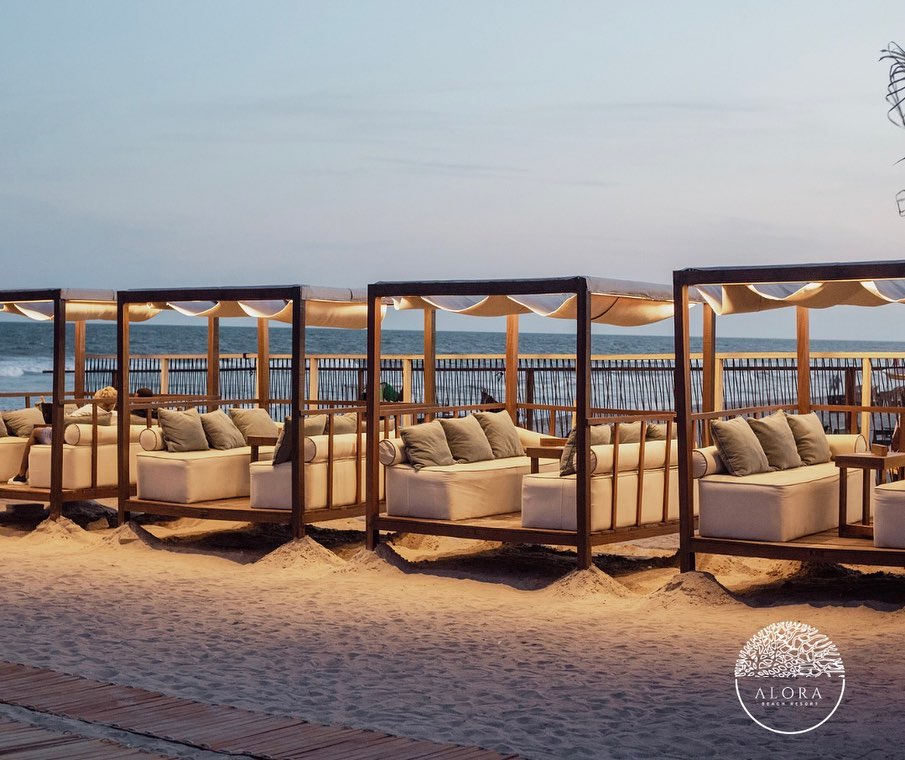 2. Alora Beach Resort
Alora Beach Resort emerges as a premier dining destination in Accra, promising an unparalleled and truly memorable culinary voyage. Nestled along the captivating coastline, this restaurant boasts a breathtaking panorama of the ocean and a tranquil atmosphere that beckons you to unwind. Meandering pathways invite you to leisurely seaside strolls, while the beach itself stands as a mesmerizing sight to behold. The service at Alora Beach Resort is nothing short of excellent, with a team of affable and attentive staff dedicated to ensuring that your visit is enjoyable and stress-free. The menu at Alora Beach Resort is a showcase of seafood expertise, offering a wide array of specialties that will delight any seafood enthusiast. Be sure to indulge in their delectable seafood platter or sample the irresistible deep-fried snacks that serve as the perfect prelude to the enchanting sunset. The ambiance of Alora Beach Resort is not just special; it's genuinely magical, casting a soothing and inviting spell on all who visit. The managers are gracious hosts, welcoming and accommodating, and the quality of the food is of the utmost standard. At Alora Beach Resort, you can relish a breathtaking sunset or take a leisurely promenade along the pathways, all while basking in the warm hospitality the resort is renowned for. Safety and security are paramount, with a dedicated team on hand to ensure that every guest enjoys a secure and worry-free experience. For a dining experience that is truly unique and unforgettable, Alora Beach Resort is the unrivaled choice.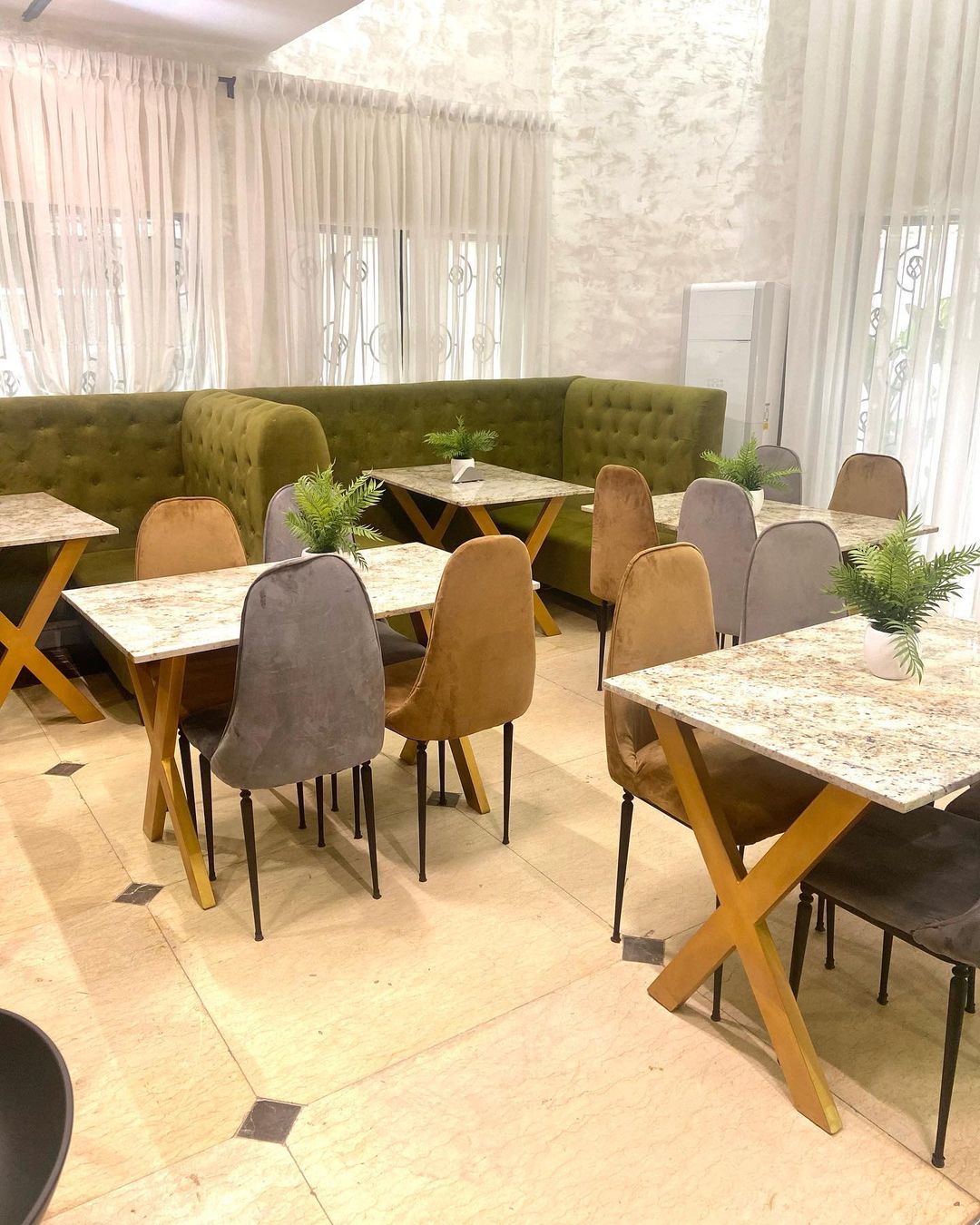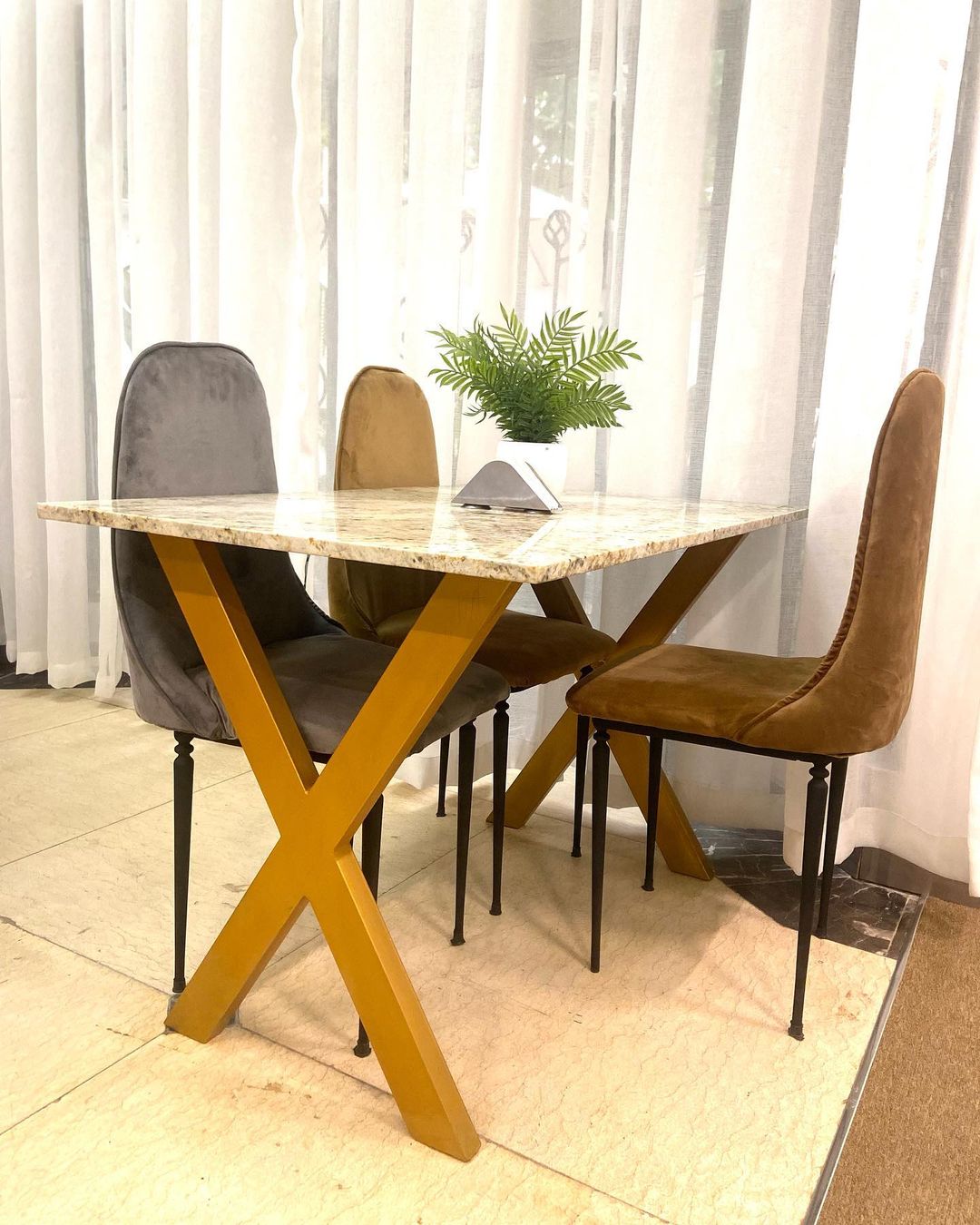 3. Limewood Villa Restaurant
Welcome to Limewood Villa, a refined dining destination situated in the heart of Lekki Phase 1, Lagos. Our establishment is a culinary gem, offering an array of delectable dishes spanning Asian, Nigerian, American, Mediterranean, and Indian cuisines, all thoughtfully crafted to tantalize your taste buds and ignite your culinary senses. From the moment you step into Limewood Villa, you'll be immersed in a world of impeccable decor, setting the stage for an unforgettable dining experience. The indoor restaurant exudes a cozy and welcoming ambiance, with soft, flattering lighting and plush seating that ensures your utmost comfort as you indulge in fine dining with your loved ones. For those yearning to elevate their dining experience to new heights, the rooftop bar awaits, boasting a panoramic view of the enchanting Lagos skyline. Here, you can savor your favorite cocktail or explore the carefully curated selection of wines, craft beers, and spirits, all while basking in the glow of the stunning sunset. Whether it's a romantic dinner for two or a night out with friends, the rooftop bar offers the ideal setting, and they also gladly accept reservations for your ultimate convenience. Their devoted staff, coupled with a discerning menu, is the promise that you will depart from Limewood Villa with nothing but cherished memories. They extend their gratitude to you for choosing Limewood Villa, and eagerly anticipate the privilege of serving you, ensuring that your visit is nothing short of remarkable.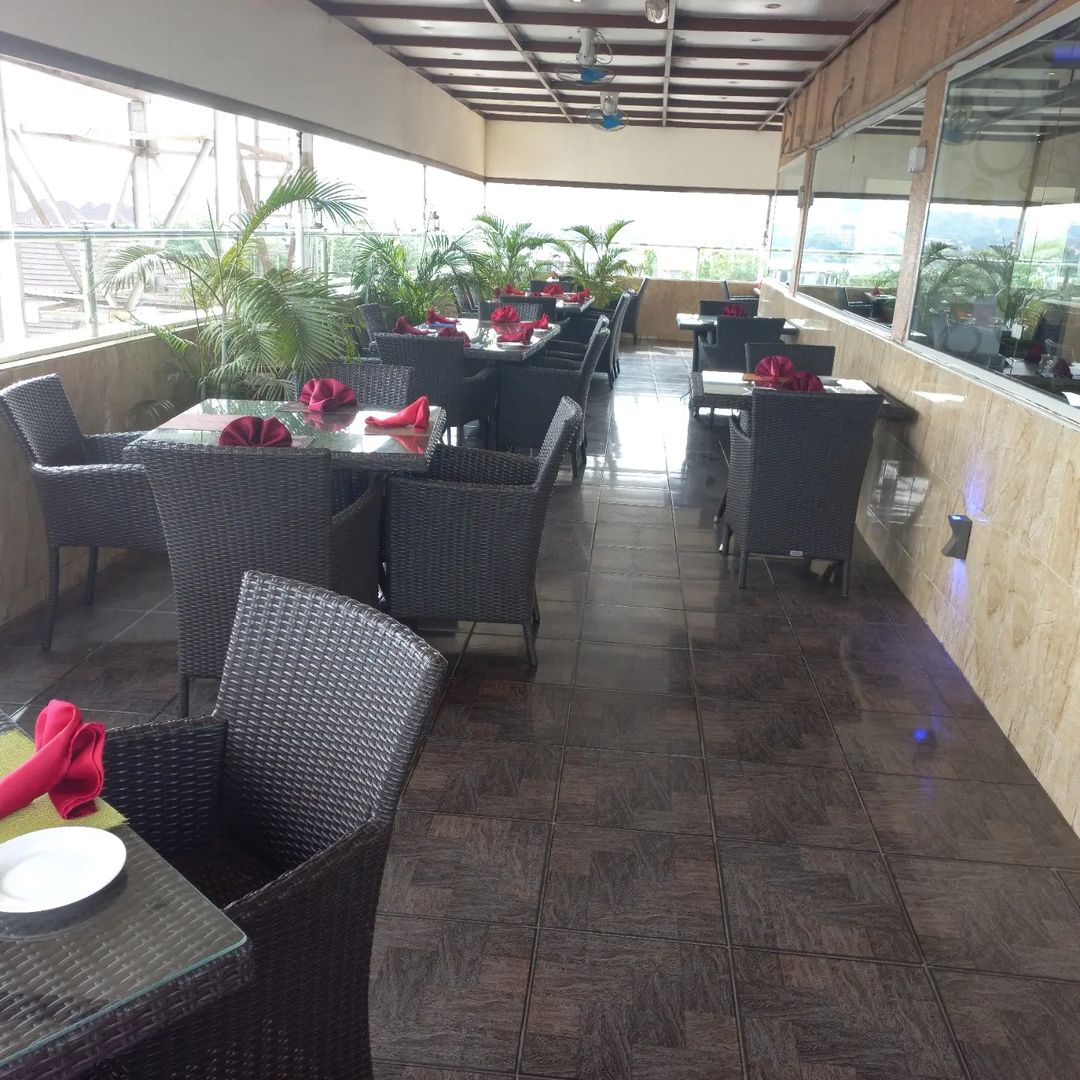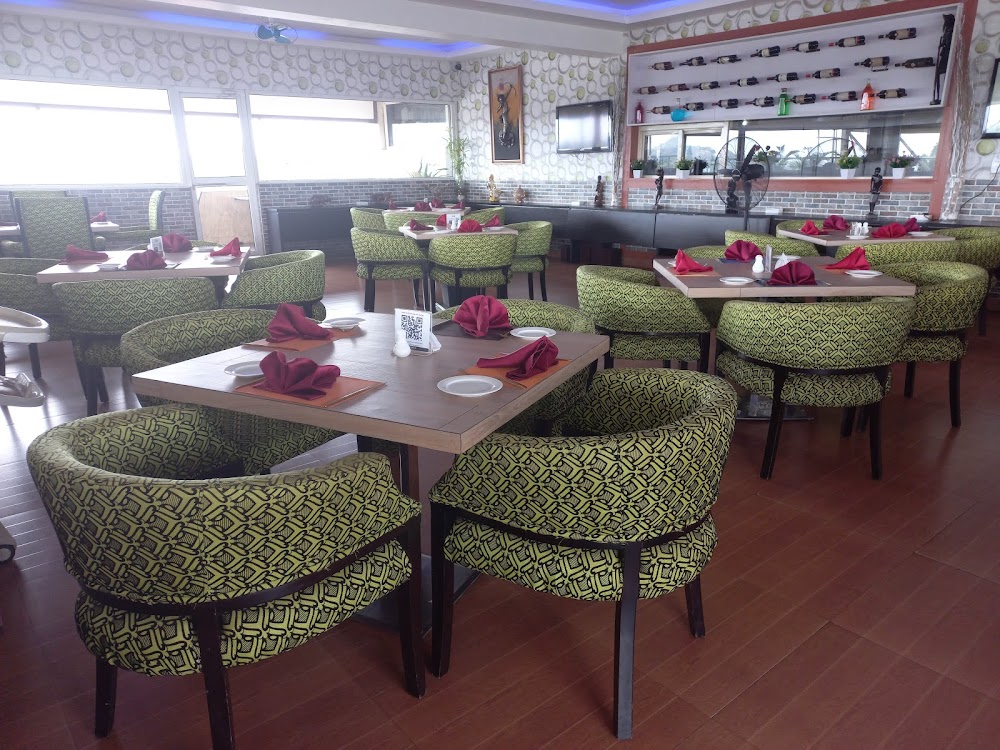 4. Serendib Restaurant and Bar
Serendib Restaurant And Bar is a dining experience that defies convention, leaving an indelible mark on your memory. Nestled in the heart of Abuja, this culinary haven serves a captivating array of delectable dishes hailing from both South and North India, along with a tantalizing selection of other Asian cuisines. As you step into Serendib, a serene and welcoming atmosphere embraces you, setting the stage for a truly enchanting dining experience. The restaurant's strategic location ensures effortless access, making it a convenient choice for locals and visitors alike. Whether you prefer the cozy indoors or the refreshing outdoors, Serendib offers both options, with the outdoor seating area providing a sweeping view of the mesmerizing sunset. The restaurant's friendly and attentive waitstaff add an extra layer of warmth to your visit, ensuring that your dining experience is nothing short of perfect. The food, prepared with care and precision, is not only fresh but also exceptionally delicious. What's more, the prices are kept reasonable, making Serendib accessible to a wide range of diners. For those seeking a culinary adventure on a Sunday, Serendib Restaurant And Bar presents an enticing lunch buffet. It's a splendid spread that includes an array of delectable dishes such as chicken noodle soup, vegetable samosas, chicken biryani, mashed potatoes, beef stew, steamed vegetables, chicken koththu roti, hot & spicy chicken, Mongolian beef noodles, and a delightful assortment of desserts like cheesecake, chocolate gateaux, custard, yoghurt, jelly, and rainbow cake. Every dish is crafted with the freshest ingredients, and you can even witness the artistry as your meal is expertly prepared. For special occasions and gatherings, Serendib Restaurant And Bar offers a diverse range of beverages, catering to both the alcoholic and non-alcoholic preferences of its guests. The inviting atmosphere sets the perfect backdrop for creating lasting memories with your loved ones. With its diverse menu and prices designed to suit all budgets, Serendib Restaurant And Bar is the quintessential destination to enjoy a meal with family and friends. It's a place where culinary delights meet exceptional service, making each visit a culinary journey to remember.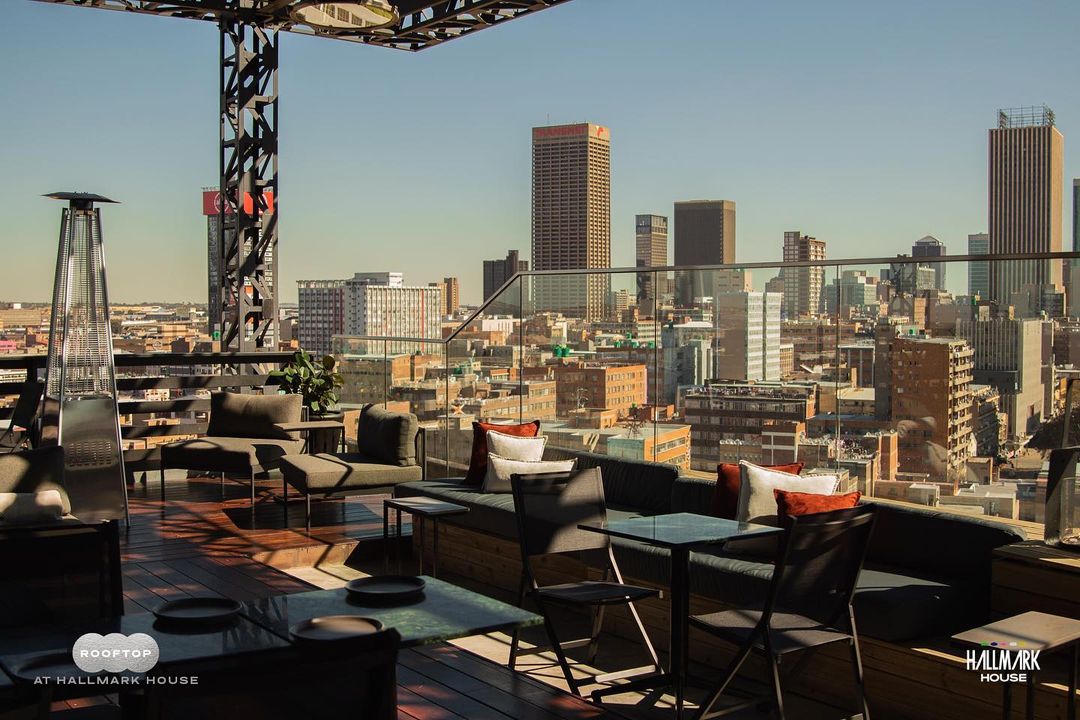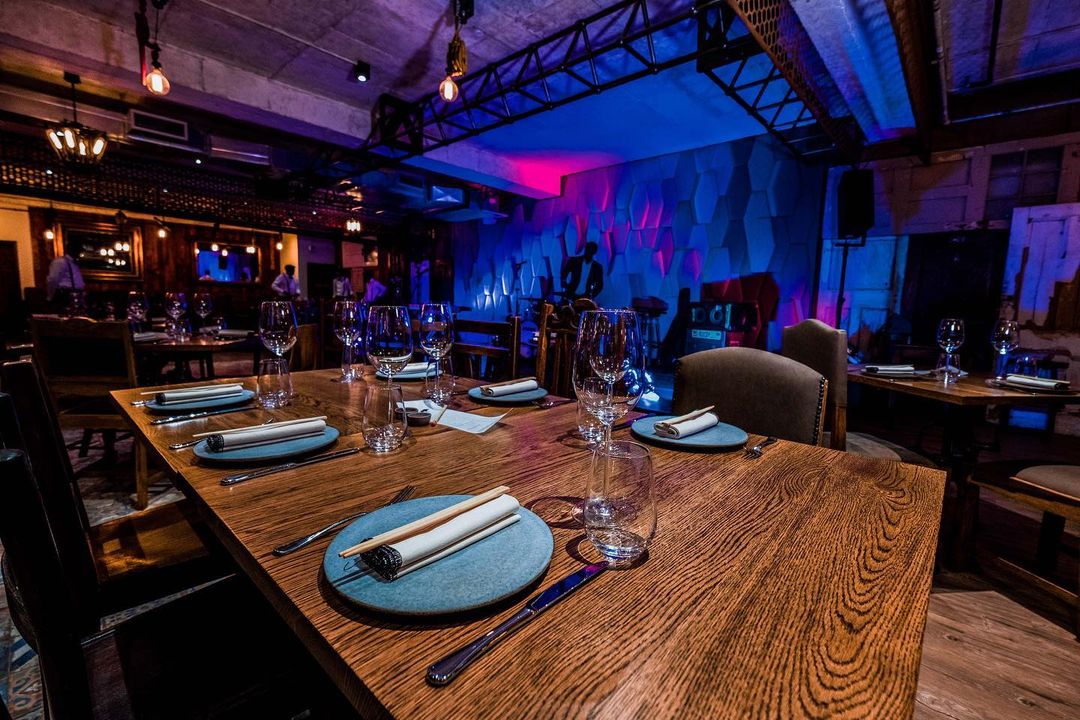 5. The Marabi Club
The Marabi Club stands as Johannesburg's foremost destination for an unforgettable evening filled with exquisite cuisine, live melodies, and dancing that will move your soul. Located in the vibrant heart of the city, this restaurant offers an atmosphere that's both relaxed and infused with the jazzy rhythm of life, all underscored by top-notch service that ensures your every need is met. The menu at The Marabi Club is a treasure trove of flavors, featuring a diverse selection of African-inspired dishes that will delight your palate. Particular favorites among our patrons are the signature fish tacos and chicken sliders, each dish crafted with precision and served in portions that hit the sweet spot. And as for our drinks, they are nothing short of amazing, promising a sip-by-sip journey of pure delight. But the true pinnacle of The Marabi Club experience is our live music. The soul-stirring performances, starting around 9pm, are an exquisite blend of modern hits and golden oldies, all delivered by our talented singer. You'll find it impossible to resist the call of the music, and you're welcome to join in the dance or mark your special occasions with a performance that's equally special. To begin your evening on a high note, head up to our rooftop bar, where the views of Johannesburg at sunset are nothing short of breathtaking. Worried about parking? Fret not, for there's a secure parking area nearby, easily accessible with the guidance of your trusty GPS. For an evening that etches unforgettable memories, make your way to The Marabi Club. Here, you'll savor the finest in African-inspired cuisine, bask in top-notch service, and relish an ambiance that effortlessly weaves live music and dancing into the fabric of your night out.
Conclusion
In the world of dining, where flavors intertwine with atmospheres, these six restaurants have carved out a special place, offering more than just a meal. Each of them provides a canvas on which the setting sun paints breathtaking masterpieces in the sky, turning dinner into an unforgettable experience. From coastal vistas to urban skylines, these restaurants have shown that a beautiful sunset view can be the most enchanting companion to a delicious meal. Whether you seek a romantic evening or a place to unwind with friends and family, these dining destinations make every sunset a toast to nature's splendor. In concluding our journey through these culinary havens, we invite you to explore, indulge, and savor the magic of dining with a view that only the best sunset restaurants can provide. As the sun dips below the horizon, it leaves behind a promise: that the memories forged in these special places will last a lifetime, each visit an ode to the beauty of twilight and the joy of sharing a meal in its exquisite company.
Raise your glass to the finest sunsets, sumptuous bites, and beautiful views, because dining with a beautiful sunset view is the ultimate recipe for 'sun-derful' memories!
ALSO READ: