In the bustling metropolis of Lagos, where the vibrant rhythms of life never miss a beat, there's a craft beer revolution quietly fermenting. Lagosians are no strangers to indulging in rich flavors and celebrating their cultural diversity, and the craft beer scene has embraced this ethos with open arms. From hoppy IPAs to robust stouts and experimental brews that tantalize the taste buds, Lagos now boasts an exciting array of brewpubs and microbreweries that are redefining the city's drinking culture. Join us as we embark on a frothy journey through the city to uncover the best eight brewpubs and microbreweries in Lagos, where beer lovers can sip, savor, and raise a glass to the city's growing craft beer renaissance. Whether you're a seasoned connoisseur or a curious newcomer, these establishments offer something for everyone, promising a taste of Lagos like you've never experienced before. Cheers to the craft beer movement that's taking Lagos by storm!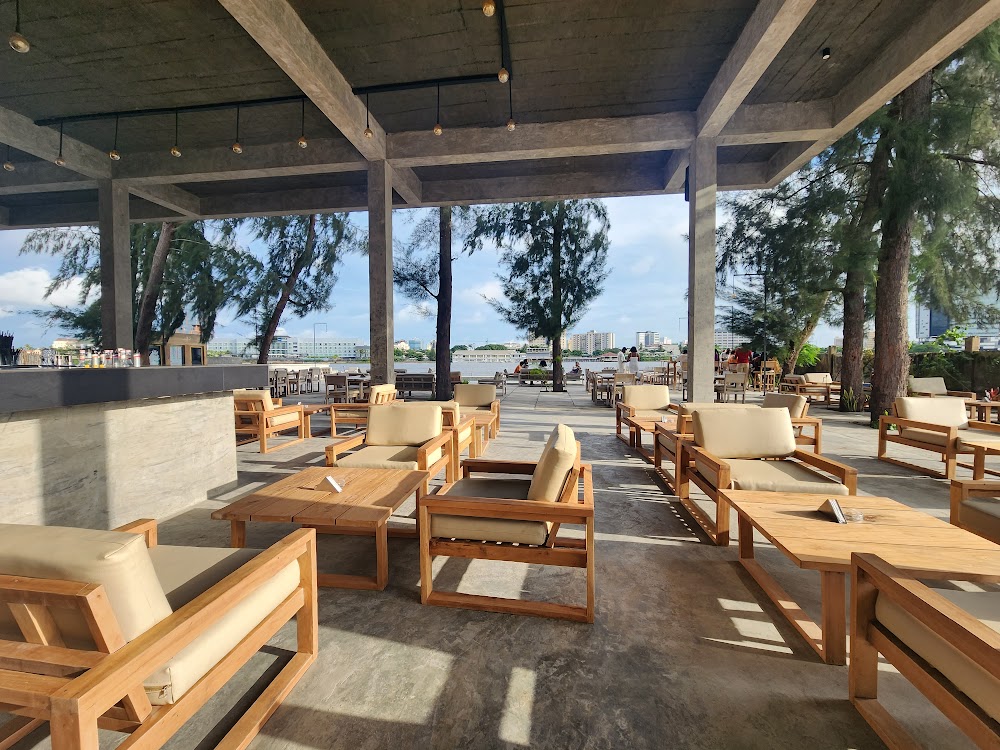 1. Mako Lagos
Mako Lagos stands proudly as a waterfront restaurant in Lagos, Nigeria, offering an exceptional and unforgettable dining experience, with an emphasis on craft beer. Nestled along the waterfront, this establishment provides guests with breathtaking views of the harbor, allowing them to bask in the city's beauty while indulging in delicious cocktails and savoring mouthwatering pizzas. At Mako Lagos, the commitment to freshness and flavor is unwavering. Every dish is a testament to culinary excellence, and the cocktails are meticulously crafted using only the finest, top-quality ingredients. But what sets Mako apart is its remarkable selection of artisanal beers, curated to delight even the most discerning beer enthusiasts. From crisp lagers to bold ales, there's a brew for every palate. This restaurant doesn't stop at great food and beer; it offers a complete sensory experience. The atmosphere is consistently electric and teeming with life, thanks to the resident DJ who spins a diverse range of tunes, from soulful house beats to infectious hip-hop rhythms. The outdoor seating area, with its refreshing breezes, provides the ideal setting for relaxation and unwinding. So whether you're seeking a romantic evening with your significant other or a vibrant night out with friends, Mako Lagos beckons as the ultimate destination. Come for the view, stay for the flavors, and raise a glass to the beer that sets this waterfront gem apart from the rest.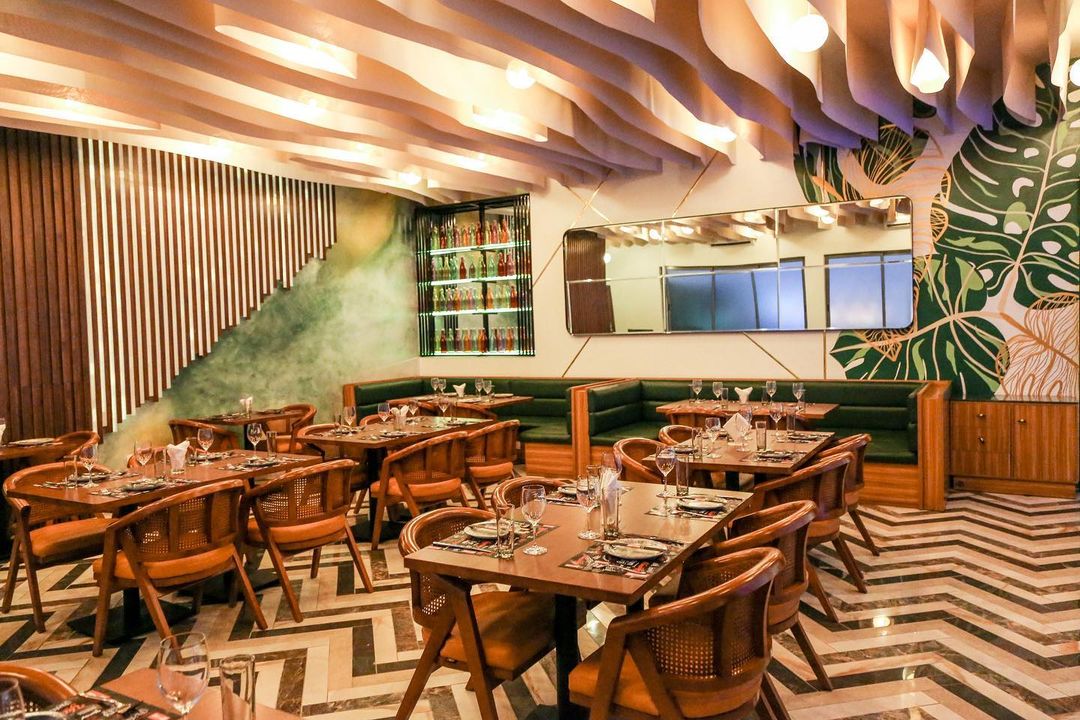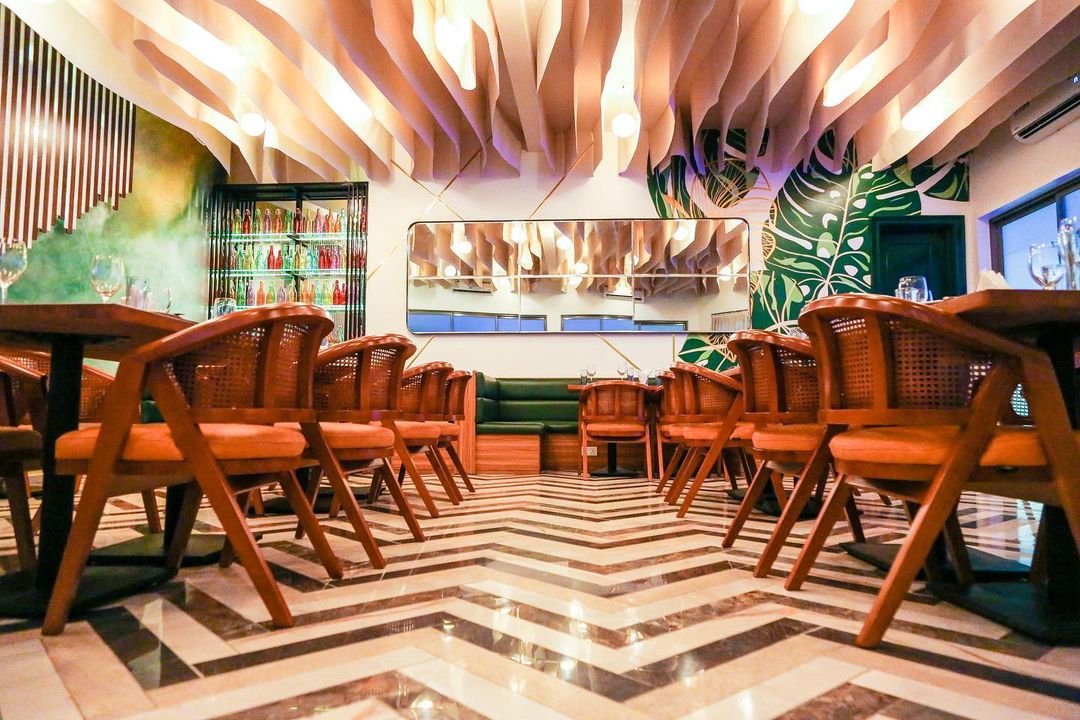 2. Mazimi Restaurant
Mazimi Restaurant stands as an exceptional and distinctive culinary gem nestled in the vibrant heart of Lagos. Tucked within The Library, this intimate yet stylish restaurant offers a contemporary ambiance infused with a touch of sophistication. What truly sets Mazimi apart is its extraordinary devotion to beer, making it a haven for beer enthusiasts. The menu is meticulously curated to offer a symphony of incredible flavors, with a spotlight on the star of the show: rice dishes. Each item on the menu is a carefully calculated masterpiece, both in taste and presentation. Every mouthful promises to be a tantalizing journey for your taste buds. But let's not forget the libations! Mazimi boasts an impressive selection of beers that will delight even the most discerning of beer aficionados. From crisp lagers to rich stouts, the beer menu here is a testament to the craft of brewing. Of course, the offerings extend beyond beer to include an extensive variety of wines and specialty cocktails that are nothing short of exceptional. In addition to the delectable fare and impressive beverage selection, the service at Mazimi Restaurant is nothing less than first-class. The staff is dedicated to ensuring your dining experience is flawless, making every visit a memorable one. When seeking an unforgettable dining experience that revolves around the art of beer, Mazimi Restaurant is unquestionably the premier destination in the heart of Lagos.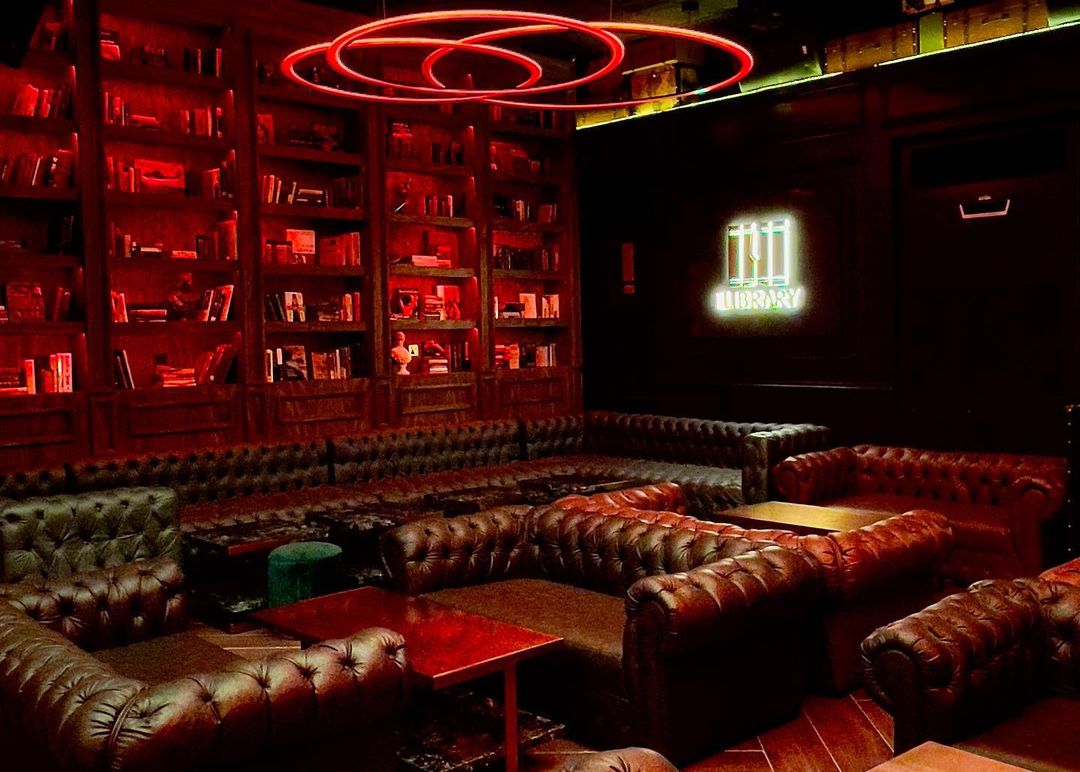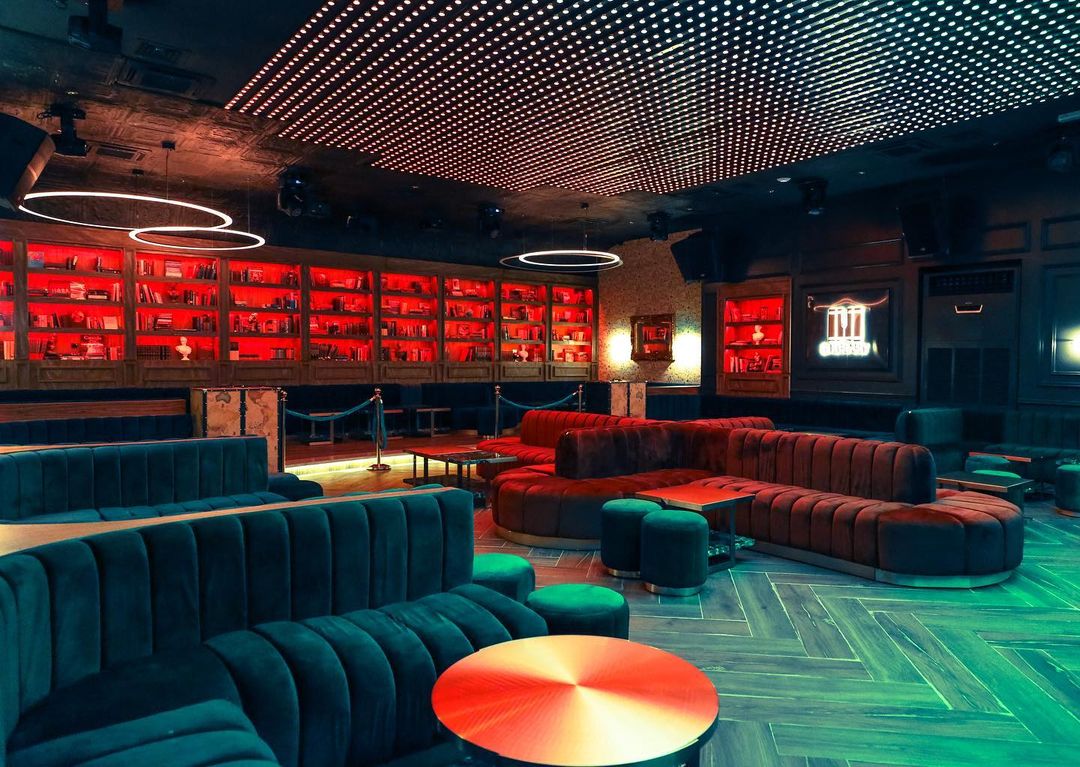 3. The Library
Nestled in the heart of Lagos, The Library is not your typical night club. It's a haven of comfort and conviviality, where you can savor delectable comfort cuisine while basking in a cozy ambiance that feels like home. What sets The Library apart? Well, it's their exceptional collection of craft beers that truly steals the spotlight. As you step inside, you'll instantly sense the casual and inviting atmosphere that defines The Library. The restaurant exudes warmth and hospitality, offering ample seating to ensure everyone finds their perfect nook. Yet, what truly sets this establishment apart is its outstanding array of craft beers, alongside an impressive selection of wines and cocktails. For those in search of an oasis in Lagos where they can unwind, savor mouthwatering comfort food, and relish the joys of craft beer, The Library is an absolute gem. Here, amidst the cozy ambiance and with the camaraderie of friendly staff, you'll discover that The Library is the ultimate sanctuary to escape the hustle and bustle and embrace the pleasures of life, especially when it comes to their exceptional beer offerings. Cheers to finding your refuge at The Library!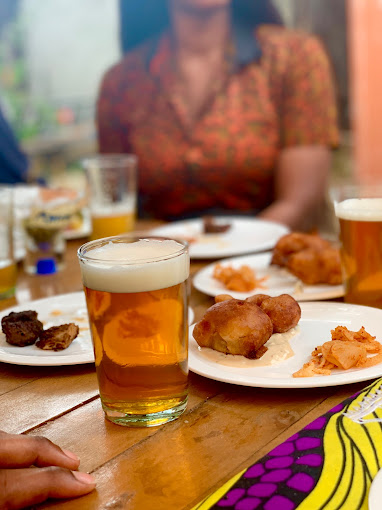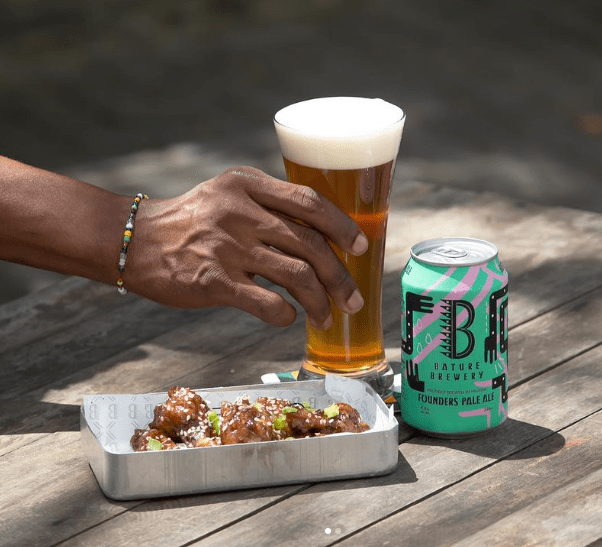 4. Bature Brewery
Introducing Bature Brewery, the trailblazing cornerstone of West Africa's burgeoning craft beer revolution! Born out of a shared disdain for the monotony of mass-produced beverages, the driving force behind Bature Brewery was a quest to produce artisanal brews brimming with the distinct characteristics of local flavors. Nestled strategically within the bustling heart of Lagos, this locale transcends the traditional boundaries of a brewery. It serves as an immersive haven thoughtfully designed for aficionados of the brewing craft. Here, one can partake in a captivating journey into the universe of craft beer, where live musical symphonies harmonize with enlightening beer tasting sessions, culinary pairings, and in-depth brewery tours. Embark with enthusiasm on a voyage of discovery through Bature Brewery's gates. Guided tours provide an intimate encounter with the intricate craftsmanship underpinning each batch of the remarkable brews. As you savor the nuances of the meticulously crafted beer, let the melodious rhythms of live music transport your senses to a realm where each note mirrors the uniqueness of the brews we champion. However, their commitment to elevating your beer adventure extends far beyond. Immerse yourself in the artistry of beer tasting sessions, each a revelation of the diverse dimensions nestled within our brews. Enhance your culinary journey by indulging in specially curated cuisine, meticulously designed to accentuate the distinctive characteristics of our craft beers. For the inquisitive, the brewery tours provide an exclusive pass to the inner workings of craft beer, unveiling the mysteries that give rise to these creations. At Bature Brewery, immerse yourself in a world where every sip embodies local authenticity, craftsmanship, and an unwavering dedication to the spirit of extraordinary beer.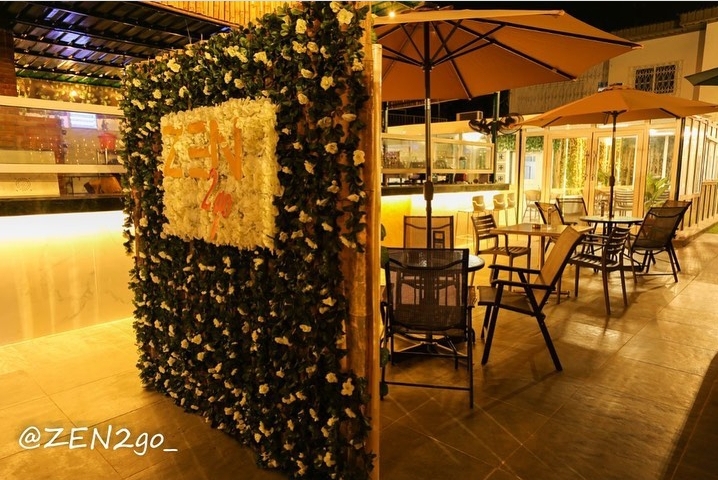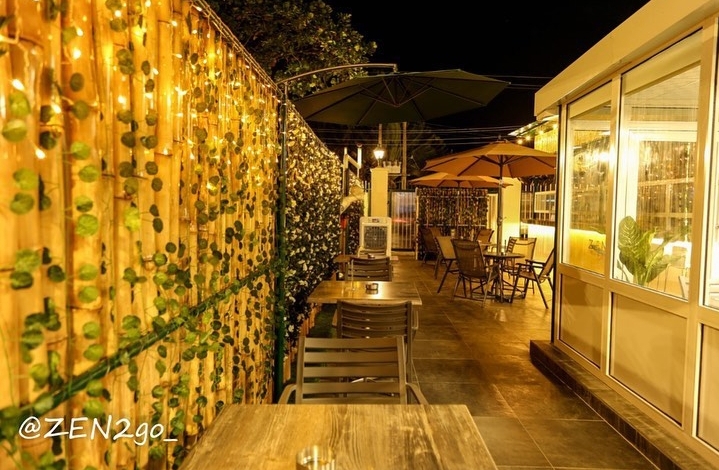 5. Zen 2go
Zen 2go stands as a contemporary culinary haven nestled in the heart of bustling Lagos. This modern restaurant not only boasts an inviting ambiance but also offers an exceptional array of craft beers that elevate it to a league of its own. As you step into Zen 2go, you'll immediately sense its distinctive fusion of contemporary decor and a relaxed atmosphere. It's a place where casual dining transforms into an enjoyable and memorable experience. Yet, it's the beer selection that truly sets Zen 2go apart. Crafted with care and precision, their beer menu showcases a delightful spectrum of local and international brews that will leave beer enthusiasts enthralled. From hoppy IPAs to rich stouts and everything in between, Zen 2go's beer selection is a celebration of the art of brewing. However, beer isn't the only star at Zen 2go. The menu here is as diverse and exciting as it gets. Offering both continental and bistro cuisine, it ensures that every palate finds its perfect match. Start your culinary journey with a selection of tantalizing starters and small plates, and then explore a range of mains that seamlessly blend classic dishes with modern twists. Of course, the experience extends beyond the food and drinks. Zen 2go's staff, driven by their passion for gastronomy, create a warm and welcoming atmosphere for diners. Whether you're planning a romantic dinner for two, a casual get-together with friends, or a business meal, Zen 2go provides the ideal backdrop for every occasion. So, whether you're a beer aficionado seeking new brews to savor or simply someone in search of an exceptional dining experience, Zen 2go in Lagos is the place where the worlds of cuisine and craft beer come together in perfect harmony.
6. Terraform Bar and Restaurant
Welcome to Terraform Bar and Restaurant, where you can savor the finest Nigerian cuisine in a picturesque waterfront setting in Lagos. Nestled in an idyllic location, they offer a warm and welcoming ambiance with a diverse range of seating options, catering to both intimate dinners and large family gatherings. The menu boasts an enticing array of delectable dishes, each carefully crafted to delight your palate. From succulent grilled meats to fresh salads and enticing vegetarian choices, the culinary offerings promise something to satisfy every taste. With a team of skilled chefs who meticulously select the finest ingredients, your dining experience at Terraform is set to be an unforgettable culinary journey. Attentive and knowledgeable staff are here to guide you through the menu, ensuring your selections perfectly match your cravings. And for those who appreciate a well-paired drink, the extensive drink selection includes an impressive array of wines, beers, and spirits to complement your meal. For a truly exceptional dining experience, explore the fine dining options, featuring an exclusive selection of global dishes. Whether you seek a romantic evening with a view of the Lagos skyline or a night of revelry with friends against the backdrop of serene waterfront vistas, Terraform Bar and Restaurant offers an unforgettable dining experience. No matter the occasion, Terraform Bar and Restaurant stands ready to create culinary memories that will linger on your taste buds.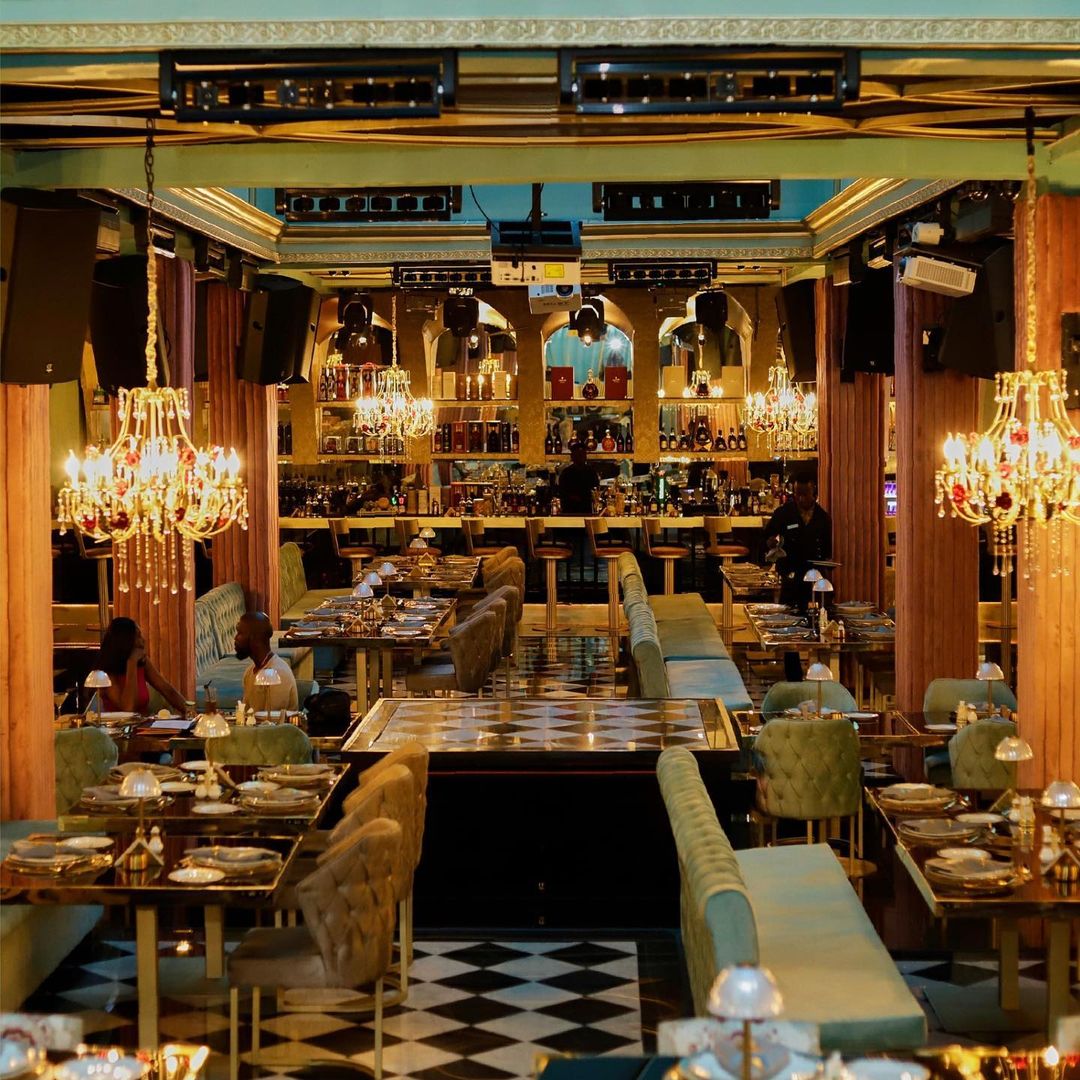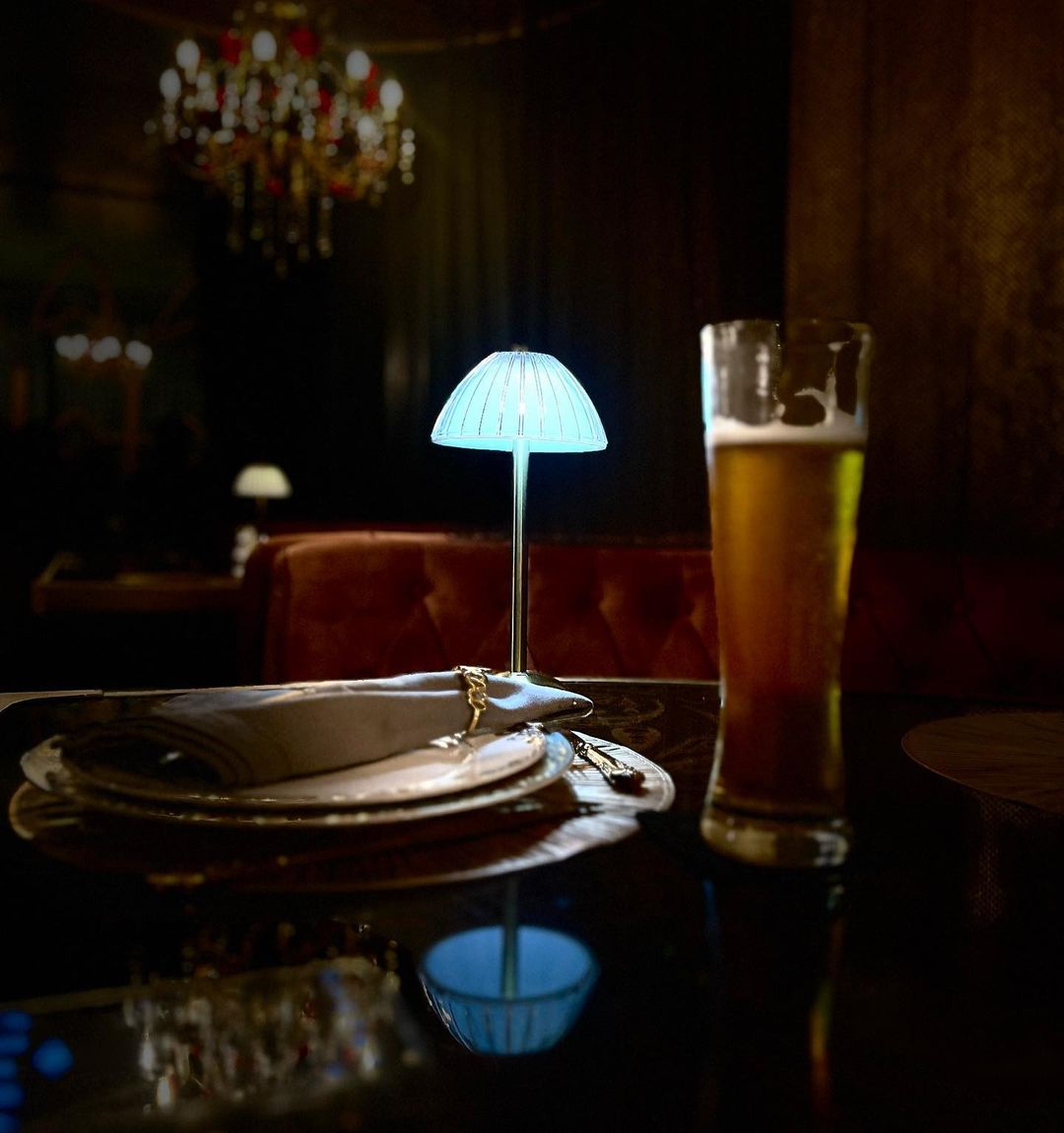 7. Rococo Restaurant, Lounge & Club
Rococo Restaurant, Lounge & Club beckons you into its embrace in the heart of Lagos. As you step inside, the alluring scents of freshly prepared culinary delights envelop your senses, accompanied by the cozy warmth of the ambiance. This establishment exudes an elegant yet laid-back aura, making it the ideal destination for a memorable night out with friends or a romantic rendezvous. At Rococo, the menu boasts an array of delectable dishes, each designed to ignite your taste buds' desire. Whether your palate craves the savory or the sweet, you'll discover an array of options to satiate your deepest culinary desires. The chefs here take immense pride in crafting flavorsome dishes, utilizing only the freshest of ingredients to ensure a gastronomic experience that caters even to the most discerning connoisseur. While Rococo is renowned for its culinary prowess, it doesn't stop there. The lounge and club area is a haven for those seeking a relaxed evening with friends. The well-stocked bar tempts patrons with an extensive selection of wines, spirits, and, of course, craft beers. As you savor your drinks, you'll find the atmosphere inviting, the bartenders friendly and knowledgeable, and the company simply delightful. Rococo Restaurant, Lounge & Club is your all-in-one destination for a splendid night on the town. With its tantalizing food and inviting ambiance, it promises an unforgettable experience. It's no wonder that Rococo is beloved by both locals and visitors alike, offering a touch of culinary and social magic that lingers long after your visit.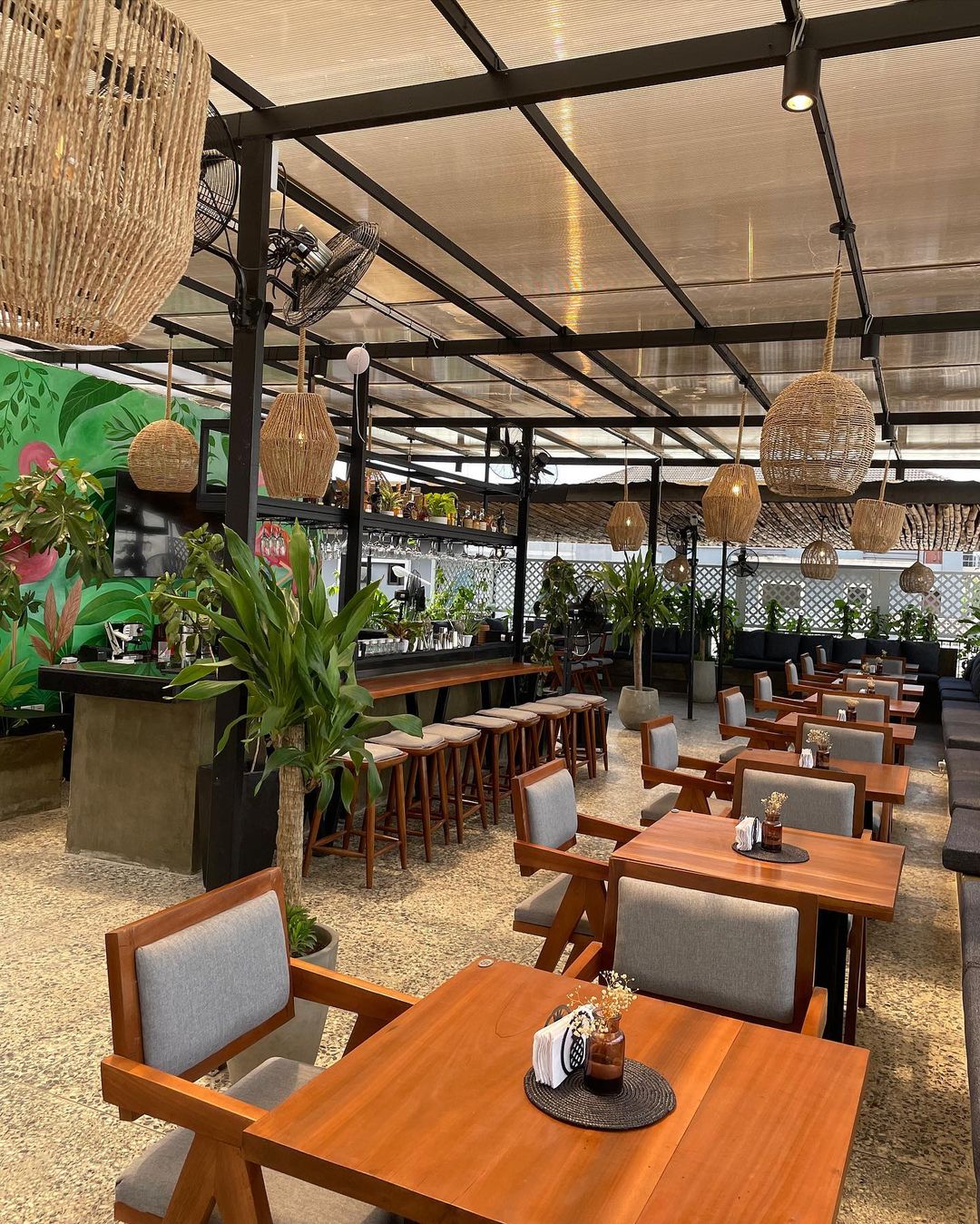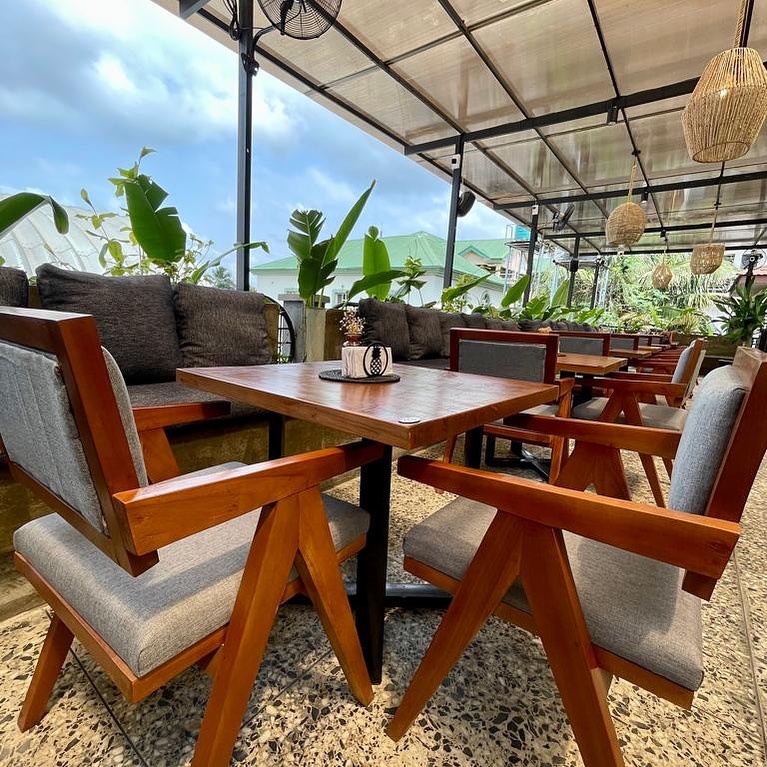 8. The Terrace
Welcome to The Terrace, your haven for an unforgettable dining experience! Nestled in the heart of the picturesque Eti-Osa neighborhood in Lekki Phase 1, The Terrace promises an idyllic setting for a romantic dinner, a productive business lunch, or a cherished family gathering. As you step inside, you'll be enchanted by The Terrace's charming and chic décor, infused with rustic touches that add a unique character to the restaurant. Ascend to the rooftop patio, where you'll be treated to a breathtaking panoramic view of the neighborhood, creating the perfect backdrop for an evening of relaxation and reflection. The Terrace boasts a diverse menu inspired by both Continental and Intercontinental flavors, each dish meticulously prepared with the finest ingredients and served with an artistic touch. The passionate chefs take pride in crafting culinary masterpieces, including favorites like the signature duck confit, succulent pan-seared scallops, and perfectly grilled lamb chops. But that's not all – this establishment understands the importance of a well-rounded dining experience. That's why they've curated an impressive selection of beverages to complement your meal. The bar is stocked with an array of wines, spirits, and an enticing collection of craft beers, promising to satisfy even the most discerning palates. The expert bartenders are always at your service, ready to recommend the perfect libation to enhance your dining journey.
Conclusion
In conclusion, Lagos has emerged as a vibrant hub for craft beer enthusiasts, boasting a growing number of brewpubs and microbreweries that have captured the hearts of both locals and visitors alike. With their dedication to quality, innovation, and a passion for the art of brewing, these establishments have elevated the beer scene in Lagos to new heights. From the laid-back vibes of beachfront brewpubs to the industrial chic of urban microbreweries, Lagos offers a diverse range of experiences for beer lovers. Whether you're seeking the bold flavors of an IPA, the smooth richness of a stout, or the refreshing crispness of a lager, you're sure to find a brewpub or microbrewery that caters to your taste. So, gather your friends, raise a glass, and embark on a journey through Lagos's burgeoning craft beer scene. With these eight exceptional establishments, you'll not only savor outstanding beer but also immerse yourself in the creative and passionate culture that defines the city's craft brewing community. Cheers to exploring the best brewpubs and microbreweries Lagos has to offer!
So, here's to closing this brewtiful chapter on Lagos's finest brewpubs and microbreweries. Remember, life's too short to drink bad beer.
YOU MAY LIKE THIS