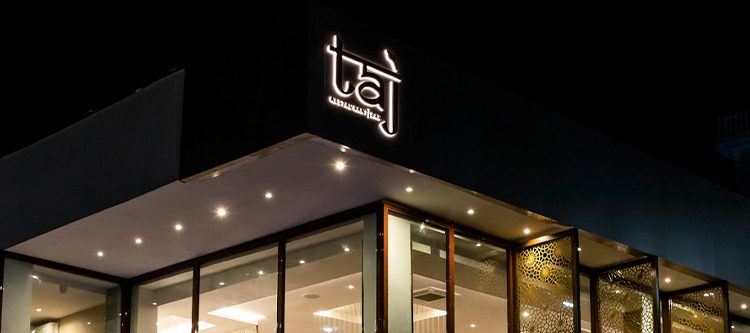 28 May

Taj Lagos Finds a Solution to Soft Launch Their Restaurant with Dinesurf
The Client –
Founded in December 2022 and launched in January 2023.Taj Lagos is a unique restaurant offering a unique fusion of Indian, African and Mediterranean cuisines. Our fresh, high-quality ingredients combined with our experienced chefs create dishes that are truly one-of-a-kind.  Taj is actually an acronym which means Tolu Anne Jacobs .Taj Lagos is an up-and-coming restaurant located in the heart of downtown Lagos, Nigeria. It's known for its delicious cuisine that blends traditional Nigerian flavors with modern twists. With its chic atmosphere and innovative menu, Taj Lagos has been a popular spot since it opened to the public in January 2023
The Challenge
Taj Lagos was looking for a way to prepare for their upcoming soft launch of their new restaurant. As well as a system that would enable them to receive and manage reservations at Taj, as well as automate the follow up to diner pre and post dining. They needed a solution that would help them gain visibility and send out Broadcast emails and SMS invitations to guests, as well as enable reservation management. After some searching, they found the perfect solution in Dinesurf.
The Solution
Dinesurf offers all the tools necessary to create an effective soft launch. They provide an integrated platform where users can distribute promotional materials like broadcast emails and SMS messages to inform potential customers about the restaurant's new opening. Additionally, Dinesurf provides a powerful reservation management feature that allows customers to make reservations online quickly and easily. Dinesurf also integrates seamlessly with other organizational systems like accounting software for further efficiency during the restaurant's soft launch preparation period.
The Result
Thanks to Dinesurf's services, Taj Lagos was able to spread the word about their opening efficiently through broadcast emails and SMS messages without any hassle or delay from their part. The reservation management feature allowed them to manage guest reservations while ensuring that their tables remain full on the night of their opening – something they wouldn't have been able to do on their own without investing in expensive software or hardware systems that could manage reservations over multiple locations simultaneously.
Since then, Taj Lagos has seen an increase in customers due to their successful soft launch, thanks in part to Dinesurf's services. Not only did they gain visibility before their grand opening but also loyal customers who come back again and again after experiencing how helpful and efficient Taj Lagos' reservation management system is with Dinesurf. Check them out on Dinesurf here.