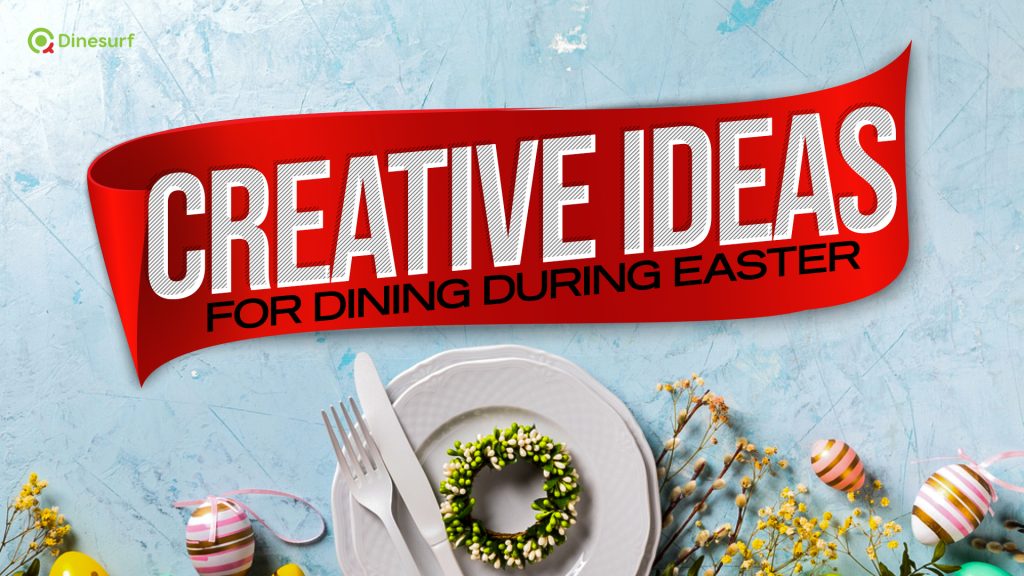 Whether you're hosting an Easter brunch or looking for fun ideas for things to do with family and friends, we've got you covered. Check out our top ten favorite ways to dine during the weekend! From unique breakfast options to fun dinner ideas, there's something for everyone here. So get ready to indulge in some delicious eat this holiday!
1. Breakfast Basket: Start the day off right with a unique Easter breakfast basket! Fill it with all of your favorite breakfast items, like eggs, bacon, toast, and oatmeal. Add in a few festive touches like mini chocolate eggs or bunnies, and you're good to go!
2. Breakfast Pizza: This unique breakfast pizza is perfect for Easter morning! It's made with a crescent roll crust, and topped with all of your favorite egg toppings. Add in some shredded cheese and diced ham for extra deliciousness.
3. Egg Scones: These scones are perfect for an Easter brunch! They're made with a crescent roll crust, and filled with all sorts of deliciousness. Add in some chocolate eggs or bunnies for an extra festive touch.
4. Bunny Pancakes: These adorable bunny pancakes will surely please everyone at the table! They're easy to make and can be customized with your favorite toppings. Add in some chocolate chips for the ears, or use fruit to create a colorful design.
5. Easter Egg Hunt Breakfast: This fun breakfast idea is perfect for little ones! Hide plastic eggs around the house, and then let them hunt for their breakfast. Fill the eggs with things like cereal, fruit, or even candy. It's a great way to start the day!
6. Brunch: If you're looking for a more traditional Easter meal, try hosting an Easter brunch! Serve up all of your favorite brunch items, like eggs benedict, pancakes, and bacon. Add in some festive touches like bunny-shaped napkins or placards.
7. Egg Salad: This unique twist on a classic salad is perfect for Easter! It's made with boiled eggs, diced ham, and chopped vegetables. Add in some shredded cheese and croutons for extra flavor and texture.
8. Dinner: For a more traditional Easter dinner, try serving up a ham or lamb roast. Add in some side dishes like roasted potatoes, carrots, and green beans. Don't forget the dessert! Try making an Easter bunny cake or cookies.
9. Get creative with your table settings: Use pastel colors, bunny-shaped plates, or even plastic eggs as placeholders. Get the kids involved in setting the table, and they'll be sure to love it.
10. Have an Easter egg decorating party: Provide plain white eggs, and let everyone get creative with paint, markers, stickers, and more. It's a fun activity for all ages, and you'll end up with some beautiful Easter eggs.
11. Egg Toss: This fun game is perfect for family gatherings! Divide into teams, and see who can toss their egg the farthest. Add in some obstacles, like hula hoops or chairs, for an extra challenge. Have fun!
12. Make your own candy: Try making chocolate bunnies, marshmallow chicks, or even peanut butter eggs. These homemade treats are sure to be a hit with everyone.
Well, we all know Easter is celebrated differently all around the world and not everyone may do this on Easter day, especially in Nigeria where most of what we do is just sit at home and eat. But sometimes, it is necessary to switch things up and do something new (More tips here). For some of the ideas we listed here, you may need to do more research on how to prepare some of these dishes. We hope that these ideas will be of some use to you and your family this Easter day!
****If you would be unable to carry out some of these ideas, you can just head out with the family to a fine dining restaurant or one that fits your budget. You can find some of them here and make a reservation now.
YOU MAY LIKE THIS