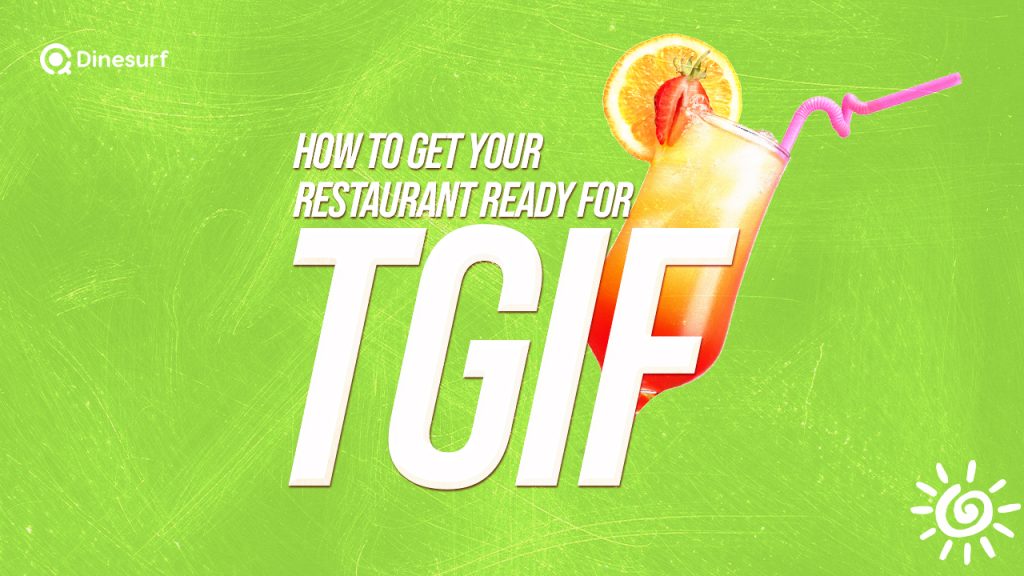 TGIF, am I right? The end of the week is finally here, and that means it's time to let loose and enjoy yourself. But what about your restaurant? Is it ready for the influx of guests? Whether you're looking to prepare for a busy weekend or just want to make sure you're prepared for the holidays, follow these tips to get your restaurant ready for TGIF.
1. Plan ahead- One of the best ways to prepare for TGIF is to plan ahead. Make a list of everything you need to do to get ready and start working on it early in the week. This way, you won't be scrambling at the last minute.
2. Review your reservations and seating charts to ensure everything is in order- This is especially important if you're expecting a large number of guests. Review your reservations to make sure everything is in order and that you have enough seating for everyone.
3. Make sure your staff is properly trained. TGIF is typically a busy night for restaurants, so you'll want to make sure your staff is up to the task. Take the time to train them on proper table etiquette, service procedures, and menu knowledge. This way, they'll be able to handle any situation that comes up.
4. Review your menu – Take a look at your menu and make sure everything is in order. Are there any items that need to be updated or removed?
5. Stock up on supplies- You don't want to run out of food or drinks in the middle of a rush. Make sure you have plenty of supplies on hand so you can keep your guests happy.
6. Take a look at your drink menu and make sure you're stocked up on all of your TGIF favorites – from craft beer to cocktails.
7. Make sure your kitchen is prepared. In addition to stocking up on supplies, you'll also want to make sure your kitchen is ready for the increased traffic. This means prepping food in advance, having enough pans and utensils on hand, and making sure your staff knows the ins and outs of the menu.
8. Promote any specials or events- If you're looking to attract new business, promote your TGIF specials in advance. This could include anything from happy hour deals to discounted appetizers or entrees. Letting your guests know about these deals ahead of time will help increase traffic and boost sales.
9. Be prepared for large groups- If you're expecting a lot of people, make sure you have a plan in place to accommodate them. Whether it's seating arrangements or special menu items, you'll want to be prepared so everyone has a great experience.
10. Create a festive atmosphere – To really get into the TGIF spirit, decorate your restaurant with festive decorations. This could include streamers, balloons, or even a giant "TGIF" sign. Whatever you do, just make sure it gets your guests into the party mood.
11. Keep things clean – This is always important, but it's especially crucial during busy times. Make sure your restaurant is sparkling clean from top to bottom.
12. Have fun!– After all, it is TGIF. Make sure your staff is enjoying themselves and providing great service. Your guests will notice the positive atmosphere and have a great time as well.
TGIF offers an opportunity for restaurants to bring in new customers and boost their sales. However, it can also be a challenge if not properly prepared. Conclusion paragraph: Are you ready for TGIF? By following these tips, your restaurant can ensure a smooth and successful TGIF experience for both you and your guests. Do you have any additional tips to share? Let us know in the comments below!
Our platform is also a great way for you to streamline your operations and know how many guests would be coming to your restaurant. You can sign up with us today on https://app.dinesurf.com/vendors/register
YOU MAY ALSO LIKE