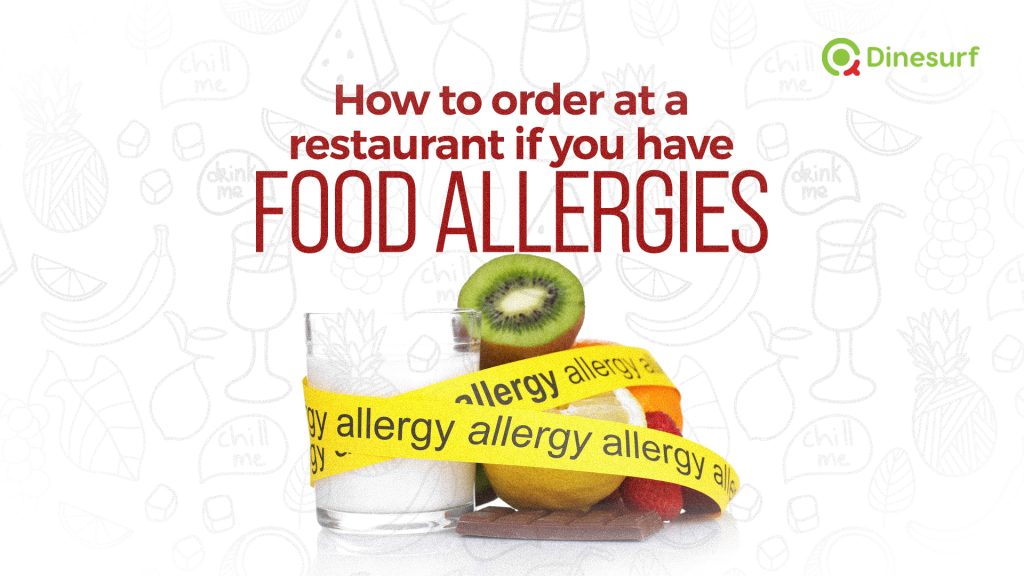 Although eating out can be a fun and convenient way to get your food fix, it can also be tricky if you have food allergies. Restaurants are not always good at identifying ingredients in their dishes, so it's up to you to be proactive and make sure that your meal is safe for you to eat. Here are a few tips on how to order at a restaurant if you have food allergies.
How do you order at a restaurant if you have food allergies?
Do the following:
Let the waiter know about your allergies before you order and you should be specific, let them know what you can and cannot eat. This way, they can be sure to avoid any dishes that might contain your allergen. If there are no safe options on the menu, ask the waiter if they can prepare something special for you. Most restaurants will be happy to accommodate a food allergy, as long as you give them enough notice.
Ask for a copy of the restaurant's allergen menu, if available. Many restaurants now have allergen menus that list which dishes are safe for people with food allergies. This can be really helpful when trying to make a decision.
Ask questions about the ingredients in each dish. Even if a dish doesn't contain your allergen, there may be traces of it in the sauce or seasoning. It's important to be vigilant about what you're eating and to avoid any potential risks. If you are not sure whether a dish is safe, ask the waiter for a taste. This will help you to decide whether or not to order it.
Avoid cross contamination by asking how food is prepared. If you're ordering something that doesn't normally come with your allergen, make sure it's prepared in a separate area and not just thrown together with the other dishes. For example, if you're ordering a sandwich and you have a peanut allergy, ask for the bread to be toasted separately.
Avoid buffets and all-you-can-eat restaurants. Buffets and all-you-can-eat restaurants tend to be more difficult to navigate if you have food allergies, as there are more chances for cross-contamination. If you can, try to order from the menu instead.
Speak to the kitchen staff if possible. If you have any questions or concerns about a dish, don't be afraid to speak to the kitchen staff. They will be able to tell you more about how the food is prepared and whether it is safe for you to eat. They may even allow you to watch them while the food is even prepared.
Pack your own meal or bring your food to the restaurant. If you're really worried about getting sick, it might be a good idea to pack your own meal or bring your food with you to the restaurant. This way, you'll know exactly what's in it and you can be sure that there are no surprises. Not all restaurants allow these anyways, you need to do your findings/research first before taking your food along or better still, choose a different restaurant.
Side Tip: If you are someone with food allergies, there is no need to feel bad or embarrassed about it. You can eat at a restaurant where the kitchen is viewable from the sitting area or ask that your meal be prepared in a special way. Do not forget to also carry your EpiPen with you in case of an emergency.
There you have it, the basics of ordering at a restaurant when you have food allergies (click for more). Just remember to be clear and concise with your waiter or waitress, and they will do their best to help accommodate your needs, it may seem daunting at first, but it is necessary for you to enjoy your meal without any worries.
Now that you know what do, why not make a reservation to any of the restaurants on our platform today? It's quite easy, click here to make a reservation now.
YOU MAY LIKE THIS