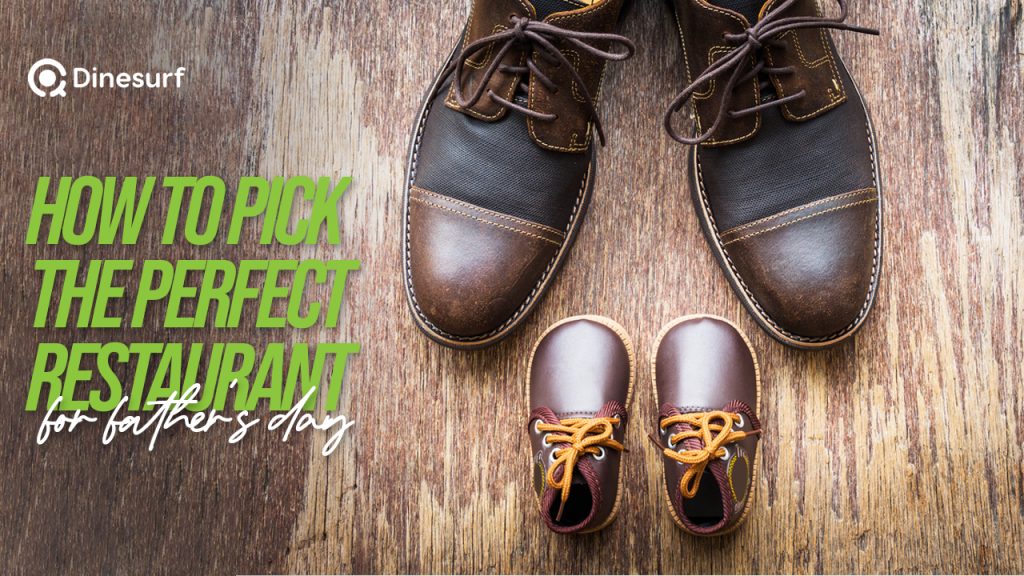 It can be tough to find the perfect restaurant for Father's Day. You want somewhere Dad will love, but you also don't want to spend too much money or go too far out of your way. So how do you pick the right spot? Here are a few tips to help you choose wisely and make Father's Day memorable!
1. Consider Dad's taste in food.
If your father is a foodie, then you'll want to take him to a restaurant that offers high-quality, innovative cuisine. But if he's more of a meat-and-potatoes type of guy, then a casual burger joint or steakhouse will probably be more up his alley. Either way, make sure to pick someplace that has dishes he'll actually enjoy eating.
2. Figure out what kind of atmosphere he likes.
Is your dad the type who loves to people-watch and be in the middle of the action? Or does he prefer a more relaxed, low-key setting? Once you know what kind of atmosphere he prefers, you can narrow down your restaurant options accordingly.
3. Find a place that's convenient for everyone.
If you're planning on celebrating Father's Day with extended family or friends, then you'll need to find a restaurant that can accommodate your group. Make sure to call ahead and reserve a table if necessary. And if anyone in your party has any dietary restrictions, be sure to inquire about the menu options in advance.
4. Take into account the occasion.
Think about why you're celebrating Father's Day in the first place. If it's a special milestone like an anniversary or retirement, you may want to go all out and splurge on a fancy dinner. But if it's just another year and you're looking to keep things low-key, then a casual lunch or brunch might be more appropriate.
5. Consider your budget.
How much money do you want to spend on Father's Day? If you're tight on cash, there's no shame in picking a cheaper restaurant or opting for a home-cooked meal instead. But if you've got some extra cash to spare, why not treat Dad to a luxurious dining experience? It's up to you to decide what's affordable and what isn't. There's a post on budgeting on our blog, read it here.
6. Location is key.
Think about how far you're willing to travel for Father's Day dinner. If you live in a big city, then you'll have plenty of options to choose from. But if you're in a more rural area, you might have to drive a bit further to find a good restaurant. Consider Dad's schedule and energy level when making your decision–you don't want him to be too tired or stressed out after a long day of work!
7. Make sure the restaurant is kid-friendly.
If you're planning on bringing the whole family along for Father's Day dinner, then it's important to find a restaurant that will accommodate everyone. Look for a place with a kids' menu and plenty of activities to keep the little ones entertained.
8. Check the reviews.
Before you commit to any restaurant, be sure to read the reviews online. This will give you a good idea of what others have thought about the food, service, and overall experience. And if you're still unsure, ask around–chances are, someone you know has been to the restaurant before and can give you their opinion. Here's one review that would interest you: https://www.tripadvisor.com/ShowUserReviews-g304026-d1438903-r388961010-Southern_Sun_Ikoyi-Lagos_Lagos_State.html
9. Make a reservation.
This is especially important if you're planning on going to a popular restaurant on Father's Day. Otherwise, you run the risk of not getting a table at all. So call ahead and make sure to reserve a spot in advance.
By following these tips, you should be able to pick the perfect restaurant for Father's Day without any trouble. Just remember to consider Dad's taste in food, the occasion, your budget, and the location before making your final decision. And don't forget to make a reservation!
There are lots of Restaurants on our platform that your dad would love, all you need to do is just make a reservation our platform, using the link: https://app.dinesurf.com/
YOU MAY LIKE THIS