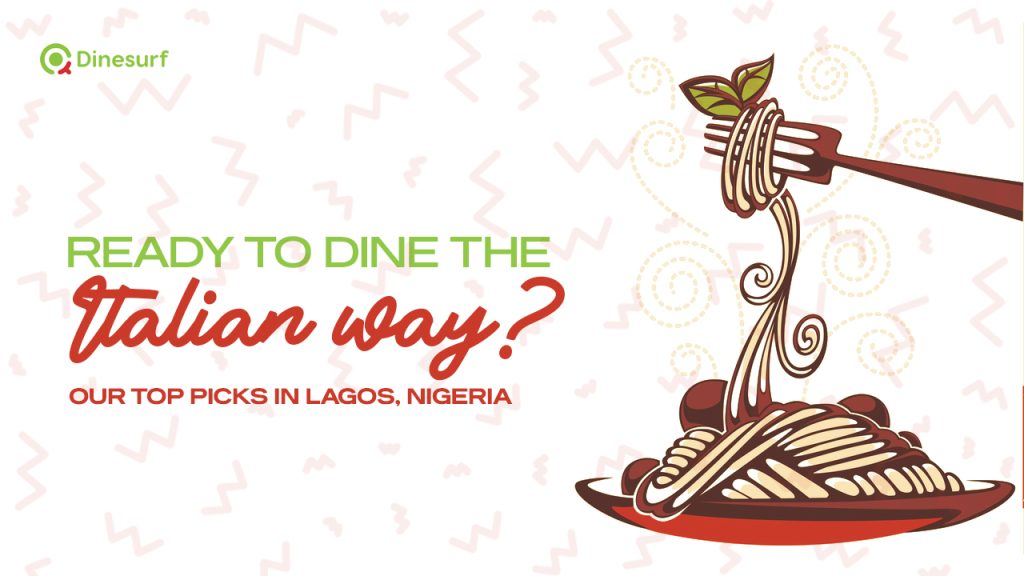 In a country as diverse as Nigeria, it's no wonder that the cuisine is just as varied. From spicy pepper soup to sweet jollof rice, there's something for everyone to enjoy. If you're looking for a true Italian dining experience, check out our top picks for the best Italian restaurants in Nigeria. You won't be disappointed!
1.  Sabor Lagos: This modern casual restaurant offers selected but varied choices of different cuisines in a relaxed and welcoming environment and the desire to bring together flavors and taste from varied cultures to create culinary dishes is what brought them into existence. Although the name "Sabor" is a Spanish word, it is not a Spanish restaurant. If you would like to dine the Italian way, then this your best bet, their menu is limited and focused. View Restaurant.
2. Oceans5 by Rivieria: This is a fine dining restaurant that offers a fusion of cuisines from all around the world and every meal on their menu is a hit. One thing you would love about this restaurant is that most of their dishes are served with premium wine to enhance your dining experience. You would definitely love it here. View this Restaurant.
3. Kenivior: If you are a lover of beautiful aesthetics, then pay a visit to this restaurant- filled with lots of greens and beautiful artworks which makes it really beautiful and aesthetically pleasing. Great customer service, tasty meals and great cocktails amidst all other drinks, your dining experience the Italian way cannot go wrong. Check it OUT!
4. Slice Lagos: This is an upmarket contemporary restaurant nestled in the heart of Victoria Island, Lagos, which combines the flavors of numerous cultural cuisines in a memorable jaw-dropping artistic setting. Their carefully curated menu spans different cultures and ethnicities and is served in luxury fine dining style. This is the reason why they coined their cuisine "Ethni-Curious". This experiential upscale dining atmosphere fused with great music, appetizing food and fiery cocktails provides the perfect ambience for the quintessential diner. View Restaurant.
5. Sao Café: A nice small restaurant in Lekki, Lagos with a lovely ambience. A nice place to hangout after work with friends. If you are on a budget, this is your best bet. The interior is simple but nice with a bookshelf and nice lounge chairs where one can read a book. The space outside is lovely and also nice if you choose to have your meal outside. There are also beautiful artworks hanging on the wall and also black and white pictures of late musicians, great customer service, affordable meals/drinks. Definitely worth trying out. See MORE.
6. Café Mesi: This is a nice spot to grab breakfast or brunch, you can also work from and even have your meetings here. Definitely a good spot to hangout with friends, if you also love taking pictures while you go out to eat, the ambience is beautiful enough and well decorated for this purpose. The meal/drinks served there are top notch and if you want to dine the Italian way like a bag of money, then do it here at this place. Take a LOOK.
Lagos is a city full of culture and flavor, with something to offer everyone. Whether you're looking for an upscale dining experience or something more affordable, we've got you covered. We hope you enjoy our picks for the best Italian restaurants in Lagos! Have you been to any of these places? Let us know what your favorite dish was in the comments below.
If you decide to visit any of these restaurants, you can make a reservation on the DInesurf platform through the link: https://app.dinesurf.com/
If you are also looking for a guide to any of these restaurants, Tripadvisor can help you.
YOU MAY LIKE THIS