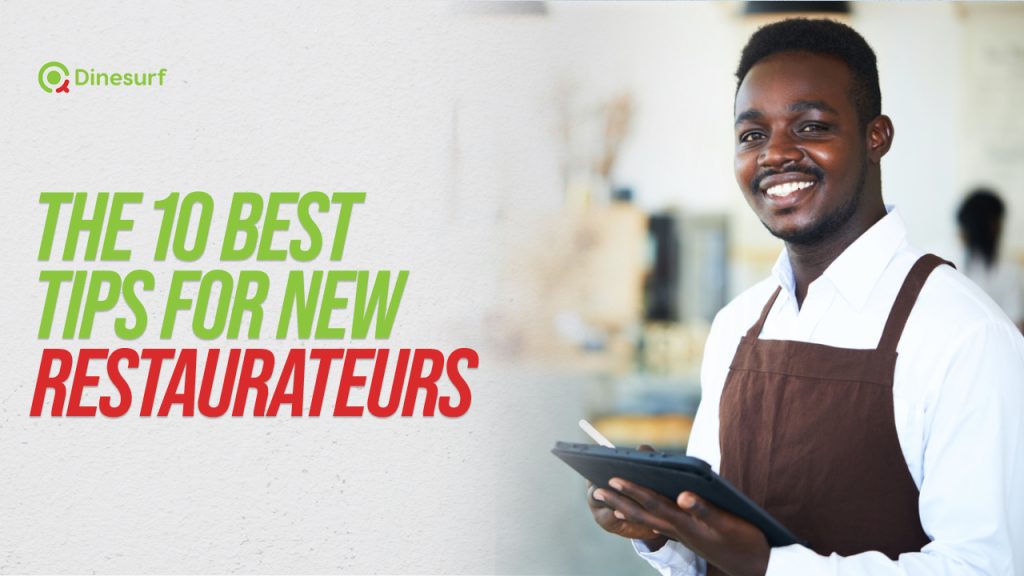 Opening a restaurant is no easy task. It takes hard work, dedication and a lot of know-how to make your business thrive in the cutthroat world of food service. But don't worry – we've got you covered. Check out our top 10 tips for new restaurateurs and get started on your road to success!
1. Don't be afraid to start small.
You don't need to have a lavish, multi-million dollar restaurant to be successful. In fact, starting small can be an advantage. It allows you to perfect your operations and build a loyal following before expanding.
2. Do your research
Before you even start planning your restaurant, it's important to do your homework and find out everything you can about the industry. What are the latest trends? What type of cuisine is most popular? What are diners looking for in a restaurant experience? By understanding the current landscape, you'll be better equipped to create a successful concept.
3. Define your concept
Once you've done your research, it's time to start thinking about your own unique concept. What type of food will you serve? What's the overall atmosphere you're going for? How will you stand out from the competition? Answering these questions will help you create a strong foundation for your business.
4. Create a business plan
Now that you have a clear concept, it's time to start putting together a detailed business plan. This document will outline your restaurant's goals, strategies, and financial projections – everything you need to get your business up and running. If you're not sure where to start, there are plenty of resources available online or you can hire a professional consultant to help you out.
5. Choose the right location
One of the most important decisions you'll make when opening a restaurant is choosing the right location. It's important to consider things like foot traffic, parking availability, and competition when selecting a site for your business. You should also make sure the space is large enough to accommodate your concept and has the necessary utilities in place.
6. Build a great team
Another key to success in the restaurant industry is assembling a strong team of employees. From the front of house staff to the kitchen crew, every member of your team should be passionate about food and providing excellent customer service. Take your time when hiring – it's worth it to find the right people for the job.
7. Promote your business
Once you've got everything in place, it's time to start promoting your restaurant. Get the word out by creating a website, setting up social media accounts, and running marketing campaigns. You can also distribute flyers and postcards in the local area or partner with other businesses to reach a wider audience.
8. Train your staff
Before you open your doors to the public, be sure to provide adequate training for your staff. They should know everything about your concept, menu, and procedures so they can provide an excellent experience for diners. A well-trained team will help ensure smooth operations from day one.
9. Invest in high quality equipment
In the restaurant business, having quality equipment is essential. From cookware and dishware to refrigeration and preparation stations, you need to make sure your kitchen is equipped with everything you need to serve delicious food.
10. Focus on customer service
Last but not least, always remember that the customer is king. No matter what, you should always strive to provide an outstanding level of service. If you keep your diners happy, they'll keep coming back – and they'll also tell their friends about your great restaurant.
The restaurant tips we've shared are a great starting point, but they only scratch the surface of what it takes to be a successful restaurateur. Running a restaurant is hard work, but it can also be incredibly rewarding. We wish you the best of luck as you embark on this journey and hope that our advice will help make your restaurant thrive. What other tips would you give to someone opening their first restaurant?
For new restaurateurs, it is important to have a platform where you can promote your restaurant and also get more reservations. Dinesurf is one of such platforms and you can get started with us here. We can also get you listed on TripAdvisor, sign up with us today and enjoy the benefits.
YOU MAY LIKE THIS