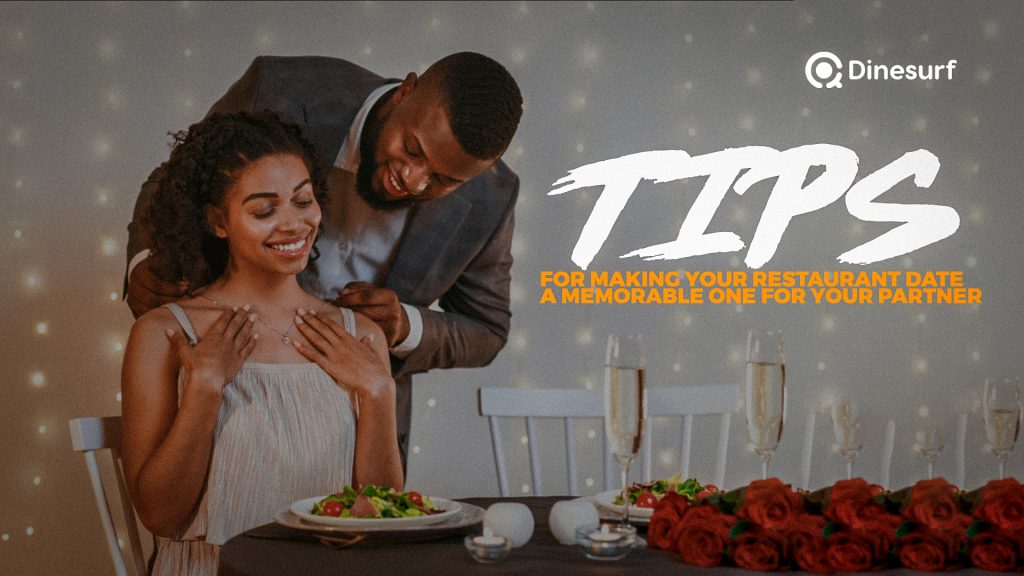 If you and your partner are foodies, there's no better way to spend a date night than by checking out your city's best restaurants. But if you're like most people, you don't want to just go through the motions—you want to make sure your date is memorable. Lucky for you, we've got a few tips that will help make your restaurant date one to remember. Just follow our advice and you'll be on your way to culinary bliss!
1. Do your research
Don't just pick any old restaurant—take the time to do some research and find a place that's really going to wow your date. Once you've got a few contenders in mind, read up on them online (you can check TripAdvisor for reviews) and see what others are saying. Then, narrow it down to the one that's got the best reviews and is sure to impress.
2. Make a reservation
This may seem like a no-brainer, but you'd be surprised how many people don't bother making a reservation—and end up getting turned away at the door. To avoid this, call ahead and make sure you're all set for your big night out. It'll save you a lot of stress in the long run. Do not forget that you can make your reservation on Dinesurf.
3. Arrive on Time
This one's pretty important—no one wants to wait around for their date to show up. So, make sure you give yourself plenty of time to get to the restaurant and find a parking spot. Then, once you're inside, take a few deep breaths and relax. Your date will be there soon enough.
4. Dress to impress
Restaurant dates are the perfect opportunity to really dress up and look your best. After all, you never know who you might run into! So ditch the jeans and t-shirt and opt for something a little more glam. Your date will definitely appreciate the effort.
5. Treat your partner to a special meal
One of the best ways to make your restaurant date memorable is to treat your partner to a meal they'll never forget. Order their favorite dishes and drinks, and don't be afraid to splurge on dessert. It's all about making them feel loved and appreciated—and what better way to do that than with food?
6. Enjoy some conversation
Of course, part of what makes a date memorable is the conversation you have with your partner. So while you're enjoying your meal, take the time to really talk to each other and get to know one another better. You might be surprised at how much you have in common!
7. Be a good listener
One of the best ways to make a restaurant date memorable is to actually listen to what your partner has to say. Whether you're discussing the menu or sharing stories about your day, give them your full attention and really listen to what they're saying. It'll make the evening that much more special.
8. Slow down and savor
In our fast-paced world, it's easy to wolf down our food without really taking the time to taste it. But on a date, it's important to savor every bite. Not only will it make the meal more enjoyable, but it'll also give you and your partner some time to connect with each other.
9. Leave on a high note
Ending your date on a positive note is essential—and there's no better way to do that than with a delicious dessert. Whether you order something from the menu or just share a piece of fruit, finishing with something sweet will leave you both feeling satisfied. Plus, it'll give you something to talk about on the way home!
Whether you're single or in a relationship, going out to eat is always a fun date idea. But if you want to make your restaurant date really special for your partner, follow these tips! They'll love the effort you put in and you'll get to enjoy a delicious meal too. Happy Dining!
YOU MAY LIKE THIS