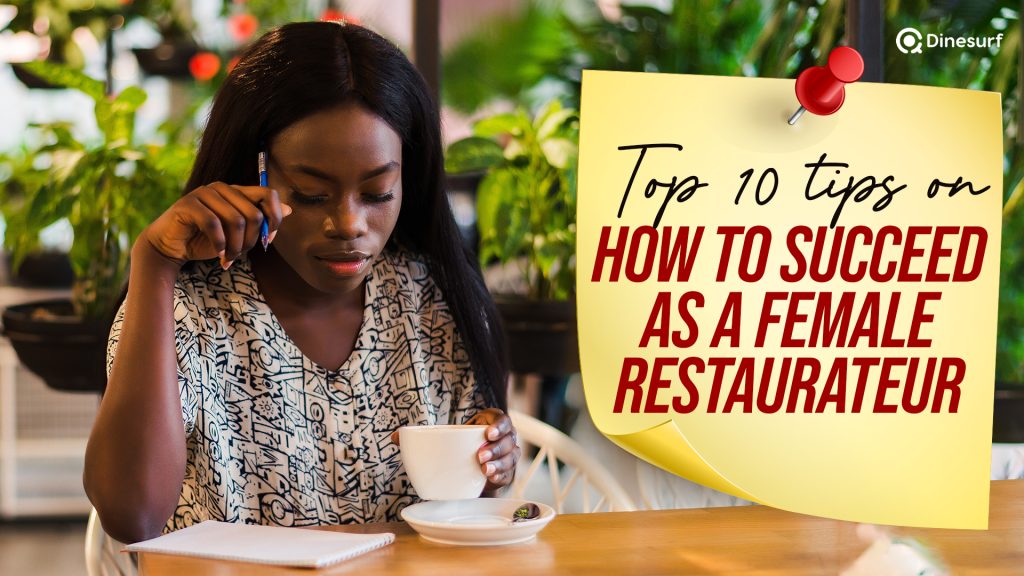 Is there anything more exciting than starting your own restaurant? For female restaurateurs, the challenges of entering a largely male-dominated field and pushing boundaries while balancing work/life balance is exhilarating! But like any endeavor, success as a female restaurateur takes knowledge and dedication. Finding that delicate balance between creating an empowering environment for your employees, learning how to market yourself best in the food industry, and understanding all the legal hoops you need to jump through – let's face it: running a successful restaurant isn't easy! This blog post will provide you with ten tips on how to succeed as a female restaurateur so that you can make sure your project is well-planned and 100% successful.
Tips on how to succeed as a female restaurateur include:
1) Find a Mentor: Successful female restaurateurs often have a mentor to help guide their journey. Finding someone who has been successful in the restaurant industry will help you gain insight into the business and provide valuable advice on how to avoid common pitfalls.
2) Develop a solid business plan: Start with a solid business plan that clearly defines your goals and outlines how you plan to achieve them. Your business plan should include a detailed analysis of your target market, competition, and financial projections.
3) Be Prepared To Invest: Opening a restaurant requires both time and money. You'll need to invest in the right equipment, materials, and staff. Make sure that you have a budget and stick to it — overspending can sink your business before it even starts!
4) Set Goals: Setting short-term and long-term goals for yourself and your team is essential for success. Your goals should be realistic and attainable — if not, you'll only set yourself up for failure. Keep a close eye on progress so you can stay on track with your objectives.
5) Hire Wisely: The people working in your restaurant will make or break its success. Find passionate individuals who share the same values as you do, like integrity, hard work, and quality of service. Invest in training them so they can provide your guests with exceptional service.
6) Focus On Your Menu: Your menu is the heart and soul of your restaurant. Research local ingredients, create dishes that reflect seasonal changes, and make sure you have something for everyone. Keep up with food trends and don't be afraid to experiment!
7) Network: As a female entrepreneur, networking is key. Invite fellow chefs, restaurateurs, food bloggers, and critics to your restaurant openings and events. Make sure that you are visible in the industry by attending trade shows and conferences related to your niche. The more people know about you and your work, the better!
8) Create an Online Presence: Whether it's on social media or a website, having an online presence is important in this day and age. Make sure you are sharing content regularly — both about your restaurant and what's happening in the industry — so people become aware of who you are and what you offer.
9) Stay On Top of Regulations: Restaurants have to comply with a lot of regulations. Make sure you understand all the rules and regulations related to running a restaurant in your area before you open your doors.
10) Invest in Yourself: As an entrepreneur, you're going to face many challenges along the way. Invest in yourself by taking courses that can help you stay up-to-date on trends and learn new skills that will make you more successful.
By following these tips, you'll be well on your way to success as a female restaurateur. You can also read the success stories of some female restaurateurs around the world here. Remember: running a restaurant isn't easy but the rewards are worth it. Keep at it and you'll get there!  Good luck!
In light of celebrating every female restaurateur and women around the world, some restaurants on the Dinesurf platform have amazing offers like The Pelican, you can check them out here and also make a reservation now.
YOU MAY LIKE THIS