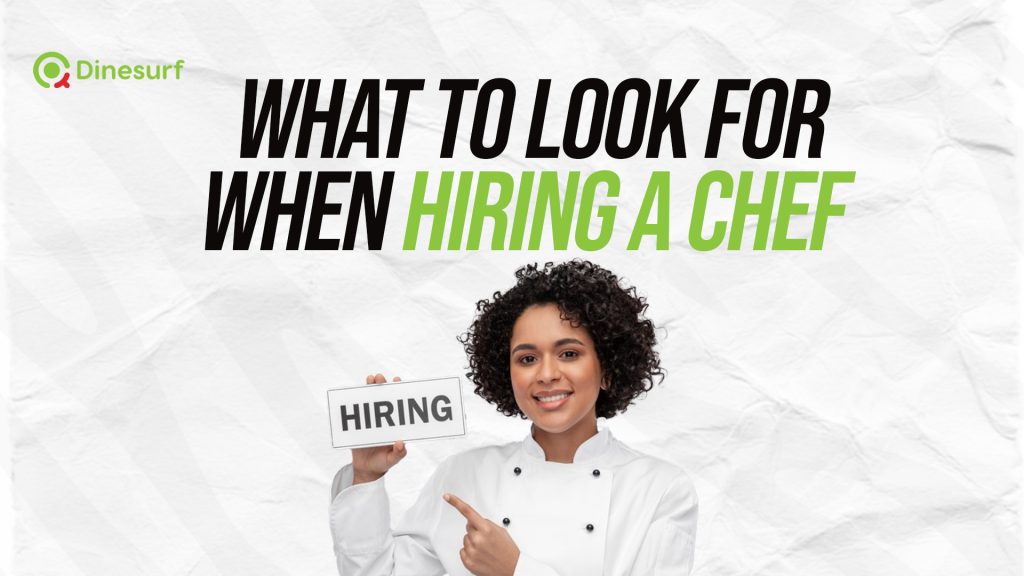 Cooking is an art. And like any other art form, it takes years of practice and dedication to perfect. That's why when you're looking to hire a chef for your restaurant, you need to be sure that they have the necessary skills and experience to create amazing dishes. But what should you look for when assessing their culinary prowess? Keep reading to find out!
Personality and Cooking style.
It's important for a chef to have the right personality as well as cooking style. Personality is especially important because it will affect your staff and customers' experiences, so you don't want someone who people will not take well too. Cooking style is also very important as this determines what kind of dishes they'll be making and how they are being made.
Experience in a variety of cuisines.
A good chef must be able to cook a wide range of dishes, its either that or they are more specialized in a certain area. This is something to keep in mind when hiring a chef because you want someone who can provide quality food for your customers and not just select dishes.
Ability to work under pressure.
There are some days the rush would be more than other times and you would need to keep your customers happy because you cannot kick them out of your restaurant. A good chef must be able to work under pressure and deal well with unexpected circumstances.
Will they be able to follow directions, take feedback, and relay information to other members of the kitchen staff? These questions are very important because it is necessary that you are able to communicate with the chef (s) especially in the case of low quality dishes being prepared, if help is needed in a certain area and so many more scenarios. Do not make the mistake of hiring a chef that you cannot communicate with/give instructions.
Sanitation and hygiene practices.
It is an important part of hiring someone because if they end up giving people food poisoning, that will be very bad for business. A good chef must always practice safety and sanitation when it comes to cooking. They should also show you proof that he/she has all the necessary certificates & experience in food safety too! This way, you know that you have hired someone who can help keep your customers safe.
Availability and willingness to work long hours, on weekends, and holidays if needed.
Not only do you have to hire a reliable chef that can come in everyday, but it would also help if they are willing to stay longer when the restaurant is busy. Availability and willingness to work long hours is something you should always consider because this will make your life easier as a restaurant owner/manager. Not having a full time chef on hand can be a headache as you'll have to fill in the gaps and that will eat into your profits.
When you are interviewing a chef, make sure to ask them to show you samples of their work. This way, you will able to get an idea if they are the right fit for your restaurant or not. You should also be wary that there are some chefs who would try to give you samples that are not their best dishes just so they would get the job. To prove that this sample is theirs, you can test them to prepare that same dish in your presence.
Read more here
Hiring a chef is an investment. You want to make sure you're investing in the right person for your needs, so do your research and ask questions before making any hiring decisions. We have tons of resources on our blog that will help you find the perfect match for your kitchen!
We have amazing restaurants that hired the best chefs you can find, check out the restaurants on our platform and make a reservation to enjoy great food.