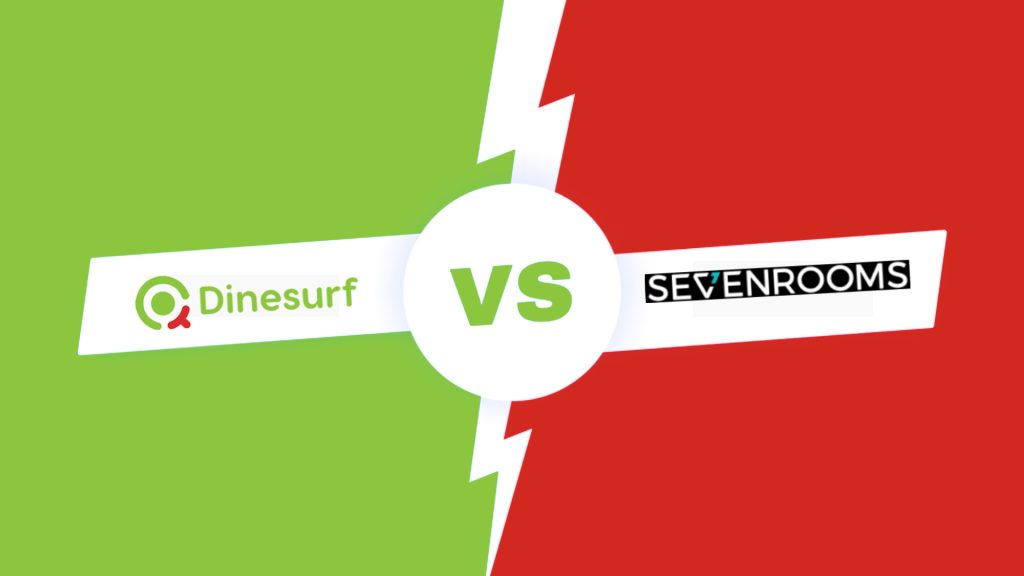 The hospitality industry in Nigeria and across Africa has continued to grow at a high rate, with this growth the need for an operating system and technology stack becomes a necessity for hospitality operators on the continent, particularly Restaurants.
Restaurants in Africa most especially have begun to realize that the digital space is quite a broad one and taking advantage of it with the right platform would bring them a lot of customers and revenue as well. Although, one major issue that restaurants face today is keeping up with guests that come to their establishment, and this greatly affects the numbers and also revenue generated as well.
Currently, there are two main solutions today that restaurants use in order to help them collect Diner Data throughout the journey and help them get discovered and operate more efficiently, in some cases just partially, and they are Dinesurf and Sevenrooms.
Dinesurf helps Restaurants in Africa get discovered by diners and operate efficiently, by providing a marketplace that helps with discovery (app.dinesurf.com) where they can get listed and discovered by diners, as well as a suite of tools that help them acquire, engage and retain diners, while improving operational efficiency.
Sevenrooms, on the other hand, is a platform that helps hospitality operators create exceptional experiences that build profitability and repeat business relationships over time.
Similarities of both Dinesurf and Sevenrooms
Guest book and CRM: Dinesurf and Seven rooms both have a built in guest book and customer relationship management (CRM) that lets you keep track of your customers. This data is then stored in a centralized database, which can be used to improve marketing campaigns, personalize the customer experience and increase sales.
Table management: Another similarity between both is that they offer table management. This lets you keep track of your bookings, customers and tables.
Payment processing: Both Dinesurf and Sevenrooms offer payment processing. This means that you can take payments directly through the software, without having to use a third-party provider.
Integration to booking partners: Dinesurf and Sevenrooms can both be integrated with popular booking partners, such as OpenTable. This allows you to manage your bookings in one place and makes it easy for customers to find and book a table at your restaurant.
Reservation management: On Dinesurf and Sevenrooms platform, you can manage your reservations, cancel or change them, and add new ones.
Menu Management: Both software offer menu management. This lets you easily create and manage your restaurant's menu. You can add new items, change prices, and keep track of what's popular with your customers.
Review aggregation: Dinesurf and Sevenrooms both offer review aggregation for restaurants. This means that they will collect reviews from popular sites, like Google, and display them in one place. This makes it easy for you to see what people are saying about your restaurant and make changes accordingly.
Differences between Dinesurf and Sevenrooms
Focus

Seven rooms is only B2b and focus on tools
Marketplace and Discovery

Seven Rooms does not have a marketplace
Restaurant cannot create custom listing on sevenrooms
Employee Management

Dinesurf does not have staff scorecard, but have different permission level and users
Other Features

Dinesurf's table management system is not publicly available
Why Dinesurf is better than Seven Rooms
Flexibility and Scalability

As your business grows, you'll need a restaurant management system that can grow with you. An African built system will be designed to accommodate the unique needs of businesses in the region, making it easy to scale your operations without running into any roadblocks.
Dinesurf is a solution built by Africans for Africans

Our understanding of the African market, combined with our global industry insight and technology partners makes us a better solution for restaurants in Africa
Our Marketplace

Having a marketplace exposes the restaurants on our platform to global and local diners, and enables restaurants to start collecting data on their guests before they get seated
On ground technical and customer service

We have our customers and technical service here in Nigeria, making it easier and faster for us to provide a more amazing experience to our customers at a much faster time. We also provide in-person demos, in addition to our virtual demos
We listen to our customers

Our founders are involved in every aspect of our business and are accessible to our clients, we are always listening for feedback and are quick to implement them. Because of SevenRooms' size and Africa not being a focus area from them, customer feedback especially from restaurant in Africa has little or no impact on their product
Overall, Dinesurf is one platform that is mobile/website friendly for customers looking to dine in any of the restaurants available on the platform and also beneficial to restaurants as well one of the major reasons being that Dinesurf provides the means of getting your restaurant listed on Tripadvisor which is an avenue to bring in more customers through the door. It is easy to navigate because every information is clearly stated on the platform unlike Seven rooms that may be a bit complex for the average person. Asides that, Dinesurf also gives a free demo for restaurants signed up for the first time and for diners? They are not limited to signing up before making a reservation. As a diner and restaurant, it is still up to you to choose the best platform for your business and dining experience.
At Dinesurf we have a lot to offer you as a Diner and Restaurateur. Start with us today here.
YOU MAY LIKE THIS