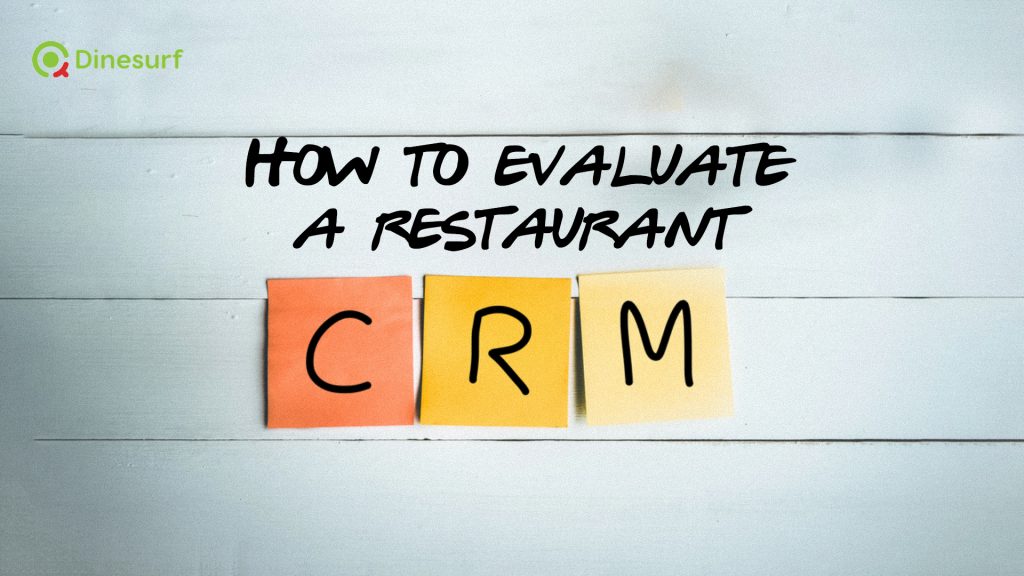 What is a restaurant CRM?
A restaurant CRM (customer relationship management) system is a tool that can be used to evaluate various areas of customer service and operations. It can also help you track and manage customer data, as well as create targeted marketing campaigns. When it comes to choosing a CRM for your restaurant, there are a lot of factors to consider. But don't worry, we're here to help! In this blog post, we'll break down the key things you need to look for in a CRM and show you how to evaluate different systems. So, whether you're just starting out or you're looking to switch systems, read on for tips that will help you make the best decision for your business.
How do you evaluate a restaurant CRM?
When you're evaluating a restaurant CRM, the first thing you need to do is identify your needs. What are the specific pain points that you're looking to address? Are you trying to improve customer retention? Or are you looking for ways to increase table turns? Once you've identified your needs, you can start researching different CRMs. When you're doing your research, be sure to read reviews from other restaurateurs. This will give you a good sense of which systems are most popular and how well they work in real-world scenarios.
Another important thing to keep in mind when choosing a restaurant CRM is ease of use. A good CRM should be easy to use and understand, even for those who are not tech-savvy. It should also offer training and support so that you can get the most out of the system.
Finally, you'll also want to consider cost when choosing a restaurant CRM. Some systems can be very expensive, while others are more affordable. But don't let price be the only deciding factor—make sure to also consider the features and ease of use before making your final decision.
Once you've narrowed down your options, it's time to start evaluating the features of each system. Here are some of the things you should look for:
– Ease of use: The last thing you want is a CRM that's difficult to use. It should be easy to navigate and understand.
– Customer support: If you have questions or run into problems, you should be able to easily get in touch with customer support.
– Integration: Does the CRM integrate with other software that you're using? This is important if you want to avoid having to enter data manually.
– Reporting: Can the CRM generate reports that will help you track your progress? This is essential for understanding whether or not your campaigns are effective.
– Pricing: Is the CRM affordable? You don't want to overspend on a system that doesn't offer all the features you need.
– Scalability: As your business grows, you'll need a CRM that can grow with you. Make sure to choose a system that offers scalability.
Once you've looked at all the features, it's time to take a free trial of the CRM. This will give you a chance to see how it works in real life and whether or not it's a good fit for your business. Be sure to use all the features during your trial so that you can get a well-rounded sense of the system.
After you've tried out the CRM, it's time to make your decision. If you're happy with the system, then go ahead and sign up for a paid subscription. But if you're not convinced, then keep looking until you find a CRM that's right for your business. With these tips in mind (read more here), you should be able to find a great restaurant CRM that will help you improve your customer service and operations. Thanks for reading!
Dinesurf is a platform for both restaurants and diners. We provide assistance and helpful tips that would benefit both diners and Restaurateurs alike. Try us out today by clicking on this link and here as well.
YOU MAY LIKE THIS