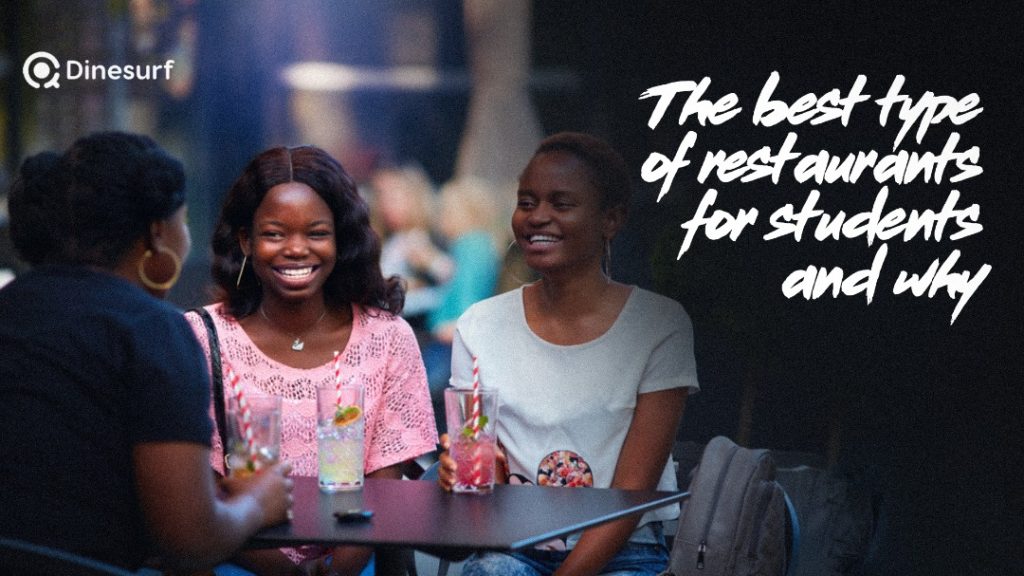 90% of students are always looking for good food at a great price. In this blog post, we will discuss the best types of restaurants for students and why they are a great choice. We will also provide some tips on how to find these restaurants. So, whether you are looking for somewhere to eat on a budget or you just want to try something new, read on to discover the best type of restaurant for you.
1. Fast food restaurants
One of the best things about fast food restaurants is that they are typically very affordable. In addition, most fast food restaurants offer a variety of menu items that can accommodate different dietary needs and preferences. For example, if you are a vegetarian, many fast food restaurants offer salads or veggie wraps. And, if you are looking for something heartier, there are usually options like burgers or chicken sandwiches. Some of the most common fast food restaurants are Chicken republic, Genesis, Kilimanjaro and many others.
2. Casual dining restaurants
Casual dining restaurants are another great option for students. These restaurants typically offer a more affordable menu than some of the other options, but they still provide a quality meal. In addition, casual dining restaurants often have a relaxed atmosphere that can be ideal for studying or meeting up with friends.
3. Fine dining restaurants
Fine dining restaurants may not be the most budget-friendly option, but they can be a great treat for special occasions or date nights. If you are looking for an upscale experience, then fine dining is definitely worth considering. However, keep in mind that you may need to make reservations in advance and dress appropriately for these types of establishments.
4. Cafeterias
Cafeterias are often overlooked as a dining option, but they can actually be a great place to find cheap and delicious food. Many cafeterias in school offer buffet-style meals that allow students to choose from a variety of dishes, making it easy to find something to suit any taste or budget. Most times, students are not pleased with the food options available on their campuses and would rather look for other options.
5. Grocery stores
Although not among the type of restaurants for students, grocery stores may not be the first place that comes to mind when looking for a place to eat, but they can actually be a great option for students. Many grocery stores have prepared food sections that offer a wide variety of meal options at reasonable prices. In addition, buying groceries and cooking your own meals can be a great way to save money.
Tips for finding great student discounts:
1. Check restaurant websites or ask in-person
Many restaurants offer student discounts, but they don't always advertise them. The best way to find out if a restaurant offers a discount is to check their website or ask a staff member in person.
2. Sign up for newsletters or follow on social media
Another great way to stay updated on student discounts is to sign up for newsletters or follow your favorite restaurants on social media. This way, you'll be among the first to know about any special promotions or deals that they are offering.
3. Ask about group discounts
If you are planning to eat out with a group of friends, be sure to ask about group discounts. Many restaurants will offer a reduced rate if you are dining with a large group.
Whether you are looking for a quick bite between classes or a sit-down meal with friends, there are plenty of great dining options and restaurants for students. Be sure to take advantage of student discounts and special promotions to save even more money on your meals. And, if you are ever unsure about where to eat, just ask your fellow students for recommendations – they are sure to have some great suggestions!
We have all these type of restaurants for students on our platform and if you are a student strictly under a budget, you can check out our platform and make a reservation.
IMPORTANT INFORMATION: Dinesurf is currently hiring campus ambassadors and if you are eligible for this position, send in your application. Here's all the details you would need here.
YOU MAY LIKE THIS