Abuja, Nigeria's vibrant capital, boasts a thriving culinary scene, and at its heart are these 10 exceptional restaurants. They have carved a niche for themselves by delivering an unparalleled international dining experience. Whether you're in the mood for exotic flavors from distant shores or crave the comforting familiarity of global classics, these establishments offer a passport to gastronomic delights. Join us as we explore the diverse world of international cuisine through the lens of Abuja's finest dining destinations.
10 Abuja Restaurants Serving International Cuisine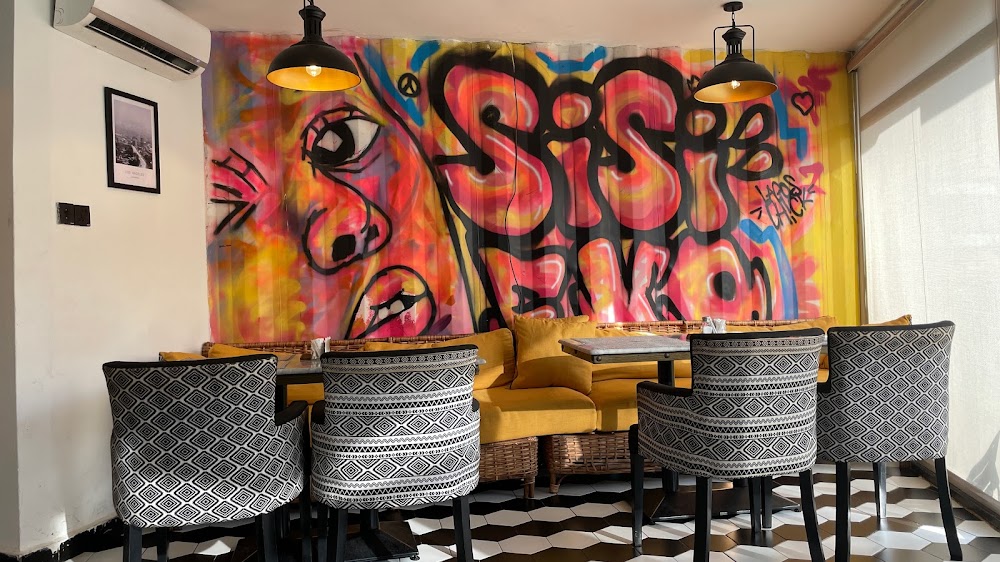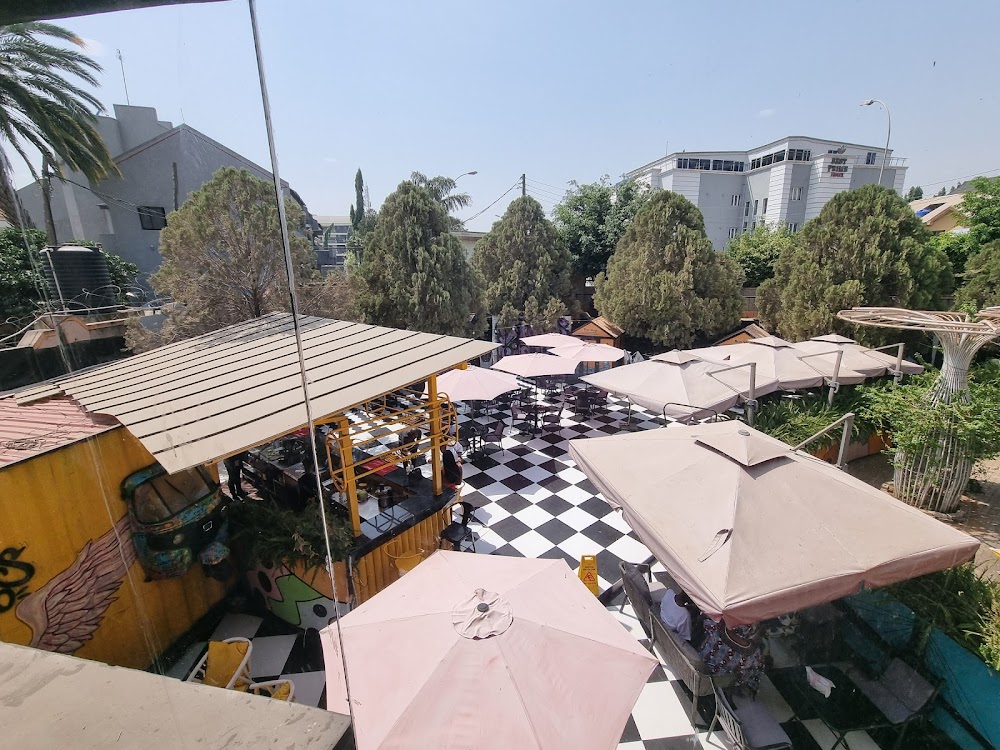 1. Lagos Bistro
Lagos Bistro stands as a culinary gem in the heart of Abuja, beckoning all seekers of exceptional dining experiences. This renowned restaurant has earned its reputation for an extensive and delectable menu designed to cater to every palate, making it the ultimate destination whether you're planning a romantic evening or a lively night out with friends. With a diverse offering that spans African and international cuisines, from the freshest seafood to perfectly grilled meats, each dish is meticulously prepared to tantalize your taste buds. Lagos Bistro goes above and beyond by also offering an array of cocktails and beverages, ensuring a drink to match every preference. What truly sets this establishment apart is its inviting and contemporary decor, creating an ambiance that is both chic and relaxed, ideal for savoring your meal. The restaurant's affable and attentive staff ensure that every guest feels well-cared for, delivering impeccable service. Without a doubt, Lagos Bistro is the quintessential dining destination in Abuja, where outstanding food, welcoming surroundings, and top-tier service seamlessly converge. It comes as no surprise that it has garnered an abundance of rave reviews, leaving an indelible mark on the palates and memories of both locals and visitors alike.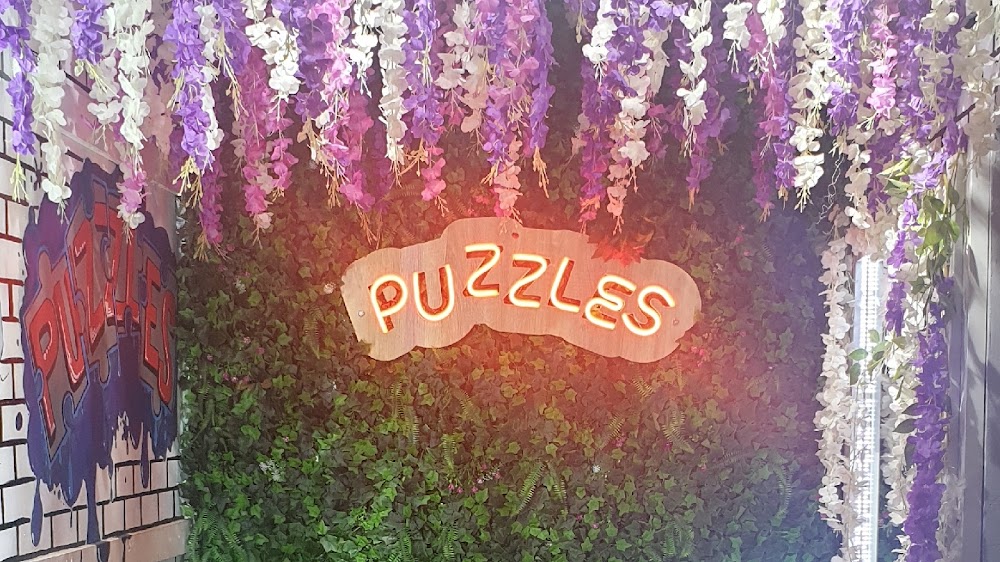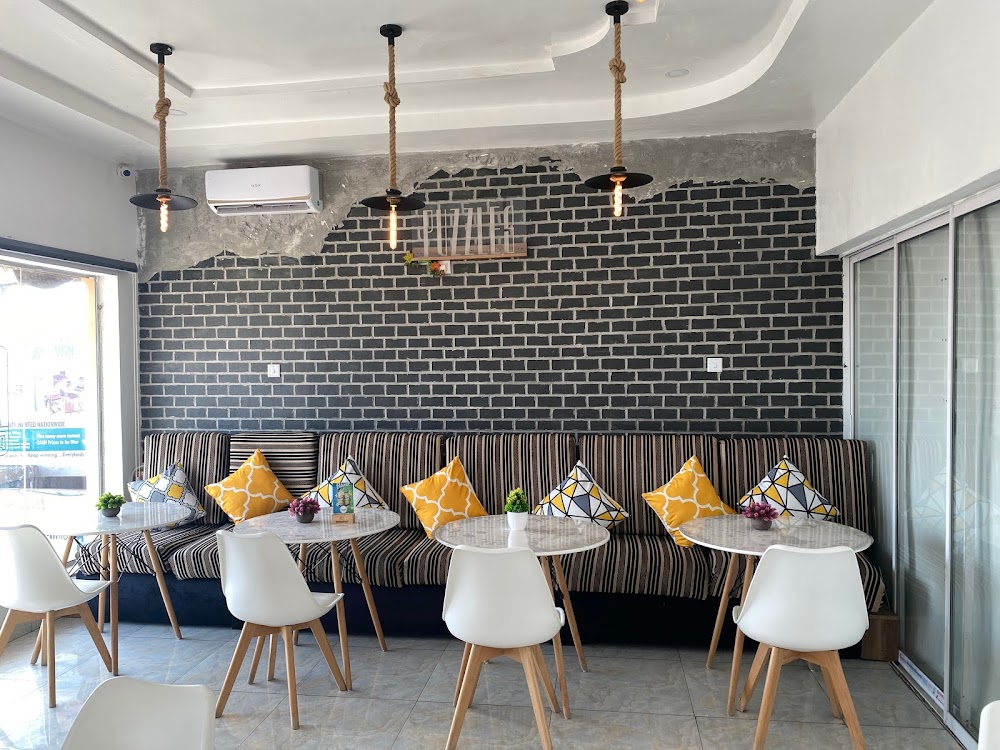 2. Puzzles Abuja
Located in the heart of Abuja, Puzzles Abuja offers an unforgettably delightful dining experience. The restaurant's atmosphere exudes a harmonious blend of warmth and sophistication, featuring carefully chosen decor and furnishings that create a cozy yet stylish ambiance. The friendly and knowledgeable waitstaff is always ready to assist with menu recommendations. The diverse menu caters to a wide range of tastes, featuring a variety of international dishes. Notable favorites among diners include the generously portioned and flavorful Beijing Noodles, the must-try Puzzle Instanbul with succulent prawns and fragrant rice, the juicy and zesty Chili Chicken Wings, and the uniquely spiced Plantain dish, a perfect accompaniment to any meal. Puzzles Abuja is also an ideal spot for a romantic date night or a casual evening out with friends. The spacious layout offers plenty of seating options, both indoors and outdoors, where guests can enjoy soothing music while sipping on signature cocktails or craft beers. If you're in search of a restaurant that combines delicious cuisine, attentive service, and an inviting atmosphere, Puzzles Abuja is the perfect choice, whether you're planning a romantic dinner for two or a night out with friends. Your dining experience here will undoubtedly leave you thoroughly satisfied.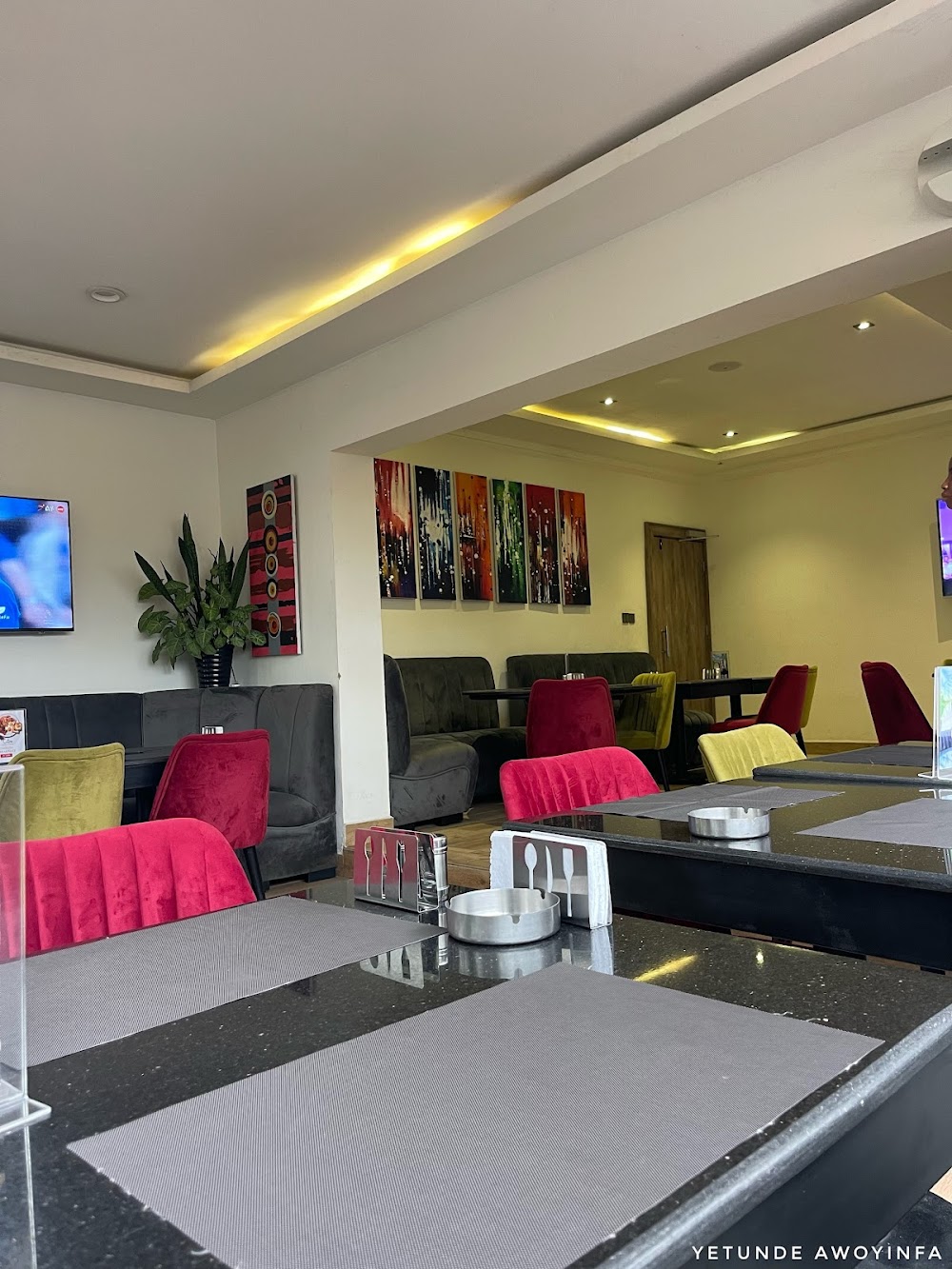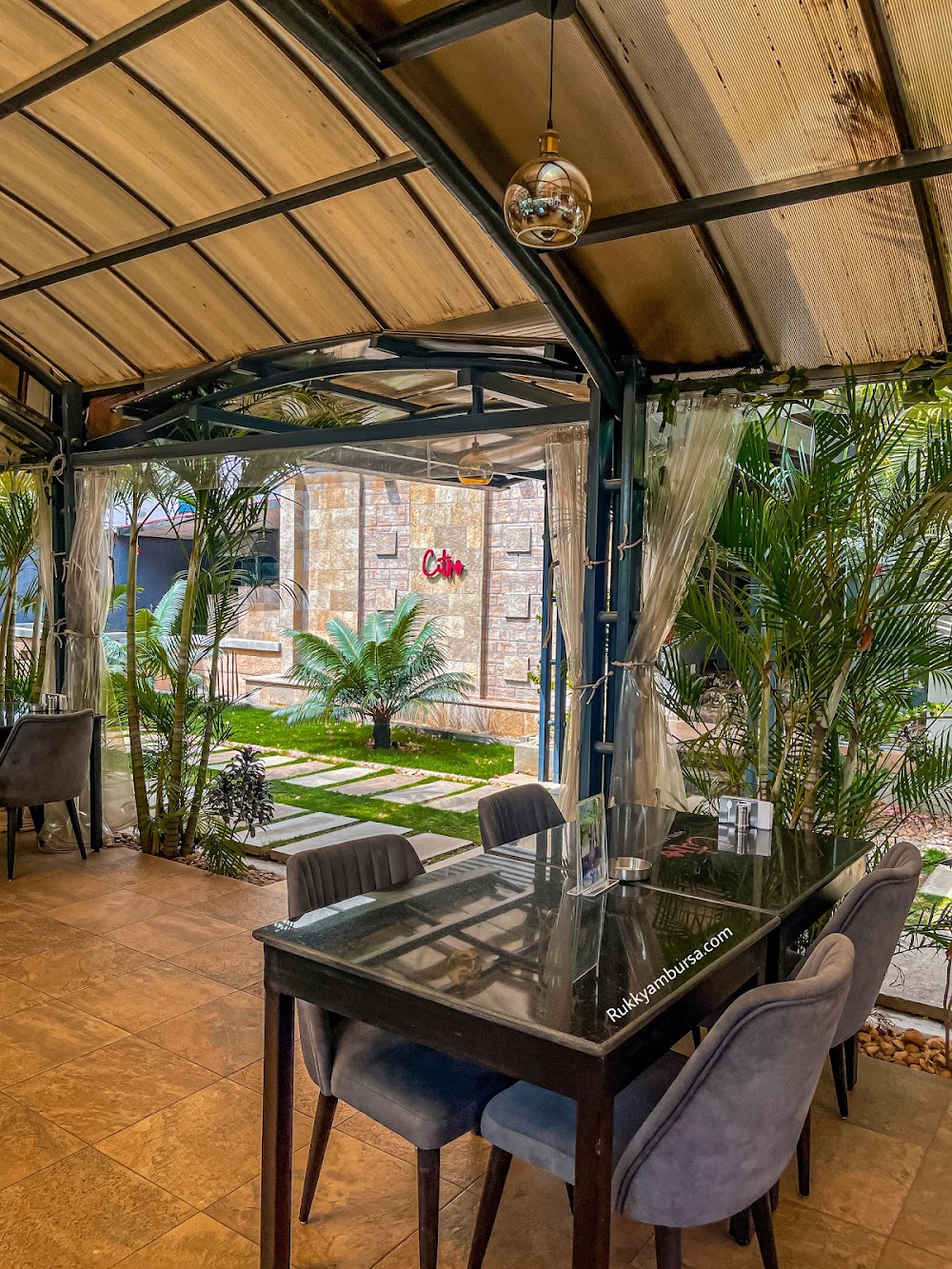 3. Citro Abuja
Citro Abuja, nestled in the heart of Wuse 2, Abuja, stands as a culinary and lounge haven that beckons all to experience its undeniable charm. The moment you step inside, you're enveloped by a refreshing and welcoming ambiance, setting the stage for a delightful dining experience. Their modern yet stylish decor, paired with a perfectly curated background soundtrack, creates an ideal setting for a leisurely evening. The restaurant boasts a diverse menu of international cuisine, featuring delectable offerings such as sandwiches, burgers, pizza, platters, pasta, and a range of irresistible desserts. Notably, their signature dishes, including the spicy chicken sandwich, prawn main dish, and succulent chicken and beef suya, have garnered a devoted following. The lamb, prepared to tender, juicy perfection, and the tantalizing appetizers further elevate the culinary experience. The warm and accommodating staff are always at your service, eager to provide recommendations and detailed explanations of each dish. They even grant you the privilege of requesting your favorite songs, enhancing the personalized touch. The beverage menu is equally impressive, with their mango-flavored mocktail being a standout favorite. Citro Abuja accommodates intimate evenings, family gatherings, and casual hangouts with friends, offering a fair pricing structure that ensures an unforgettable dining affair. When in Abuja, Citro is a culinary gem that should not be missed.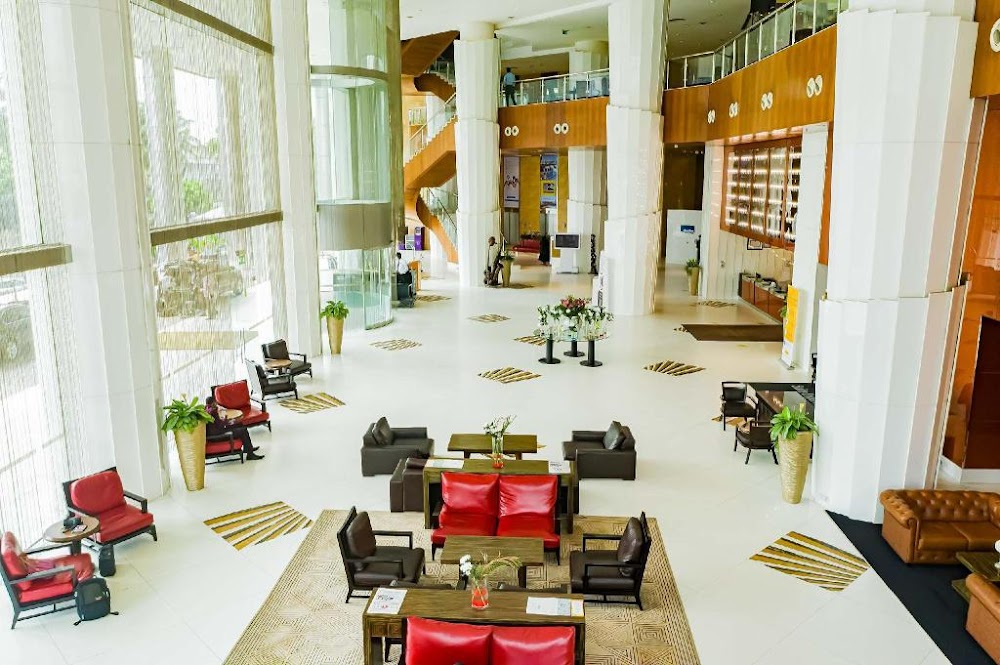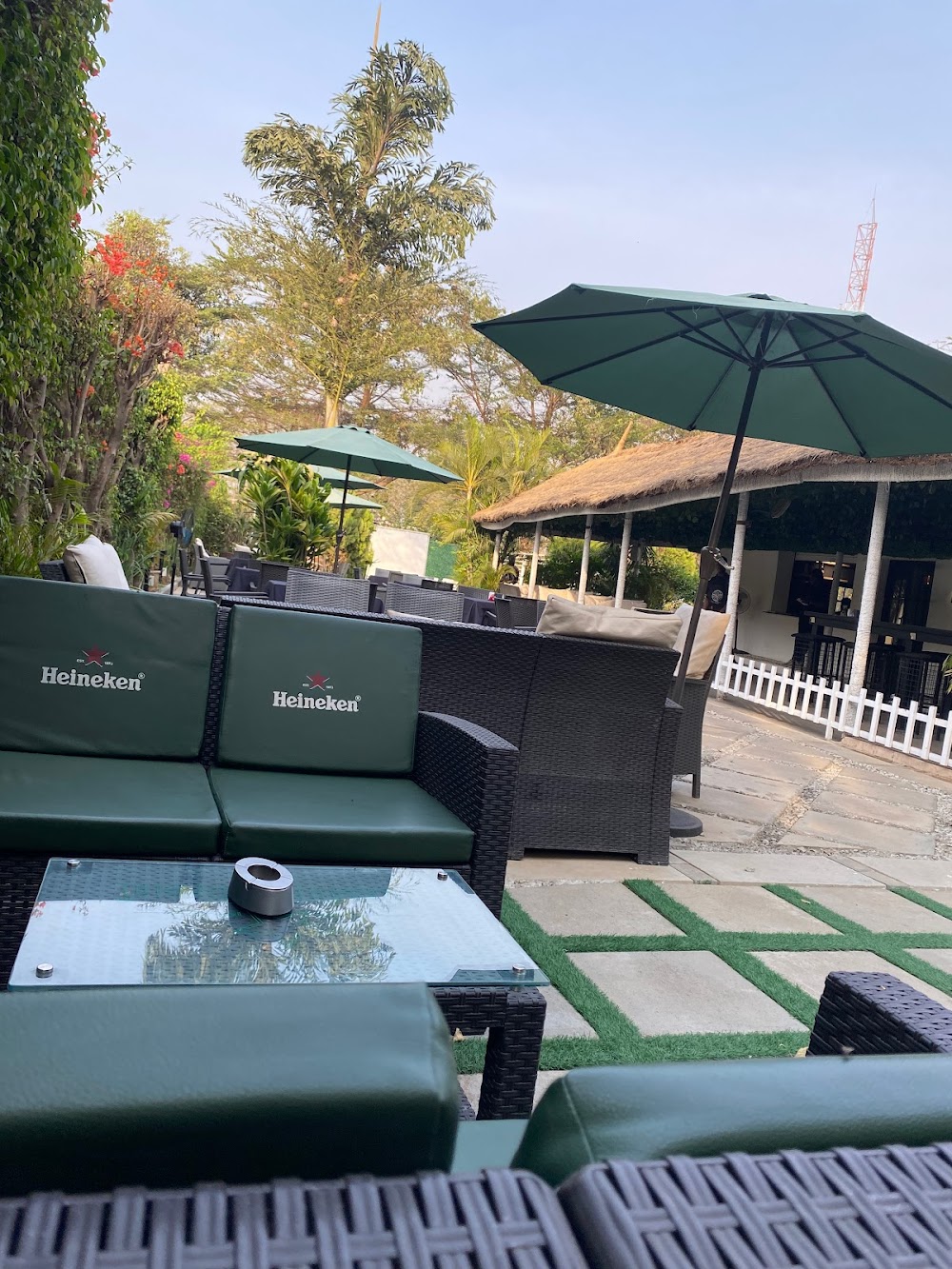 4. The Garden by L'Epicure
The Garden by L'Epicure in Abuja is a culinary gem that beckons with an exquisite dining experience. This restaurant is a must-visit, offering a delightful meal in a beautiful setting. Its cozy atmosphere sets the stage perfectly, whether you're planning a romantic evening or a casual get-together with friends. The menu is a culinary symphony, boasting a diverse selection of dishes to please every palate. From timeless Italian classics like perfectly sauced spaghetti and authentic pizzas to international treats like crispy chicken burgers, each plate is a masterpiece, carefully prepared with the freshest ingredients. The charm of The Garden by L'Epicure extends outdoors, where you can dine amidst lush greenery and a captivating view, making it an ideal spot to enjoy a meal with a glass of Heineken, all while surrounded by nature's beauty. Inside, the restaurant offers a cozy and comfortable ambiance, providing the perfect backdrop for an unforgettable dining experience. Moreover, The Garden by L'Epicure offers exceptional value for money, with reasonable prices considering the high-quality cuisine served. The restaurant's friendly and attentive staff are always ready to assist and answer any questions, ensuring a seamless and enjoyable dining experience. In summary, The Garden by L'Epicure is the ultimate destination for a delectable and memorable meal, whether it's a special occasion or a casual night out with friends. With its outstanding cuisine, inviting atmosphere, and reasonable prices, it stands as the perfect place to savor a meal in Abuja.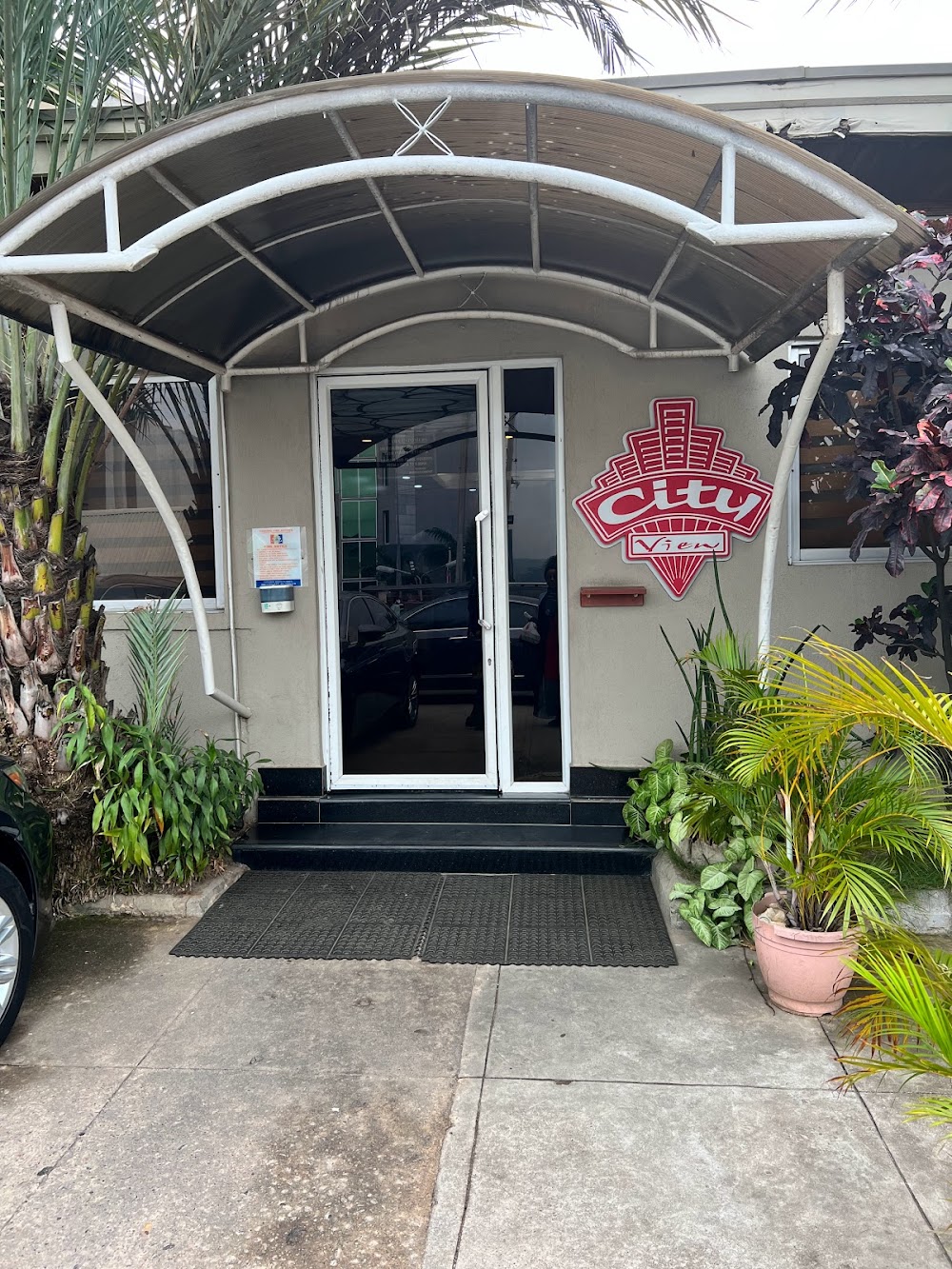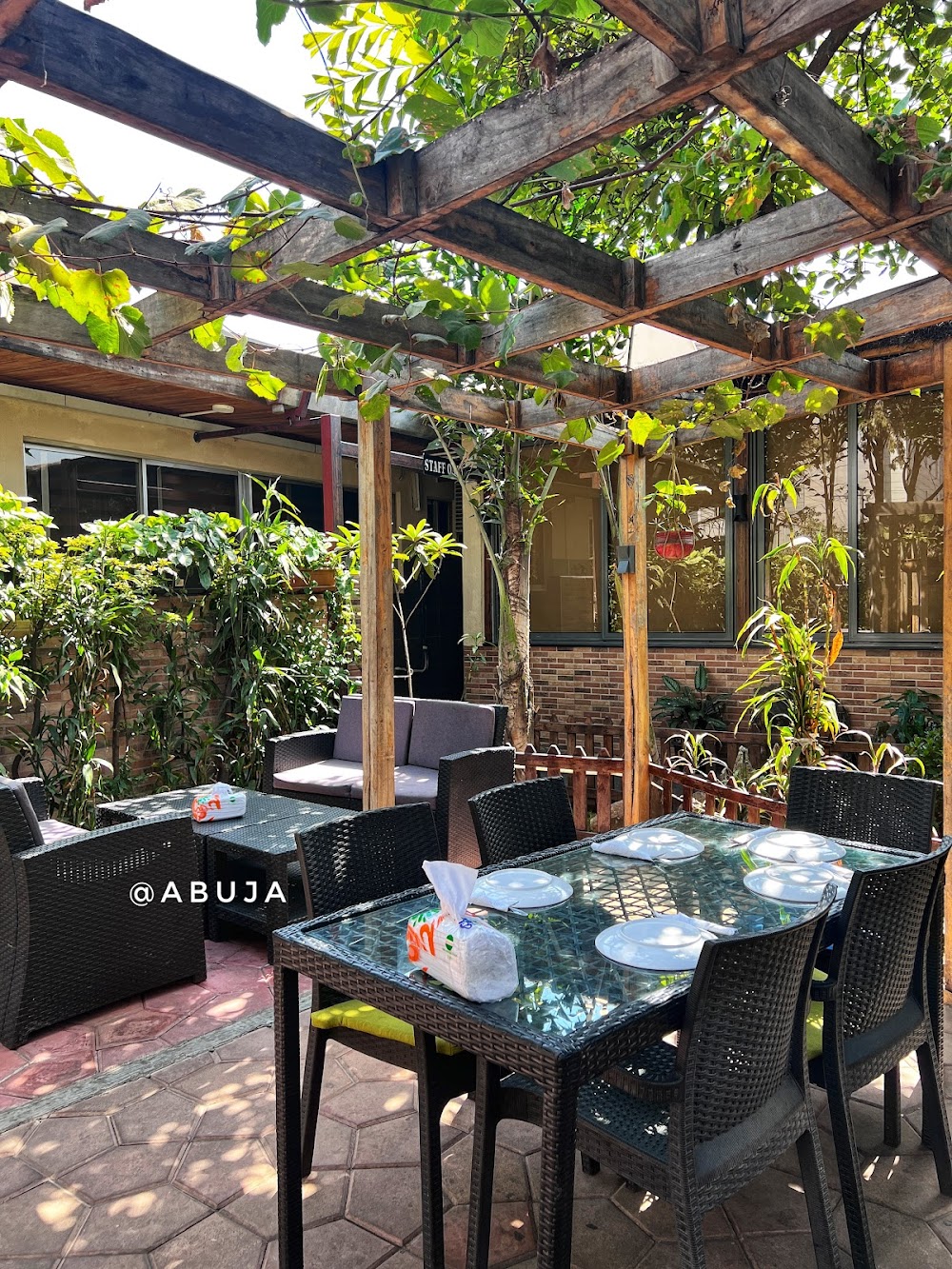 5. City View Restaurant
In the heart of Abuja, City View Restaurant stands as a beloved destination, drawing both locals and tourists seeking a delightful dining experience. Offering an unrivaled panorama of the city skyline, City View Restaurant creates the perfect setting for relaxation and culinary enjoyment. Its menu showcases a diverse array of delectable choices, ranging from authentic Nigerian classics to international favorites. Generous portion sizes and wallet-friendly prices ensure that every guest departs with contented appetites. The restaurant exudes a warm and welcoming ambiance, with a hospitable staff dedicated to delivering a memorable dining experience. Featuring indoor and outdoor seating options suitable for both intimate dinners and larger gatherings, City View Restaurant's limited parking space guarantees a secure environment. Guests can anticipate a distinctive and pleasurable culinary journey, marked by flavorful and diverse dishes. The hommus with meat remains a standout favorite, and the menu offers a variety of healthy and budget-friendly options. At City View Restaurant, exceptional food and breathtaking views converge, making it the ultimate destination for any occasion, where friendly service and delicious cuisine are the hallmarks of every visit.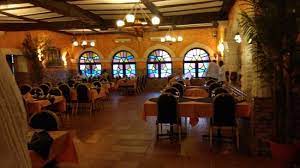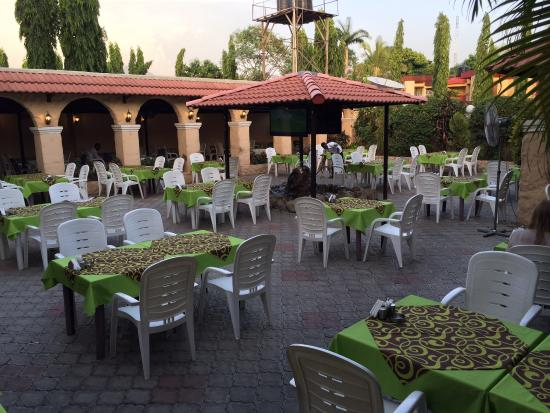 6. Al Basha
Al Basha, situated in the heart of Abuja, is a delightful dining destination renowned for its inviting ambiance and welcoming service. This restaurant's diverse menu seamlessly blends traditional Middle Eastern dishes with international culinary delights. Every dish is crafted using locally sourced, fresh ingredients, ensuring a consistently delectable dining experience. The dedicated staff at Al Basha consistently deliver friendly and attentive service, striving to make every guest's visit enjoyable. With prompt service and a willingness to accommodate dietary preferences, your dining needs are well taken care of. The warm and inviting decor, featuring wooden furnishings and soft lighting, sets the stage for a peaceful atmosphere, making it equally suitable for a romantic evening or a family gathering. In summary, Al Basha stands as an exceptional choice in Abuja for its delicious cuisine, amiable staff, and welcoming ambiance. Your taste buds and dining expectations will be pleasantly satisfied here.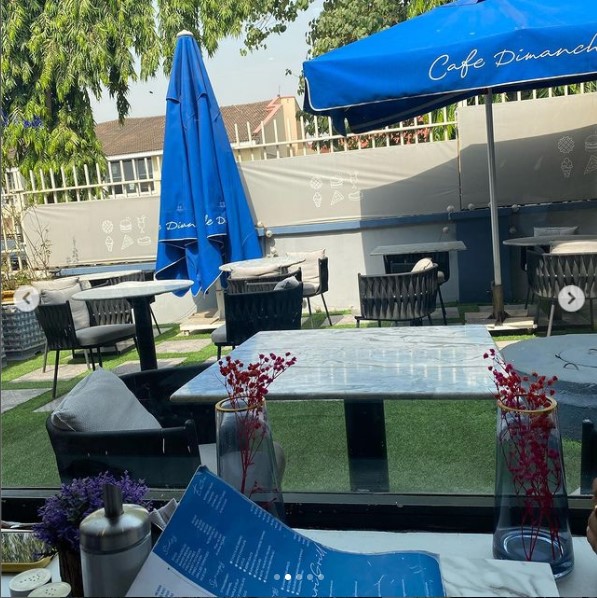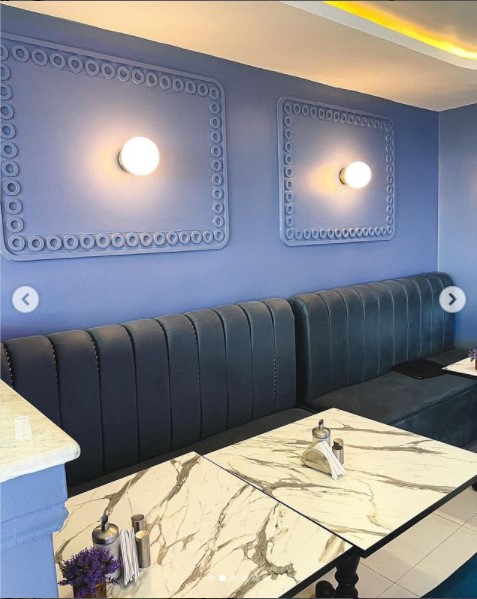 7. Cafe Dimanche
For an extraordinary dining escapade that celebrates global flavors, direct your culinary compass to Cafe Dimanche in Abuja. This remarkable restaurant effortlessly fuses an array of international cuisines, including African, Turkish, French, Arab, Italian, Korean, Mexican, and, of course, the rich and diverse tastes of Nigerian cuisine. From indulgent breakfast feasts to savory pizzas for lunch and decadent dinner options, Cafe Dimanche is your one-stop gastronomic haven. Their outdoor seating area and laid-back patio ambiance create an inviting space, making it the ideal setting for enjoying a delightful meal in the company of friends and family. Whether you're seeking to explore international culinary diversity or savor familiar favorites, Cafe Dimanche promises an unforgettable dining experience that satisfies every craving and culinary curiosity.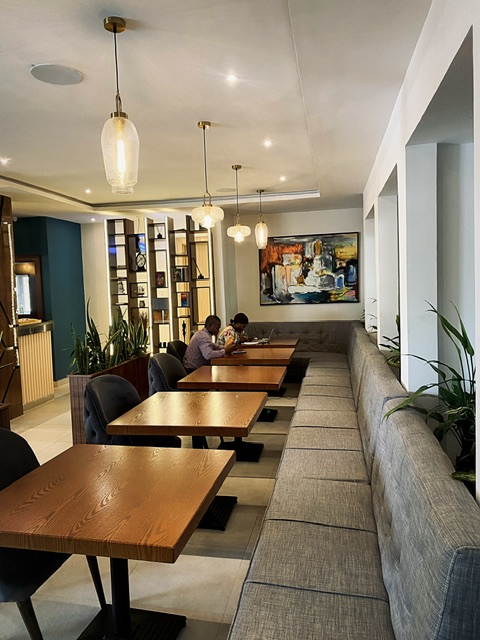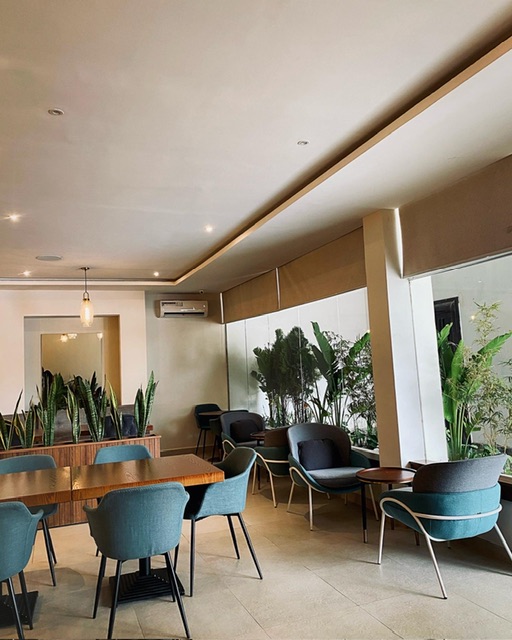 8. Kampe Restaurant
Welcome to "KAMPE RESTAURANT," an inviting and vibrant dining destination situated in the heart of Abuja. Here, a seamless blend of exquisite cuisine, warm ambiance, and attentive service aims to create truly memorable dining experiences for every guest. Upon your arrival at "KAMPE RESTAURANT," you'll be greeted by an artfully designed interior boasting contemporary decor with a touch of sophistication. The cozy lighting and thoughtfully arranged seating make this venue perfect for various occasions, be it work-related meetings, intimate dinners, family gatherings, or business discussions. The culinary team at "KAMPE RESTAURANT" takes pride in presenting a menu that celebrates a fusion of international flavors. Whether your palate craves traditional favorites or yearns for a contemporary adventure, the diverse menu caters to a wide range of tastes. From succulent steaks and fresh seafood to tempting vegetarian and vegan options, each dish is meticulously prepared using the finest ingredients sourced both locally and globally. To elevate your dining experience, an extensive selection of wines, cocktails, and mocktails has been thoughtfully curated to complement the diverse flavors on offer. The knowledgeable mixologists are always on hand to assist you in selecting the perfect beverage pairing for your meal. At "KAMPE RESTAURANT," a strong emphasis is placed on providing personalized service, ensuring that each guest enjoys attentive and considerate care. The friendly and professional staff is committed to ensuring your visit is a memorable one, delivering prompt and efficient service while respecting your privacy. For those looking to celebrate special occasions or host private events, exclusive dining spaces are available to accommodate both intimate gatherings and larger parties. Whether you're seeking a romantic dining experience, a productive business lunch, or a delightful brunch with friends, "KAMPE RESTAURANT" promises an exceptional dining venture that will tantalize your taste buds and leave you craving more. You are cordially invited to join and immerse yourself in the rich tapestry of flavors, ambiance, and hospitality that define this esteemed establishment.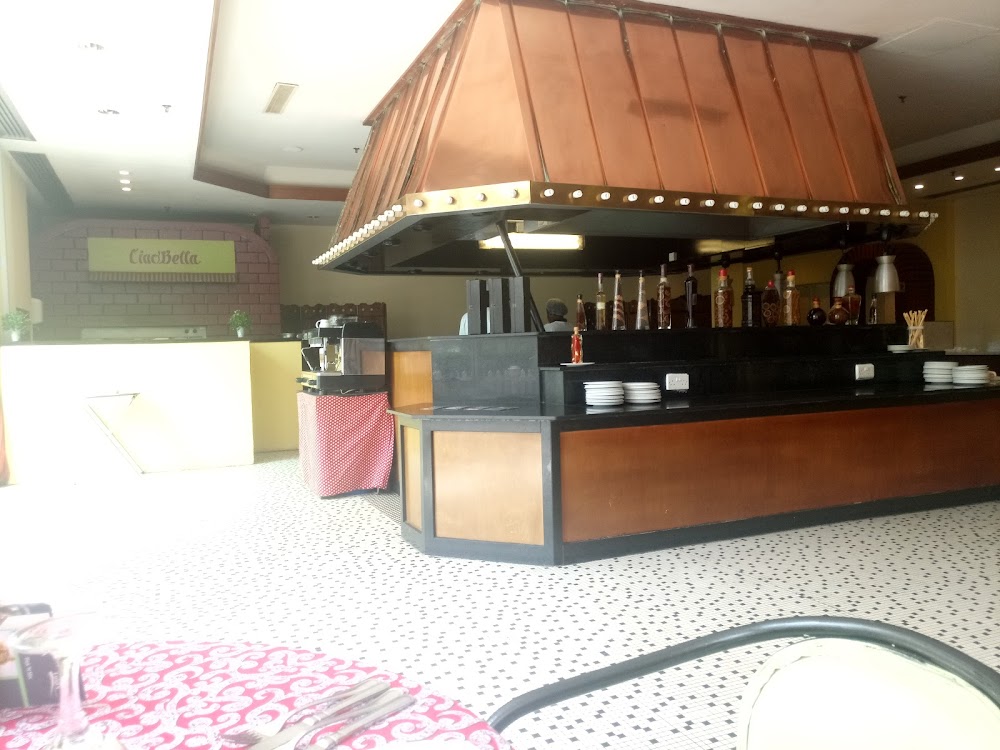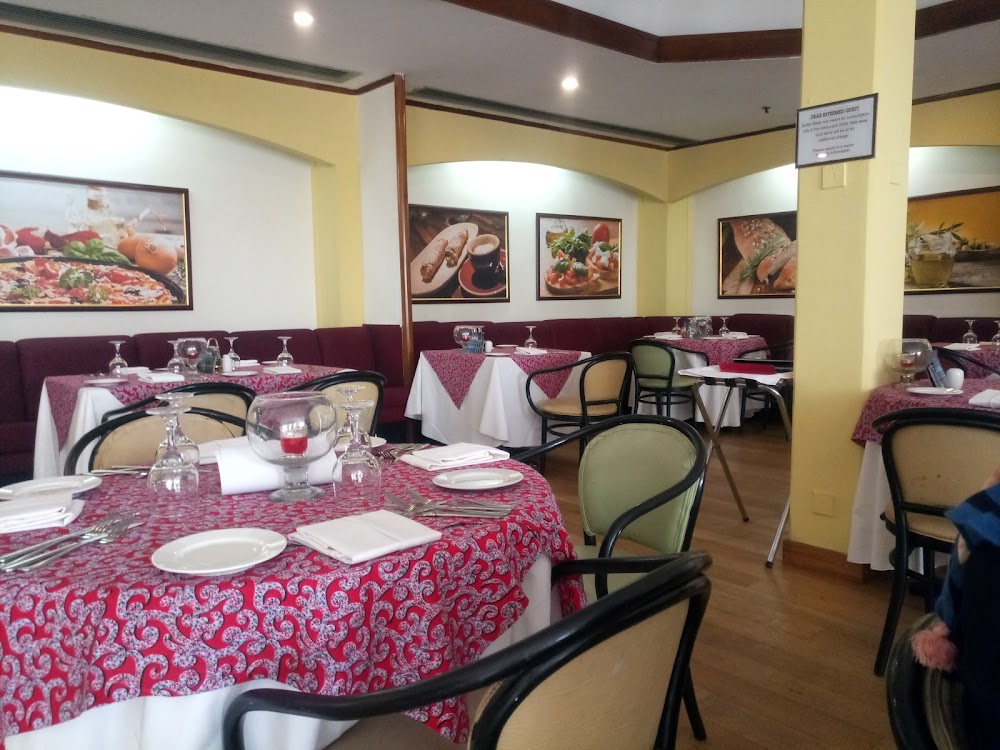 9. Luigi's Restaurant
Luigi's Restaurant, situated within the Sheraton Hotel in Abuja, stands as a remarkable Italian dining establishment that promises an unforgettable culinary journey. The moment you step through its doors, you're enveloped in a welcoming ambiance that radiates warmth. The restaurant's interior is tastefully adorned with Italian-inspired décor, creating an inviting and visually pleasing atmosphere. The staff at Luigi's are not just friendly but also highly attentive, ensuring your dining experience is nothing short of exceptional. Now, let's talk about the menu. Luigi's offers a tantalizing array of Italian dishes, ranging from beloved classics like pasta and pizza to regional specialties that showcase the richness of Italian cuisine. Portions are generous, and the flavors burst with bold and vibrant authenticity. Whether you're seeking a romantic dinner for two or planning an intimate gathering with friends and family, Luigi's caters to all occasions. Additionally, for those who want to soak in Abuja's pleasant weather, the restaurant provides outdoor seating on the patio, allowing you to dine al fresco. The culinary journey at Luigi's extends beyond the main course. Their extensive cocktail and wine list offers a wide selection of Italian and international wines, ensuring the perfect pairing for your meal. And don't forget to save room for dessert! Luigi's presents an enticing array of sweet treats, including Italian tiramisu, panna cotta, and homemade gelato, all of which provide a delightful conclusion to your dining experience. In sum, Luigi's is your go-to destination for any occasion. With its exquisite cuisine, inviting ambiance, and attentive service, it guarantees a dining experience that will linger in your memory long after your meal is over.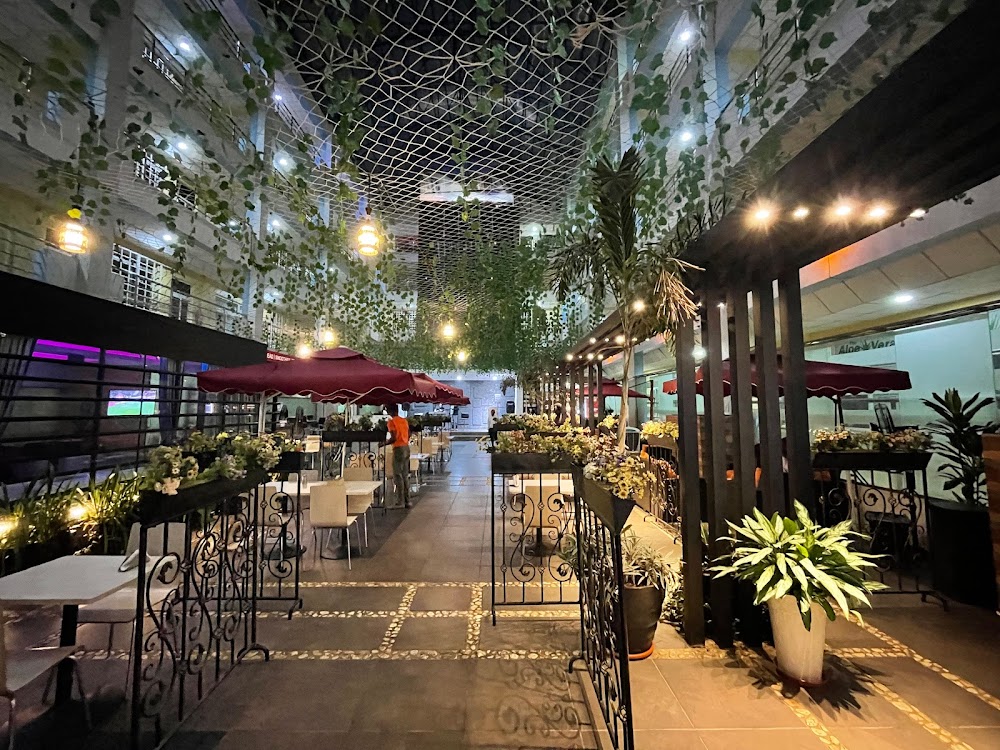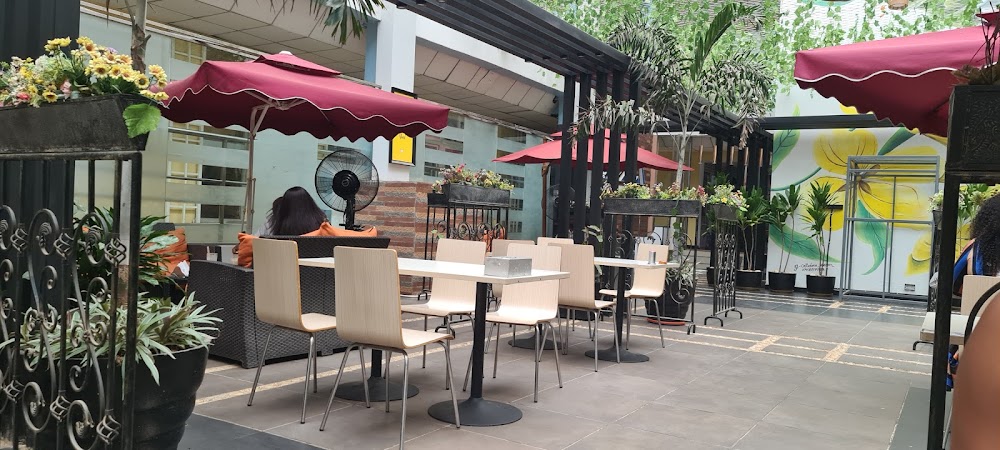 10. Atrium Restaurant
Atrium Restaurant, located in the heart of Utako, Abuja, is a remarkable dining establishment. It offers a warm and budget-friendly ambiance, catering perfectly to both dine-in and take-out preferences. Whether you're planning a romantic evening or a laid-back dinner with friends, Atrium Restaurant is the ultimate choice. Their extensive menu spans International, Continental, and local cuisines, boasting delights like Singapore Noodles, Fried Rice, Teriyaki Chicken, and more, ensuring there's something to please every palate. With meals starting at just 2,500 Naira, the prices are unbeatable. To quench your thirst, enjoy freshly squeezed orange juice and an array of tantalizing smoothies. Beyond the delectable cuisine, Atrium Restaurant offers an inviting and tranquil setting. As evening falls, the restaurant is bathed in gentle lighting, creating a romantic and intimate atmosphere. For those seeking something extra special, there's a VIP section and a well-stocked bar. And, to elevate your dining experience, a live band often graces the venue with soothing melodies. Atrium Restaurant not only promises mouthwatering dishes but also an unforgettable atmosphere. With its exceptional affordability and welcoming ambiance, this is a dining destination that deserves your attention.
Conclusion
In the dynamic culinary landscape of Abuja, these ten exceptional restaurants have emerged as ambassadors of global flavor, offering a diverse array of international cuisines to tantalize your taste buds. From the fragrant spices of Asia to the savory comforts of Europe and the bold flavors of Africa, they invite you on a gastronomic journey around the world without leaving the capital. Whether you're seeking a romantic dinner, a casual outing with friends, or a special celebration, these restaurants provide an enriching experience that extends beyond the plate. Abuja's finest international dining destinations beckon you to savor not just food but a tapestry of cultures, all while basking in welcoming atmospheres. We hope this list inspires you to explore the diverse world of international cuisine and create memorable dining experiences in the heart of Abuja.
With these 10 restaurants, your taste buds have just earned a frequent flyer card to the world of international cuisine.
YOU MAY LIKE THIS