Are you looking for the perfect beach getaway? Look no further than Lagos, Nigeria. You would find the best resorts in Lagos, that would cater to your vacation needs. As a tropical paradise, this bustling metropolis offers everything from serene beaches and stunning sunsets to exciting nightlife. Whether you're in search of an action-packed adventure or want to relax in luxurious comfort, we've rounded up the 10 best resorts in Lagos that are sure to provide an unparalleled experience. So read on to find out what places made our list.
10 Best resorts in Lagos include:
1. La Manga Luxury Beach Villas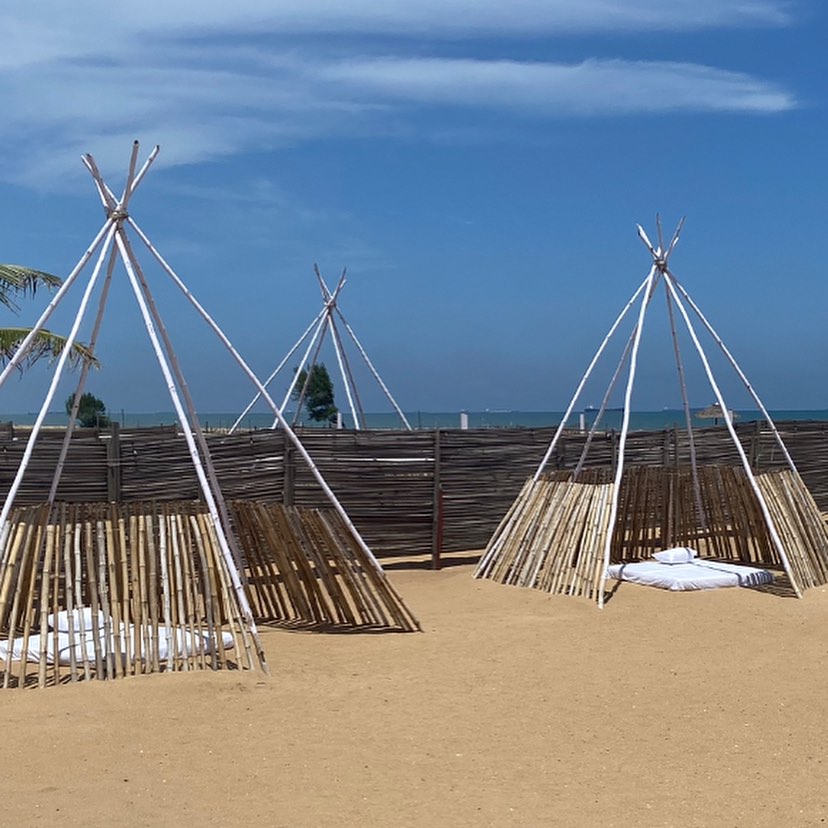 Situated on the picturesque Ilashe Island in Lagos state, with the Atlantic Ocean nearby, lies this exquisite Luxury Beach Villa—a serene and magical retreat that entices tourists from near and far. Its captivating ambiance offers a perfect escape, allowing guests to leave their worries behind and immerse themselves in a truly unforgettable experience.
The resort's allure lies in its Spanish architecturally designed villas, exuding an elegant and luxurious atmosphere. With four beautifully furnished bedrooms, each adorned with sliding doors leading to private balconies, guests can enjoy uninterrupted views of the breathtaking surroundings. Complete relaxation awaits in the jacuzzi, while the massage room and private lounge add an extra touch of indulgence. Designed to cater to every need, the villa boasts a fully equipped kitchen, providing guests with the freedom to cook their favorite meals or opt for the services of a private chef. The inviting swimming pool offers a refreshing oasis, perfect for leisurely moments under the warm sun.
For those in search of a truly remarkable vacation, this Luxury Beach Villa is the ultimate destination. Embrace the tranquility and enchantment of this exceptional resort, where luxury blends seamlessly with nature, promising cherished memories for years to come.
2. Whispering Palms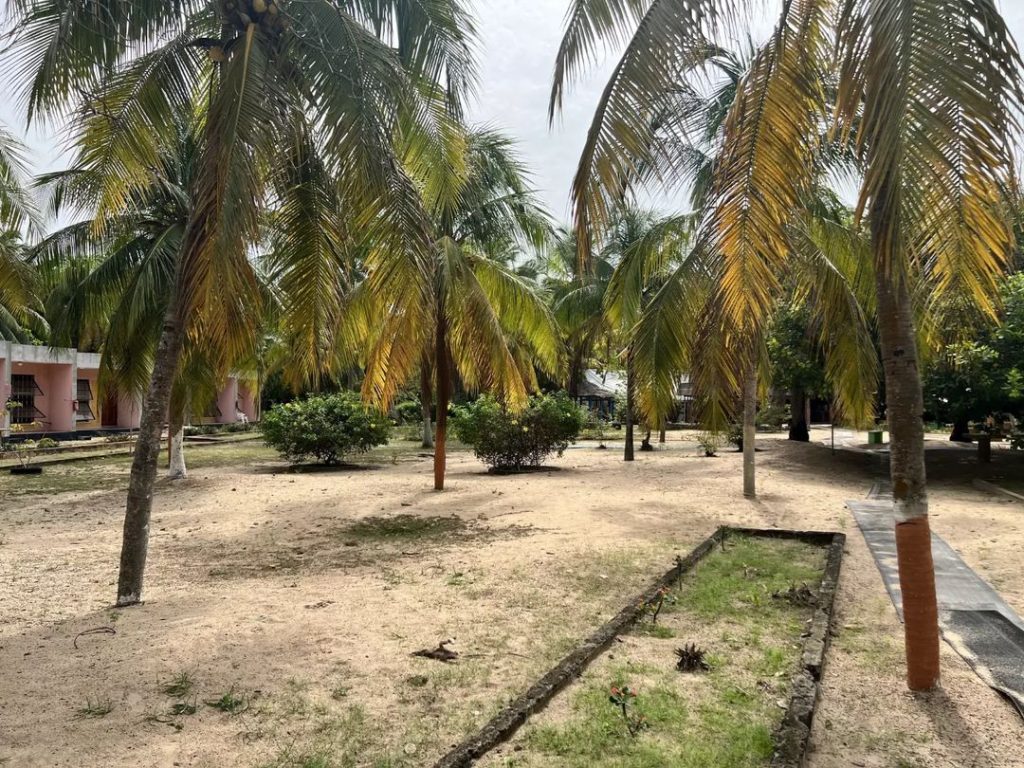 Located in Badagary, Lagos state, The Palms is a must-see vacation destination that promises a marvelous experience for visitors. The resort's unique scenery, tall palm trees, and stunning beach create an enchanting ambiance that captivates all who visit. One of its major attractions is the mini zoo, which houses a plethora of exotic animals, adding to the resort's allure.
Visiting The Palms guarantees a memorable vacation, as it offers a wide array of activities to indulge in. From exploring the mini zoo to enjoying the pristine beach, every moment spent here is sure to be cherished. The resort's beach is adorned with gorgeous huts and beachside umbrellas, providing the perfect setting for relaxation and creating a colorful backdrop for memorable photographs. Additionally, The Palms offers on-site hotel accommodations, featuring standard rooms, spacious lounges, and a refreshing swimming pool, ensuring guests have everything they need for a comfortable and enjoyable stay. Without a doubt, The Palms deserves a spot among the best resorts in Lagos. Unwind and relax at this remarkable resort, surrounded by nature's beauty and endless opportunities for joy and tranquility.
3. La Campagne Tropicana Beach Resort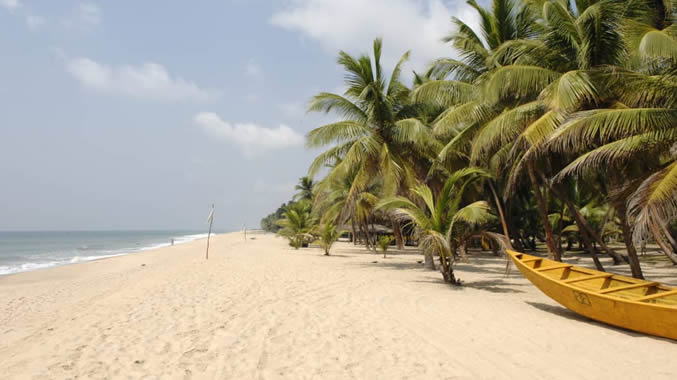 Nestled along the Lekki/Epe expressway, this Beach Resort is one of Africa's top destinations, known for its natural beauty and serene ambiance. The resort boasts the Atlantic Ocean, a savannah, a freshwater lake, and a vast sandy beach. Activities like hiking, hunting, horse riding, water sports, beach volleyball & football await guests. Luxurious accommodations, spa treatments, massage therapy, a fully equipped gym, and a 27-hole golf course complete the unforgettable experience.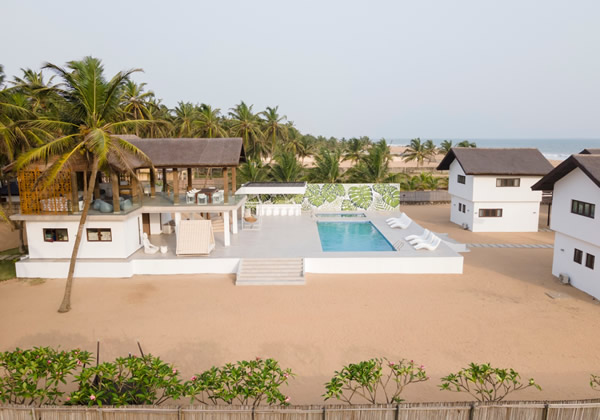 This resort is nestled in the tranquil town of Ikare in Lagos state, this Beach Resort offers a unique and exclusive getaway accessible only by boat. With an abundance of fun and memorable activities, it caters to families, couples seeking a romantic escape, or individuals in pursuit of relaxation amidst serene surroundings. The resort's secluded nature makes it a perfect haven for those yearning for solitude and a break from the bustling city life. At the heart of the resort lies a large community beach house featuring six duplex cabins. To secure your spot, it is advisable to call ahead and make early reservations due to the limited accommodation available.
For those seeking adventure, the resort offers thrilling activities such as skiing and boat rides, ensuring guests have an unforgettable time on the water. Furthermore, the resort's kitchen ensures that guests are well-fed and content throughout their stay. Discover the tranquil beauty and serenity of this exclusive Beach Resort, where unforgettable experiences await, and nature's embrace offers a peaceful respite from the demands of daily life.
5. Jara Beach Resort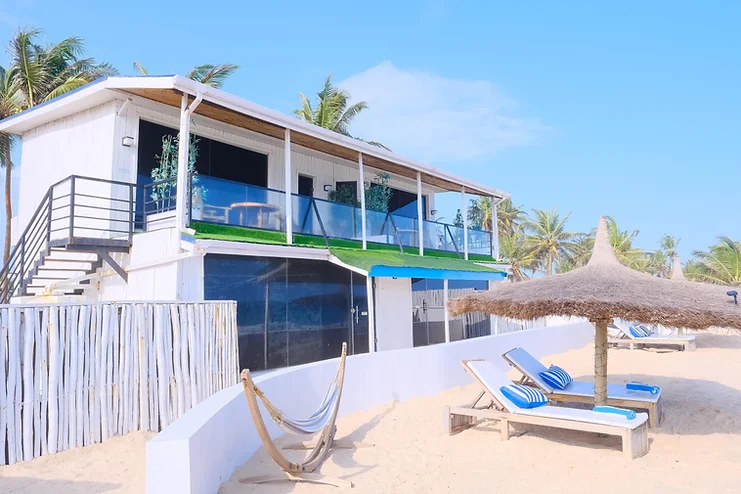 Situated in the charming locale of Museyo, Eleko – Lagos, this Beach Resort boasts a stunning view of the majestic Atlantic Ocean. Whether you're planning a family vacation, a romantic couple's retreat, or a solo adventure, this resort offers the perfect setting for a memorable escape. The breathtaking scenery at Jara beach resort is sure to soothe away the stresses of daily life and invigorate your soul. At this enchanting beach resort, the array of activities caters to every interest, from thrilling outdoor water sports to delightful indoor entertainment. The diverse experiences ensure that guests of all ages find joy and relaxation throughout their stay. The meals served at the resort are a divine treat, leaving you craving for more with every delectable bite.
Indulge in comfort and luxury at the well-appointed lodges, equipped with modern facilities and showcasing an aesthetic that's truly picture worthy. Undoubtedly, this Beach Resort ranks among the best resorts in Lagos, Nigeria, offering an ideal location for unwinding, rejuvenating, and creating lasting memories filled with fun and relaxation.
6. Atican Beach Resort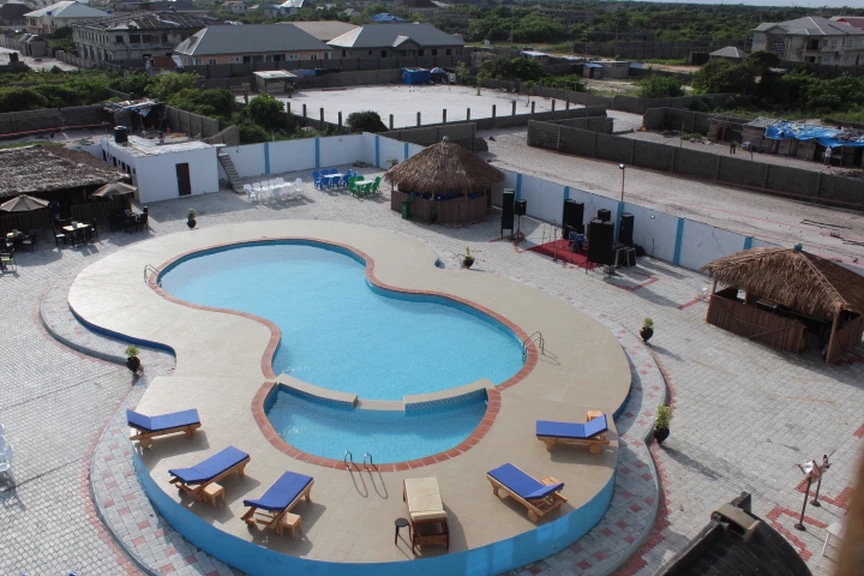 Located in the vibrant area of Lekki, Lagos, this Beach Resort stands out among the many private beach resorts in the city as a truly exceptional ocean-side destination. It caters to fun-loving individuals and families seeking a delightful getaway trip. With a perfect blend of nature's charm and modern amenities, this resort guarantees a glorious and unforgettable stay.
A plethora of activities awaits at this resort, including thrilling water games and beach volleyball, ensuring endless entertainment for guests. The presence of a barbecue grill, nightclub, bar, and Asun spot adds a touch of excitement and variety to the experience. Moreover, the resort's restaurant offers a delectable array of mouth-watering local and international cuisines, satisfying every palate.
The accommodation at this beach resort comprises comfortable and well-furnished rooms, providing the ideal retreat after a day of enjoyment. Guests are treated to daily newspaper delivery, adding a touch of convenience and luxury to their stay. Truly, this beach resort is a must-visit destination and also one of the best resorts in Lagos, promising a remarkable and fulfilling vacation experience for all.
7. Inagbe Grand Resort & Leisure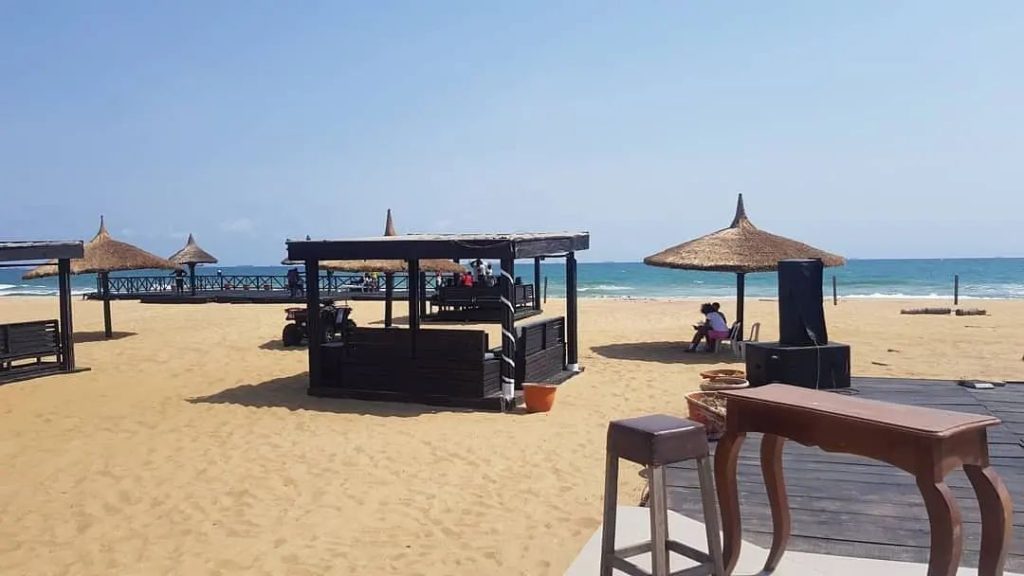 Situated along Snake Island, off the Lagos coast, this modern beach resort offers a delightful fusion of culture, nature, and breathtaking views. Accessible via a thrilling boat ride from the Regatta jetty, it beckons adventure lovers to embark on an exhilarating journey to paradise. The resort's tranquil and picturesque environment attracts numerous visitors, making it an ideal holiday spot for anyone seeking peace and beauty. Inagbe Beach Resort presents a plethora of enjoyable activities for guests to relish. From indulging in soothing spa treatments to engaging in thrilling water sports and beach soccer, the options are endless. A fully equipped gym awaits fitness enthusiasts, while horse riding and jungle tours promise exciting explorations. The resort offers various accommodations, ranging from cozy single rooms to spacious 6-bedroom villas, each tastefully furnished to provide utmost comfort. To satisfy your cravings, visit the resort's top-notch restaurant, where delectable dishes await your taste buds. With its warm and welcoming atmosphere, this beach resort truly feels like a home away from home, ensuring a memorable and rejuvenating stay for every guest.
8. Lighthouse Beach House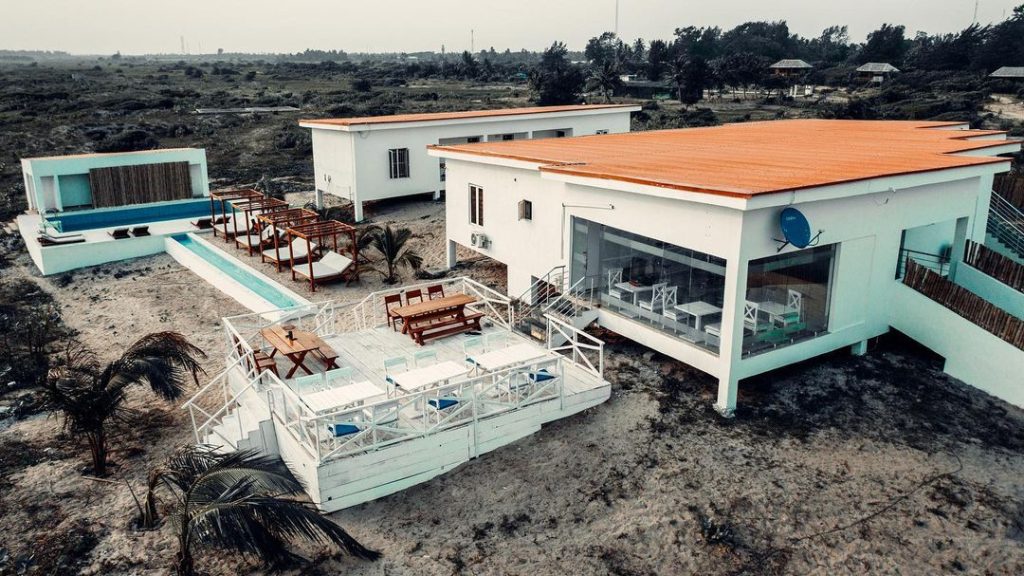 Welcome to Lighthouse Beach House, a boutique, all-inclusive beach hotel perfectly situated for breathtaking sunsets, just a 10-minute boat ride away from Victoria Island, Lagos. Whether you seek a delightful vacation or a relaxing staycation, our beach house offers an unforgettable escape. Immerse yourself in the tranquility of this unique beach house, where a pool, sundeck, and cabanas provide the ultimate setting to unwind while gazing at the mesmerizing Atlantic Ocean. For beach enthusiasts, the beachfront is a mere 5-minute walk from the hotel, offering an idyllic place to bask in the beauty of your trip.
9. White Deck Beach Resort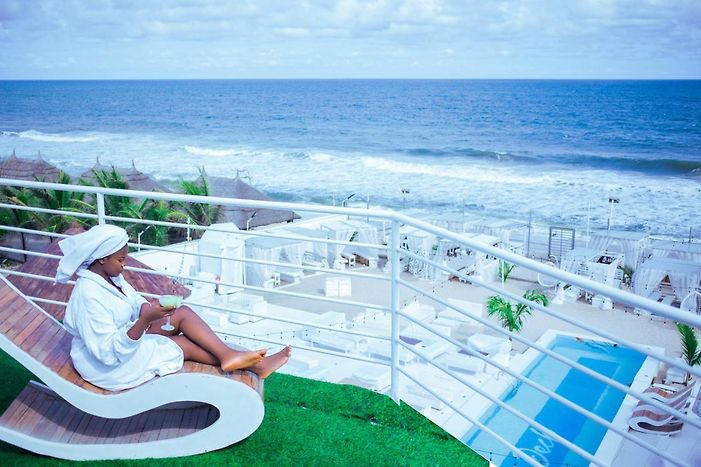 This Beach Resort presents a magnificent getaway spot, promising a blissful and memorable holiday experience. It is located at 4 white deck close, off okun Ajah road. The resort's unique allure lies in its exotic fusion of culture, nature, and modern charm, creating a tranquil environment where endless fun awaits. Perfect for families or those seeking a special retreat, it caters to a wide range of guests.
At this destination, a plethora of outdoor and indoor activities await, with numerous water sports to satisfy the adventurous spirit. This beach resort epitomizes luxury and comfort, offering various spacious room options and features that ensure a truly unforgettable stay. The accommodation's elegant decor seamlessly matches the resort's refined theme, creating an ambiance of sophistication. Complementing the elegant setting, fine dining options are available, ensuring a culinary experience that matches the overall indulgence of the resort. Whether you seek relaxation or excitement, this Beach Resort provides a well-rounded and memorable vacation for all.
10. Epe Resort and Spa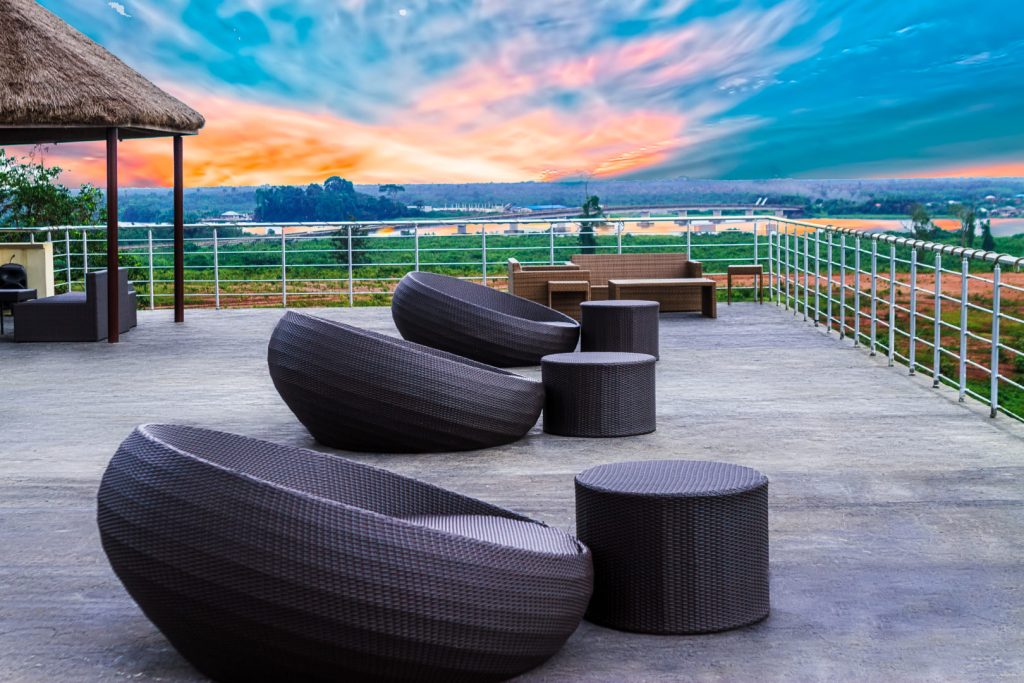 Situated on Itoikin Road in Epe, Lagos, Epe Resort & Spa is a renowned haven for top-notch service and a serene environment, offering solace to weary hearts seeking relaxation. The resort's tasteful scenery captivates visitors, as does their exquisite cuisine, garnering fame for its delectable offerings with an all-inclusive menu featuring both international and local dishes.
At Epe Resort & Spa, the possibilities for enjoyment are boundless. From refreshing swimming sessions to indulgent spa experiences and a plethora of outdoor and indoor sports, guests have ample activities to choose from. The resort's spacious and pleasantly furnished rooms provide a delightful retreat, complementing the exceptional service for which the resort is known.
For those seeking a place to unwind, Epe Resort & Spa promises an unparalleled experience with its blend of impeccable service and a captivating ambiance, making it an ideal destination for a rejuvenating escape and it is not strange that it is among some of the best resorts in Lagos.
What's even better about these 10 best resorts in Lagos is that you can get access to them any time you want. Whether it's for a weekend getaway or just a break from your everyday life, each one of the 10 best resorts in Lagos can offer an unparalleled getaway. After all, everyone deserves a mini escape and unwind in stages of luxury at least once in their lifetime! Go ahead and book yourself into one of the many amazing getaways today – and take advantage of the warm African sun. Enjoy this unique experience and show off your photos online with friends and family! Until next time, cheers!
If you are not able to visit some of the best resorts in Lagos listed in this post, but still want to experience that beach vibe, we have some waterfront restaurants in Lagos. Read 8 Best Waterfront Restaurants in Lagos.
OTHER POSTS YOU MAY LIKE