For those who find solace in the warmth of their home cuisine, these 10 best restaurants abroad scattered across the globe stand as ambassadors of taste, offering a delectable slice of home.
There are few things as uniquely Nigerian as our cuisine. If you're looking for a taste of home, or want to explore a new and delicious culture, here are the 10 best Nigerian restaurants in the U.S.! All of these restaurants will give you a hearty meal that is authentically Nigerian. So put on your stretchy pants and get ready to eat!
10 Best Restaurants Abroad
These restaurants abroad have carved a niche for themselves.
Suya Spot: Located in Owing mills, Maryland. It is a West African family owned and operated restaurant that serves up mouthwatering and healthy Nigerian Food, prepared with love without the use of chemicals and preservatives.
Taste of Nigeria: This Houston-based spot serves up classic dishes. Their menu is so authentic you can taste it in your soul, and with everything from oxtails to pepper soups available, you'll have no trouble finding a favorite dish. They could even bring it to you with their delivery and catering services.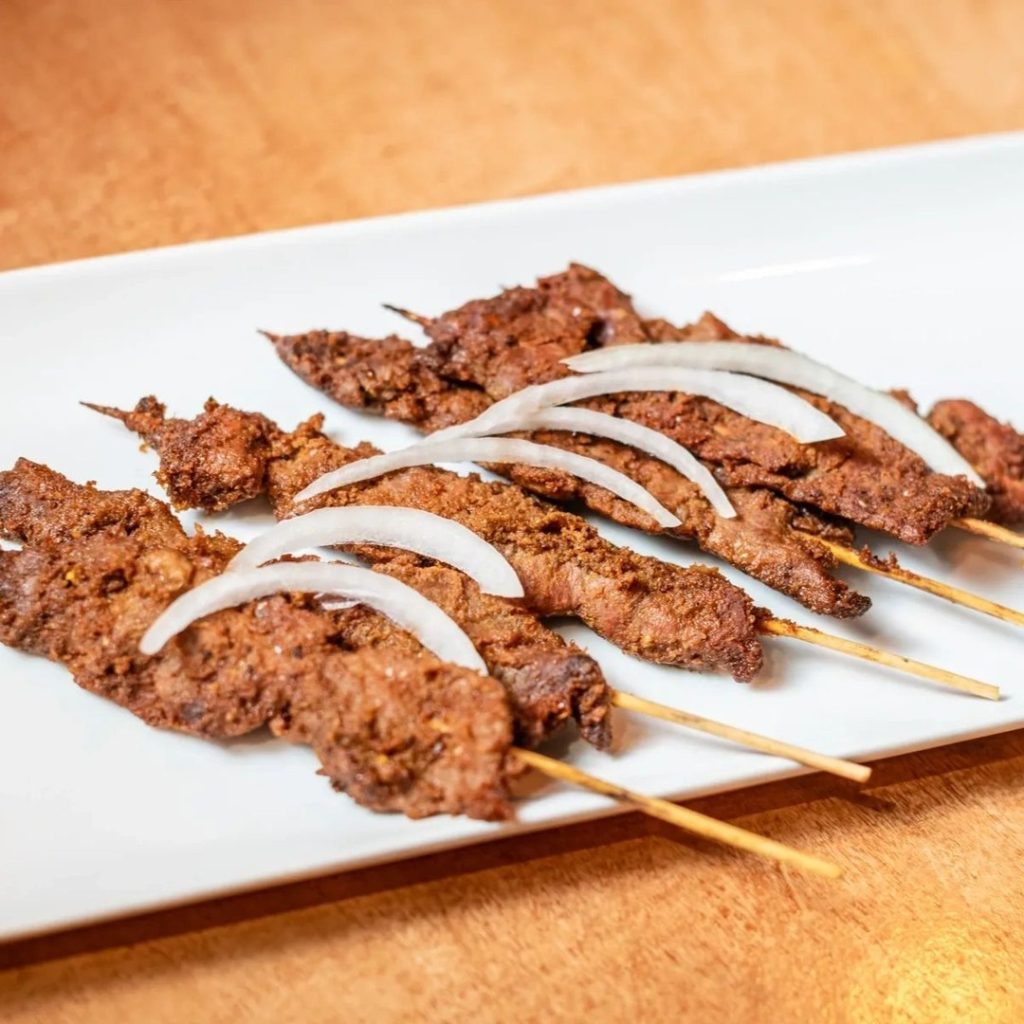 Voilà Afrique Restaurant & Catering: An African-owned business founded on a vision of shifting boundaries in African cuisine that is making a special mark in the world of Manhattan cuisine.
Walk into Voila Afrique Catering Company and feel totally at home with a variety of affordable, tasty, homemade street food.
ChòpnBlọk: A fast-casual restaurant concept that carefully unveils the West African culinary experience, serving fresh proteins, vegetables, grains, and beverages that are prepared under a West African flavor profile, packaged in a local, contemporary fashion.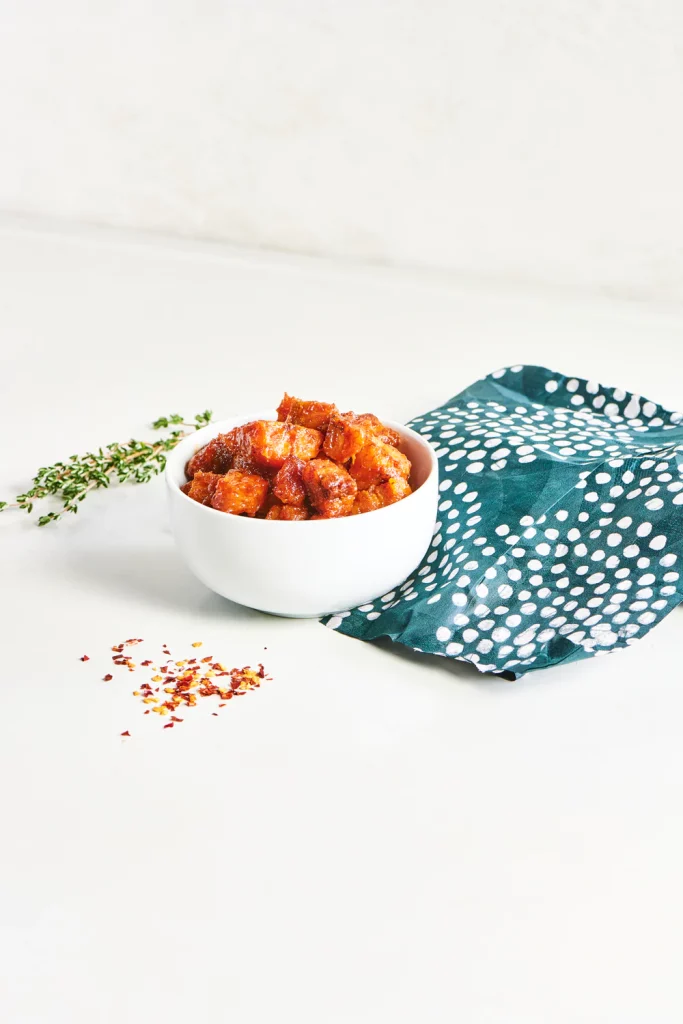 Safari Restaurant: The first and longest-running Nigerian restaurant in Houston, Texas; established in 1996. Offering authentic Nigerian dishes to the Houston Community. They are passionate about their cuisine and strive to provide their guests with quality, delicious meals.
Finger Licking restaurant: A West African restaurant located at 9817A bissonnet st Houston TX 77036.
They offer a wide array of fresh food – goat pepper soup, beef suya, beef meat pie, sausage roll, scotch egg, catfish and ewedu soup. They use the freshest ingredients in preparing this food to provide the best quality and taste.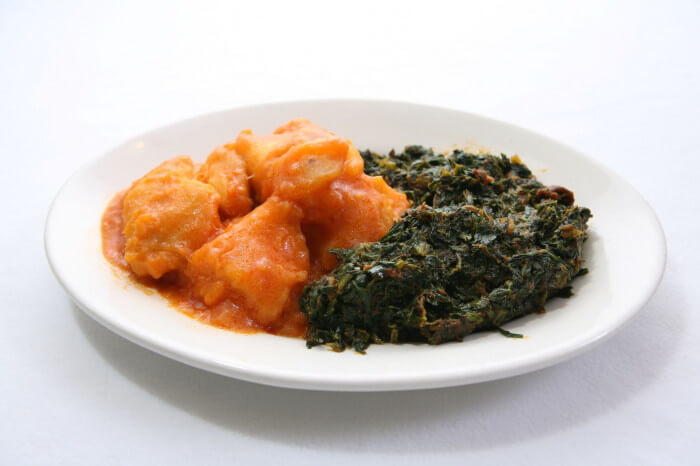 Amarachi restaurant: This is located in Brooklyn, NY. The menu here is mostly soul food and traditional Nigerian dishes; offering some of the best Nigerian soups like Egusi, efo-riro, okra made with stockfish in town.
Lagos Spot: Located in Newark NJ this restaurant provides an authentic Nigerian experience with their hearty cuisine and warm atmosphere.
They offer a wide selection of African food options like Ewa Agoyin, Moi Moi, Jollof Rice, Ewedu, Egusi soup and more.
Nigerian Kitchen Restaurant: If you are seeking authentic West African or Nigerian food this place is where it is at with its mouthwatering dishes. Located in Chicago, USA. The Nigerian Kitchen Restaurant is a spot for everyone.
Buka, New York: Buka is a Nigerian restaurant located in 1111 Fulton St, Brooklyn. The menu includes classic dishes like fried plantains, jollof rice, and goat meat pepper soup. Buka also serves a variety of African beers and craft cocktails that make the perfect accompaniment to the delicious dishes.
While there are many wonderful Nigerian restaurants across the country, these ten eateries offer diners an authentic taste of Nigeria without having to leave the United States. From flavorsome stews to delectable plantains, these restaurants provide a delicious glimpse into the vast and varied cuisine of Nigeria.
So, whether you're looking for a quick bite or a leisurely meal, be sure to check out one of these fantastic Nigerian restaurants the next time you're in the mood for something different.
OTHER POSTS YOU MAY LIKE