South Africa's rich coastline stretches for thousands of kilometers, offering an abundance of seafood treasures from the depths of the Atlantic and Indian Oceans. For seafood enthusiasts, this diverse nation provides a culinary playground filled with flavors that span from the delicate to the robust. In this article, we embark on a culinary journey to uncover the '8 Best Seafood Restaurants in South Africa.' Whether you're craving a succulent plate of grilled prawns, a taste of local fish delicacies, or a seafood platter fit for a feast, these restaurants have reeled in a reputation for serving some of the finest catches of the day. Join us as we explore the coastal gems that make South Africa a seafood lover's paradise.
8 Seafood Restaurants in South Africa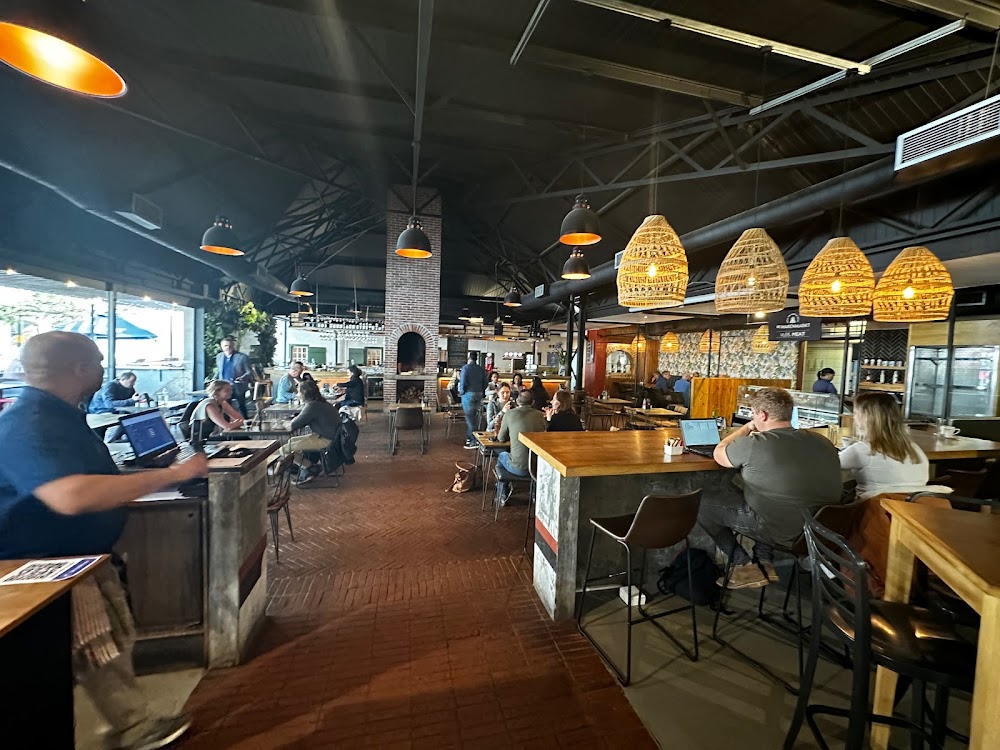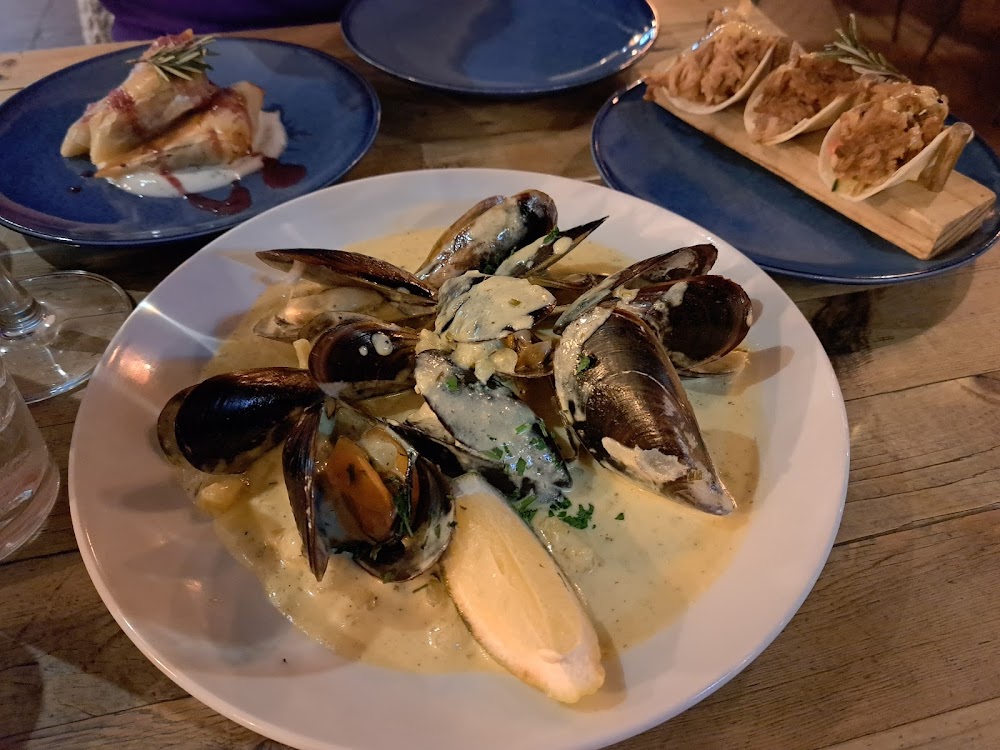 1. De Warenmarkt
Located in the heart of Stellenbosch, South Africa, De Warenmarkt is a hidden culinary gem that offers a delightful array of dishes. From fresh seafood to mouthwatering steaks and a tempting selection of light bites and appetizers, this restaurant caters to a diverse range of tastes. The standout attraction at De Warenmarkt is their perfectly cooked mussels, served alongside an array of tantalizing sauces and sides. The menu also features other crowd-pleasers, such as the lamb mimosa with yogurt starter, the prawn tempura risotto, and the heavenly milk tart. The restaurant's ambiance is both cozy and inviting, complete with a warming fireplace that adds to its charm, especially during the colder months. De Warenmarkt prides itself on its top-notch service, with knowledgeable waitstaff who are more than happy to assist you in navigating the menu and ensuring you have an unforgettable dining experience. For wine enthusiasts, De Warenmarkt houses a wine bar where you can sample a variety of local wines, enhancing the overall dining experience. And for those with a sweet tooth, you'll be pleased to know that they stay open late and can whip up delectable desserts even after the kitchen has closed. If you're seeking a unique dining adventure that will tantalize your taste buds, De Warenmarkt is the ideal destination. Whether your palate craves oysters, tacos, succulent steaks, or a sweet treat, this charming restaurant is sure to have something that will leave you savoring every bite.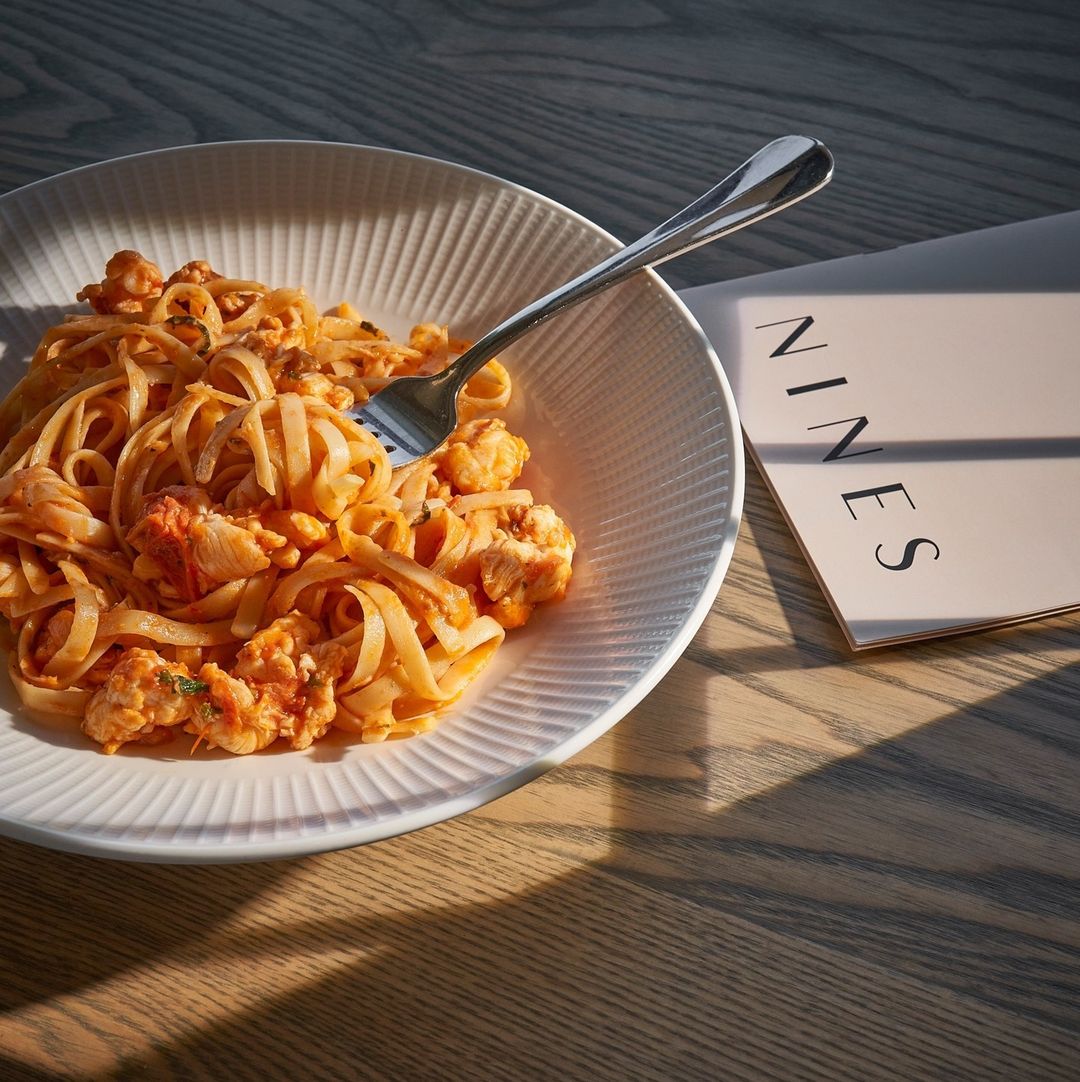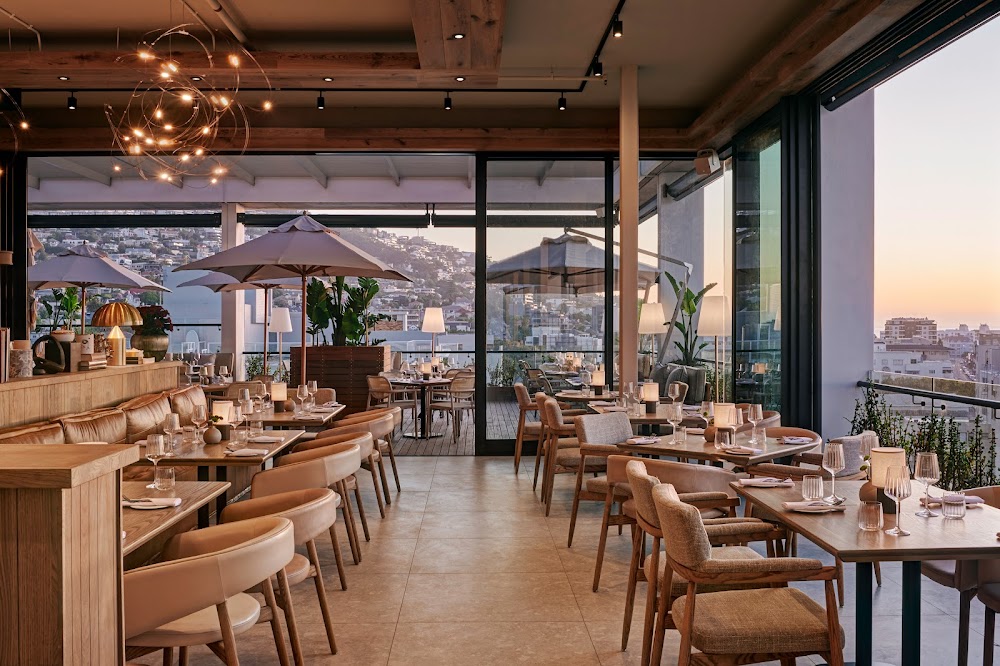 2. The Nines
Step into The Nines, Cape Town's premier dining destination nestled in the heart of Sea Point. As you enter, you'll immediately be embraced by the warm, welcoming ambiance and our attentive, friendly staff. The diverse menu caters to every palate, boasting an array of delectable options, from succulent seafood to irresistible desserts. Be sure to savor the seafood pasta, a dish that will enchant your taste buds with its harmonious flavors and expertly cooked pasta. If you have a penchant for sweets, the dessert selection promises to delight. With generous portions and a wide range of choices, there's something to satisfy every craving. The backdrop of stunning views enhances the dining experience, while the dedicated team, including the vigilant floor manager, ensures your visit is nothing short of exceptional. For food lovers, The Nines is a must-visit that beckons you to return again and again. Indulge in the finest that Sea Point has to offer—come and experience The Nines today!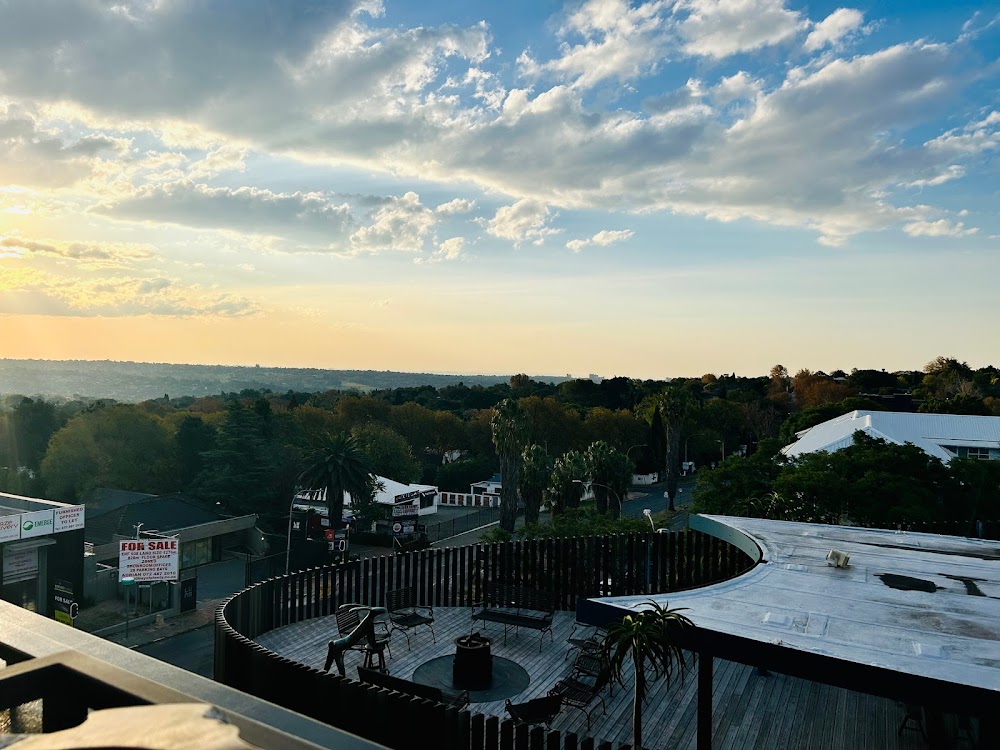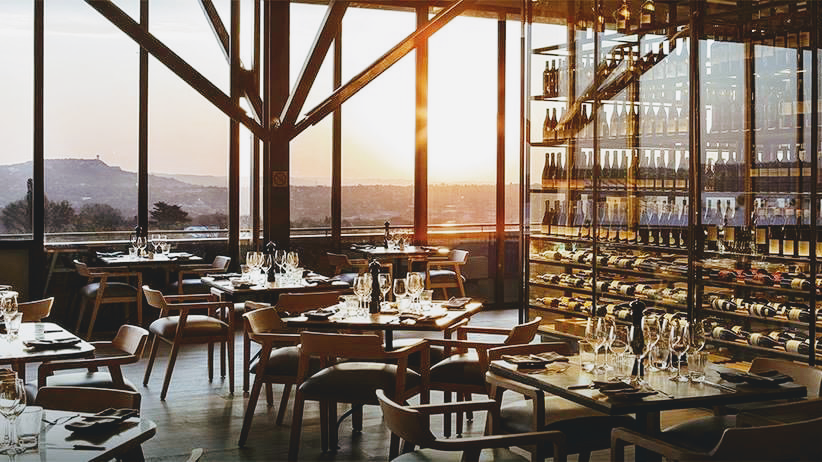 3. Marble Restaurant
Marble Restaurant, nestled in the heart of Johannesburg, offers a contemporary dining experience like no other. The moment you step inside, you'll be embraced by its welcoming ambiance. With panoramic views of the city skyline and beautifully landscaped gardens, the restaurant sets the stage for an unforgettable evening. The menu is a culinary journey that will delight your taste buds, featuring classic starters like octopus and snails, and mains such as sirloin steak and seafood platters. Marble's chefs take immense pride in their craft, using only the freshest ingredients to create perfectly balanced and generously portioned dishes. Service here is impeccable, with friendly and attentive staff who go the extra mile to ensure your dining experience is exceptional. The skilled bartenders can craft a signature cocktail tailored to your preferences. Whether it's a special occasion or a desire for a delightful evening out, Marble Restaurant promises an unforgettable dining adventure. With outstanding cuisine, impeccable service, and an ambiance that enchants, your visit to Marble will leave you thoroughly satisfied. Come and indulge in a truly unique dining experience at Marble Restaurant.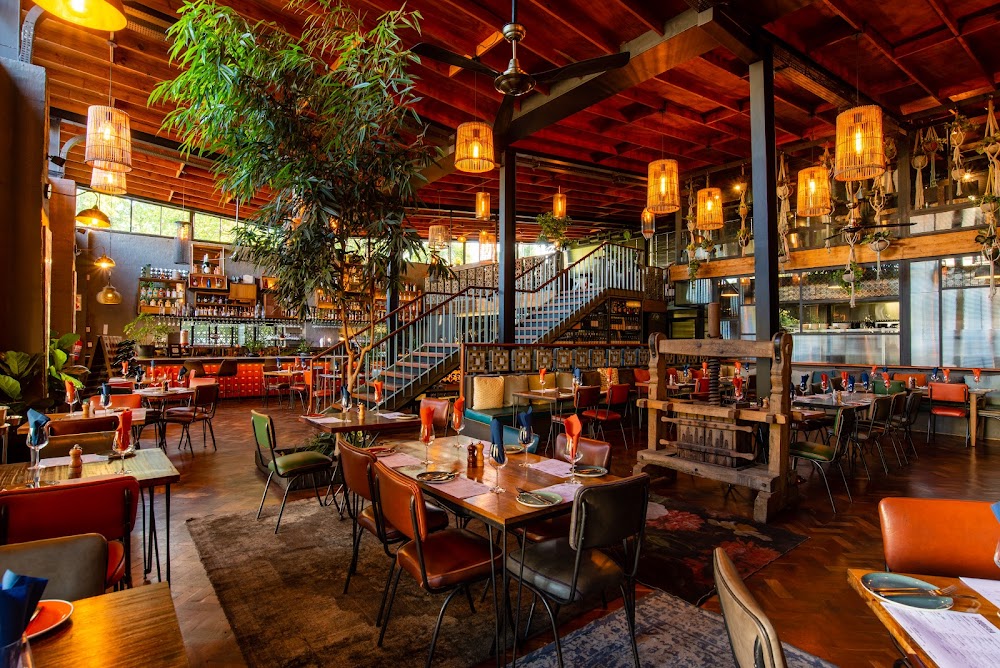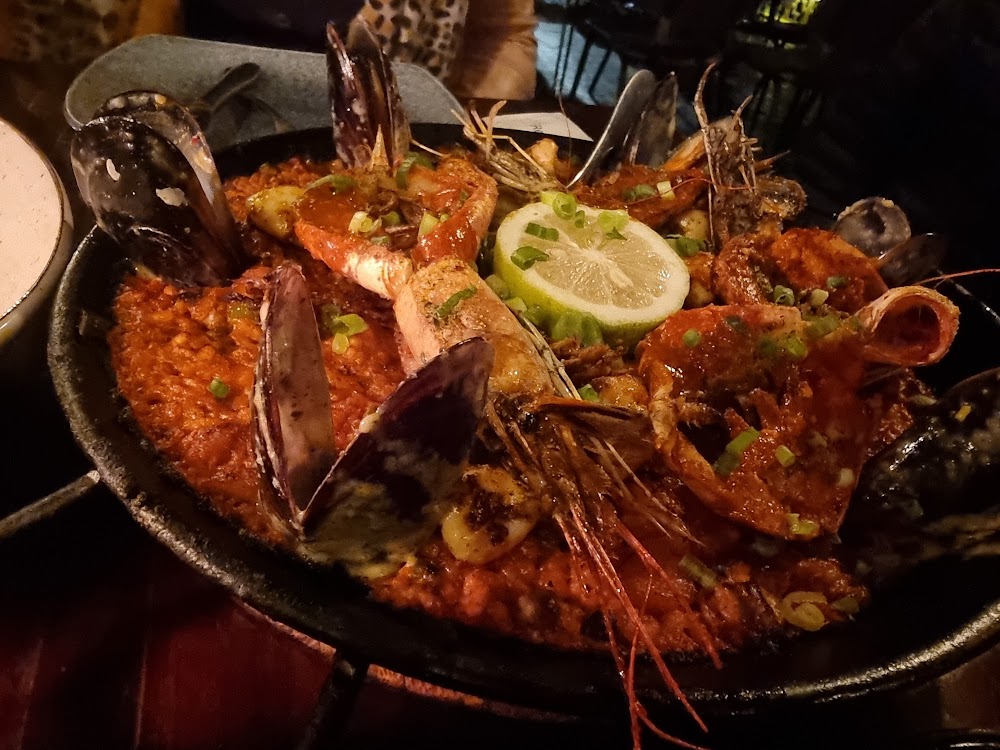 4. La Boqueria Parktown North
La Boqueria Parktown North, located in the heart of Johannesburg, South Africa, is an exquisite restaurant offering an inviting atmosphere and a diverse range of mouthwatering cuisine. The restaurant's décor is aesthetically pleasing, adorned with abundant greenery both indoors and outdoors, making it an ideal choice for special occasions like birthday dinners. The menu at La Boqueria Parktown North presents a tantalizing array of options, including flavorful tapas, impeccably prepared seafood paella, and irresistible zucchini fries, complemented by a variety of beverages. The tapas are known for their freshness and taste, while the zucchini fries are a local favorite. The seafood paella is a culinary masterpiece featuring a medley of carefully selected ingredients. The drink selection includes delightful choices like the Aperol Spritz and signature cocktails. The staff at La Boqueria Parktown North are friendly and attentive, providing prompt service. The accommodating manager goes above and beyond to ensure your dining experience is exceptional. Be sure to save room for the heavenly dairy-free strawberry ice cream dessert, a divine conclusion to your meal. La Boqueria Parktown North offers a delightful dining experience that is sure to satisfy. With its inviting ambiance, fresh and delicious food, and attentive staff, it is the perfect choice for a romantic evening, a family dinner, or a special celebration.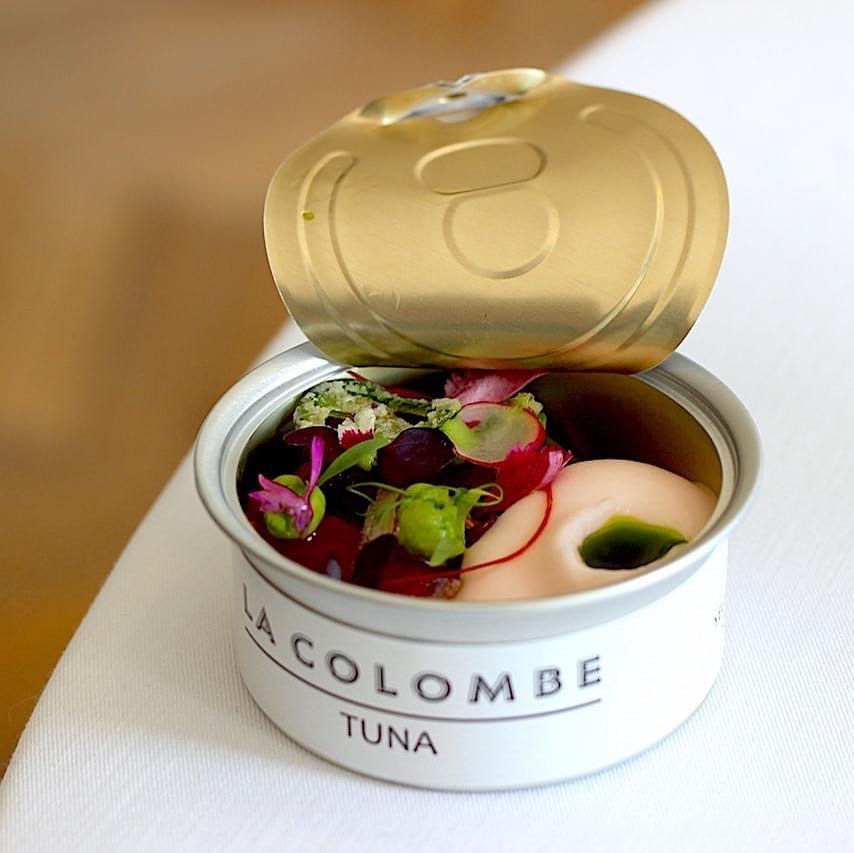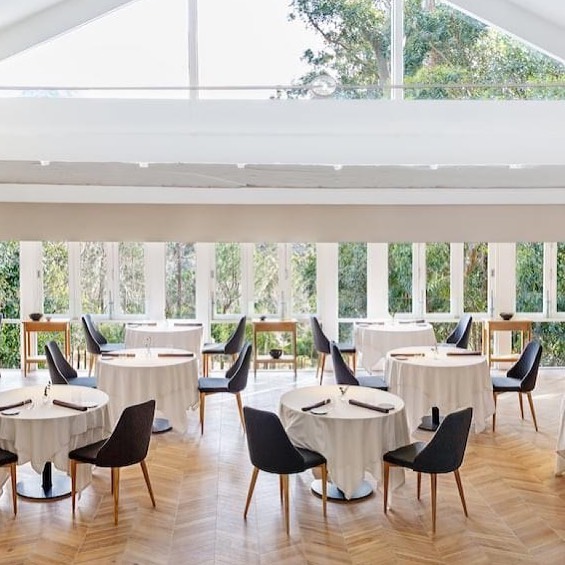 5. La Colombe Restaurant
La Colombe Restaurant, nestled in the heart of Cape Town, South Africa, is a culinary haven renowned for its five-star excellence. This extraordinary dining establishment promises an unforgettable culinary journey through its innovative and delectable menu. Within the kitchen, a team of gifted chefs has crafted an array of dishes designed to transport your taste buds on a gastronomic adventure. From delicate seafood masterpieces to succulent cuts of meat, each bite promises an indelible memory. The meticulous attention to detail in both presentation and execution of every dish is truly exceptional. At La Colombe, a passionate and dedicated team of servers extends a warm welcome, ensuring exceptional service throughout your visit. The lunch menu is a delightful and affordable treat, featuring a wide selection of starters, mains, desserts, and beverages, all meticulously curated to deliver exquisite flavors and textures.  Vegetarian diners will find a diverse range of options, thoughtfully paired with local wines for a harmonious experience. The atmosphere at La Colombe strikes a perfect balance between elegance and inviting warmth, with sumptuous décor and breathtaking views of Cape Town through its windows. Whether you're a visitor from afar or a local resident, La Colombe promises a unique and memorable experience. With its attentive service, delectable cuisine, and elegant ambiance, it stands as the ideal venue for celebrating special occasions and creating lasting memories.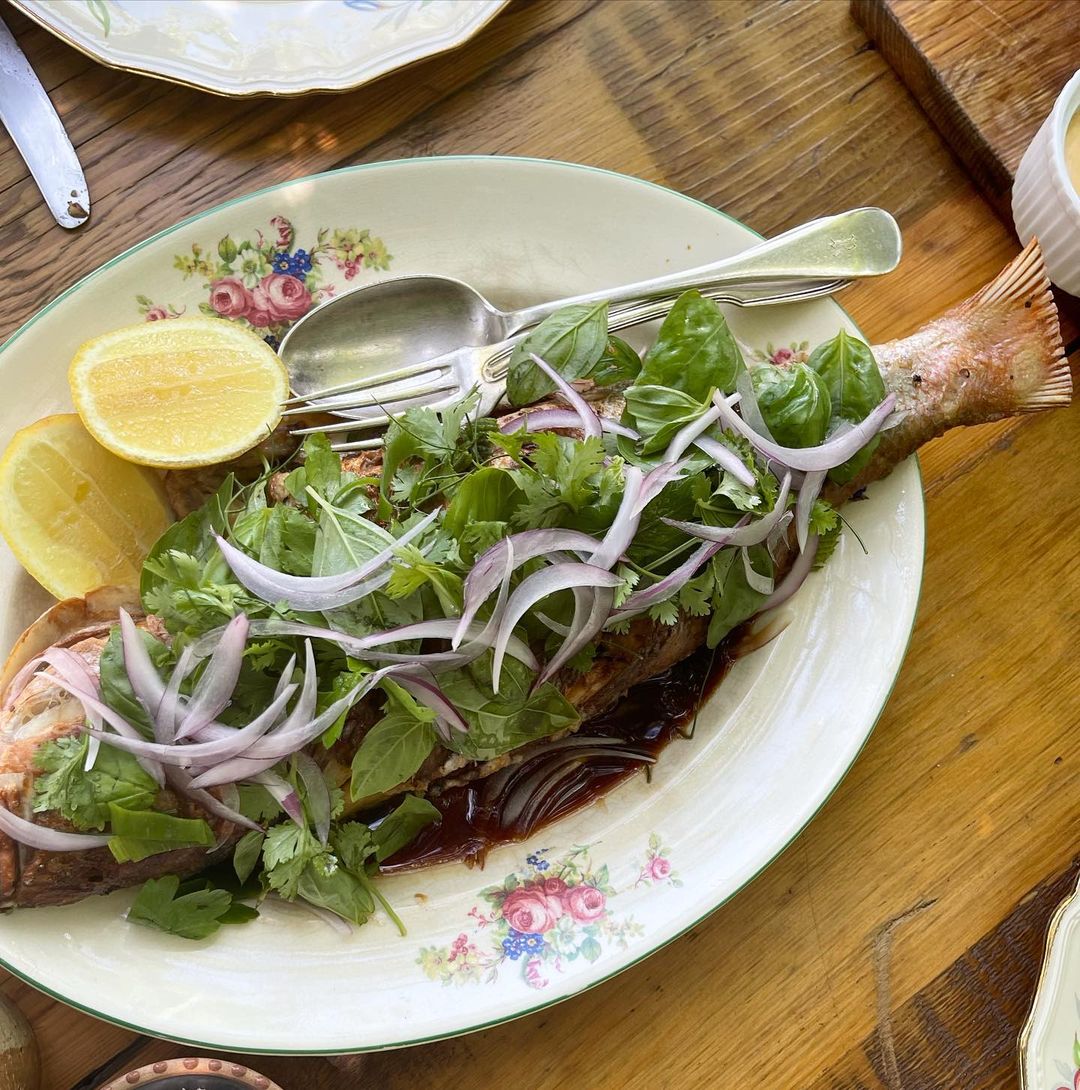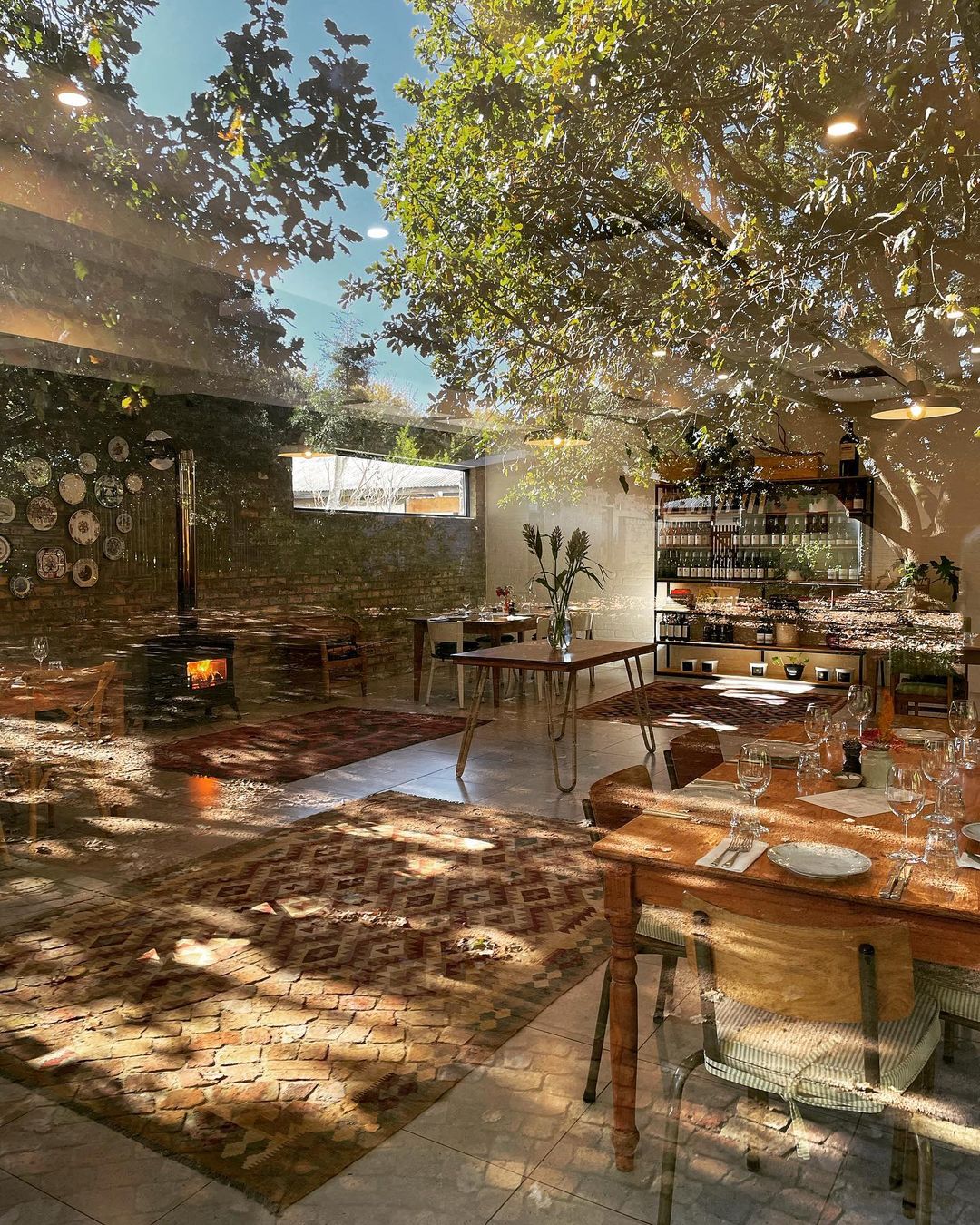 6. The Table at De Meye
Nestled in the serene beauty of Stellenbosch, South Africa, The Table at De Meye is a restaurant that promises an unparalleled dining experience. Immerse yourself in the tranquil ambiance of its surroundings while savoring dishes crafted from the freshest locally-sourced ingredients, each bursting with delectable flavors and textures. The restaurant's three-course set menu is thoughtfully curated to embrace the season's finest offerings, featuring a delightful array of seasonal fruits, vegetables, and seafood, complemented by an array of homemade sauces and dressings that elevate every bite. Under the shade of towering trees, diners can relax in an inviting atmosphere, enjoying their meal at a leisurely pace, and perhaps even making some furry friends as friendly dogs amble by. The exceptional service, provided by a warm and knowledgeable staff, ensures that your every question is met with a helpful answer. The culinary artistry of the chefs will astound you as they skillfully blend flavors in unexpected ways, creating an unforgettable and wholly unique dining adventure. Whether it's a romantic rendezvous, a family outing, or a special celebration, The Table at De Meye is an essential destination for those seeking an exquisite dining affair that consistently surpasses expectations.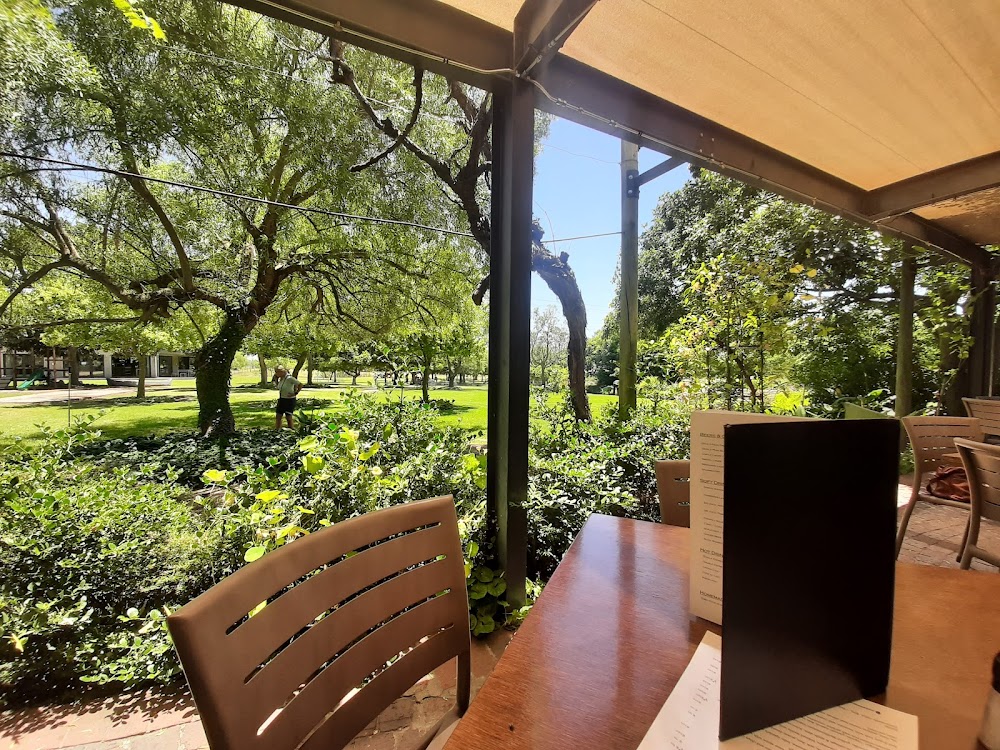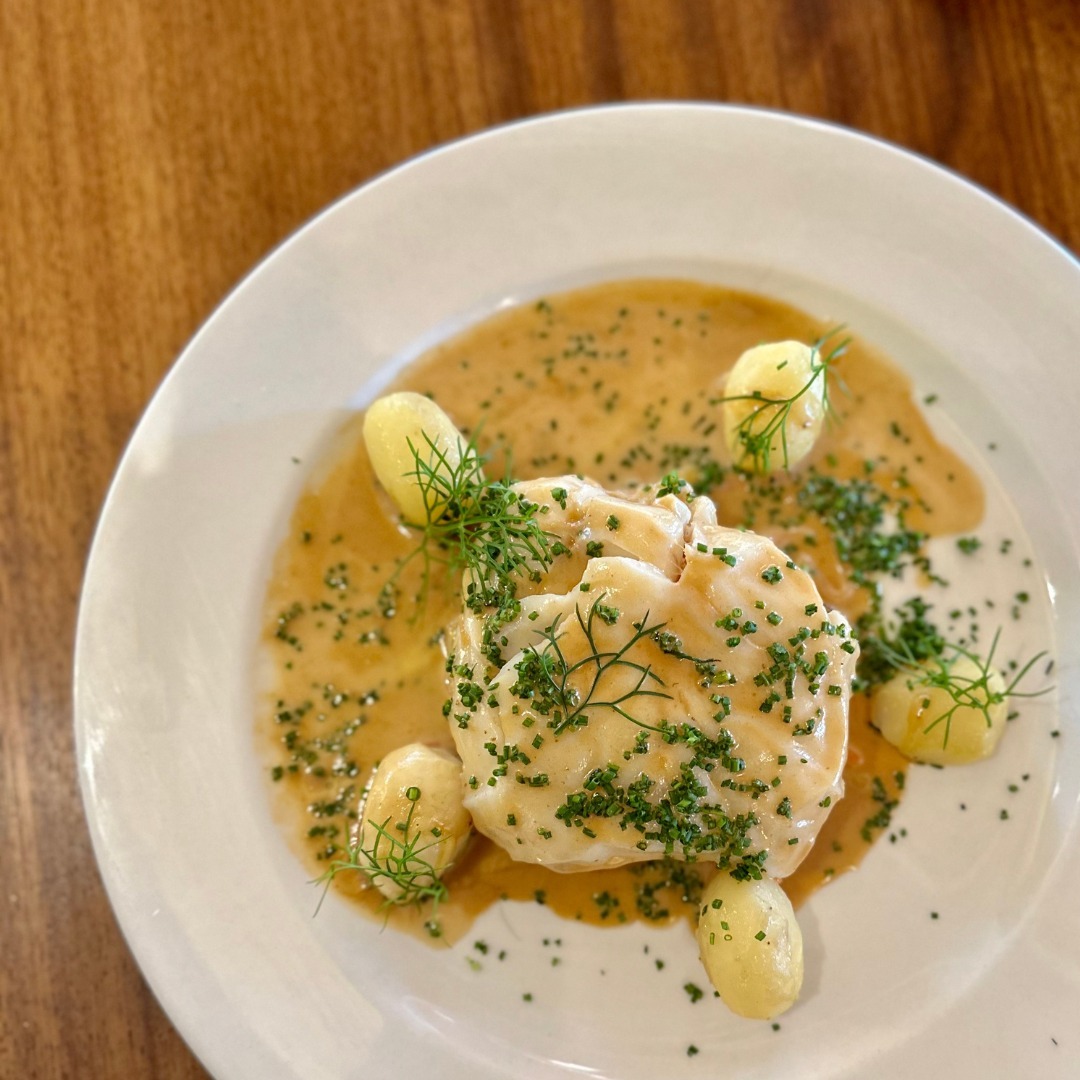 7. Joosternberg Bistro
Joostenberg Bistro, nestled in the heart of Stellenbosch, South Africa, is a remarkable culinary gem. This establishment exudes a welcoming ambiance, boasts an exceptionally hospitable staff, and serves delectable dishes that make it an absolute must-visit. Whether your craving calls for a laid-back lunch or a memorable evening out, Joostenberg Bistro is poised to exceed your expectations. Their lunch menu is a delightful array of options, ranging from fresh and vibrant salads to heartier, more substantial offerings. The dinner menu is equally impressive, featuring locally-sourced seafood, succulent steaks, and divine desserts. To complement your meal, peruse their extensive wine list, showcasing wines from the nearby vineyards. The restaurant's interior strikes a harmonious balance between modern aesthetics and cozy comfort, creating an inviting space. Whether you prefer the snug indoor seating or opt for the expansive outdoor area on the lush lawn, you'll find the atmosphere conducive to relaxation. Families are in for a treat, as there's a jungle gym and even horseback riding for the kids, making it an ideal destination for all ages. The Joostenberg Bistro team is not only friendly but also well-versed in menu recommendations, ensuring your dining experience is tailored to perfection. Moreover, the restaurant offers a variety of goods for sale, including plants and flowers, making it a haven for gardening enthusiasts. In sum, Joostenberg Bistro stands as a versatile dining destination that caters to every palate and occasion. Whether you seek a casual midday reprieve, a romantic dinner for two, or a fun-filled family outing, Joostenberg Bistro promises an unforgettable experience.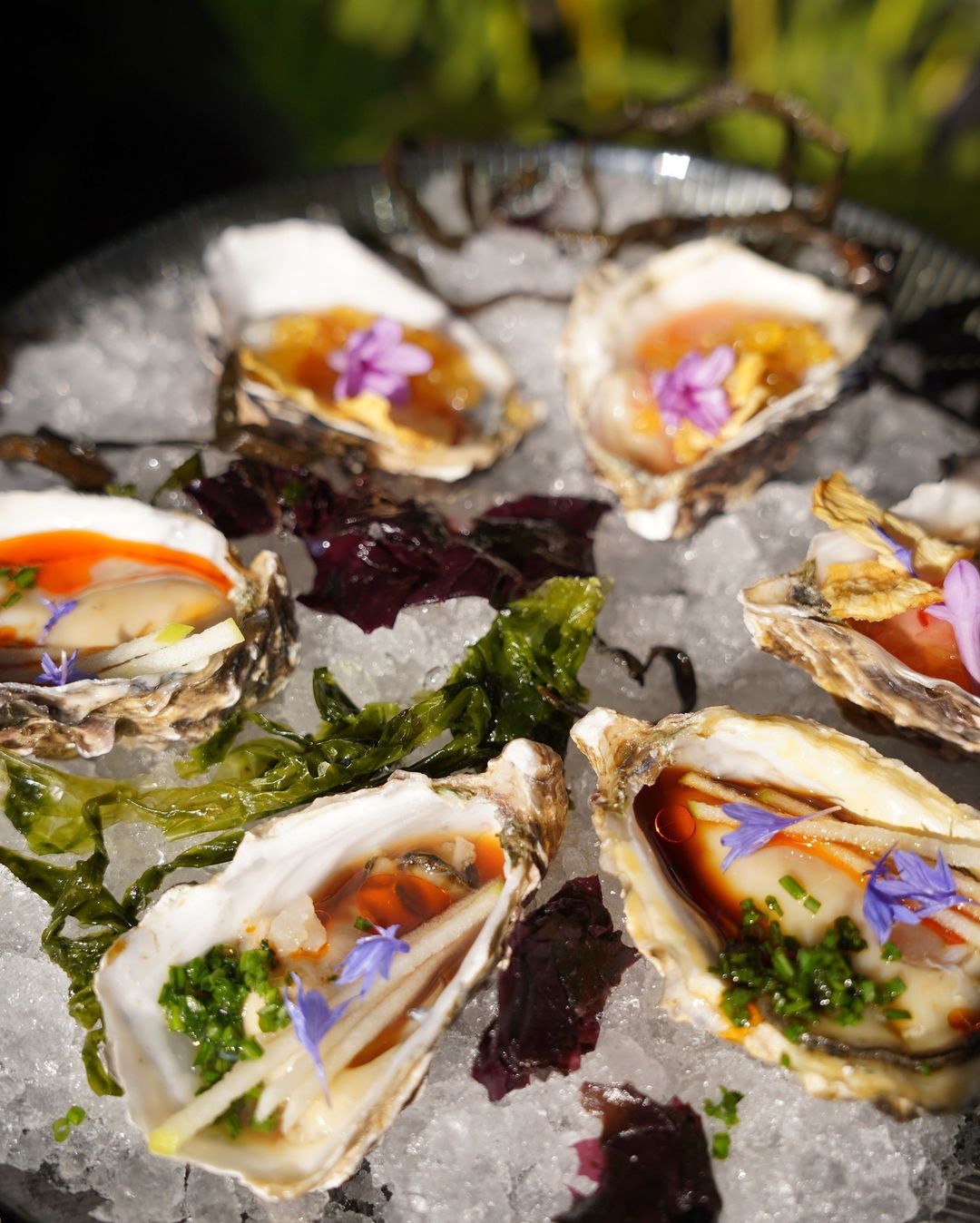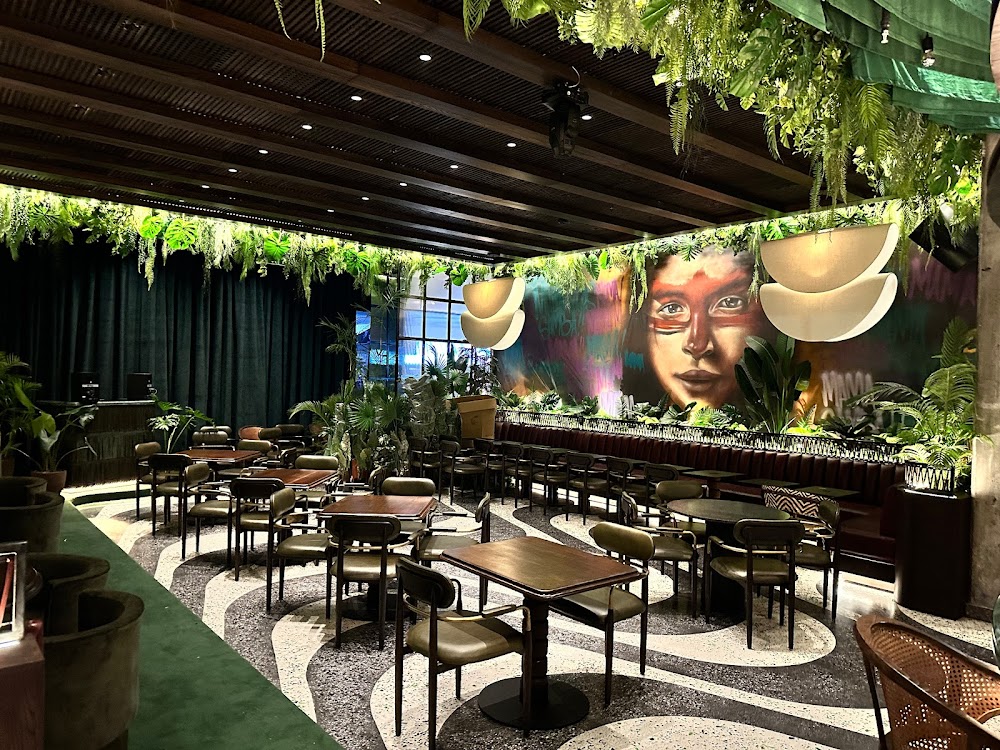 8. MamaSamba
MAMASAMBA is a lively and welcoming restaurant nestled in the heart of South Africa, promising a dining adventure you won't soon forget. This establishment exudes a timeless elegance, enveloped in lush greenery, and an enchanting jungle-inspired ambiance that elevates your visit. The culinary repertoire showcases an extensive array of dishes, spanning from beloved classics to groundbreaking creations, all impeccably crafted with the freshest of ingredients.  The service at MAMASAMBA is truly exceptional. The staff radiates warmth and attentiveness, going above and beyond to ensure your experience surpasses all expectations. Their well-informed waitstaff readily provides guidance if the extensive menu leaves you spoiled for choice.  The culinary offerings are nothing short of extraordinary. From flawlessly prepared oxtail tacos to the delectable seafood moqueca, each dish is a masterpiece of flavor and presentation. The signature cocktails are a testament to creativity, featuring distinctive ingredients and captivating flavors. Don't forget to inquire about their complimentary birthday dessert for a delightful surprise. MAMASAMBA is the ideal destination, whether you're celebrating a special occasion or simply enjoying a casual night out. Its welcoming ambiance, exceptional service, and tantalizing cuisine promise an indelible dining experience that will linger in your memory.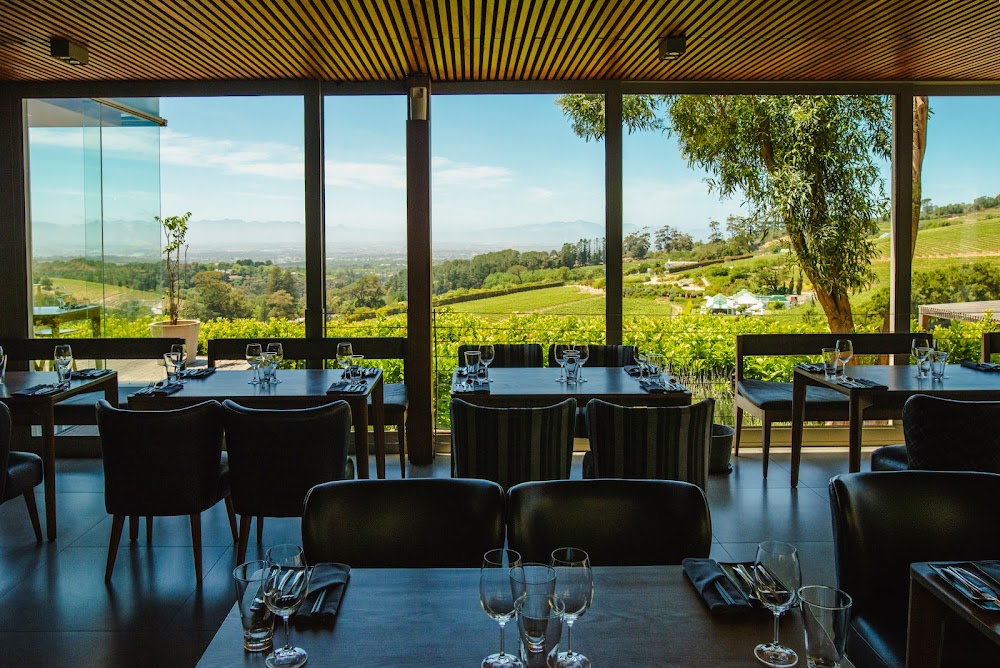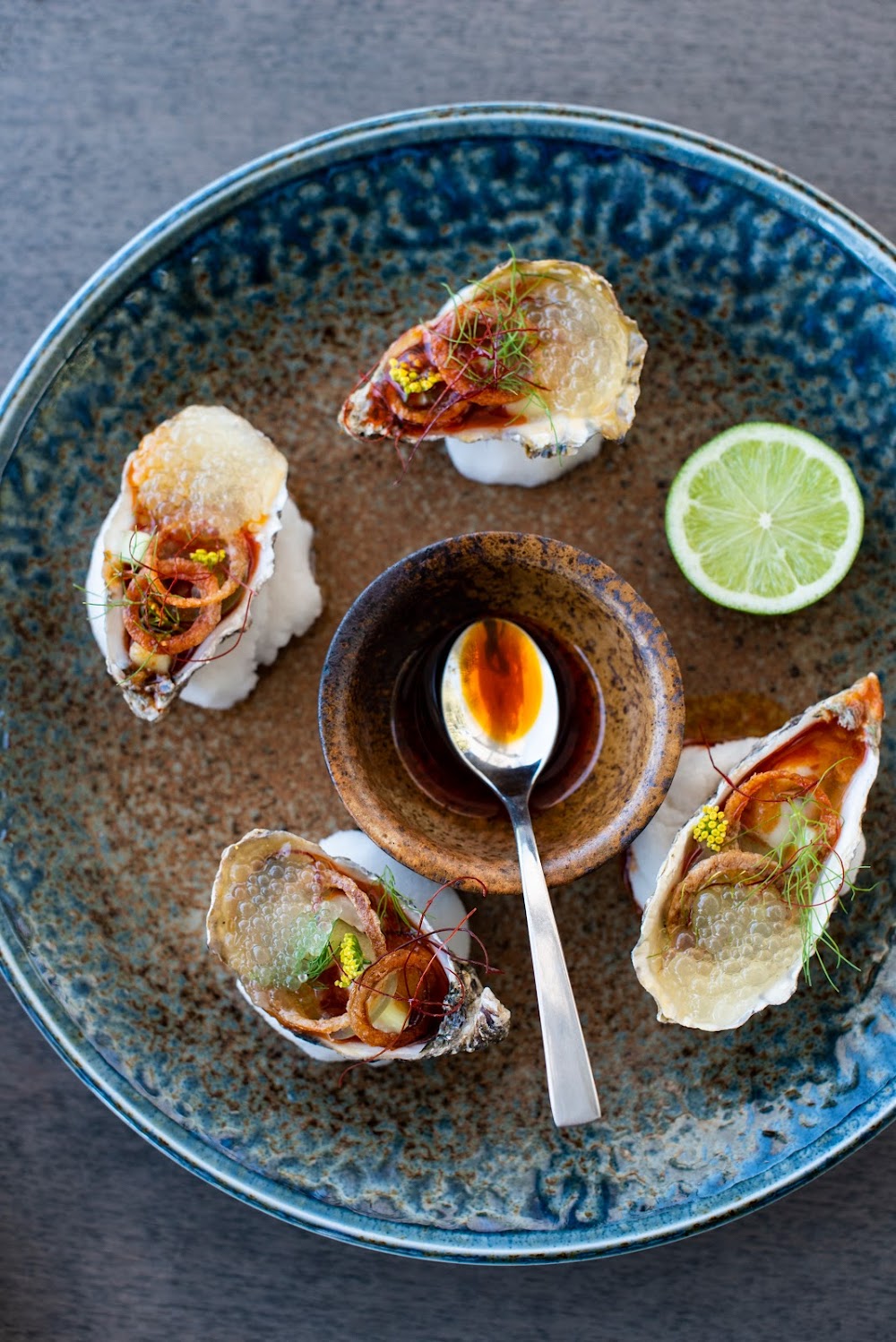 8. Chefs Warehouse Beau Constantia
Nestled amidst the picturesque vineyards of Cape Town, South Africa, lies the renowned Chefs Warehouse Beau Constantia restaurant. With a string of prestigious awards to its name, this culinary gem promises an unparalleled dining adventure. Diners can savor a remarkable gastronomic journey through its contemporary menu, where masterfully crafted dishes take center stage. The restaurant has gained notoriety for its avant-garde cuisine and distinct flavor profiles. From the "We Eat with Our Hands" beef tartare, delicately perched upon barbecued liver pate and adorned with edible flowers, to the divine oysters that beckon with their scrumptious allure, each plate is an invitation to tantalize the palate. Indulgence doesn't stop there; guests can explore an array of desserts, including the enticing "dessert for two." Yet, Chefs Warehouse offers more than just exceptional cuisine. The ambiance is peerless, offering a breathtaking panoramic view that complements the dining experience. The amiable and attentive staff further elevate the restaurant's charm. Executive chef Ivor Jones, a delightful conversationalist, is always ready to accommodate guests with allergies or dietary preferences. If you seek an extraordinary dining experience, Chefs Warehouse Beau Constantia awaits. With its exceptional menu, impeccable service, and captivating atmosphere, it guarantees to leave an enduring impression.
In Conclusion,
South Africa's coastal beauty and rich marine resources have given rise to a vibrant seafood scene that caters to diverse tastes and preferences. The eight seafood restaurants highlighted in this list represent the pinnacle of culinary excellence in the country, each offering a unique and unforgettable dining experience. Whether you seek the freshest catch of the day prepared with traditional flair or crave innovative seafood creations bursting with flavor, South Africa's seafood restaurants have something for everyone. So, whether you're a seafood enthusiast or simply looking to savor the ocean's bounty, these establishments are a testament to South Africa's culinary prowess and its deep-rooted connection to the sea. Dive into the world of South African seafood and embark on a gastronomic journey that celebrates the nation's coastal heritage.