Enter a world where aesthetic splendor intertwines with culinary excellence. South Africa, celebrated for its natural beauty, boasts a collection of fine dining establishments that are nothing short of stunning. In this curated list, we proudly present the '10 Most Beautiful Fine Dining Restaurants in South Africa,' where the artistry of cuisine harmoniously merges with the elegance of design. These dining destinations not only offer exquisite flavors but also immerse you in an atmosphere of unparalleled charm, making each meal a memorable experience beyond compare.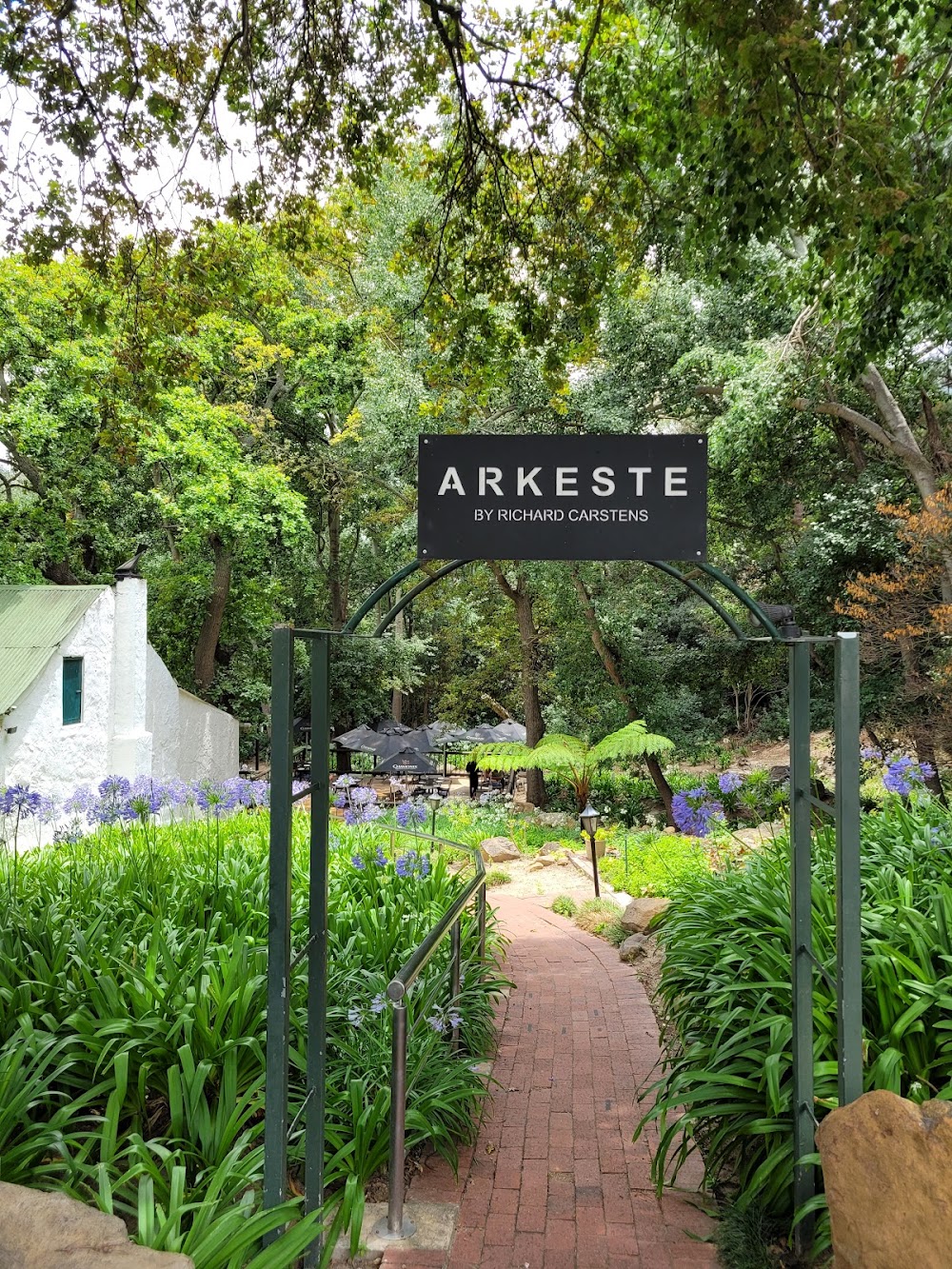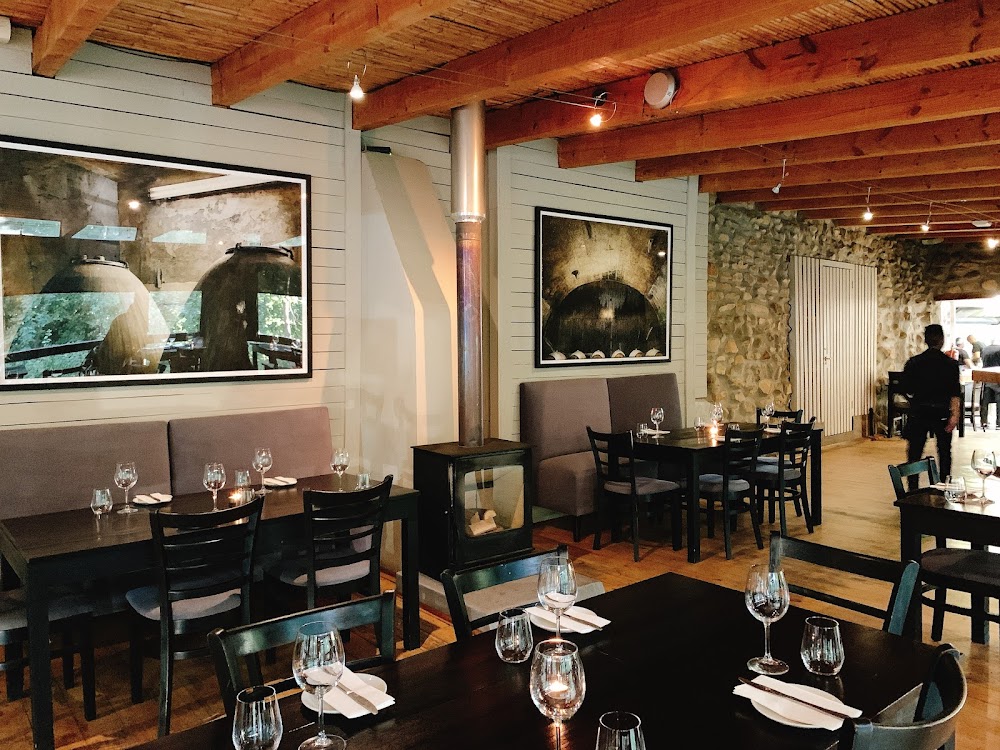 1. Arkeste
If you're in search of an enchanting dining experience set amidst extraordinary beauty, Arkeste in Cape Town is a destination you simply cannot miss. Nestled within a cozy log cabin, this restaurant promises a magical atmosphere that seamlessly complements a menu designed to astonish and delight your senses. The true star of the show is the culinary artistry of renowned chef Richard Carstens, a maestro of sauces whose skill and innovation shine through in every meticulously crafted dish. Arkeste's menu showcases a captivating array of boundary-pushing creations, such as the Silverfish glazed with lacto blueberries, delicately paired with spinach, mushrooms, crisp herbs, and Beurre Rouge. Alongside these culinary innovations, you'll also discover traditional favorites reinvented with a twist, all expertly prepared to perfection. Complementing this extraordinary cuisine is an impressive selection of wines, curated to harmonize seamlessly with your meal. The attentive and knowledgeable waitstaff add a touch of warmth and professionalism to your dining experience. What truly sets Arkeste apart, however, is the restaurant's enchanting ambiance. Set against the backdrop of a crackling fireplace and tasteful background music, this cozy and tranquil setting transports you to a world of unparalleled beauty. Dining at Arkeste isn't just a meal; it's an immersive journey into a realm of enchantment. With its exquisite cuisine, breathtaking surroundings, and inviting atmosphere, Arkeste is the ideal choice for a romantic evening or a special night out, where beauty in every sense takes center stage.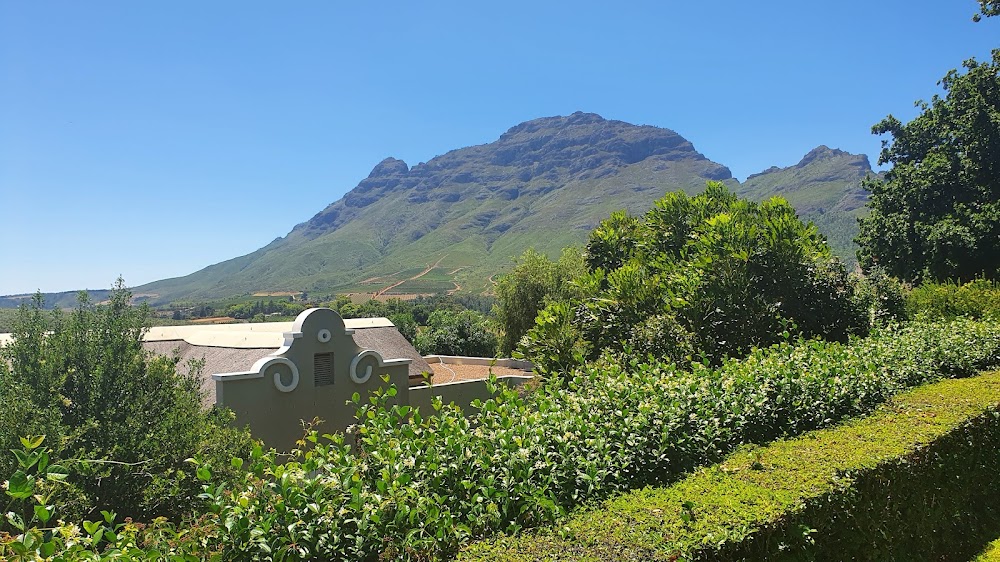 2. Indochine at Delaire Graff Estate
Indochine at Delaire Graff Estate is a sublime culinary haven where fine dining reaches new heights amidst breathtaking hillside vistas. Here, nature's beauty harmonizes with gastronomic artistry to offer a truly unique experience. Set against a backdrop of captivating hillside views, Indochine's menu unveils a creative selection inspired by the flavors of Asia. The centerpiece is an eight-course masterpiece, thoughtfully priced, featuring a symphony of delicate flavors and aromatic spices that transport diners on a culinary journey. Each course is meticulously paired with a carefully selected wine, enhancing the overall dining experience. As you dine in this enchanting locale, you'll be greeted by an attentive and friendly staff in an atmosphere adorned with warm and inviting décor, making it the perfect setting for any special occasion. For those with dietary preferences or restrictions, rest assured that Indochine caters to gluten-free diners by adjusting dishes accordingly. Families are also welcomed warmly, with options like chicken fingers and fries to ensure a delightful experience for younger diners. Whether you're celebrating a milestone or simply seeking an extraordinary dining adventure, Indochine at Delaire Graff Estate is the quintessential destination. Here, the exquisite flavors, the attentive staff, and the stunning natural beauty converge to captivate and delight your senses. Don't miss the opportunity to make a reservation today and embark on an unforgettable dining experience that will leave an indelible mark on your heart and palate.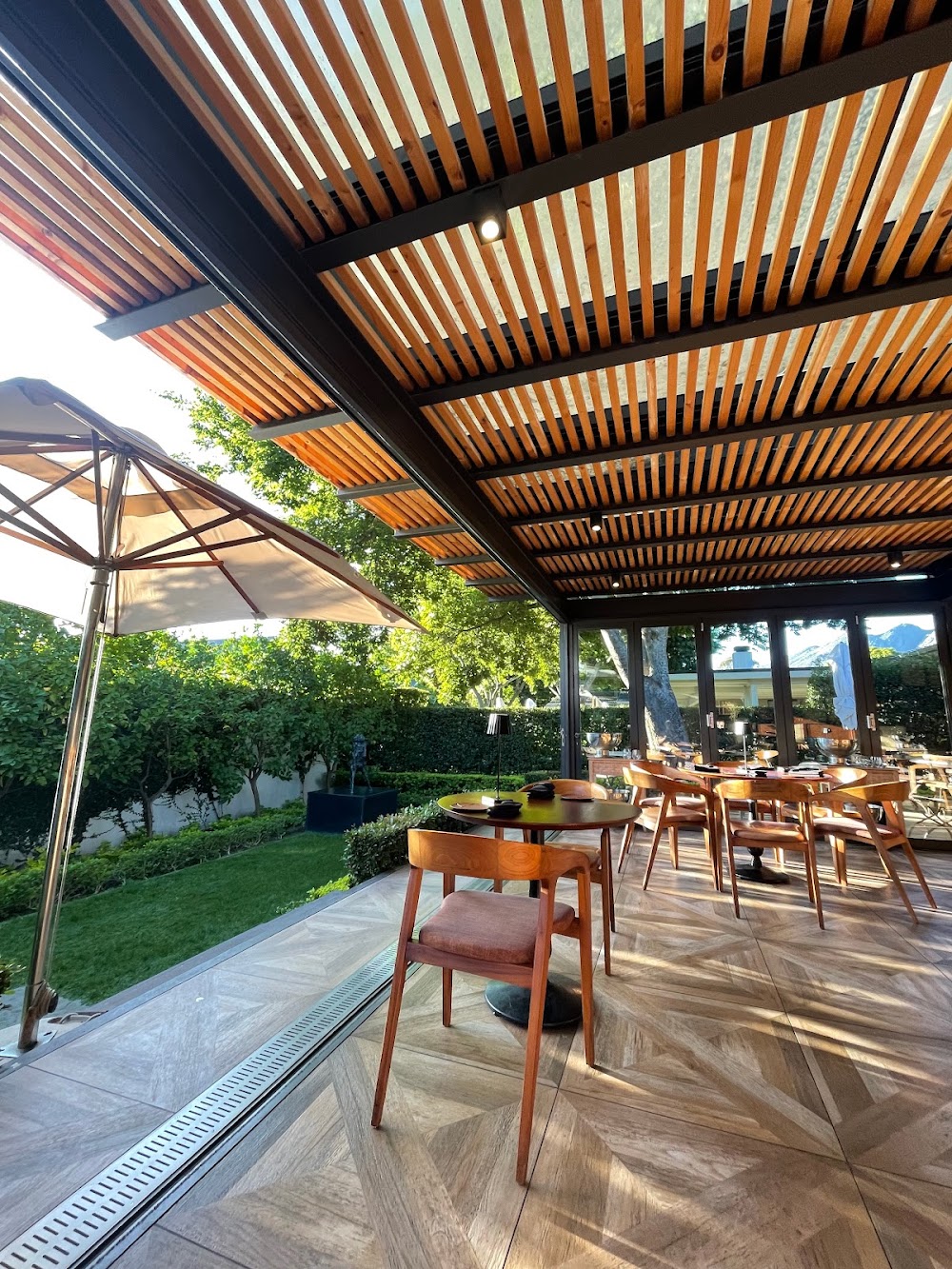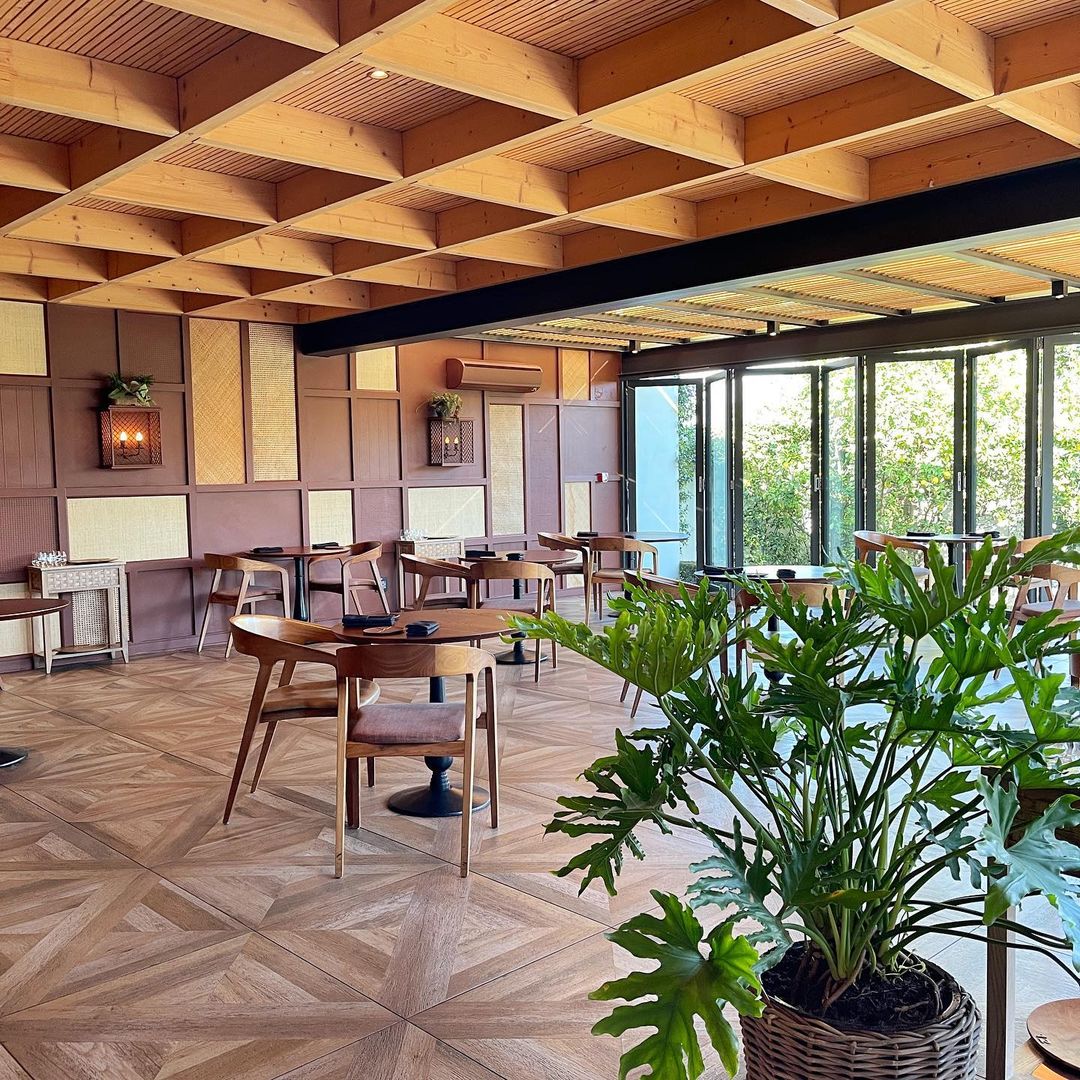 3. EPICE
Epice, nestled in the breathtaking Franschhoek Valley, stands as an ode to natural beauty and vibrant culture. This culinary gem is not just a restaurant; it's a visual and gastronomic masterpiece, beckoning discerning diners to embark on a unique fine dining journey. Within Epice's charming walls, the menu unfolds as a gastronomic canvas, celebrating the region's finest ingredients. From the exquisite starters that tantalize the palate to the indulgent desserts that beckon sweet endings, each course is a work of art, meticulously presented and bursting with intricate flavors. The culinary team at Epice has masterfully crafted a gastronomic voyage designed to not only tempt but captivate your taste buds, leaving you in awe of their culinary prowess. Yet, it's not just the cuisine that sets Epice apart; it's the entire dining experience. The service here is a symphony of warmth and attentiveness, with a staff that possesses an unbridled passion for food. Their deep knowledge is evident in every aspect, from their expert recommendations to the seamless transitions between courses, ensuring that your dining experience is nothing short of exceptional. As you dine amidst this picturesque setting, you'll find the atmosphere to be a delicate blend of sophistication and relaxation. Epice is the quintessential destination, whether you're celebrating a special occasion or simply savoring a delectable meal among friends. Dining at Epice isn't just a meal; it's an immersion into the sublime beauty of the Franschhoek Valley, where exceptional cuisine and attentive service converge to create a lasting impression that lingers in your memory.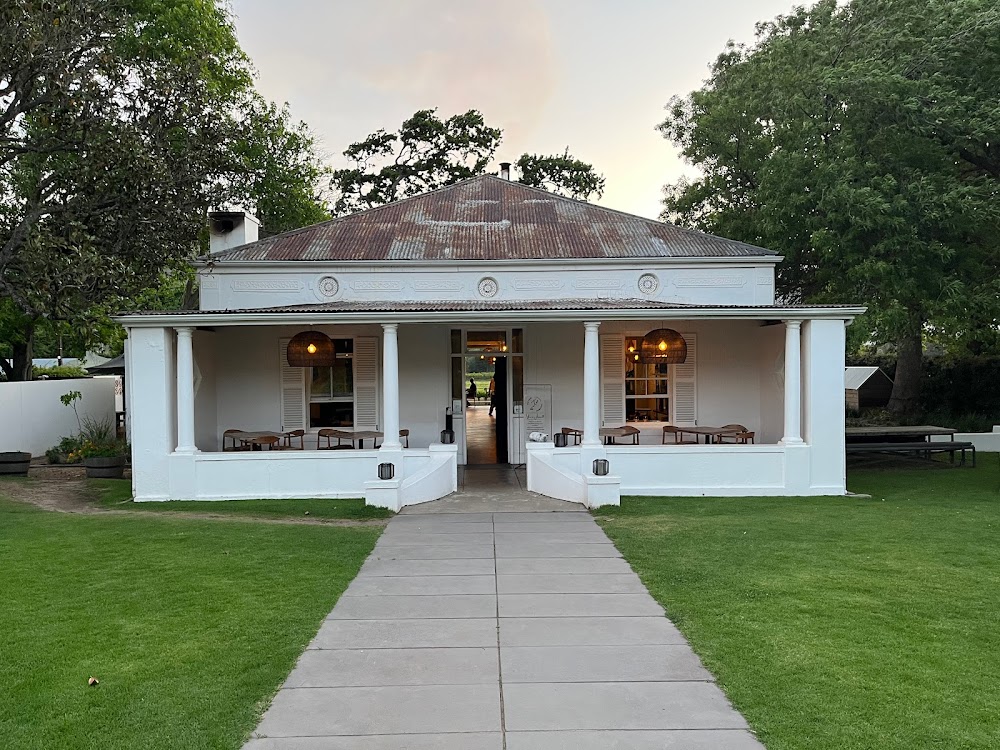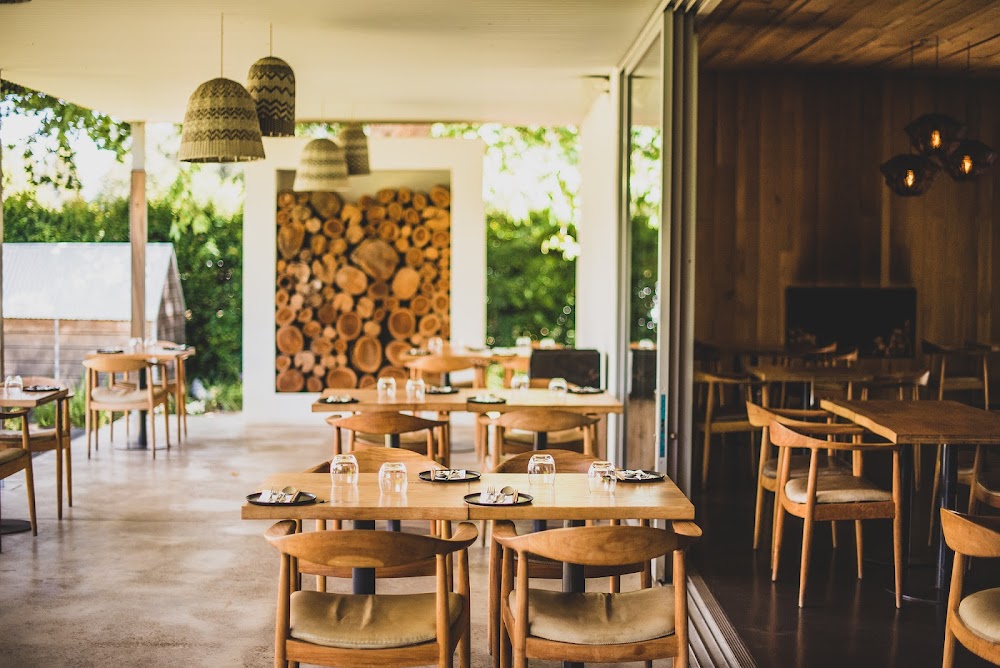 4. Chefs Warehouse at Maison
Chefs Warehouse at Maison stands as a beacon of culinary excellence nestled in the heart of South Africa's captivating countryside. Enveloped in a rustic charm, this restaurant beckons diners to an extraordinary fine-dining experience amidst a breathtaking natural setting. Here, every detail is thoughtfully orchestrated, starting with a menu that celebrates the essence of simplicity and the richness of local flavors. Carefully crafted using only the freshest regional ingredients, the dishes are a testament to culinary artistry. A favorite among patrons is the 'tapas for two' menu option, inviting guests to embark on a gastronomic journey through a medley of appetizers, entrees, and desserts. The attentive waiting staff add a touch of warmth to the entire experience, seamlessly accommodating any requests that may arise. Chefs Warehouse at Maison not only tantalizes the taste buds but also offers a chic countryside ambiance. Abundant outdoor seating beckons on sunny days, where guests can relish their meals beneath the cool embrace of towering trees that grace the restaurant's vineyard. Yet, it is the natural beauty that truly sets this establishment apart. The picturesque surroundings, the rolling vineyards, and the rustic charm of the environment make every visit to Chefs Warehouse at Maison an enchanting escape into nature's splendor. Whether it's an intimate dinner for two or a grand family gathering, every moment spent here promises an unforgettable dining experience. Chefs Warehouse at Maison is, without a doubt, a remarkable testament to the harmonious fusion of culinary artistry and the breathtaking beauty of South Africa's countryside.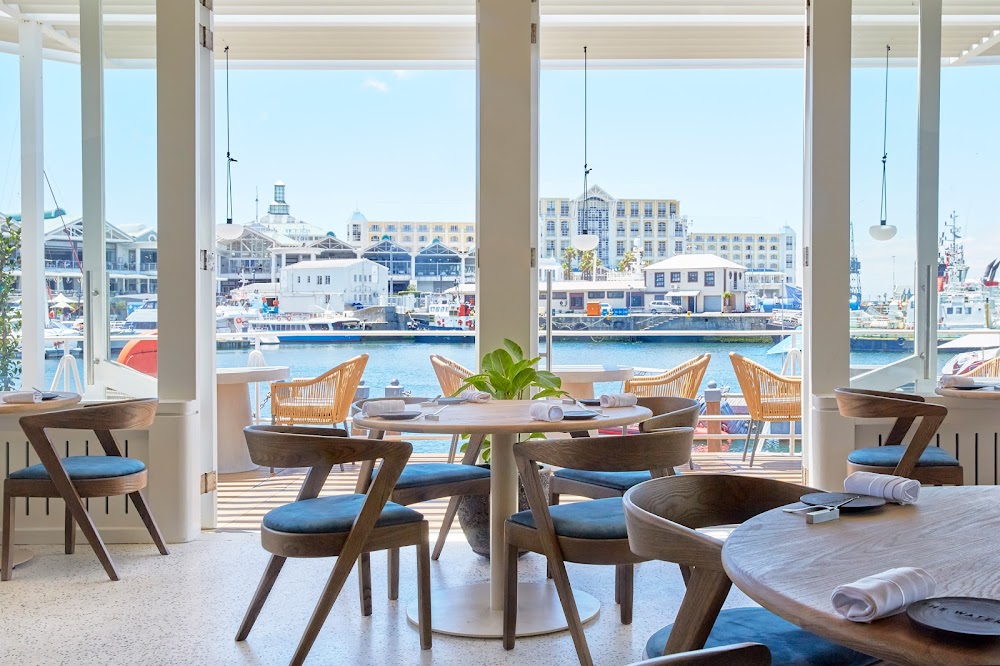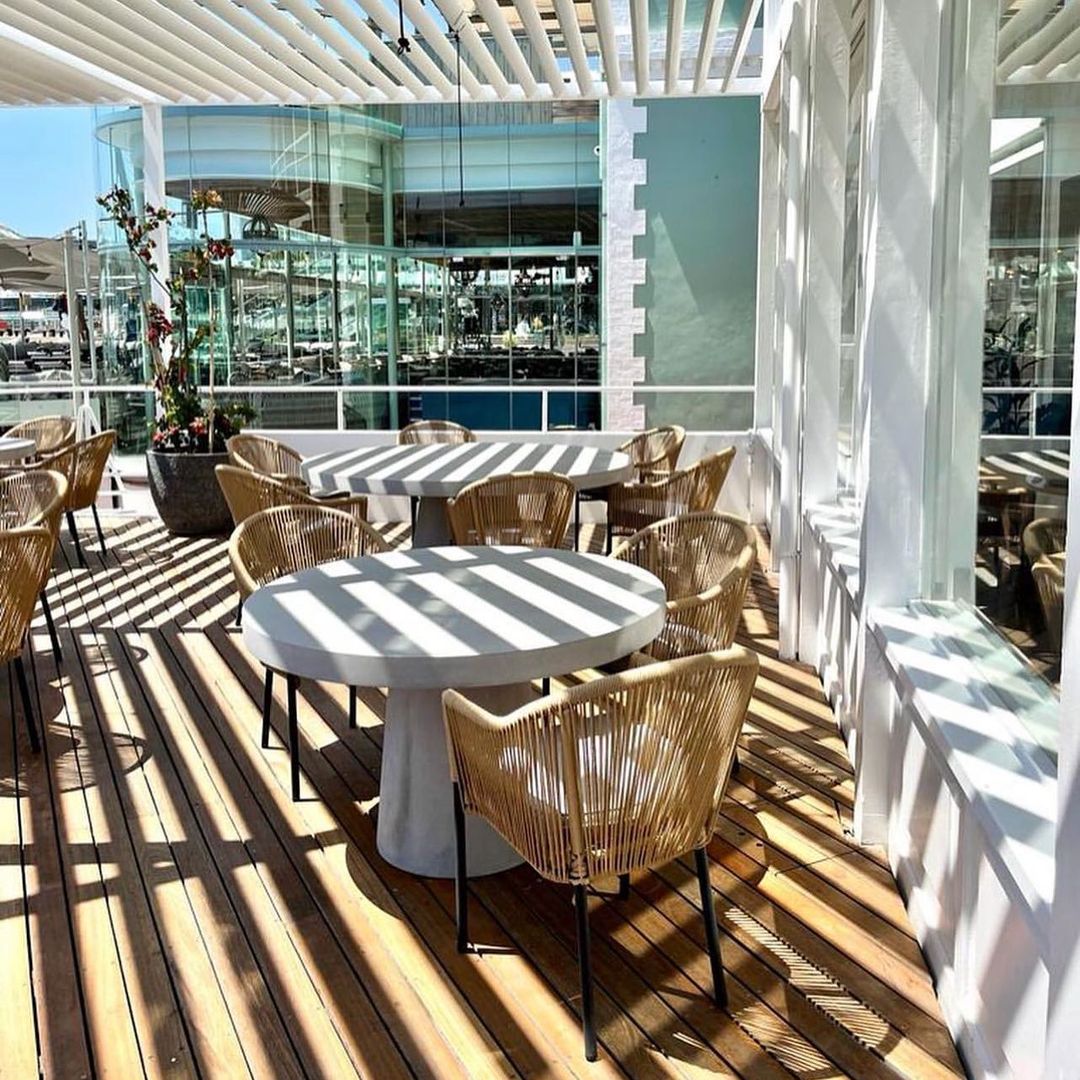 5. The Waterside
Nestled at the V&A Waterfront, The Waterside Restaurant in Cape Town is a realm of unmatched dining beauty. As you step inside, a warm and astute front-of-house manager extends a gracious welcome, ensuring your journey commences with the precision and care befitting a fine dining sanctuary. Within these walls, the menu unfolds as a tapestry of culinary creativity, a testament to the restaurant's unwavering devotion to pristine ingredients and the kitchen team's artistry. Each course is a masterpiece, meticulously prepared to spotlight the natural essence of each ingredient, devoid of unnecessary embellishments. Portions are generous, and the pricing remains in harmony with the city's finest dining establishments, offering exceptional value for the experience. The wine list, a testament to South Africa's viticultural prowess, boasts a splendid array to cater to every palate, with an attentive and knowledgeable staff ready to offer recommendations. Amidst an ambiance that marries relaxation with elegance, the restaurant's minimalist aesthetic allows the true stars of the show – the cuisine and the dining experience – to command the spotlight. The Waterside Restaurant is, above all, a realm of enchanting beauty. It beckons as an ideal choice for cherished occasions, whether it be a special celebration or a delightful night out with loved ones. Here, creativity converges with culinary delight, impeccable service is a given, and the ambiance sets the stage for a night of fine dining that will forever be etched in your memory.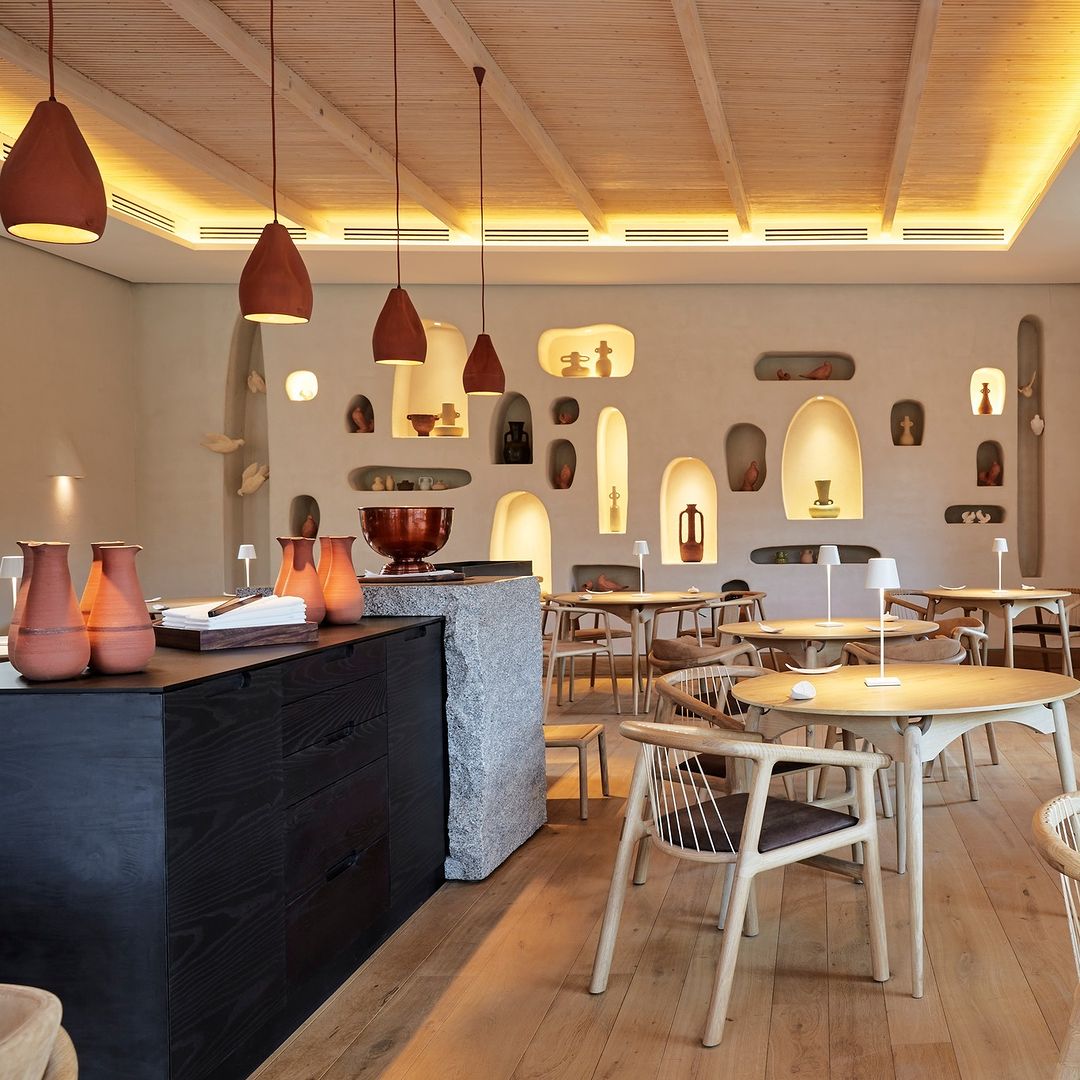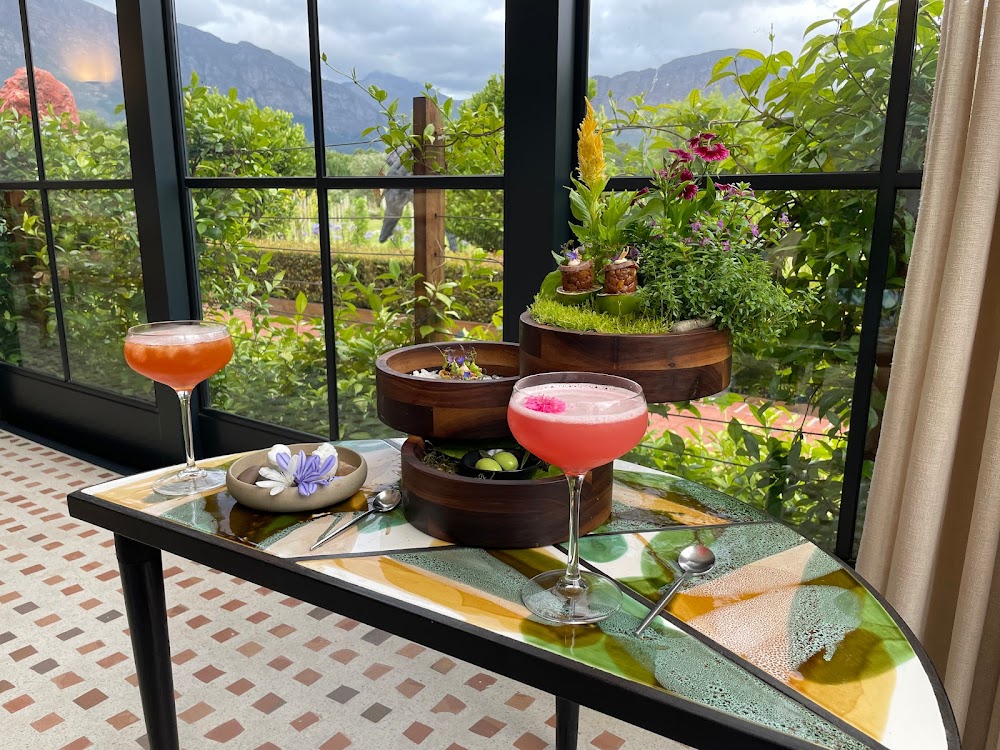 6. La Petite Colombe
La Petite Colombe delivers an unparalleled dining experience, where every aspect of your visit is adorned with the sheer beauty of its surroundings. Nestled in Constantia, SA, this fine dining gem finds its home amidst the embrace of rolling mountains and lush natural splendor, situated within a picturesque winery. As you step into this haven of culinary excellence, the architecture and design will immediately captivate your senses. Pristine in its presentation, La Petite Colombe's aesthetic prowess seamlessly blends with the breathtaking beauty of its estate gardens. Nature and artistry coalesce in a symphony of visual delight. Diners are presented with a diverse array of culinary masterpieces, including sumptuous vegetarian options, each a testament to the chef's dedication to flavor and presentation perfection. To complement your meal, an extensive wine list awaits, featuring both local favorites and premium selections, ensuring a harmonious pairing with every dish. Yet, it's not just the cuisine that shines at La Petite Colombe. The service is an art form in itself, with the staff offering friendly and attentive care that enhances your dining experience from the very beginning to the end. As you savor your meal, take the time to explore the restaurant's unique collection of artworks, featuring the creations of renowned artist Dylan Lewis. It adds an extra layer of intrigue and beauty to your visit. In essence, La Petite Colombe is more than a dining destination; it's an immersion in beauty. From its exquisite cuisine to the enchanting surroundings, this restaurant offers an unforgettable experience that will leave you not only satisfied but truly mesmerized.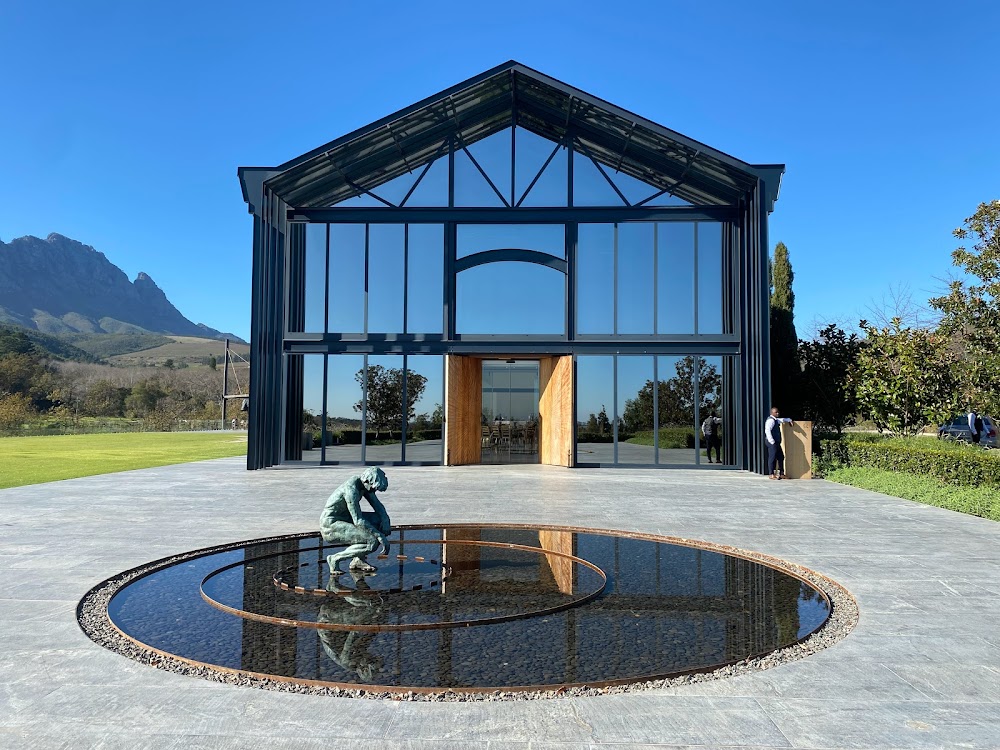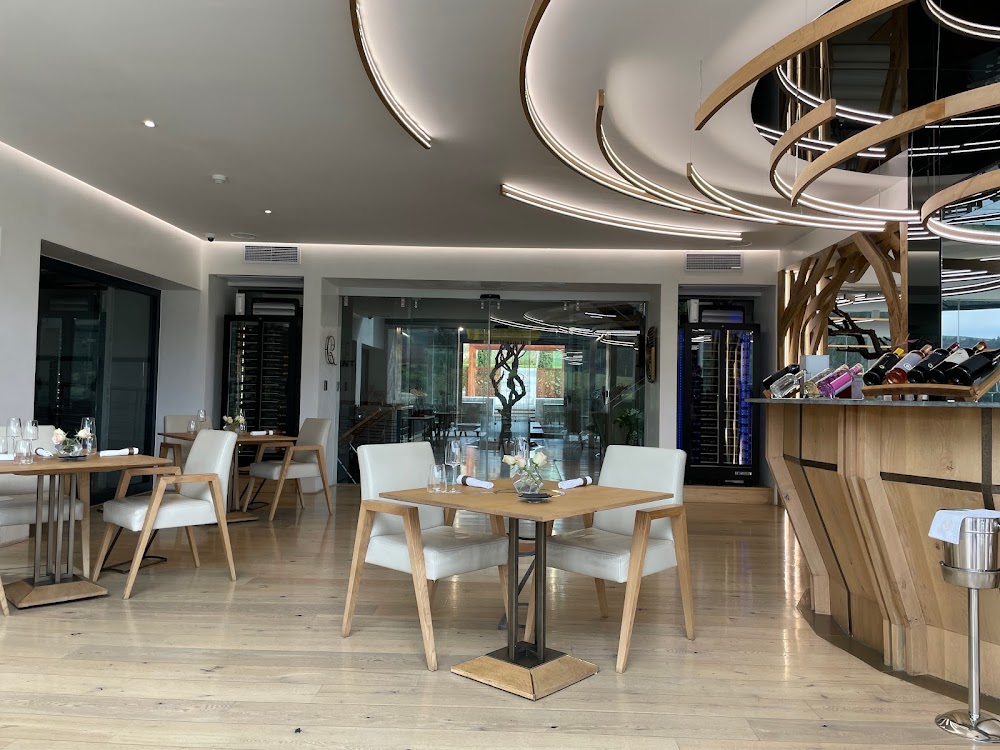 7. Gåte Restaurant
Gåte Restaurant is a true marvel, nestled in the heart of Cape Town, South Africa, where it beckons diners to a world of unparalleled beauty and culinary excellence. This fine dining gem not only promises an unforgettable gastronomic journey but also treats guests to breathtaking views of the valley, all within an atmosphere of elegant and sophisticated décor that sets the stage for an extraordinary dining experience. What truly sets Gåte apart is its commitment to crafting a culinary masterpiece that is nothing short of extraordinary. The chefs, with their meticulous attention to detail, transform each dish into a work of art, skillfully combining unique flavors and textures that ignite the senses. To complement this culinary artistry, Gåte's sommelier expertly curates pairings with superb local wines, enhancing the flavors and creating a harmonious symphony of taste. The menu at Gåte is a testament to its commitment to catering to all tastes. The reduced tasting menu, featuring five different meals and two starters, offers a delectable journey for discerning palates. Even those seeking a vegan option will be enchanted by a menu that is not only beautifully presented but also interpreted with finesse. While the vegan menu may offer subtler bursts of flavor, it's an experience elevated by the soothing backdrop of live classical music. This luxurious ambiance makes Gåte the perfect setting for any special occasion, turning every visit into a memorable event. In essence, Gåte Restaurant is more than just a dining destination; it's a celebration of beauty, both in its surroundings and on the plate. With its stunning views, elegant décor, and exquisite cuisine, Gåte is a culinary masterpiece that promises an experience that will linger in your heart long after your visit. It is a restaurant that simply cannot be missed, offering a fusion of natural beauty and culinary artistry that is truly unforgettable.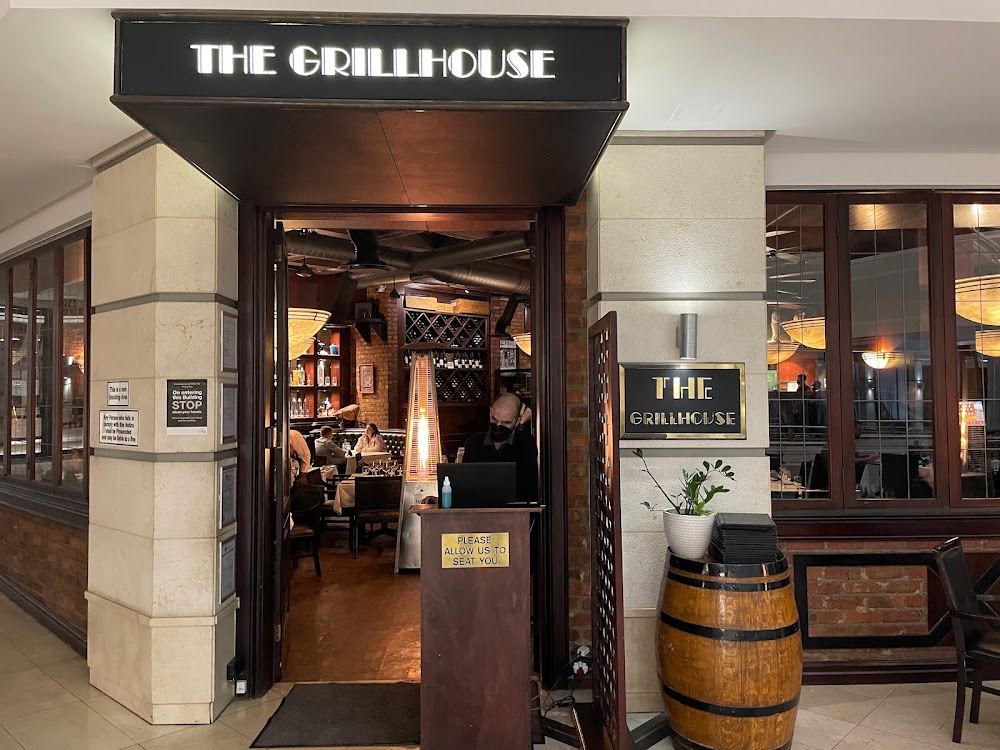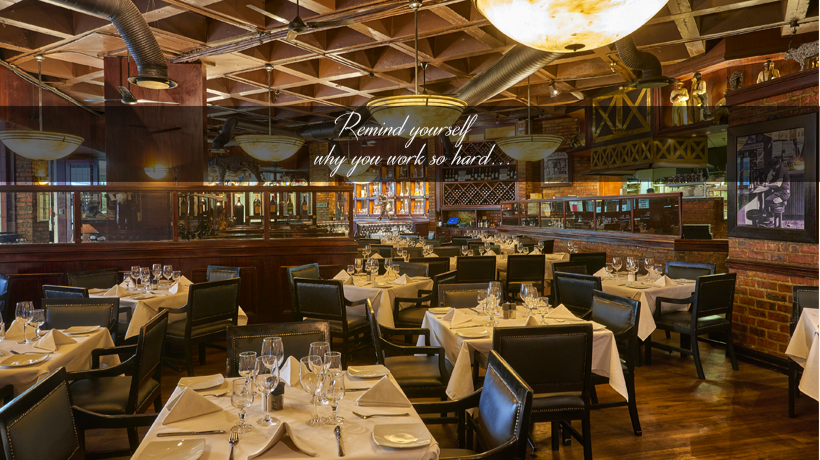 8. The GrillHouse Rosebank
Nestled in the heart of Johannesburg, The Grillhouse Rosebank stands as an epitome of culinary elegance, where guests are treated to a dining experience that embodies true luxury. As you step inside, you'll find yourself immersed in a world of exquisite beauty, where chic interiors set the stage for a remarkable meal. The restaurant's allure extends beyond its aesthetics; it's also defined by an attentive and knowledgeable staff that ensures your every need is met. The Grillhouse Rosebank boasts a menu that tantalizes the senses, with offerings ranging from their signature steaks cooked to absolute perfection to the irresistible allure of their mouth-watering potato wedges. For those with a sweet tooth, a delectable array of desserts awaits, with the chocolate brownie standing out as a masterpiece sure to please even the most discerning diners. To complement your meal, a diverse drinks menu beckons, featuring a splendid selection of fine whiskies, wines, and other libations. The restaurant's attentive waitstaff are not only well-versed in their offerings but are also eager to provide recommendations and assistance, ensuring a seamless dining experience. The Grillhouse Rosebank's ambiance is an invitation to relaxation and intimacy, making it the perfect setting for a romantic dinner or a delightful night out with friends. Throughout your visit, the staff's warmth and hospitality shine through, ensuring that every guest departs with a smile. In sum, The Grillhouse Rosebank is an enchanting oasis that promises an unforgettable dining experience. With its dedication to exquisite cuisine, an extensive drinks menu, and an inviting atmosphere, it stands as the ultimate destination for an evening filled with beauty and culinary delight.
9. The Jordan Restaurant
The Jordan Restaurant with Marthinus Ferreira stands as a beacon of exquisite dining, nestled in the heart of Stellenbosch, South Africa. Beyond being a mere dining establishment, it is a culinary sanctuary that specializes in orchestrating the perfect marriage between exceptional cuisine and the finest wines. From the very moment guests cross the threshold, they are enveloped in an aura of opulence and beauty. Impeccable service is a hallmark of the restaurant, setting the stage for an unforgettable dining experience. The atmosphere itself is nothing short of breathtaking, with every detail meticulously curated to create an ambiance that transcends the ordinary. But it is the menu that truly elevates this dining destination to the realm of the extraordinary. Each dish is a masterpiece, meticulously crafted to tantalize the senses and awaken the palate. The culinary journey commences with a delightful bread course, a prelude to the gastronomic delights that await. Starters include delectable options such as the stuffed squid or tuna, paving the way for mains like the succulent lamb shoulder. To elevate the dining experience further, the in-house sommelier personally selects wine pairings that harmonize flawlessly with each dish. This meticulous attention to detail ensures that every bite is perfectly complemented by a sip of perfection. The accolades for The Jordan Restaurant with Marthinus Ferreira speak volumes. Guests consistently rave about the exceptional culinary experience and the flawless reception they receive. The waitstaff, marked by their attentiveness, add to the overall charm of the dining affair. The food and surroundings are described as stunning, while the presentation of each dish is a work of art in itself. For those in search of an unforgettable dining experience where beauty is as much a part of the equation as the flavors themselves, The Jordan Restaurant with Marthinus Ferreira is the ultimate destination. Whether it's a romantic lunch or a cherished anniversary celebration, you can expect nothing less than the pinnacle of fine dining and a symphony of beauty that transcends mere aesthetics.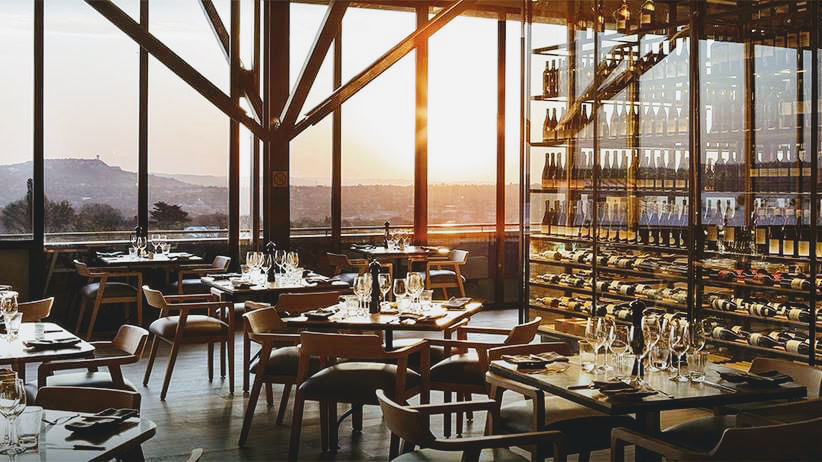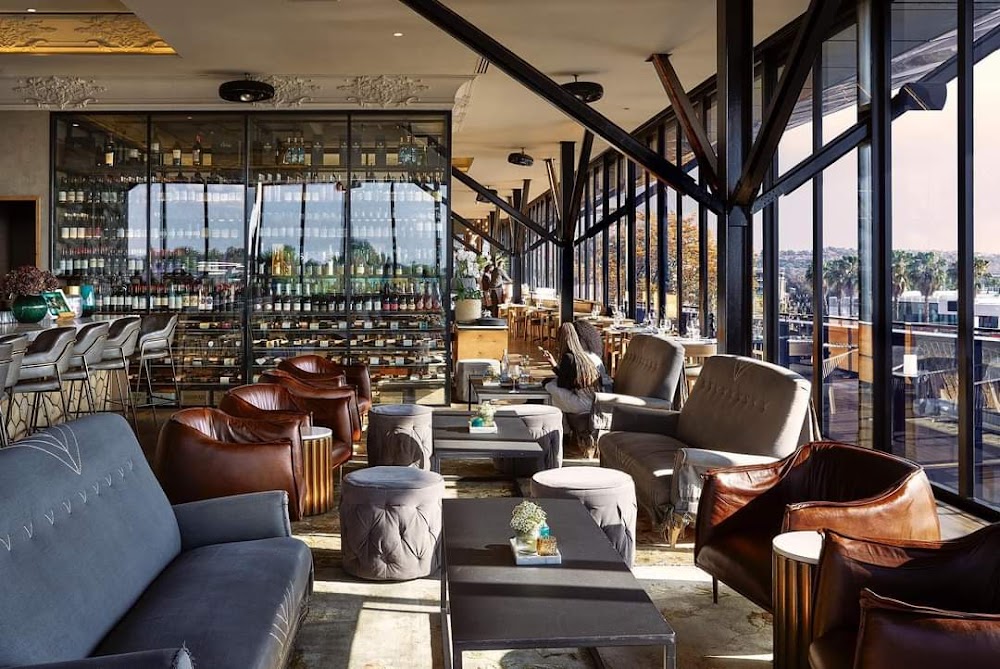 10. Marble Restaurant
Marble Restaurant, nestled in the heart of Johannesburg, offers a contemporary dining experience where beauty unfolds at every turn. As you step into this exceptional dining establishment, you'll find yourself ensconced in a warm and inviting ambiance that sets the stage for an unforgettable culinary journey. One of the standout features of Marble Restaurant is its breathtaking panoramic views, which encompass the sprawling city skyline and meticulously manicured gardens. This picturesque backdrop transforms your evening meal into a visual feast, elevating your dining experience to new heights. The menu at Marble Restaurant is an ode to gastronomic artistry, designed to tantalize your taste buds. Beginning with classic starters like succulent octopus and delectable snails, and continuing with mains that showcase sumptuous sirloin steak and bountiful seafood platters, there's a dish to delight every palate. The culinary artisans at Marble take immense pride in their craft, sourcing only the freshest, locally-sourced ingredients to craft dishes that balance flavors harmoniously and feature generous portions. Impeccable service is the hallmark of Marble, where the waitstaff welcomes you with genuine warmth and attentiveness. They go above and beyond to ensure that your dining experience is nothing short of exceptional. The knowledgeable bartenders stand ready to craft signature cocktails tailored to your preferences, enhancing your evening further. Whether you're celebrating a special occasion or simply seeking a delightful evening out, Marble Restaurant promises to deliver an unforgettable experience. From its exquisite cuisine and crafted libations to its impeccable service, a visit to Marble Restaurant guarantees your satisfaction. Come and immerse yourself in a truly one-of-a-kind dining experience, where beauty, flavors, and hospitality combine to create cherished memories.
Conclusion
In conclusion, South Africa's culinary landscape is graced by an array of exquisite fine dining establishments that not only tantalize the palate but also captivate the senses with their exceptional beauty and ambiance. These 10 most beautiful fine dining restaurants in South Africa are not just places to savor exceptional cuisine; they are immersive experiences that transport diners into a world of elegance and luxury. From the breathtaking views to the meticulous attention to detail in design, each of these restaurants offers a unique journey that combines aesthetics with gastronomy, creating memories that linger long after the last course. Whether you're a connoisseur of fine dining or simply seeking an extraordinary dining experience, these restaurants are the epitome of culinary artistry and visual splendor. So, immerse yourself in the world of South African gastronomy and aesthetics, and let these remarkable establishments redefine your dining experiences.
When dining at South Africa's 10 most beautiful fine dining restaurants, you're not just savoring flavors; you're painting your palate with perfection and feasting your eyes on elegance.
YOU MAY LIKE THS