Discovering the vibrant and diverse culinary landscape of Ghana is an absolute delight for food enthusiasts. From the bustling streets of Accra to the coastal towns of Cape Coast and serene spots in Kumasi, Ghana offers a plethora of dining experiences that tantalize the taste buds and celebrate the country's rich food culture. In this guide, we will take you on a gastronomic journey through Ghana as we unveil the 10
must-visit restaurants
that offer a blend of authentic Ghanaian flavors, international cuisines, and unique dining experiences. Whether you're a local looking for new spots to savor familiar dishes or a traveler seeking a taste of Ghana's culinary heritage, these restaurants promise an unforgettable culinary adventure.
10 Must-Visit Restaurants in Ghana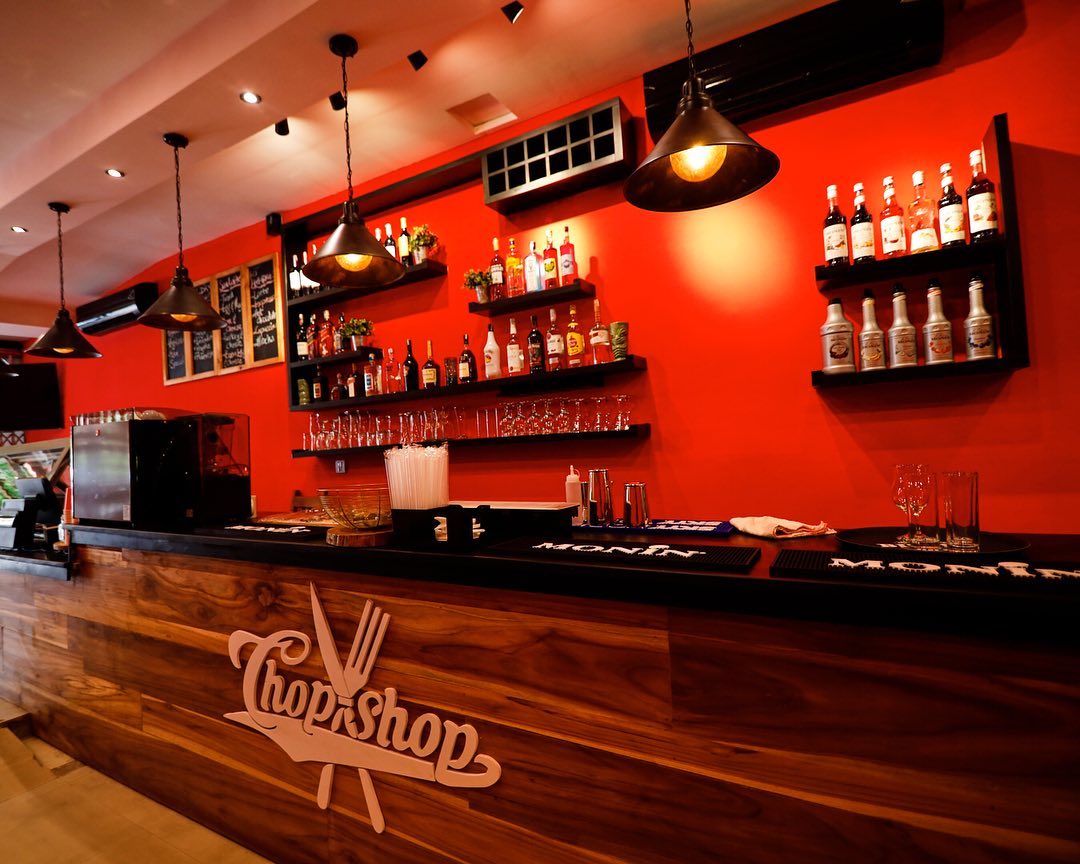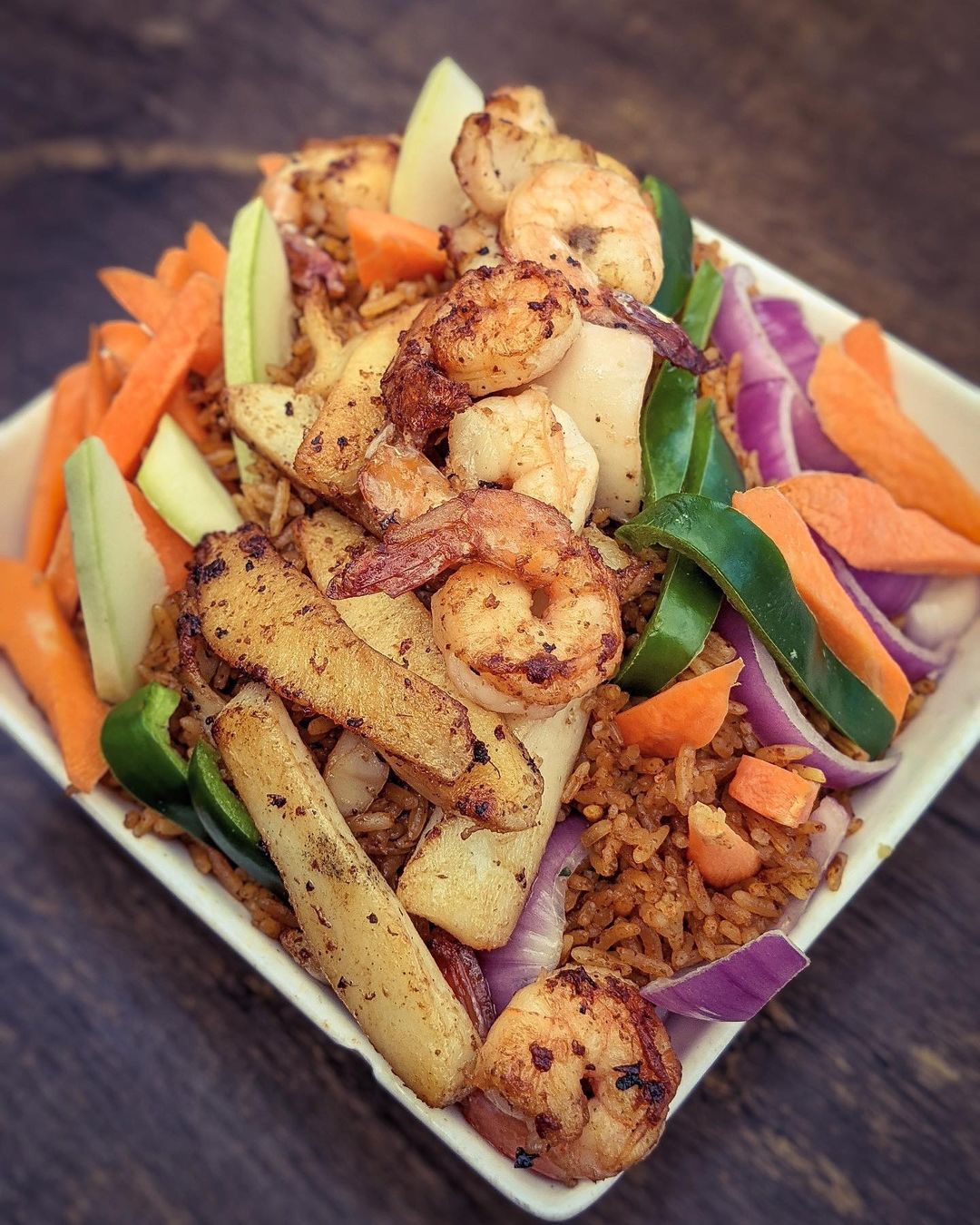 1. ChopShop: Grab n' Go, East Legon
ChopShop Grab n' Go, situated in the heart of East Legon, Ghana, beckons with an enticing array of delectable dishes that will tantalize your taste buds. From their renowned signature jollof rice and succulent pork stew to the flavorful Spicy goat, each visit promises a delightful and fulfilling culinary journey. The hallmark of this eatery lies in its commitment to delivering freshly prepared meals with swift service, making it the ultimate destination for a quick, grab-and-go lunch or dinner. At Grab n' Go, East Legon, customer satisfaction reigns supreme. Their warm and hospitable staff go the extra mile to ensure every diner leaves with a smile, striving for perfection in every dish and ensuring orders arrive promptly and accurately. Whether you crave the comforting familiarity of classic jollof and pork stew or dare to venture into the realms of the spicy goat, ChopShop Grab n' Go guarantees an exceptional dining experience. With exceptional customer service and culinary perfection on the plate, each visit is sure to be a delightful one.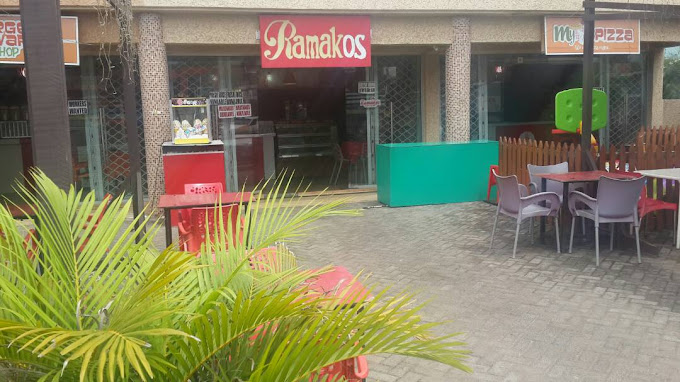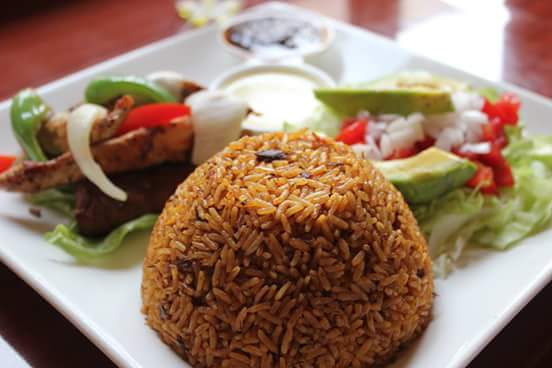 2. Ramakos Restaurant
Nestled in the heart of Kumasi, Ghana, Ramakos Restaurant beckons as an urban sanctuary. Situated in the bustling city center, it emanates a tranquil ambiance, particularly after the sun sets. Here, patrons can indulge in a diverse array of delectable dishes, with the grilled catfish being a standout favorite. The restaurant also boasts an impressive selection of music, promising an unforgettable Friday night rendezvous. Ramakos prioritizes safety and comfort, ensuring a worry-free night out. Its prime location affords a distinctive atmosphere and picturesque views, all complemented by the delectable kebabs and chilled beer. A must-try is their famed catfish, harmoniously accompanied by the impeccable musical backdrop. No matter your preferences, Ramakos Restaurant caters to all. With its exceptional cuisine, unwavering security, and captivating ambiance, it stands as the quintessential destination for a memorable evening. Discover the essence of Kumasi, Ghana, at Ramakos Restaurant.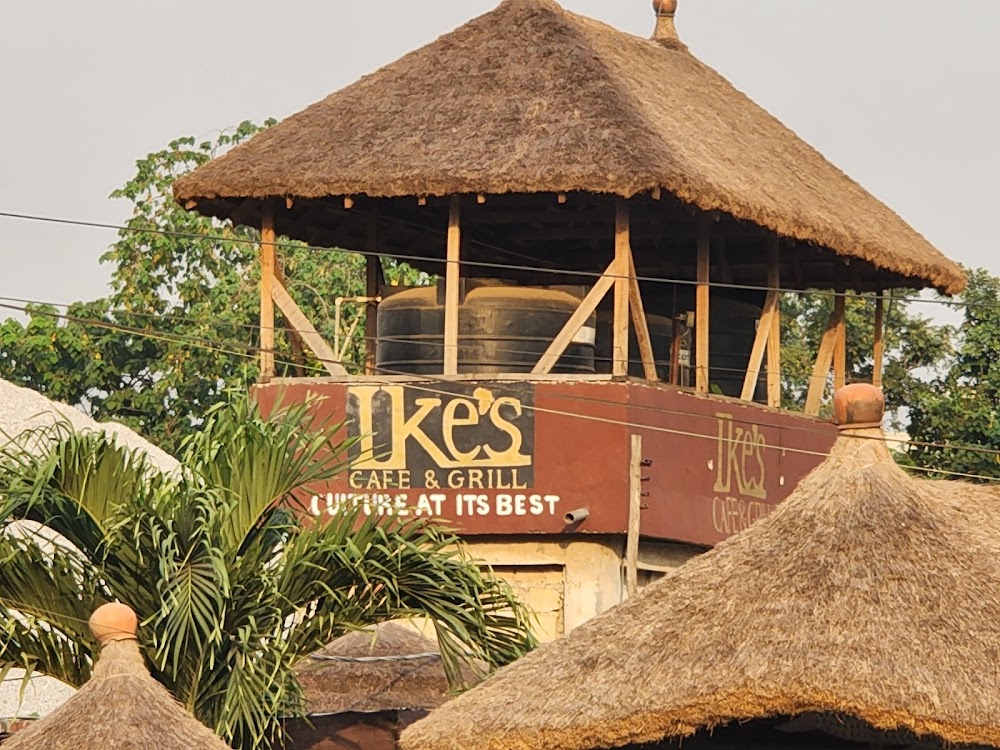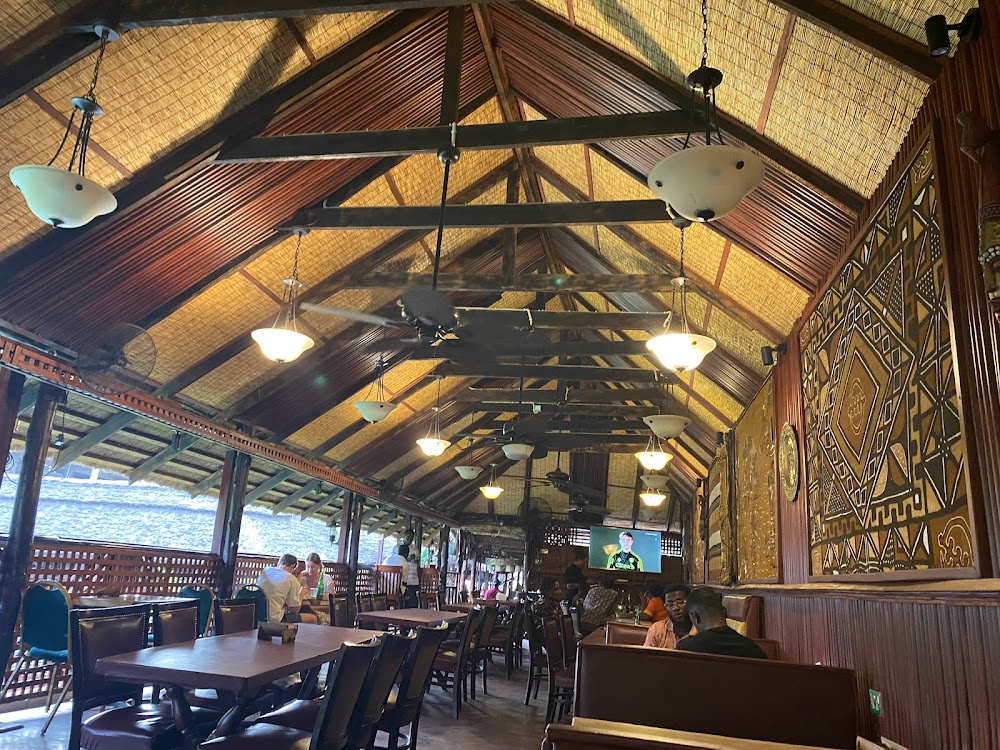 3. Ike's Cafe and Grill
Ike's Cafe and Grill, situated within the Kumasi Cultural Center in Kumasi, Ghana, is a vibrant restaurant that promises a unique and diverse dining experience. With a friendly and welcoming staff dedicated to providing excellent service, the restaurant offers a warm and inviting ambiance complemented by the soothing tunes of classic songs. Ike's Cafe and Grill is renowned for its consistently fresh and flavorful dishes, ranging from tilapia and kebabs to kelewele, french fries, and an assortment of smoothies and fresh fruit juices. Guests have the pleasure of savoring house specialties like the beloved special fried rice and the truly exceptional fufu. Whether you're planning a night out with friends, a family gathering, or a romantic date, Ike's Cafe and Grill is an excellent choice. Additionally, the restaurant provides charging outlets, making it an ideal spot to relax and stay connected while enjoying the tranquil view of the lake, complete with graceful catfish. Whether you're a visitor to Kumasi or a local resident, Ike's Cafe and Grill offers a delightful and enjoyable dining experience for all.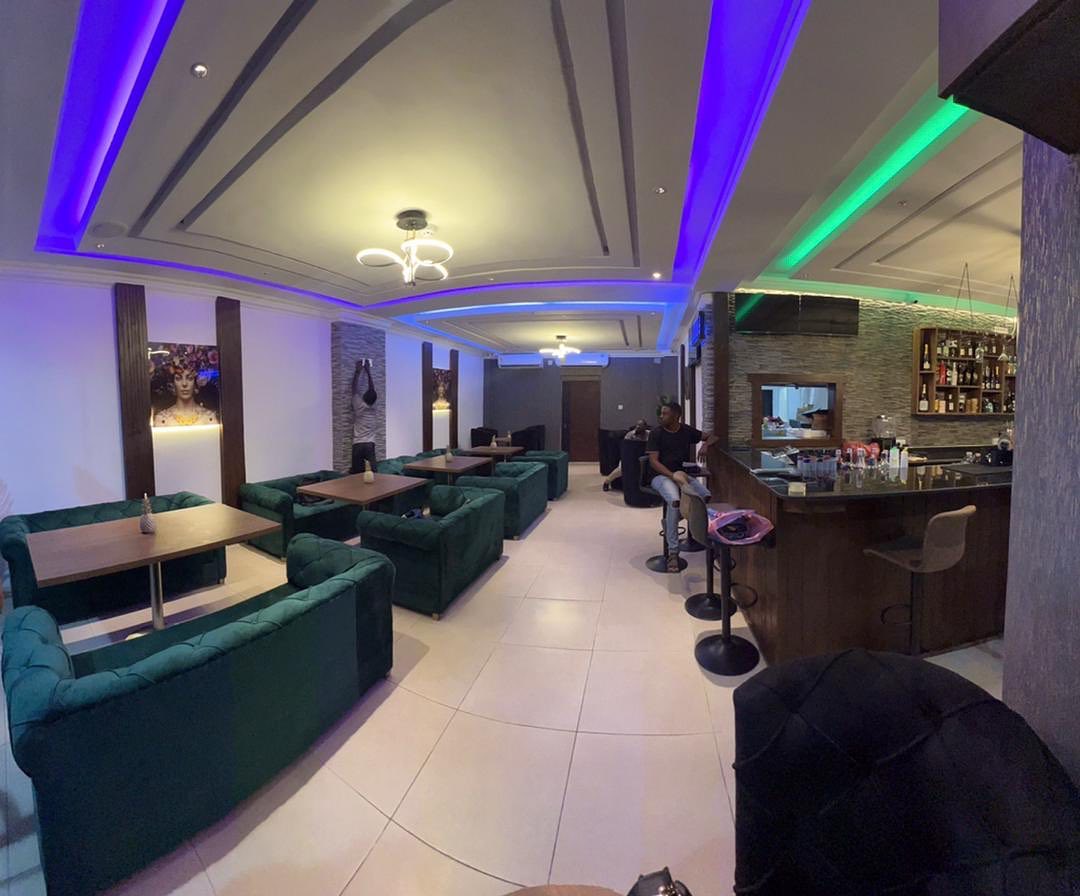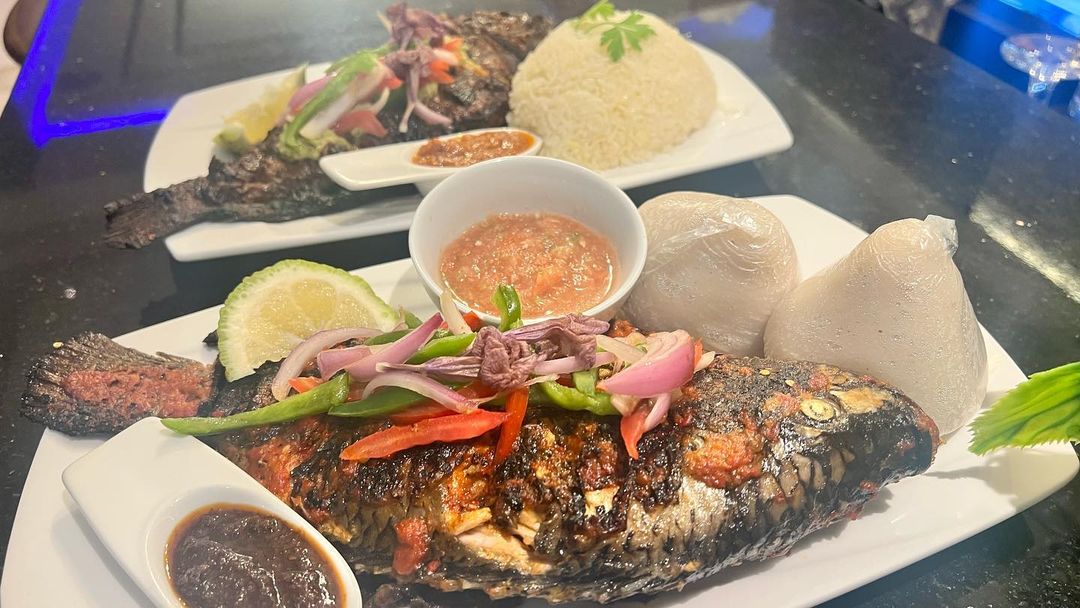 4. Calabasas Restaurant
Calabasas Restaurant, nestled discreetly in the heart of Ghana, is a culinary treasure trove, boasting an eclectic menu of delectable dishes and delightful libations. This quaint yet vivacious eatery exudes a cozy ambiance, tailor-made for sharing moments with loved ones. By day, it offers a serene haven for patrons seeking a tranquil dining experience. But when night descends, Calabasas Restaurant transforms into a vibrant hub, pulsating with an electrifying energy sure to etch memories that endure. The menu at Calabasas Restaurant is a symphony of flavors, offering a diverse array of gastronomic delights. Guests can savor beloved Ghanaian classics like jollof rice and succulent goat pieces, or embark on a gastronomic adventure with exotic mocktails. Portions are ample, and each dish bursts with freshness and flavor. Whether you visit during the day or under the stars, expect impeccable customer service from a warm and attentive staff. For a truly unique and delightful dining escapade, Calabasas Restaurant beckons. Step through its doors and allow the inviting ambiance and palate-pleasing cuisine to transport you to culinary nirvana.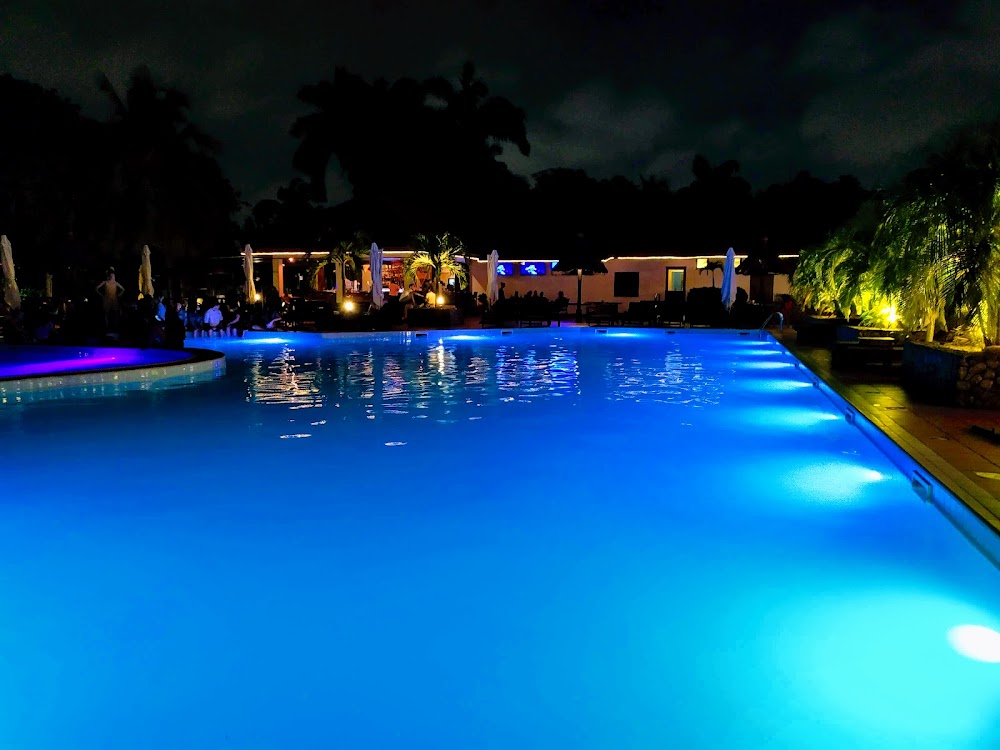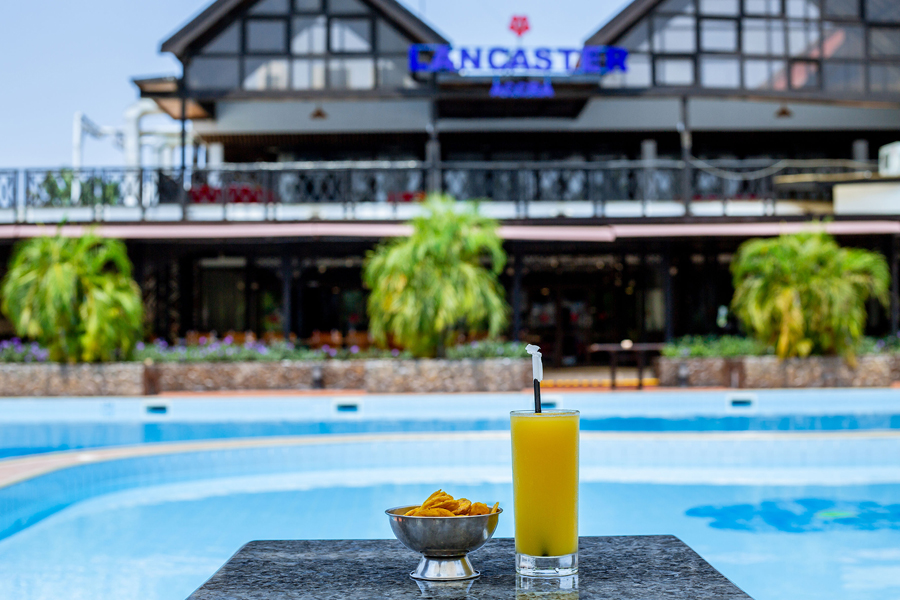 5. Lancaster Accra
The Lancaster Accra, nestled in the heart of Accra, Ghana, is a remarkable dining and accommodation destination. This establishment offers a welcoming and intimate ambiance, complemented by an array of delectable buffet-style dishes. The attentive staff ensures prompt and courteous service, enhancing the overall experience. Cleanliness and friendliness are paramount here, with a diverse menu encompassing both local and international culinary delights. Guests can savor live music on weekends without sacrificing tranquility. The well-appointed rooms, situated in Accra's prime location, guarantee comfort and cleanliness, further bolstered by top-notch security. Ideal for weary travelers seeking serenity, the restaurant serves sumptuous breakfast, lunch, and dinner, featuring an array of seafood delicacies. The accommodating staff readily caters to special dietary needs. For a nostalgic twist, the poolside bar offers an assortment of drinks accompanied by music from the '90s. Art enthusiasts can explore the on-site shop showcasing captivating paintings by resident artist Mr. Kofinduro, who gladly shares the stories behind his masterpieces. At the Lancaster Accra, exceptional cuisine, outstanding staff, and a delightful atmosphere converge to ensure an unforgettable experience. Whether for business or leisure, this oasis of tranquility and impeccable service is the ultimate choice.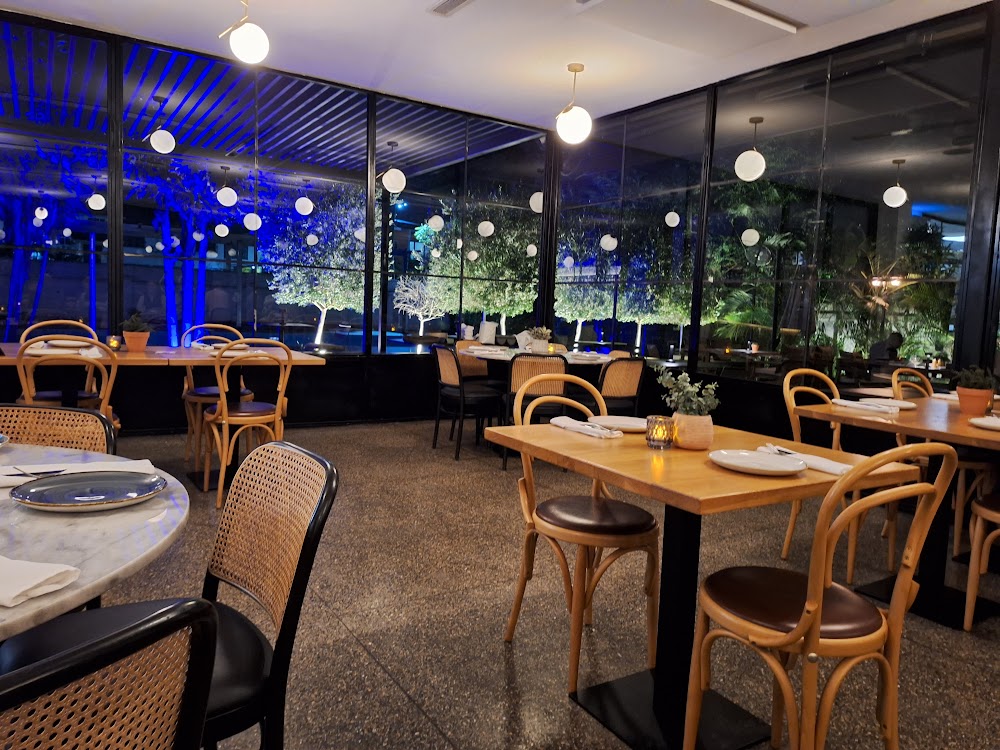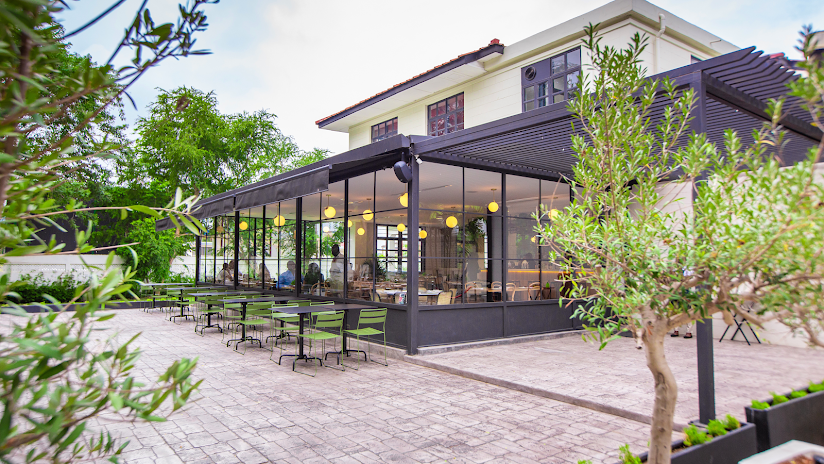 6. Pomona Restaurant
Pomona, nestled in the heart of Accra, stands out as an extraordinary dining establishment. Its warm and welcoming ambiance creates an ideal setting for a myriad of occasions, whether you're planning a night out with friends, a romantic dinner for two, or a special celebration. The restaurant's impeccable customer service sets a high standard, with a staff that exudes warmth and hospitality. The menu boasts a delightful array of Italian-inspired culinary creations and beverages. Notably, during birthday celebrations, the staff enthusiastically joins in the cake-cutting festivities, adding a personal touch to your dining experience. Accessible parking further enhances the convenience of reaching Pomona. The restaurant's atmosphere strikes a harmonious balance between relaxation and allure. The cocktails are a treat for the taste buds, while the culinary offerings, from the luscious lasagna to the flavorful calamari, leave an indelible impression. The succulent, well-seasoned chicken that accompanies the pasta dishes is a testament to Pomona's commitment to culinary excellence. Whether you're in the company of friends or seeking an intimate evening for two, Pomona's charming ambiance beckons. The restaurant's terrace, adorned with a shimmering pool that gracefully illuminates the night, adds to its allure. Throughout your visit, the top-notch customer service ensures that every guest feels like a VIP. In summary, Pomona is an unparalleled dining destination in Accra. It's the quintessential choice for social gatherings, romantic interludes, and joyous celebrations. With its inviting atmosphere, delectable drinks, divine cuisine, and exceptional service, Pomona elevates dining to a memorable experience. Whether you seek a place to unwind or indulge in a sumptuous meal, Pomona stands as the epitome of excellence.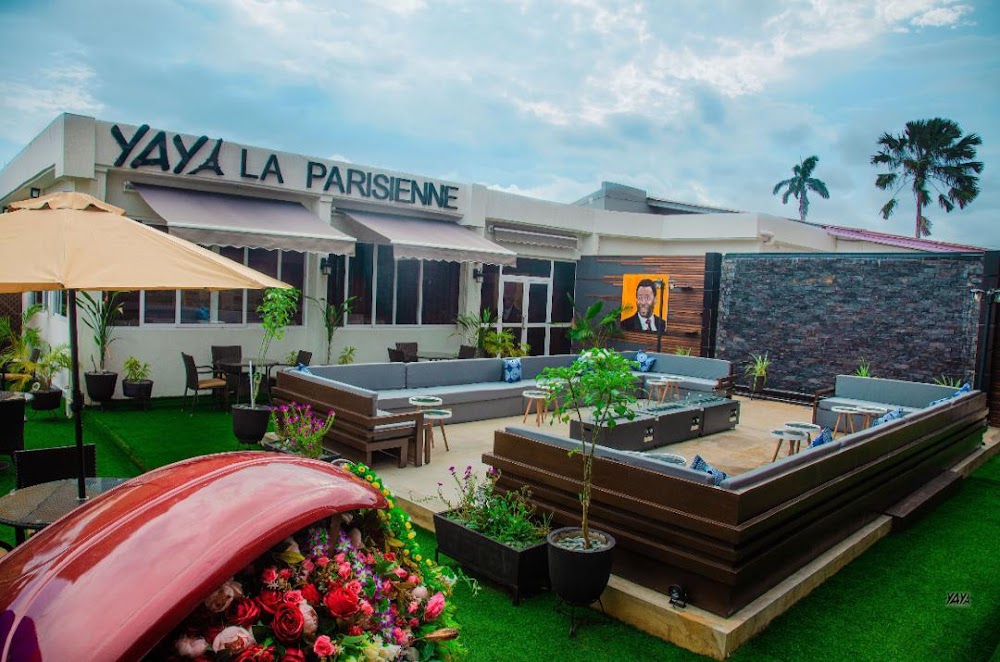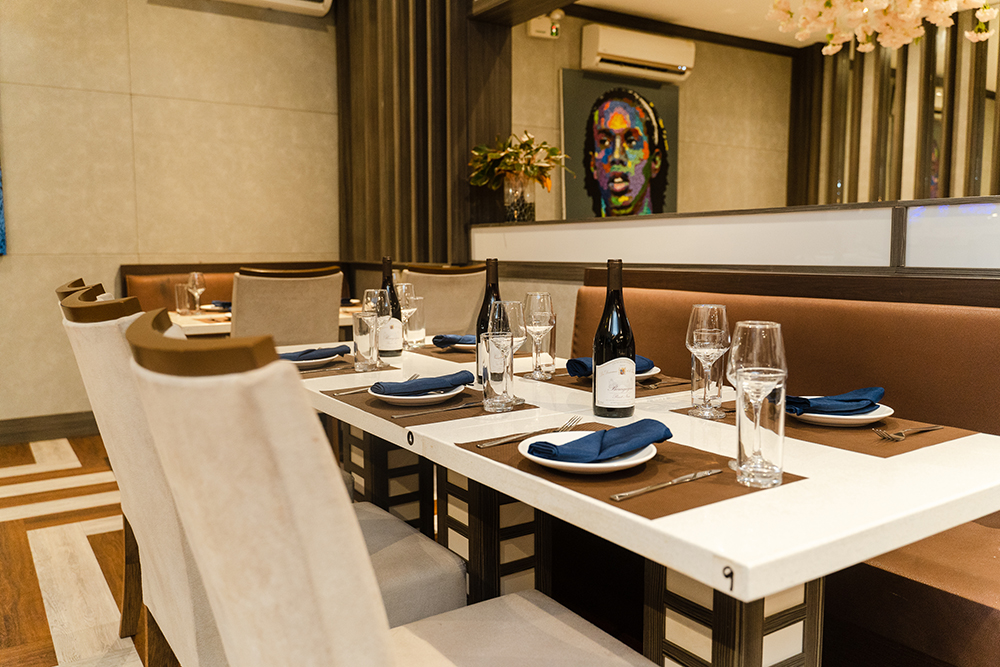 7. YAYA La Parisienne
YaYa La Parisienne stands as an opulent dining establishment nestled in the heart of Accra, Ghana. It offers a truly distinct culinary journey within an elegant and lavish setting, boasting both indoor and outdoor seating options that allow diners to immerse themselves in the city's vibrant ambiance. The decor is a visual delight, setting the stage perfectly for intimate dinners or gatherings among friends. When it comes to the culinary offerings, YaYa La Parisienne surpasses expectations. The menu showcases an array of delectable French-inspired dishes, such as the sumptuous beef bourguignon, expertly grilled salmon or grouper, alongside local favorites like acheke and mac n cheese, all prepared with precision and rich flavors. Lighter options like salads and appetizers are also available. The restaurant's extensive cocktail and mocktail selection enhances the overall experience, ideal for those seeking a delightful night out with friends. To satisfy sweet cravings, an array of desserts awaits. Adding to its charm, YaYa La Parisienne treats guests to live music on Fridays, making it a perfect destination for a night of entertainment. With reasonable prices, this restaurant caters to a range of budgets, making it an exceptional choice for anyone seeking an unforgettable dining adventure in Accra, particularly for aficionados of French-inspired cuisine.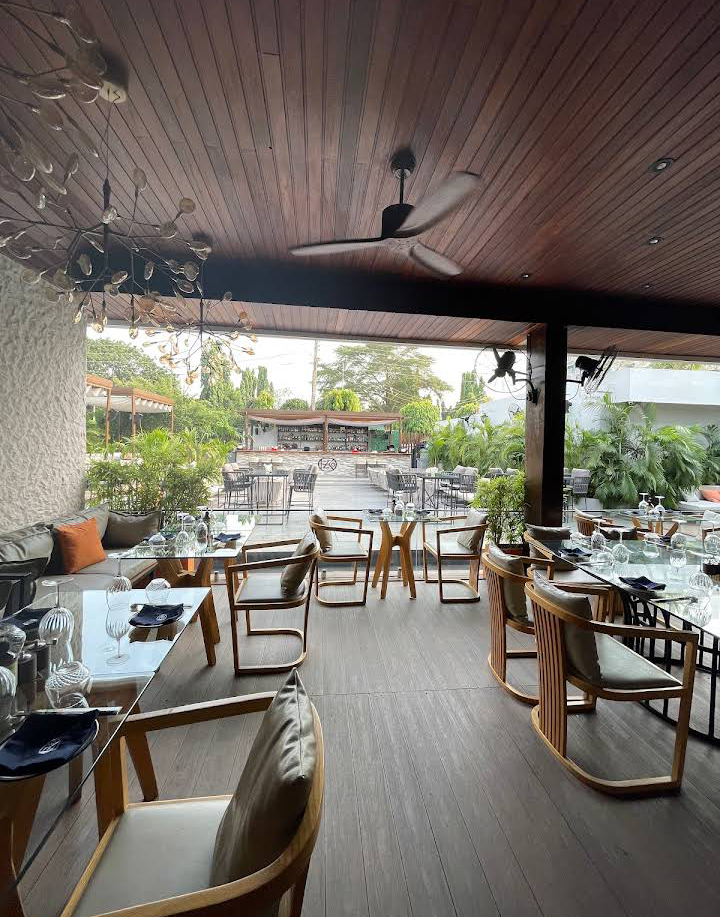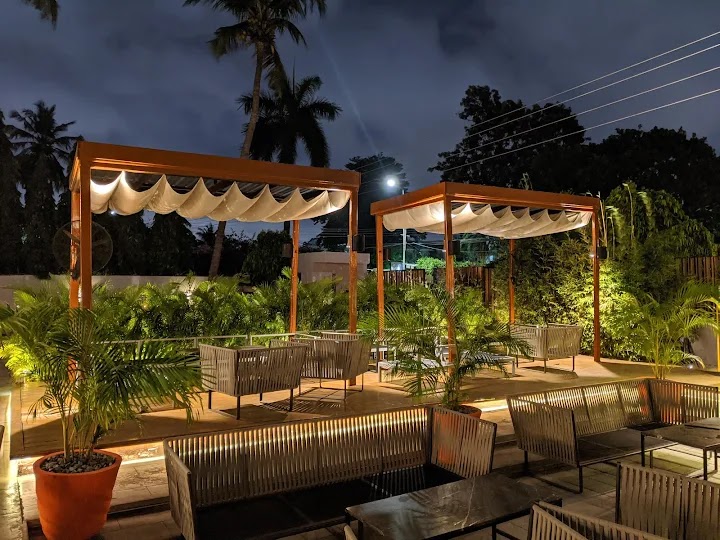 8. Kōzo
Kozo, situated in the heart of West Accra, Ghana, stands as a distinctive dining destination, showcasing an extensive array of culinary delights. Their diverse menu boasts a wide range of delectable offerings, ensuring there's something to satisfy every palate. From traditional Japanese delicacies like ramen and sushi to beloved Italian classics such as pizza and pasta, your culinary desires will undoubtedly find fulfillment at Kozo. Moreover, there is also an array of specialty cocktails, alongside a thoughtfully curated selection of wines and beers. For an extraordinary dining adventure, consider reserving a table and indulging in a sumptuous multi-course meal meticulously crafted by the talented chefs. Kozo, with its blend of inventive dishes and a cozy atmosphere, assures a memorable dining journey. Whether you seek a laid-back lunch or a romantic dinner, Kozo remains the ideal destination to relish a splendid meal in the company of family and friends.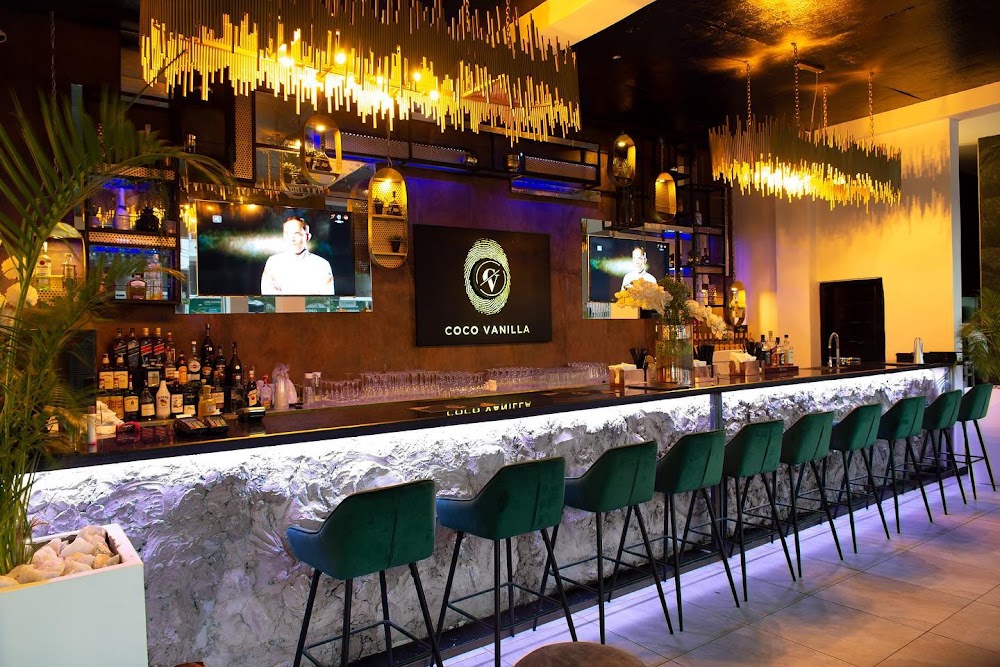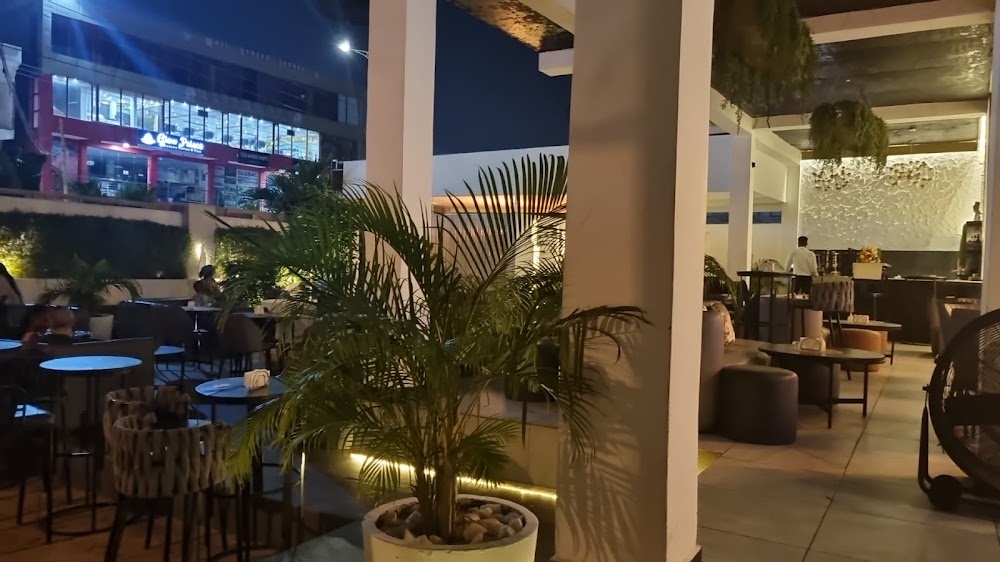 9. Coco Vanilla Restaurant
Discover the culinary delight that is Coco Vanilla Restaurant's Adjiringanor Branch, nestled in the heart of Accra, Ghana. This establishment caters to both food enthusiasts and night owls, promising an unforgettable evening for all. Stepping inside, you'll be greeted by a warm and inviting atmosphere, complemented by the rhythmic tunes of an Afrobeat DJ, setting the mood for a lively and joyful experience. The menu is a treasure trove of culinary diversity, offering a spectrum of dishes, from traditional Ghanaian cuisine to beloved classics. Whether your appetite craves a quick bite or a hearty meal, you're bound to find a dish that tickles your taste buds. The service is impeccable, with a professional and attentive staff dedicated to ensuring your satisfaction. The beverage menu is equally impressive, featuring a wide array of beers, wines, spirits, and cocktails. Don't miss out on the signature Coco Vanilla cocktail, a delectable fusion of coconut and vanilla flavors that will quench your thirst in style. Whether it's a romantic dinner for two or a fun night out with friends, Coco Vanilla Restaurant's Adjiringanor Branch promises an unforgettable evening filled with scrumptious food and delightful moments, thanks to its welcoming staff and mouthwatering cuisine.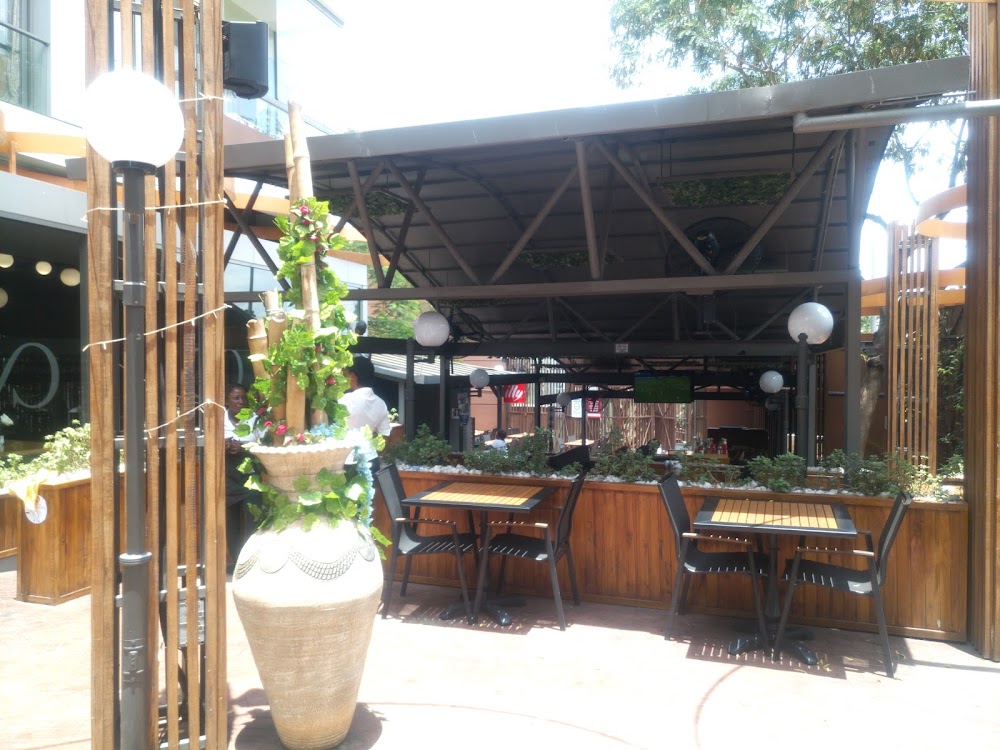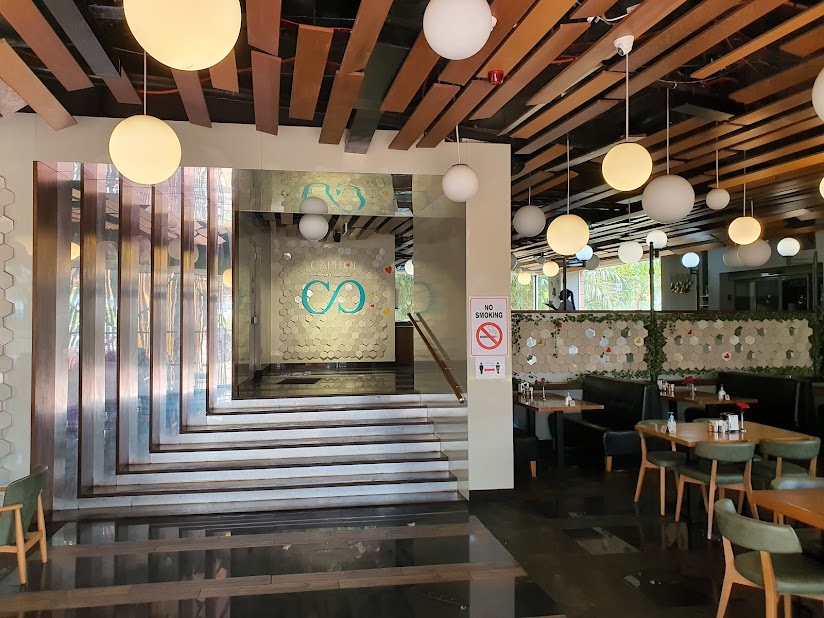 10. Capitol Cafe and Restaurant
Capitol Cafe & Restaurant, situated in Accra, promises a tantalizing culinary experience. Conveniently located in close proximity to the American Embassy, it serves as an ideal destination for post-work dinners and family get-togethers alike. With a warm and inviting ambiance, the restaurant boasts top-notch service, courtesy of polite and efficient staff, ensuring a stress-free and enjoyable mealtime. The modern and clean architecture, coupled with well-maintained restrooms, elevates the overall dining experience. Capitol Cafe & Restaurant's menu shines with spectacular offerings, including juicy beef and generously sized portions, delectable yet straightforward pizzas, and flavor-packed dishes. The mocktails complement the meals perfectly. Whether you're an expatriate or a local, this restaurant caters to all tastes and is a preferred choice for occasions like birthday celebrations. Despite its spacious layout, the atmosphere remains consistently cozy and welcoming. In sum, Capitol Cafe & Restaurant is the perfect setting for sharing a delightful meal with friends or family, offering delicious cuisine, excellent service, and an inviting atmosphere.
Conclusion
In conclusion, these ten must-visit restaurants in Ghana are a testament to the country's rich culinary tapestry. They offer diverse flavors, warm hospitality, and unforgettable dining experiences. Whether you're a local or a visitor, exploring these culinary gems will leave you with cherished memories and a deeper appreciation for Ghana's vibrant food culture.