Lagos and Abuja, two vibrant Nigerian cities, offer a rich culinary landscape that reflects the diverse cultural heritage of the country. From traditional Nigerian dishes to modern fusion creations, these cities are home to numerous native restaurants that tantalize the taste buds of both locals and visitors. In this article, we will explore four must-visit native restaurants in Lagos and Abuja, where you can indulge in authentic flavors and experience the true essence of Nigerian cuisine.
NATIVE RESTAURANTS IN LAGOS AND ABUJA
1. Seapot Chophouse
Location: House 16 323 Rd, Gwarimpa, Abuja (Get directions)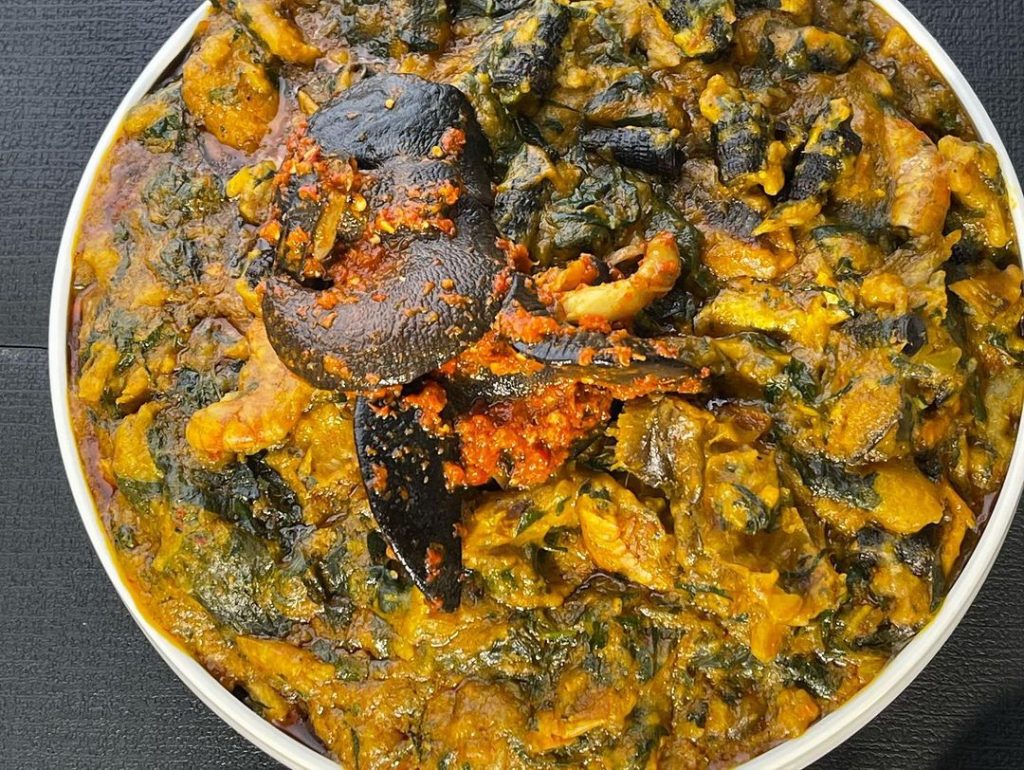 Seapot Chophouse stands out as a native restaurant due to its unwavering dedication to showcasing the rich culinary heritage of Nigeria. The restaurant's menu is a celebration of traditional Nigerian dishes, each carefully prepared with authentic ingredients and cooking techniques. From aromatic stews to flavorsome soups and hearty rice dishes, Seapot Chophouse offers an extensive range of options that represent the diverse flavors found across the country's various regions. With its commitment to authenticity, use of local ingredients, warm ambiance, and a menu that showcases the diverse flavors of Nigeria, Seapot Chophouse offers an unparalleled dining experience. Whether you are a local resident or a visitor to Abuja, be sure to indulge in the culinary delights of Seapot Chophouse for an unforgettable journey into the heart of Nigerian cuisine.
2. The junction restaurant
Location: 23b Adebayo Doherty Road, Lekki Phase 1, Lekki, Lagos (Get directions)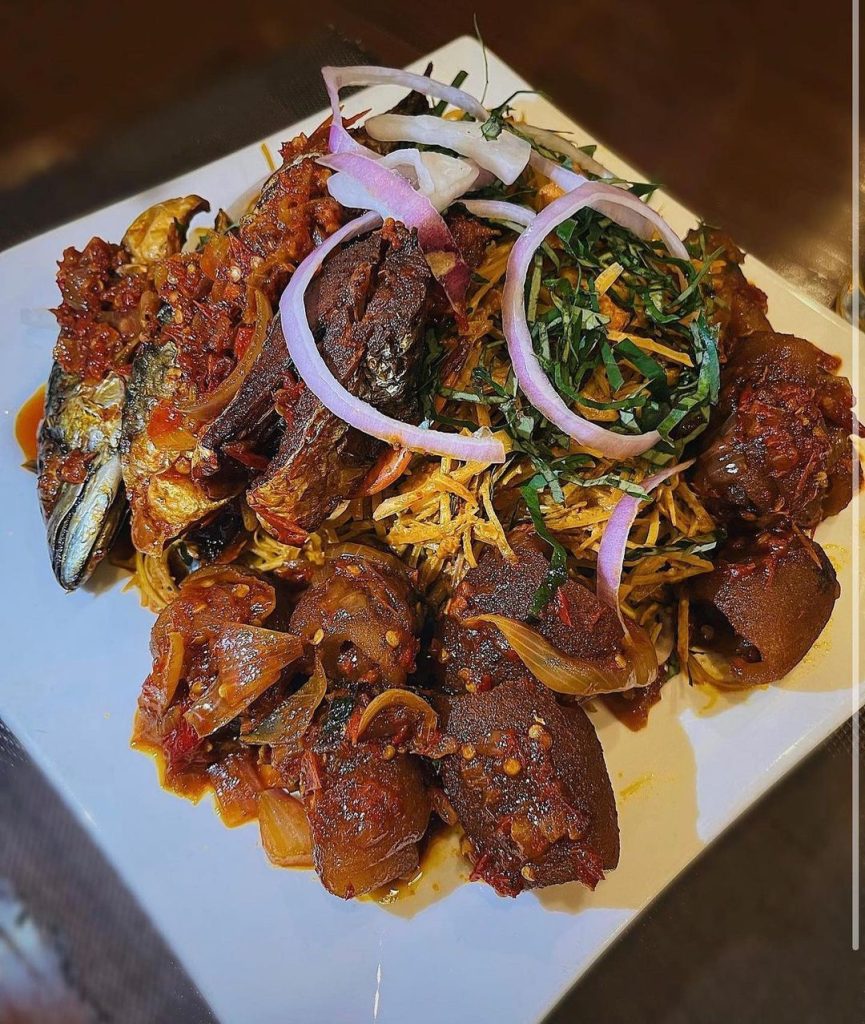 The junction was born with the promise of homey dishes plus all the glitz and glamour of dining. This restaurant adds beauty to your local dishes, giving it an aesthetic look, so that your meal doesn't just taste great but also looks it. The junction has gained a reputation for its signature dishes that showcase the best of Nigerian cuisine. From the Fisherman pepper soup (whole catfish cut into slices and choice of yam/sweet potato or plantain) to the delicious Chicken Ngwogwo (spicy local igbo chicken cooked in local igbo spices and African Oil Bean), every dish is crafted with care and precision. An amazing dining experience is guaranteed here, aside the well set indoor and outdoor arena, you are assured of quality and timely service.
3. Talenu Bukka and Garden
Location: Plot no C133, 3rd Avenue, Gwarinpa, Abuja (Get directions)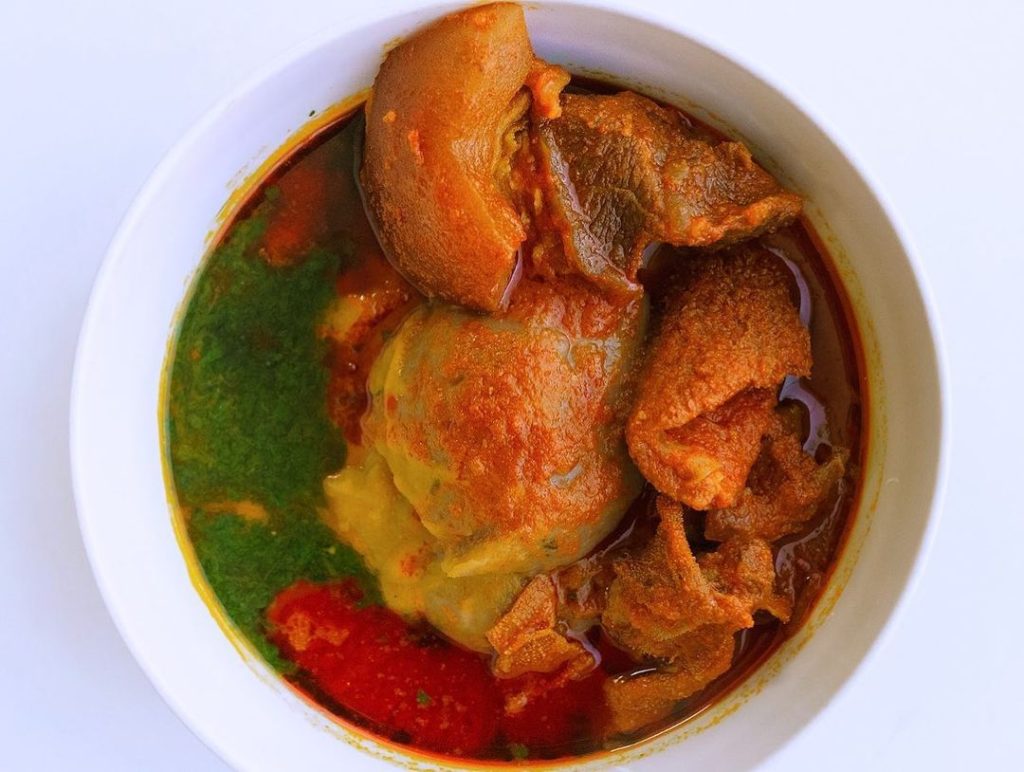 This is one of the best native restaurant in the capital city known for the best Western Nigerian food and a mixture of the entire Naija cuisine. The menu features an extensive selection of native dishes from various regions of Nigeria, allowing guests to explore the culinary diversity of the country. From mouthwatering soups like oha, efo riro, and afang to popular mains like jollof rice, pounded yam, and amala, Talenu Bukka and Garden ensures that every dish is prepared with utmost care and attention to detail. The use of locally sourced ingredients further enhances the authenticity of the flavors, providing a true taste of Nigeria. Talenu Bukka and Garden takes advantage of Abuja's pleasant climate by offering a delightful outdoor dining experience. The garden area provides a serene and tranquil setting where guests can enjoy their meals amidst lush greenery and soothing natural surroundings. This outdoor space is perfect for socializing with friends and family while savoring the delightful flavors of Nigerian cuisine. It is a must-visit destination to indulge in the rich flavors, warm hospitality, and vibrant atmosphere that define the essence of native Nigerian cuisine.
4. Native Tray
Location: 19 Admiralty Way opposite De Lake Plaza, Lekki Phase 1, Lagos (Get directions)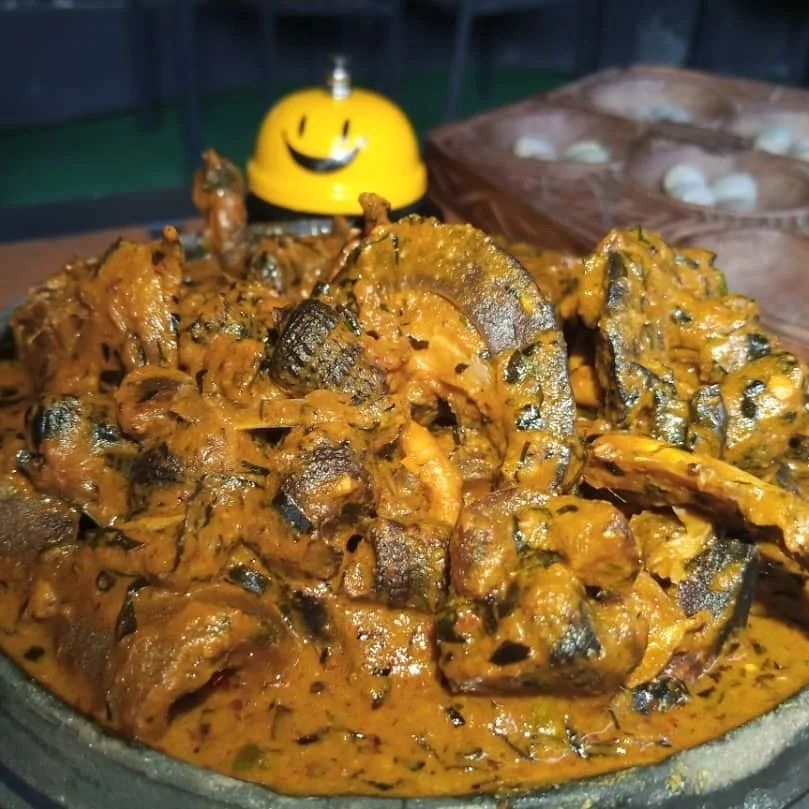 If you're a Southerner living in Lagos, Crave no more. Just visit Native Tray Lekki. It is a spot on the island that does native and local food. Native Tray takes pride in showcasing the vast and diverse culinary heritage of Nigeria. With a menu inspired by various Nigerian ethnic groups, the restaurant offers a wide range of traditional dishes prepared with meticulous attention to detail. From hearty soups like afang, edikaikong, and banga, to stews like ofada sauce, Native Tray showcases the rich diversity of Nigerian flavors, providing a genuine and soulful dining experience. Native Tray offers a culinary journey that delights the senses and immerses guests in the vibrant tapestry of Nigerian culture. If you're seeking a true taste of Nigeria, a visit to Native Tray is an absolute must for a memorable dining experience in Lagos.
Lagos and Abuja offer a vibrant culinary scene, and exploring the native restaurants in these cities is an excellent way to experience the diverse flavors of Nigerian cuisine. Whether you're craving traditional dishes, coastal delights, or home-cooked meals, Terra Kulture, Nkoyo in Lagos and Abuja, and Iya Eba are four must-visit native restaurants that will leave you with a memorable and satisfying culinary journey. So, the next time you find yourself in Lagos or Abuja, be sure to indulge in the rich flavors and warm hospitality of these exceptional dining establishments.
Still looking for more native restaurants in Lagos and Abuja? Check the Dinesurf platform today by clicking native restaurants in Lagos and Abuja.
OTHER POSTS YOU MAY LIKE