Indulging in a mouthwatering burger is an experience cherished worldwide, and Nigeria is no exception. In the vibrant culinary landscape of Nigeria, we've uncovered the crème de la crème of burger destinations. Join us as we embark on a flavorful journey to explore the top five Nigerian restaurants that offer the perfect burger experience. From savory patties to creative toppings, these establishments are redefining the art of burger-making, promising a taste sensation that will leave your taste buds longing for more. Whether you're a burger aficionado or simply seeking a delightful culinary adventure, these restaurants have something extraordinary in store for you. Get ready to savor every bite and discover the burger bliss that Nigeria has to offer.
5 Nigerian Restaurants Serving the best Burger in Town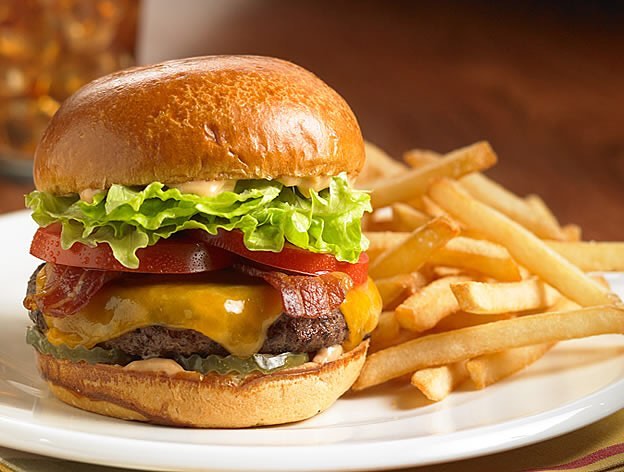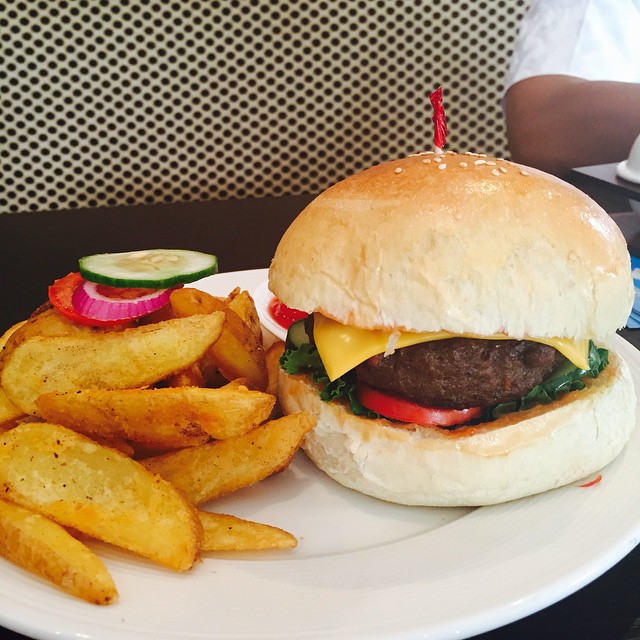 1. House 43
Nestled in the heart of Abuja, House Forty Three stands as a culinary gem that promises to delight every palate. From its inviting ambiance to the warm and welcoming staff, this restaurant offers an exceptional dining experience that is bound to leave you thoroughly satisfied.  At House Forty Three, diversity reigns supreme with its expansive menu, catering to a wide range of tastes and preferences. Whether you're craving an authentic African buffet, seeking the cozy comforts of their café, or opting for a memorable dining experience in the restaurant upstairs, this establishment has it all. Don't forget to treat yourself to the delectable cake slices in the café; they're a true delight. For those in search of a hearty breakfast, the restaurant's full English breakfast paired with a refreshing smoothie is a beloved favorite. What truly sets House Forty Three apart, however, is its unwavering commitment to delivering top-notch customer service. When it comes to the culinary offerings, House Forty Three doesn't disappoint. The jerk chicken and grilled calamari dishes are outstanding, boasting flavors that will tantalize your taste buds. And let's not forget about the generously portioned plates that will leave you more than satisfied. Now, let's talk about something truly unique – the House 43 beef burger. This burger is a masterpiece in its own right, with a juicy and flavorful patty that's sure to impress. But what sets it apart is the delightful surprise of a boiled egg nestled inside, adding an unexpected twist to each bite. And of course, the fries that accompany this culinary wonder are nothing short of delicious. No matter your culinary desires, House Forty Three has a delectable offering to fulfill them. The attentive and friendly staff ensure your dining experience is nothing short of exceptional, making this restaurant the perfect choice for both casual outings and special occasions alike. When it comes to satisfying your taste buds in Abuja, House Forty Three is the place to be, and their House 43 beef burger is an experience you won't want to miss.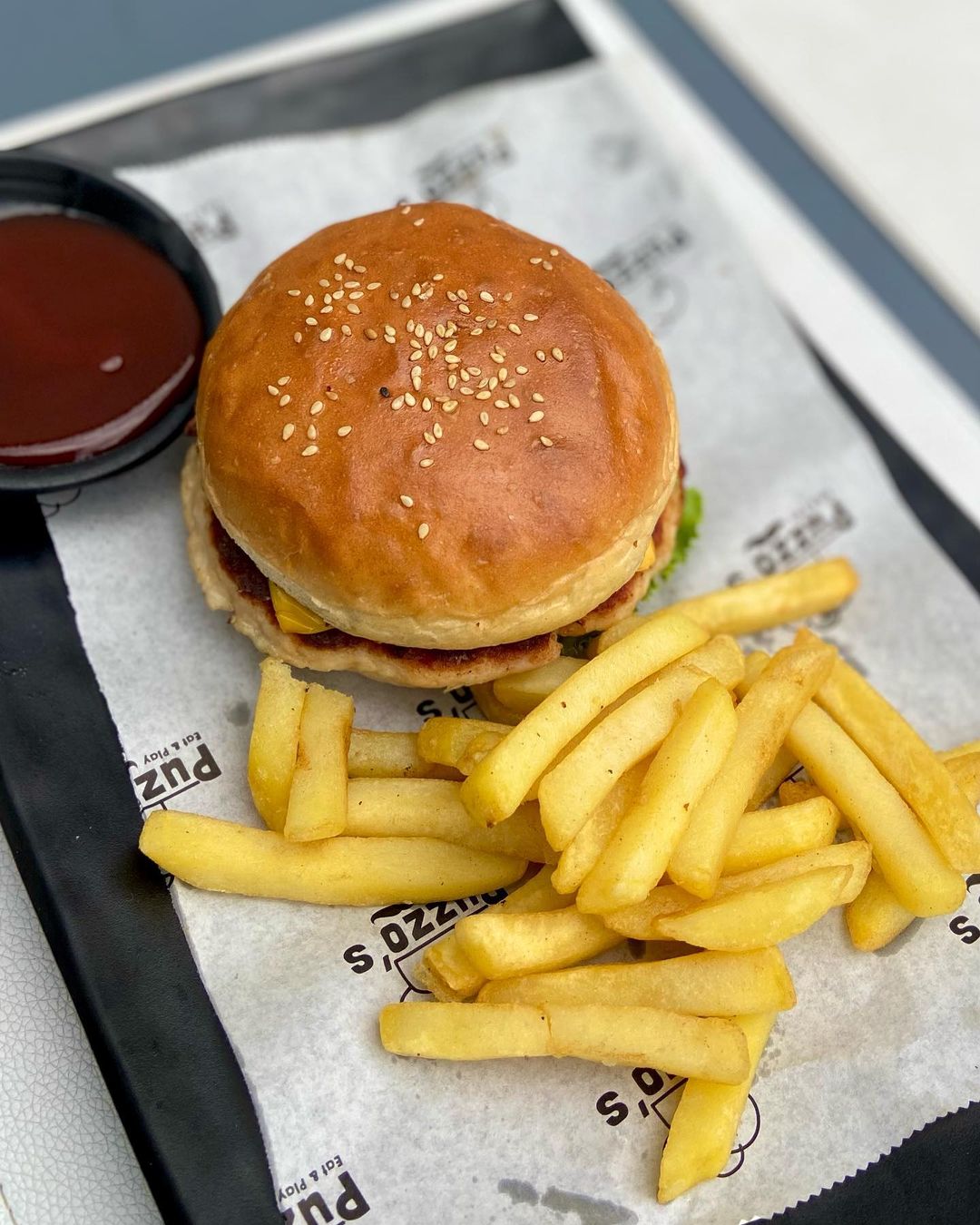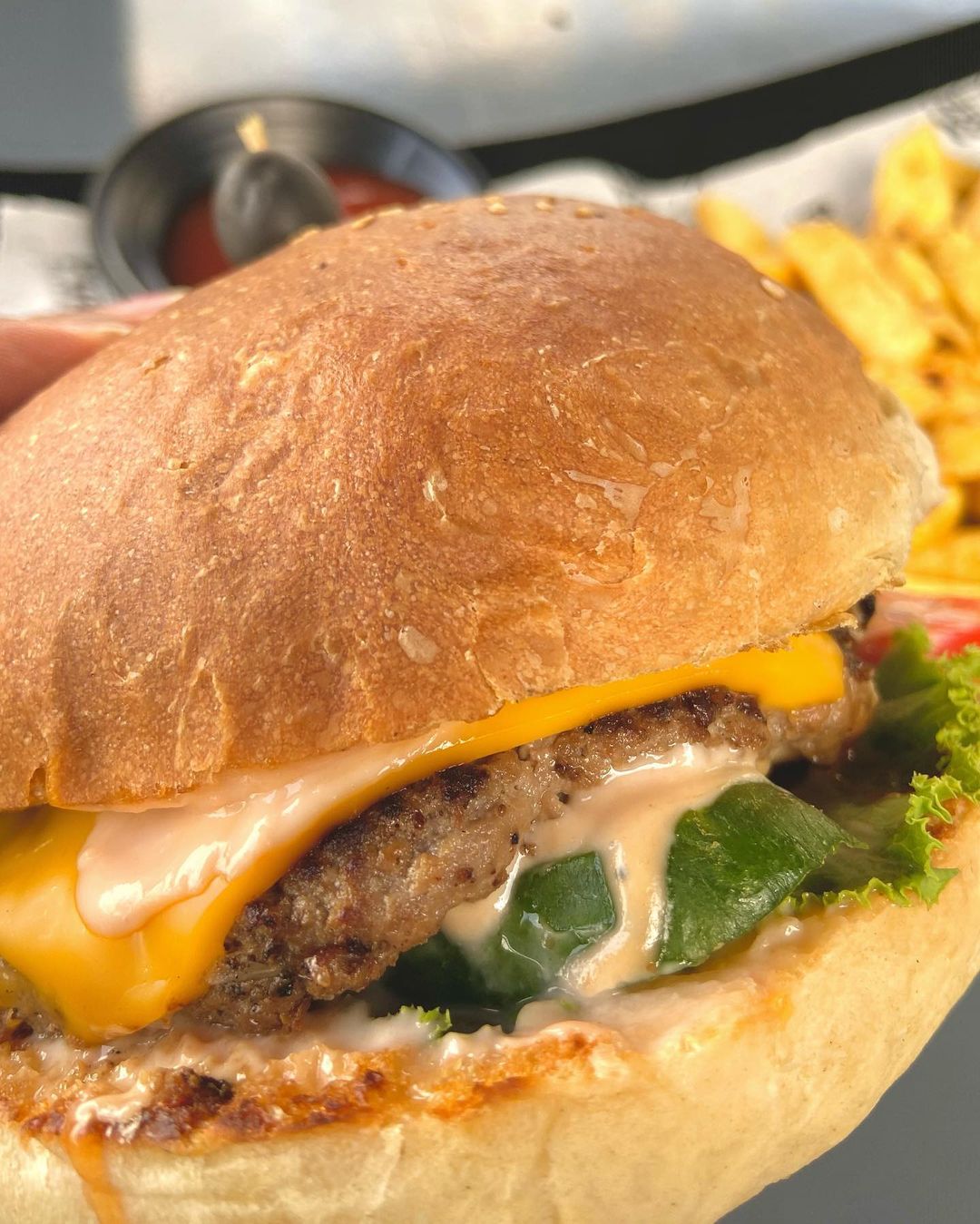 2. Puzzo Restaurant
Puzzo's Restaurant in Abuja is a truly exceptional dining destination, offering an enchanting ambiance, impeccable service, and a culinary experience that caters to various occasions, from romantic evenings to important business meetings or casual get-togethers. The restaurant's interior design is a testament to tasteful aesthetics, featuring distinct sections thoughtfully designed for specific purposes. The V.I.P room stands out with its elegant minimalistic decor and tastefully arranged flower accents. However, what truly sets Puzzo's apart is its diverse and delectable menu. Puzzo's boasts an extensive menu that spans both intercontinental and African cuisines. Every dish is a testament to culinary excellence, crafted with the freshest ingredients and presented with utmost care. Notably, their chicken burger, snails, and drumsticks have earned a well-deserved reputation for their exceptional taste and quality. To complement the culinary delights, Puzzo's offers a selection of delightful beverages, including the ever-popular strawberry daiquiri. Hygiene and cleanliness are paramount at Puzzo's Restaurant. The establishment is consistently immaculate, and the staff is always impeccably attired. Moreover, the service team is exceptionally warm and attentive, ensuring that diners are completely satisfied with their meals. Families are also welcome, as the restaurant offers ample space for private dining, making it suitable for gatherings of all sizes. In sum, Puzzo's Restaurant is the ultimate dining destination for any occasion. With its exquisite food offerings, attentive service, and inviting atmosphere, Puzzo's guarantees a memorable dining experience that will leave a lasting impression on anyone who savors their delectable chicken burger and other culinary delights.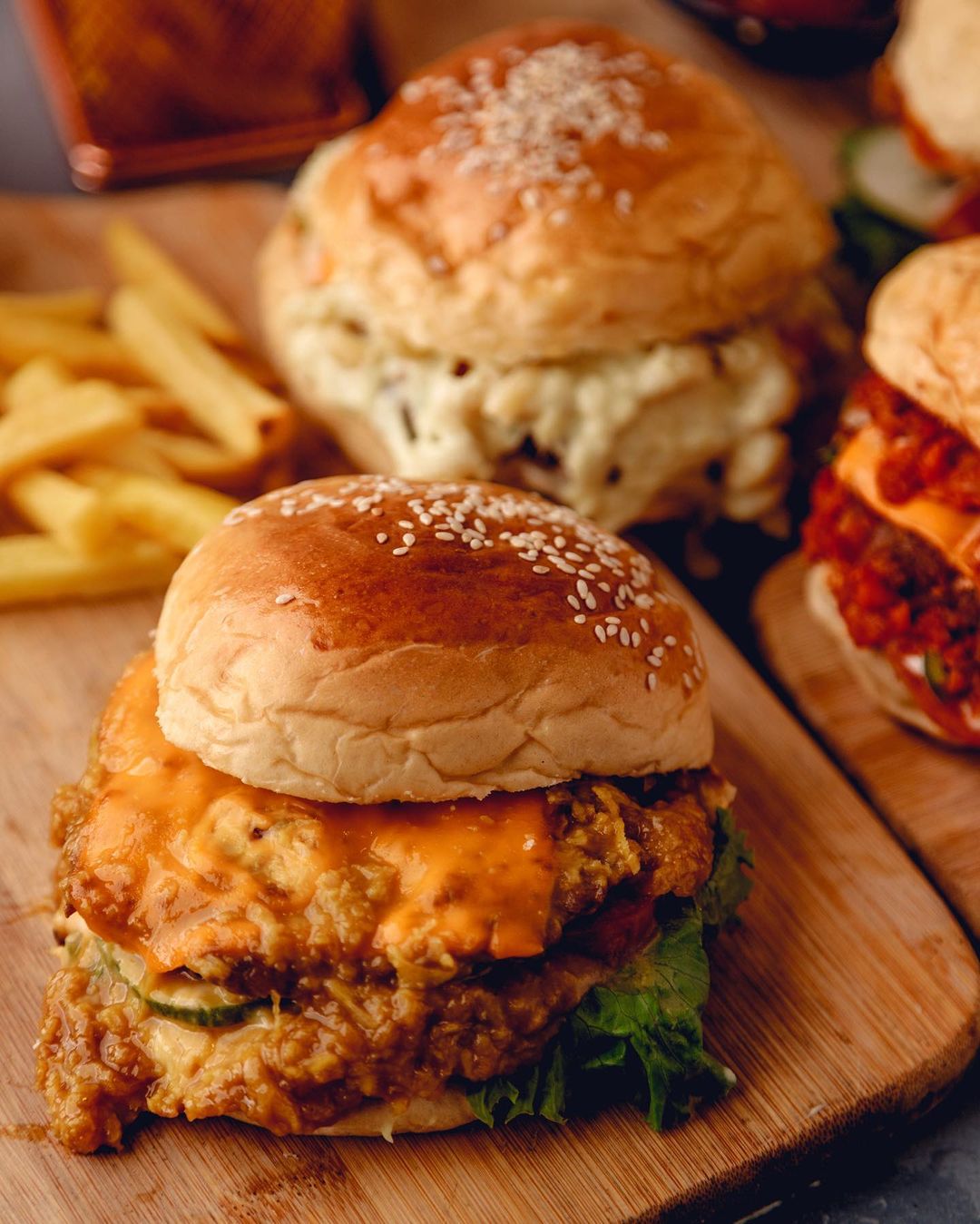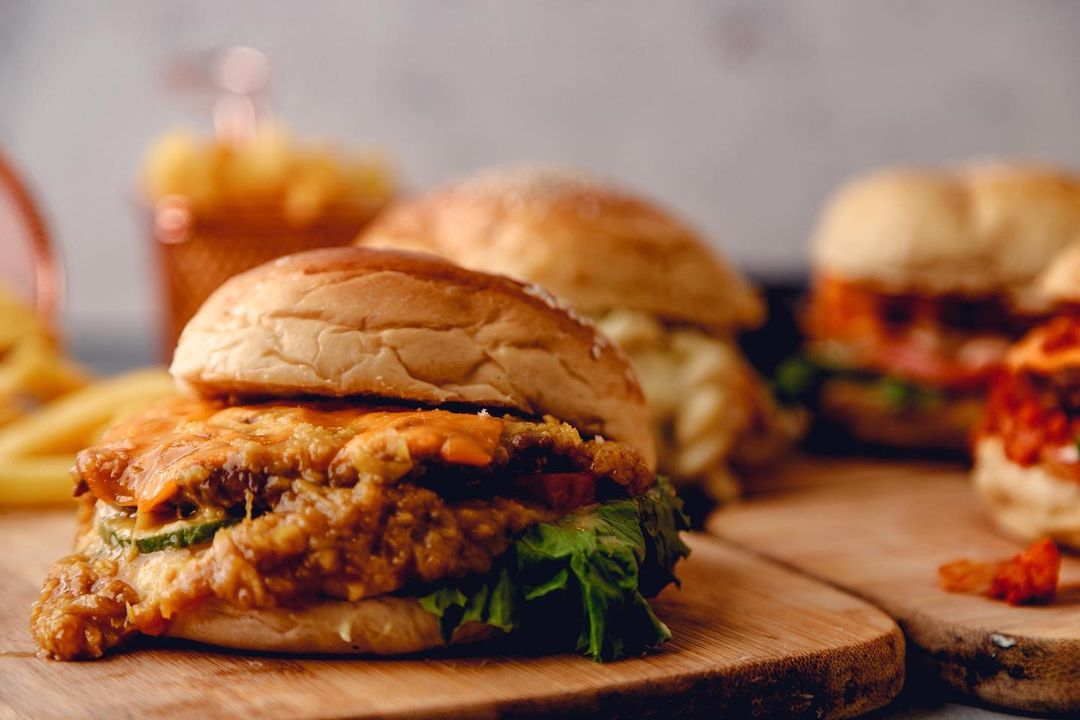 3. Buttermilk
Located in the heart of Lagos, Nigeria, Buttermilk NG is a culinary haven offering a cozy and inviting atmosphere, perfect for a romantic date night or a memorable family gathering. With its modern and sophisticated decor, characterized by warm colors and ample seating, this restaurant sets the stage for a delightful dining experience. The restaurant's staff members are not just friendly but also incredibly helpful, ensuring that your visit is nothing short of exceptional. Now, let's turn our attention to the star of the show—the burger. Crafted with meticulous attention to detail, their burgers are a testament to culinary expertise. Featuring juicy patties, fresh ingredients, and inventive toppings, these burgers redefine your perception of burger perfection. However, Buttermilk NG's menu is a symphony of flavors beyond burgers. From crispy chicken wings and refreshing salads to a diverse array of dishes, there's something to satisfy every palate. Portion sizes are generous, ensuring you leave with a satisfied appetite. While the burger may steal the spotlight, don't miss the opportunity to try Buttermilk NG's renowned buttermilk pancakes. These fluffy delights, made with freshly prepared batter, are adorned with a variety of succulent berries and delectable toppings, creating a harmonious blend of sweet and savory flavors. The restaurant's milkshakes, with the Oreo Madness being a standout favorite, add an extra layer of indulgence to your meal. What's more, dining at Buttermilk NG won't break the bank, as their prices are incredibly reasonable. Quick service ensures minimal waiting time, allowing you to relish every moment and each delectable bite. To complement your meal, the restaurant offers an enticing selection of beverages, including mimosas, wines, and beers. In summary, Buttermilk NG is more than just a restaurant; it's an experience. It's the place where you can savor mouthwatering burgers, heavenly pancakes, and bask in a warm and inviting atmosphere that lingers in your memory long after your visit. So, whether you're a burger enthusiast or simply seeking a remarkable dining experience, make your way to Buttermilk NG for culinary excellence and an unforgettable ambiance.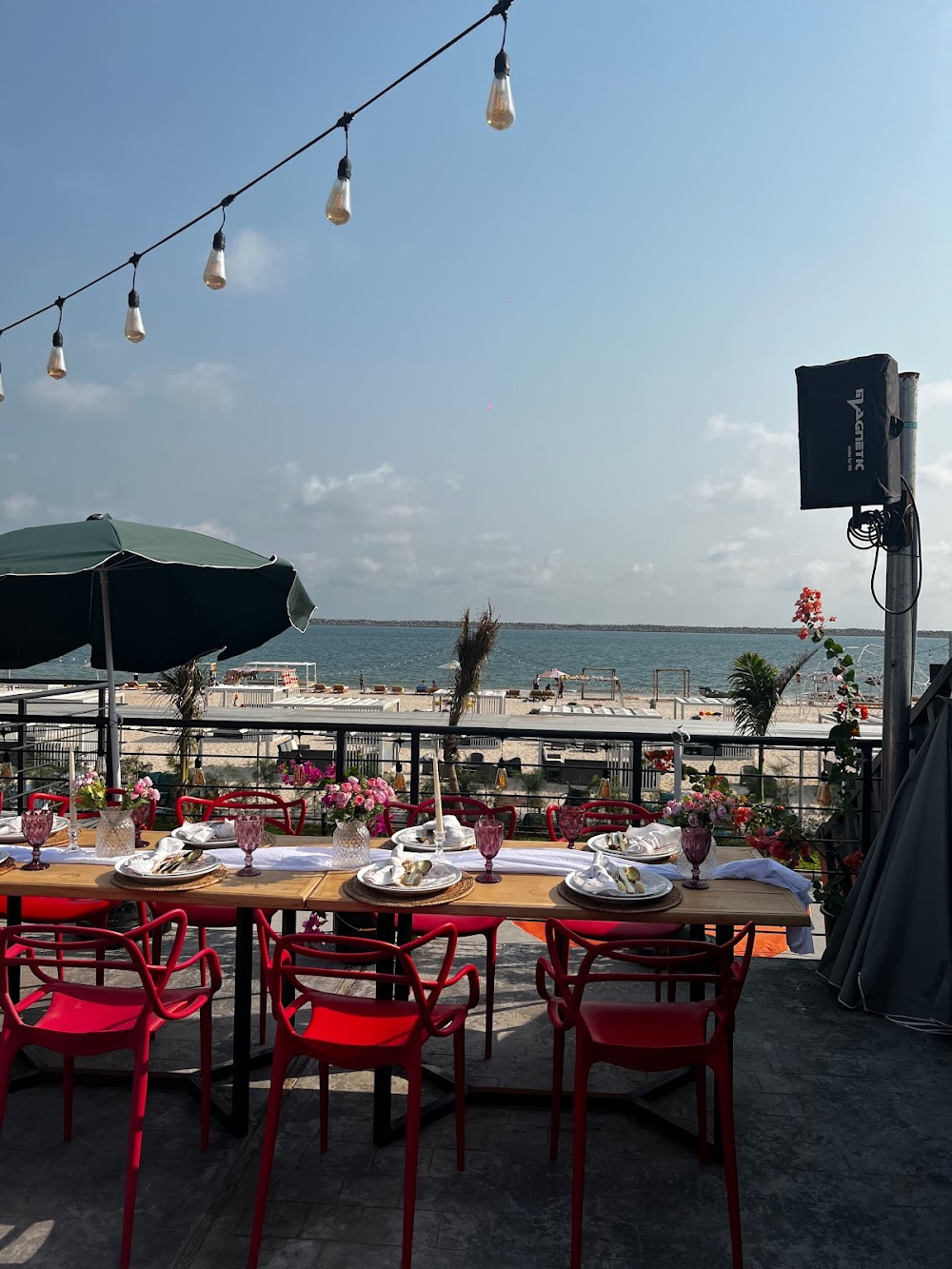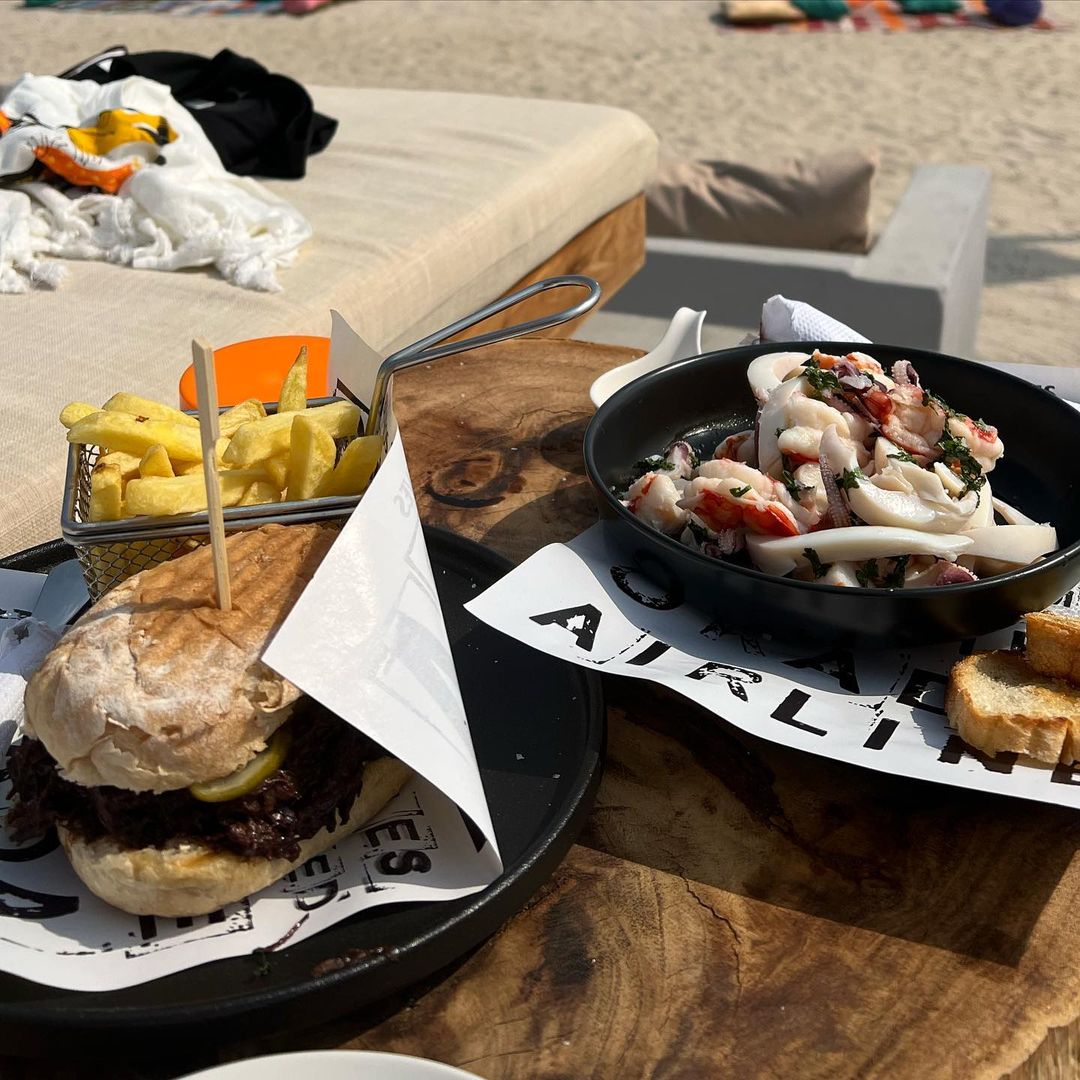 4. Okada Cafe
This Cafe is located within Lagos' Box Mall at Sol Oniru, the Okada Cafe beckons with its warm and lively ambiance. This inviting eatery seamlessly blends the charm of a beachside experience with a delectable menu designed to tantalize your taste buds. At Okada Cafe, the focus is on delivering both delicious and health-conscious food options. Every dish is a testament to freshness and flavor, making each visit an exquisite culinary journey. The menu boasts a diverse selection, featuring everything from crisp salads to hearty sandwiches and, of course, an unforgettable burger experience. For burger enthusiasts, Okada Cafe is a hidden gem. The star of their menu, their burgers are crafted to perfection, satisfying cravings with every juicy bite. But that's not all – the chickpea salad with garlic bread is another standout, brimming with fresh ingredients and bursting with delightful flavors. What's equally impressive is that Okada Cafe's prices are not only reasonable but also incredibly competitive, ensuring you get the most bang for your buck. The friendly and accommodating staff at Okada Cafe elevate your dining experience. Their passion and knowledge about the menu shine through as they go the extra mile to provide exceptional service. Whether you're in search of a quick lunch, a leisurely dinner, or a relaxed work session, Okada Cafe has you covered. Whether you're seeking a hearty burger indulgence or a wholesome meal, this cafe has something to satisfy every craving. It's time to treat yourself to the Okada Cafe experience and discover why it's a favorite among Lagos' culinary aficionados.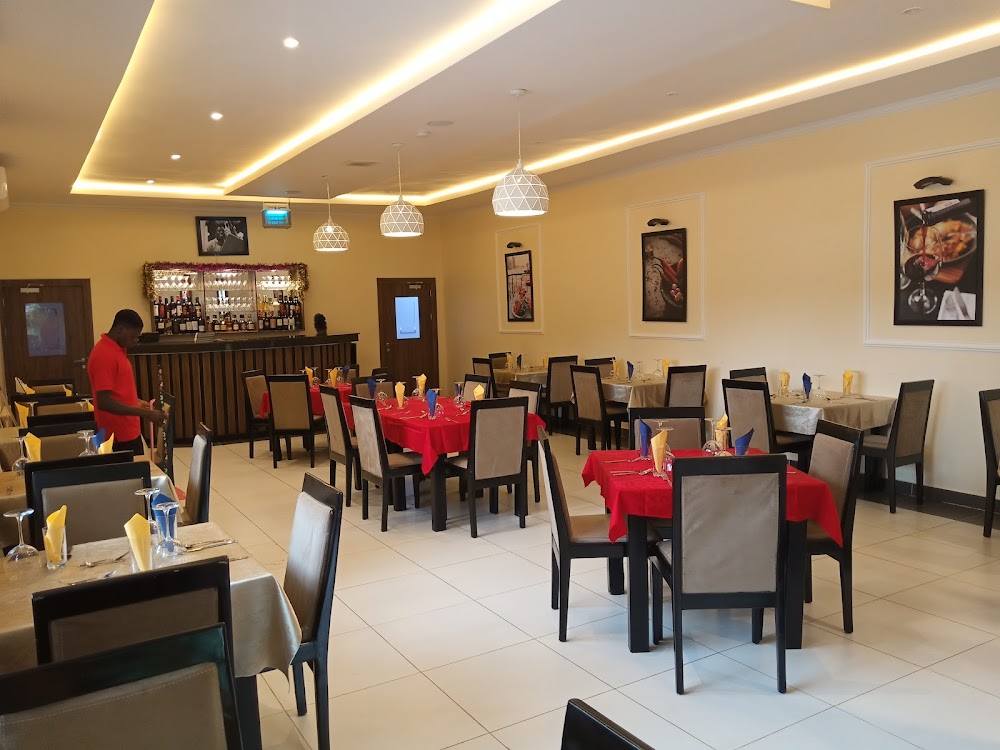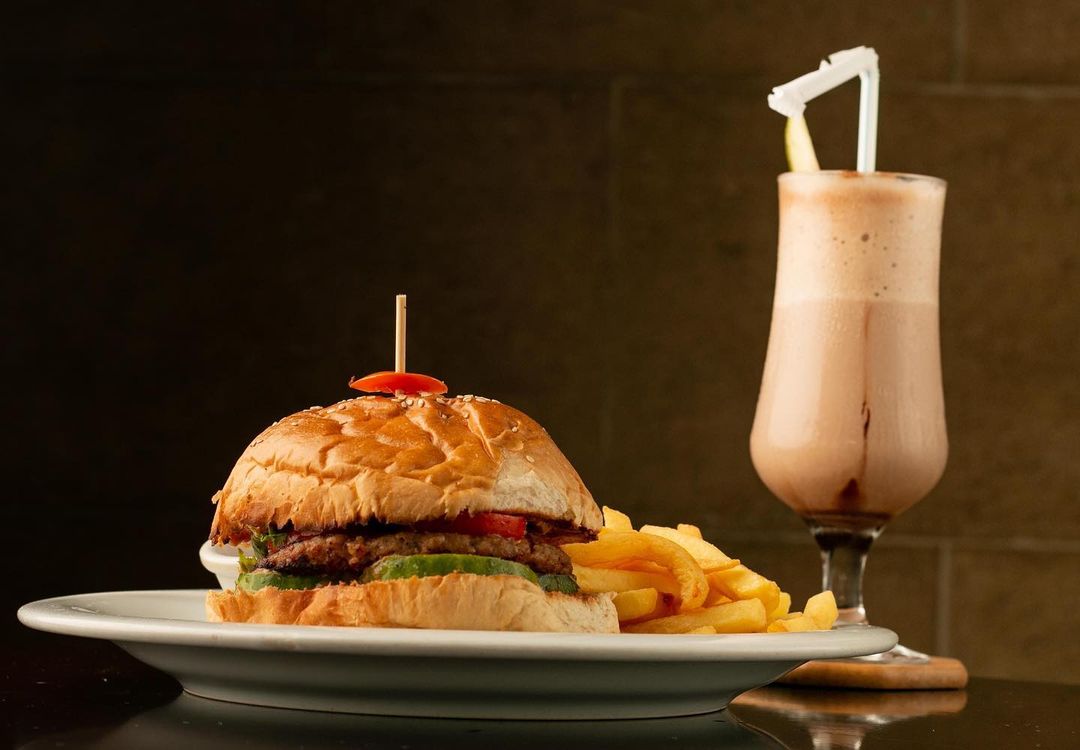 5. Barcardi Restaurant and Café
Nestled in the heart of Jos, Nigeria, Barcardi Restaurant and Café beckons with its enchanting ambiance, making it the perfect setting for a romantic rendezvous or a lively gathering of friends. This culinary haven caters to diverse tastes, boasting an extensive menu that traverses a spectrum of cuisines. Whether you yearn for the classic allure of Italian flavors or the hearty satisfaction of a perfectly crafted burger, Barcardi ensures every palate finds its desired delight. For those with a penchant for plant-based options, Barcardi extends its welcome with a tantalizing array of vegetarian and vegan dishes. However, it's not just the delectable food that sets Barcardi apart; it's their unwavering commitment to exceptional customer service. Stepping through the door, you're greeted by warm and welcoming staff, ready to address any inquiries or requests you may have. The waitstaff is attentive, ensuring your orders are swiftly attended to, leaving you ample time to savor your meal. As an added bonus, Barcardi's lounge area features a bookshop stand, inviting you to peruse and purchase books to enjoy while you dine, adding an extra layer of charm to your experience. No matter how you choose to spend your time at Barcardi, one thing is certain: you're in for an exceptional dining adventure. But let's not forget the star of the show – the burger. Barcardi's commitment to culinary excellence extends to this American classic, offering a burger experience that's sure to tantalize your taste buds and leave you craving for more. If you're seeking a unique and enjoyable dining encounter that celebrates both superb food and impeccable service, make your way to Barcardi Restaurant and Café. It's an experience you won't soon forget.
Conclusion
In conclusion, these top 5 Nigerian restaurants have redefined the burger experience, offering a tantalizing journey of flavors, textures, and culinary innovation. From classic renditions to creative twists, each establishment has demonstrated an unwavering commitment to delivering the perfect burger. Whether you're a burger connoisseur or simply seeking a mouthwatering treat, these restaurants provide a delicious testament to the vibrant culinary scene in Nigeria. With their dedication to quality and taste, they invite diners to savor the best of Nigerian cuisine in a bun, leaving a lasting impression and a craving for more. So, venture forth and indulge in these exceptional burger destinations for a taste of burger perfection like never before.