Explore an array of Kenya's culinary treasures as we unveil five captivating hidden gem restaurants. Tucked away within the rich tapestry of the country's dining scene, these lesser known yet exceptional spots promise a unique experience for the avid food enthusiast. Each venue offers a distinctive atmosphere and an array of tantalizing flavors, inviting you to indulge in rich cultural fusions and extraordinary dining experiences. Join us on a journey through these enigmatic and alluring hidden gem restaurants in Kenya, each waiting to be discovered and savored.
5 Hidden Gem Restaurants in Kenya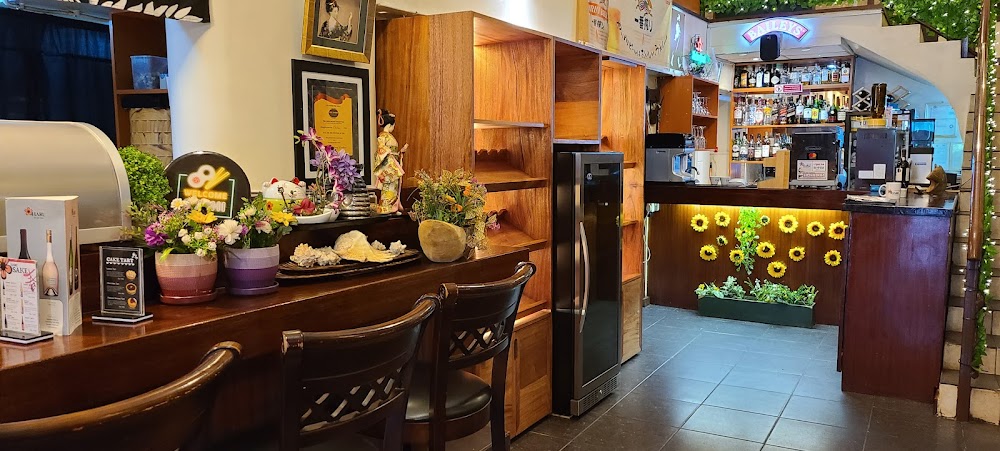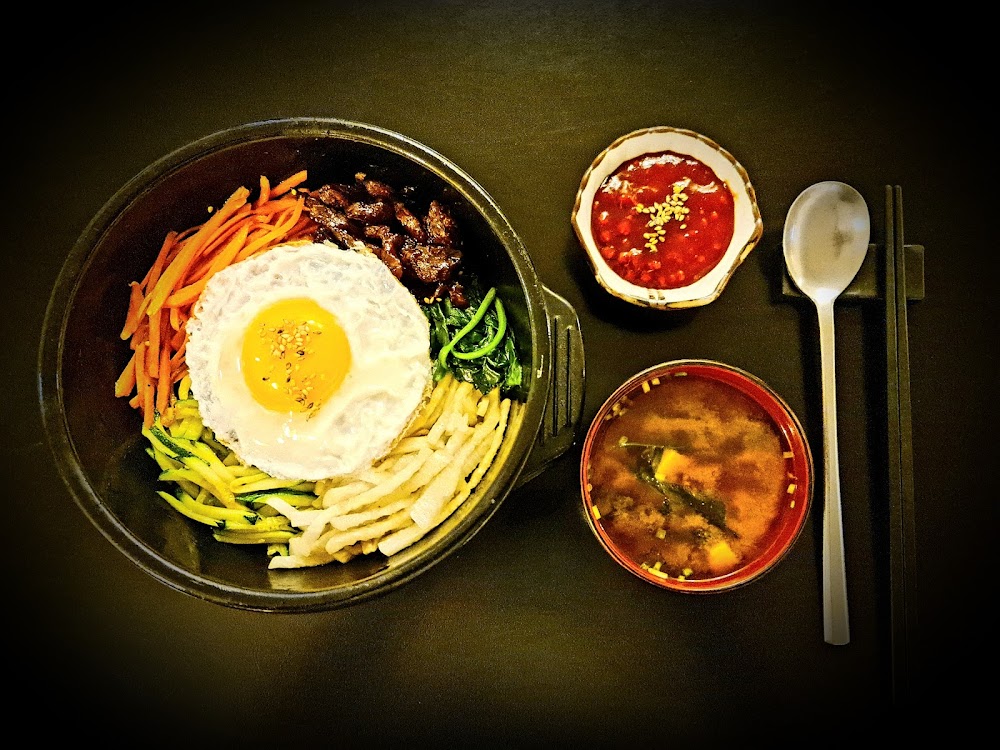 1. Haru Restaurant
Situated in Nairobi, Haru Restaurant remains a hidden gem celebrated for its unique array of Japanese delicacies, notably its exquisite sushi offerings. Crafted from the freshest ingredients, their sushi dishes burst with remarkable flavors. Whether seated inside or out, the restaurant exudes an inviting atmosphere, ensuring a delightful dining experience. The service is both prompt and affable, enhancing overall guest satisfaction. What distinguishes Haru is its innovative sushi rolls, presenting a refreshing departure from other local sushi spots. Among their culinary delights, the classic salmon temaki boasts a harmonious blend of flavors, while the garlic prawns sizzler stands out as a favorite among seafood enthusiasts. Generous portions and reasonable prices underscore the restaurant's commitment to quality. The must-try volcano chicken promises to gratify even the most discerning palates. Haru Restaurant is an ideal destination for a flavorsome Japanese feast. With impeccable sushi and exceptional service, it caters equally well to intimate dinners or casual gatherings with friends, making it the quintessential dining spot in Nairobi.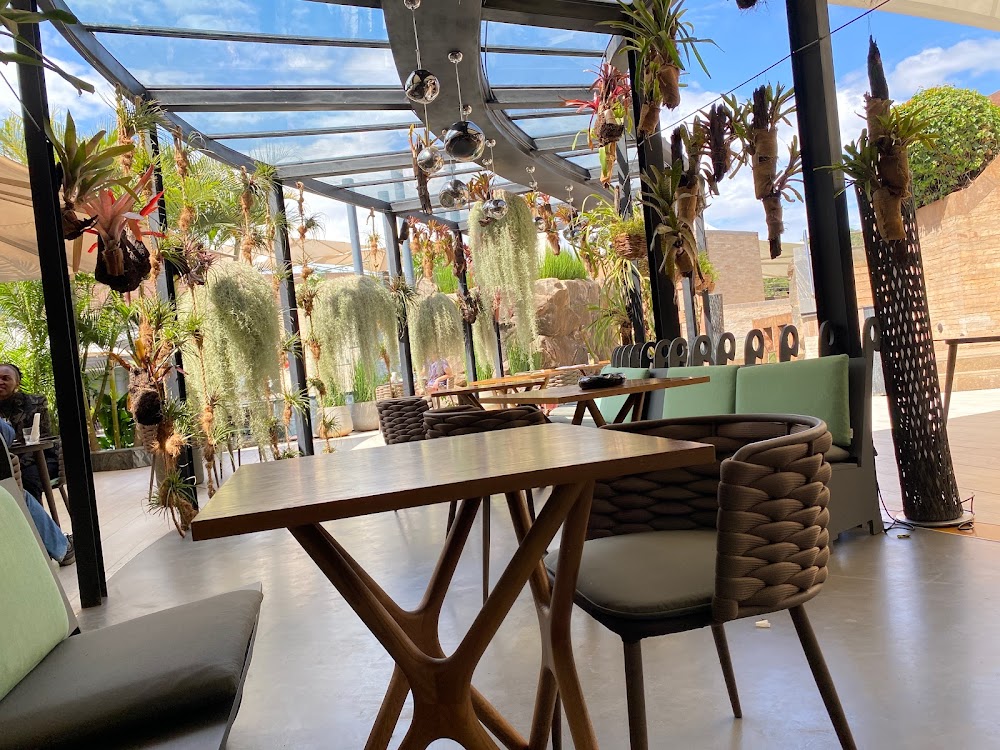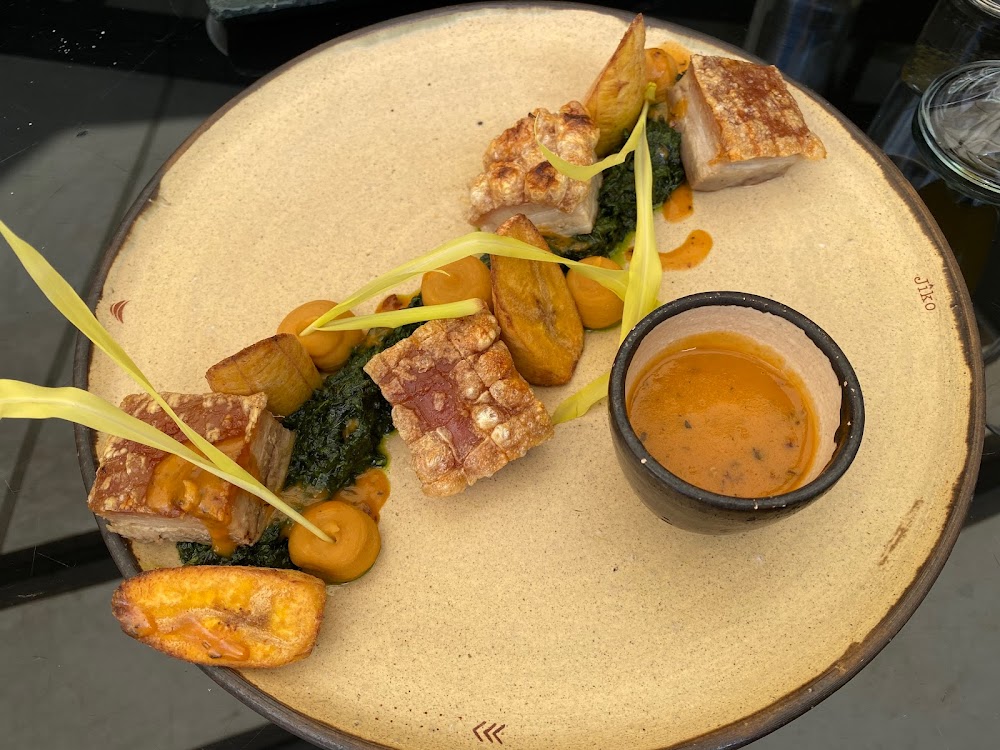 2. Jiko Restaurant
Step into Jiko Restaurant at Tribe Hotel! Experience the epitome of New African fine dining, boasting innovative, playful, and delectable dishes that reimagine African ingredients from diverse corners of the continent in unconventional ways. The ambiance exudes sophistication and charm, complemented by a team of welcoming and accommodating staff. Tucked away in the serene lower village market area, the restaurant provides an escape from the bustling city, offering a tranquil setting with soothing music. Jiko's culinary offerings are nothing short of extraordinary, accompanied by impeccable service. Menu highlights encompass the tantalizing duck mutura, flavorful grilled tilapia, a succulent beef burger, and delightful sweet potato fries. Indulge in freshly baked bread served with homemade herb butter, and explore the drinks menu featuring Hendricks gin-infused frozen cocktails. Celebrate special occasions like birthdays or anniversaries at Jiko, where a five-star experience awaits. Unwind and savor a leisurely late lunch, reveling in the finest New African dining experience Nairobi has to offer at Jiko Restaurant, nestled within Tribe Hotel. Come and immerse yourself in culinary excellence at its best!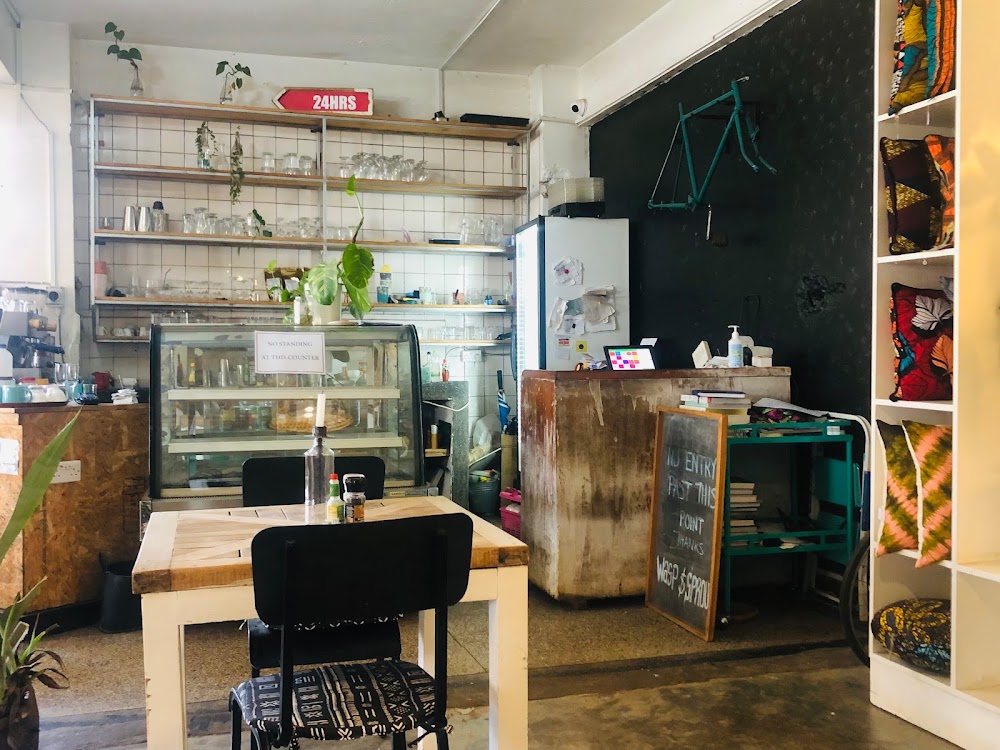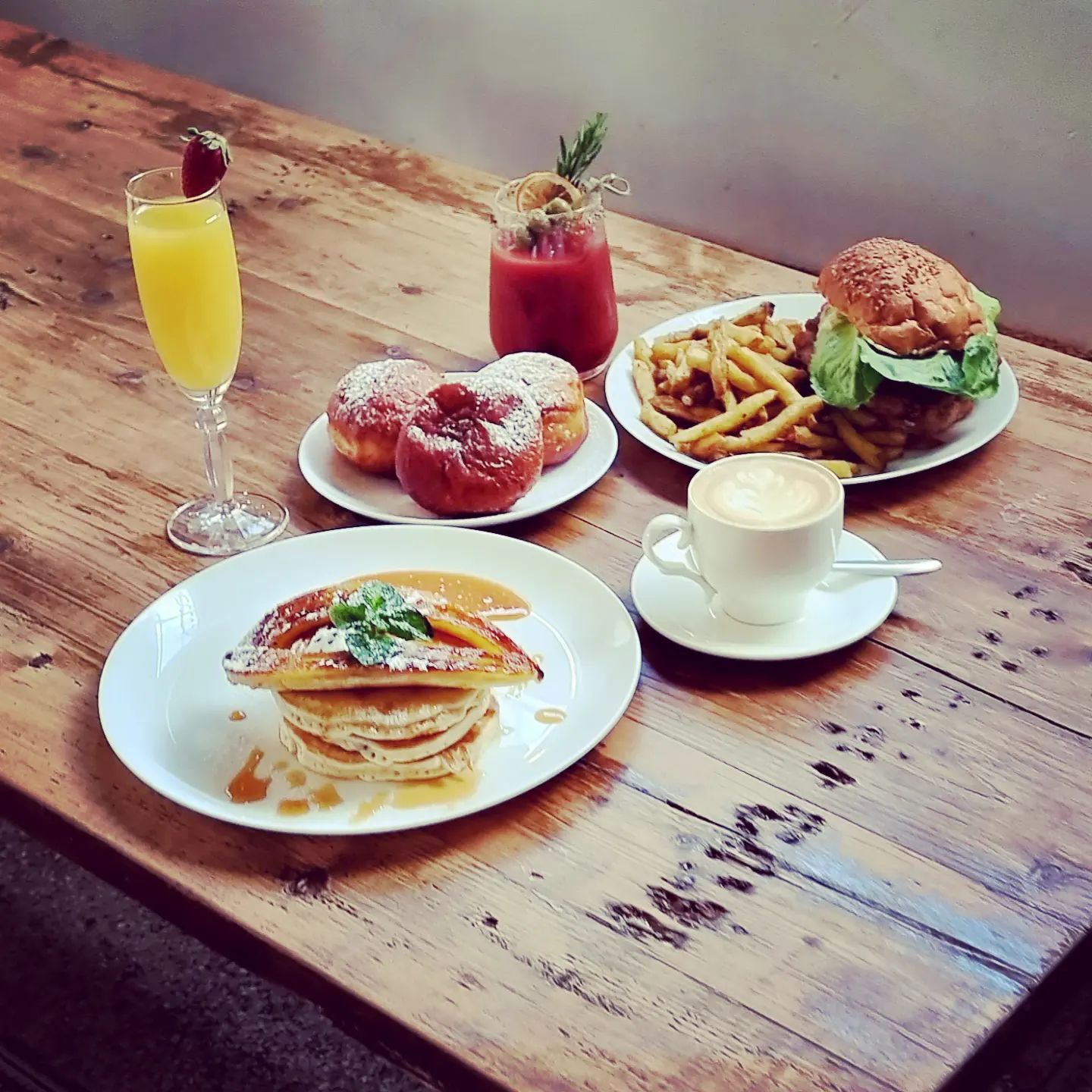 3. Wasp & Sprout
When on the hunt for a hidden gem in Nairobi, look no further than Wasp & Sprout. This cozy restaurant offers a unique atmosphere that feels like home with its beautiful African decor, making it a truly remarkable hidden gem. Whether you're looking for a great place to hang out or just a spot to grab a bite to eat with friends, Wasp & Sprout is the perfect hidden gem. The food is always delicious, and the portions are generous - the All American is a crowd favorite. While the wait time can be long, the peaceful and comfortable atmosphere makes it a great place to just relax. And don't forget to check out the furniture and home goods shop upstairs! The staff at Wasp & Sprout strive to give their customers the best hidden gem experience possible. With friendly and attentive service, and freshly prepared food, you'll feel right at home. Plus, the prices are average, so you won't have to break the bank for a great hidden gem meal. Whether you're looking for a great brunch spot or just a place to get together with friends, Wasp & Sprout is the perfect hidden gem. With its cozy hidden gem atmosphere, delicious food, and friendly staff, it's sure to become one of your top hidden gem favorites in Nairobi.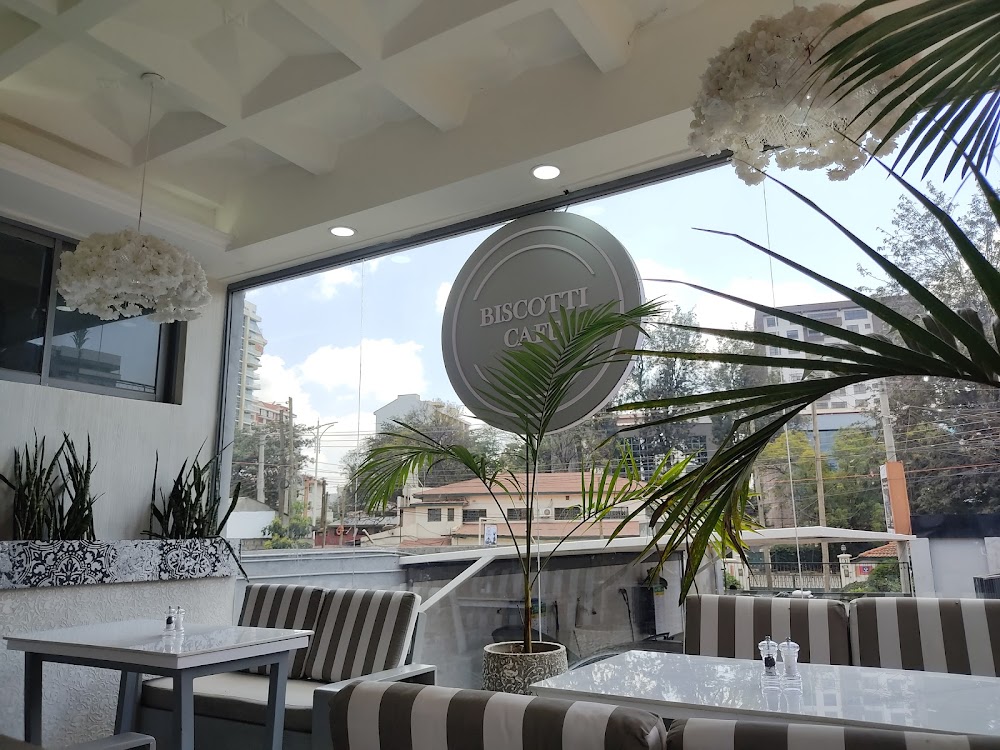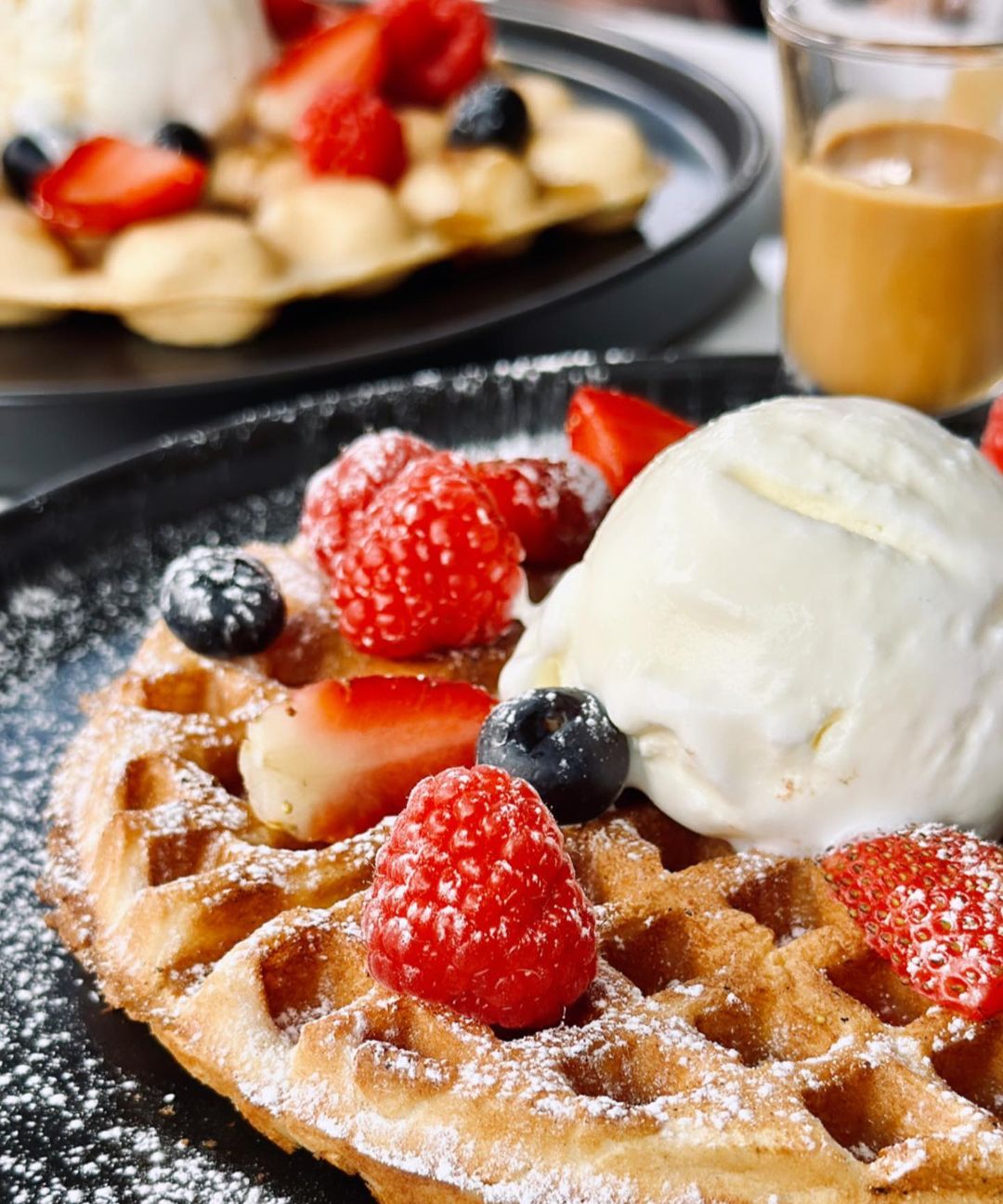 4. Biscotti Cafe
Positioned in Nairobi, the Biscotti Cafe is a culinary gem that guarantees a delightful experience. Offering a blend of freshness and flavor in an inviting setting, it's the ideal choice for a memorable evening out. The menu is a mosaic of classic Italian fare and contemporary favorites, ensuring there's something for every palate. Don't miss the must-try San Sebastián Cheesecake, and the hummus and falafel options are culinary delights. Service is consistently friendly and attentive, contributing to the warm and inviting ambiance. The coveted Biscoff cheesecake is an absolute favorite, served in generous portions. To secure a table during busy hours, reservations are recommended as the restaurant fills up quickly. For an experience that lingers, venture to Biscotti Cafe, a hidden gem nestled along Muthithi Road. Revel in the splendid customer service, charming decor, and flavorsome dishes that promise an enchanting dining escapade.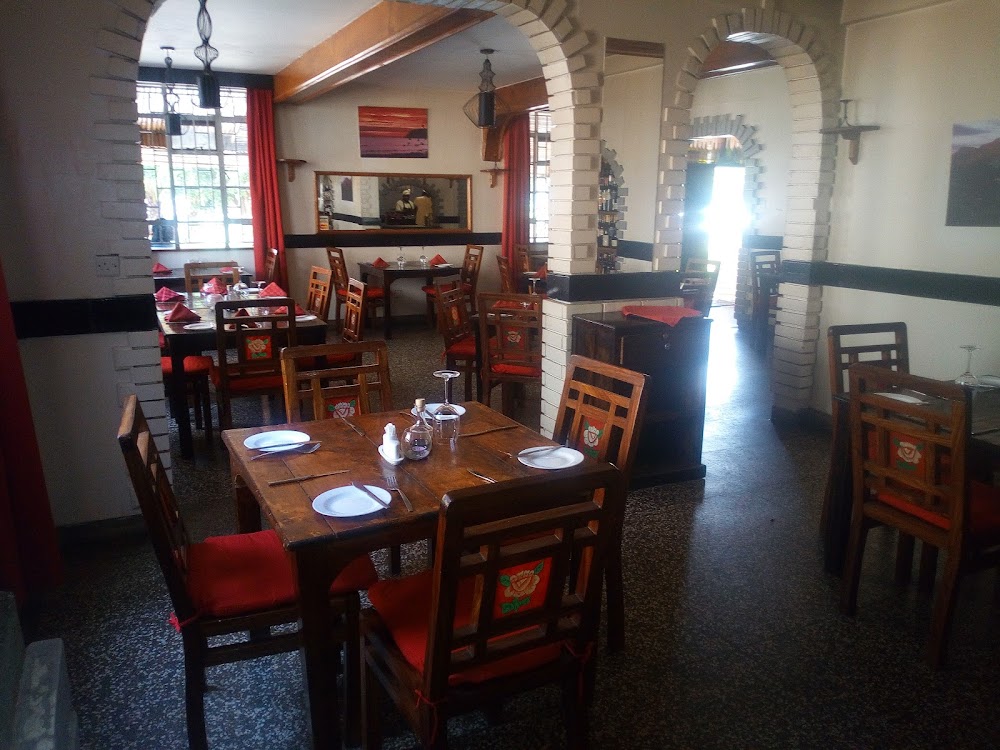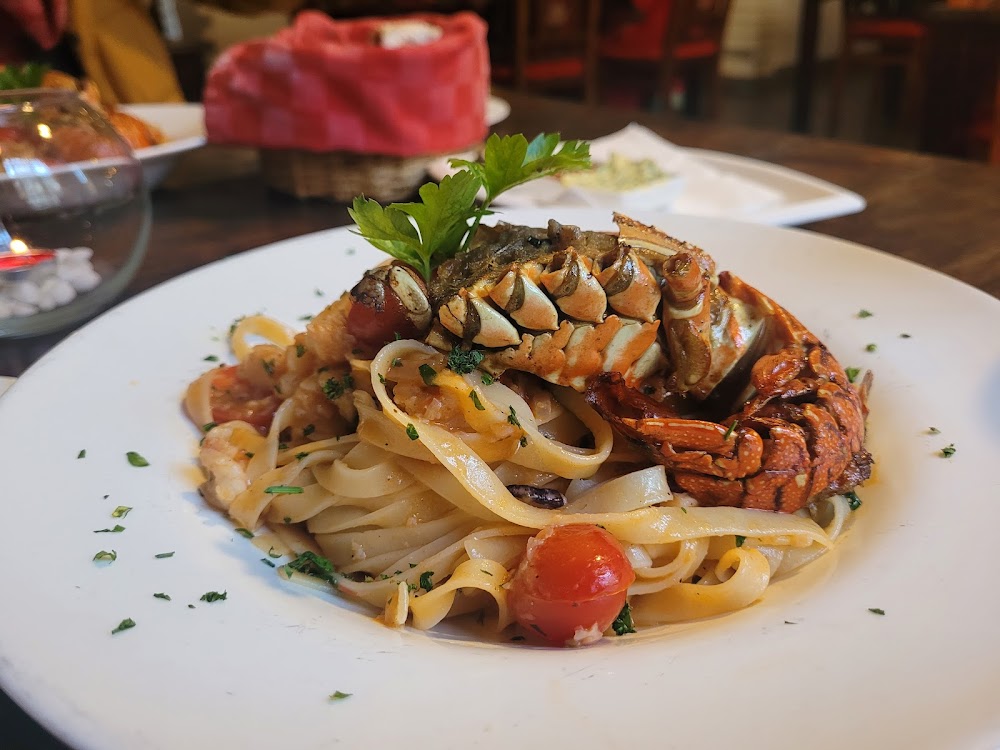 5. La Cantina
Hidden away off Ngong Road in Nairobi, La Cantina sparkles as a clandestine treasure. This Italian dining haven brings an authentic slice of Italy to the city, wrapped in its enchanting and snug setting. The moment you step inside, a welcoming and personalized service embraces you, setting the tone for an exceptional experience. The menu boasts a diverse array of traditional Italian dishes, each meticulously crafted to culinary perfection. The gnocchi with gorgonzola is a standout, celebrated as the city's prime offering of this classic dish. Equally delightful is the pizza, distinguished by its delectable and flavorful dough. Wine enthusiasts will rejoice at La Cantina's extensive selection, catering to a spectrum of tastes. Whether your preference leans toward a light and refreshing white wine or a bold and robust red, La Cantina assures a perfect match. For those seeking a more relaxed dining experience, the restaurant provides a charming outdoor seating area. Here, you can bask in the warmth of the summer breeze while relishing a glass of wine and indulging in delectable Italian fare. La Cantina beckons as the go-to for an authentically Italian dining escapade. With its mouthwatering dishes and intimate ambiance, this hidden gem presents an experience that caters to all discerning palates, setting a standard for genuine Italian dining in Nairobi.
Conclusion
In Kenya's diverse culinary landscape, these five hidden gem restaurants serve as captivating treasures waiting to be discovered. Each establishment offers a unique dining experience, blending flavors, ambiance, and culture in their own distinctive ways. Whether you seek traditional dishes, creative fusions, cozy atmospheres, or exotic tastes, these hidden gems promise to leave a lasting impression. These culinary hideaways beckon the adventurous food enthusiast to embark on a journey of delectable discovery, promising that Kenya's rich culinary tapestry has much more to offer beyond the well-trodden path. So, step into these hidden gems, savor the flavors, and relish in the enchantment that awaits your palate.
Embrace the taste treasures and unlock the culinary secrets of Kenya's hidden gem restaurants – where every bite reveals a delightful surprise!
YOU MAT LIKE THIS