Elevate your dining experience in Nigeria's capital city with our curated list of "5 Rooftop Restaurants in Abuja with Stunning Views." Abuja, known for its modern architecture and scenic landscapes, offers a wealth of dining options that combine delicious cuisine with breathtaking panoramas. Whether you're a local looking for a special night out or a visitor seeking to savor Abuja's skyline, these rooftop restaurants promise not only exceptional food but also unparalleled vistas of the city's beauty. From the glittering city lights to serene sunsets, get ready to dine in style while indulging in Abuja's finest culinary offerings high above the bustling streets.
5 Rooftop Restaurants in Abuja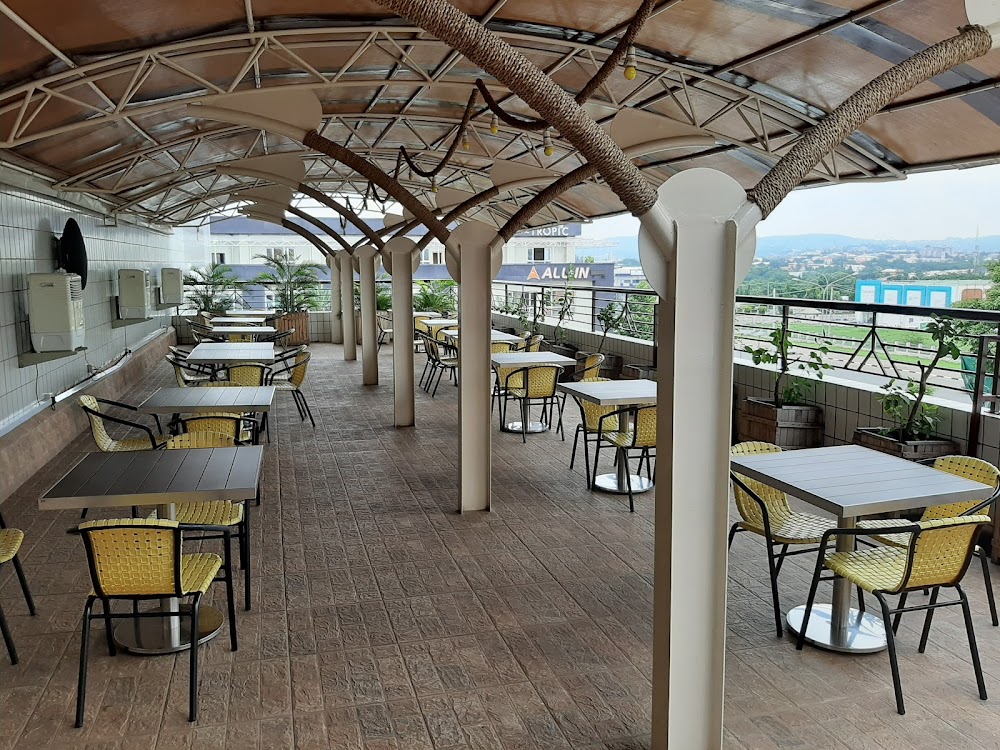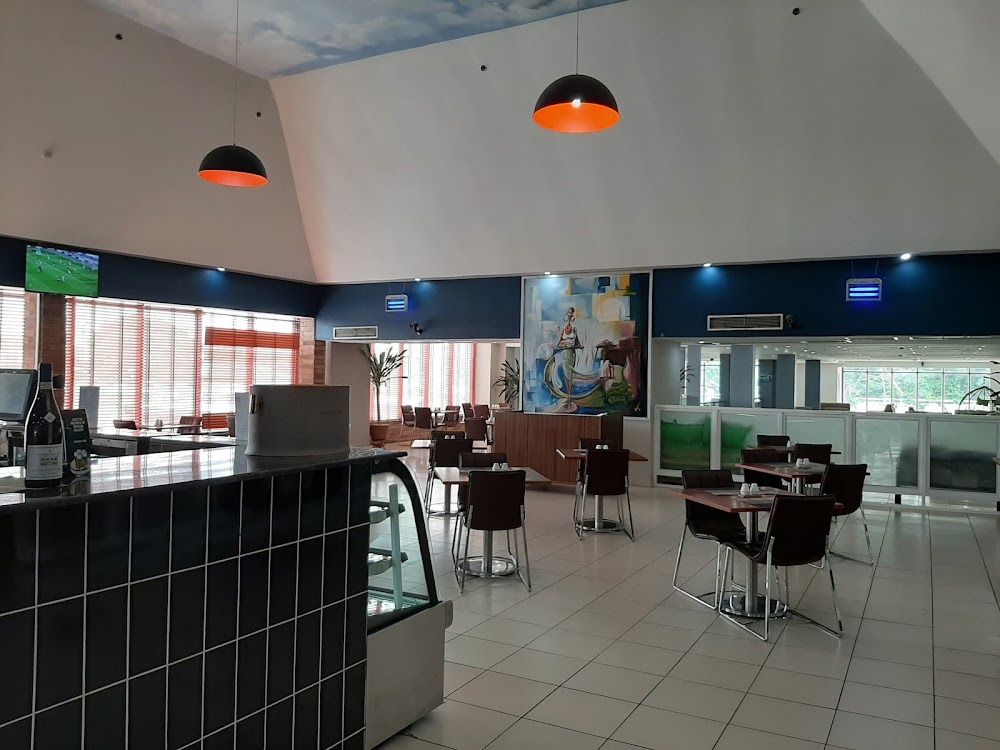 1. Le Petit Square
Perched atop the vibrant Tropic Galleria in Abuja, Le Petit Square presents itself as a delightful French restaurant with a rooftop twist. Here, amidst the bustling cityscape, you'll discover an enchanting rooftop area that sets the stage for an exceptional dining experience. Whether you're seeking respite after a day of shopping in the supermarket below or aiming for an elevated rendezvous, this rooftop oasis beckons. The rooftop offers a perfect blend of open-air ambiance and serene relaxation, making it an ideal spot to unwind. As you savor exquisite French wines and champagnes, the open-style kitchen and bar invite you to observe the meticulous preparation of your dishes and cocktails. From light and health-conscious options to divine culinary creations, the menu caters to all tastes. Highly recommended are the refreshing salads and impeccably cooked chicken, free from artificial flavors. For those with an adventurous palate, a daily wine-tasting menu promises a tantalizing journey of flavors. With its friendly and professional staff, cozy atmosphere, and inviting rooftop lounge, Le Petit Square offers an unforgettable experience that transcends the ordinary. Whether for business or pleasure, this rooftop haven is a must-visit destination, where every moment is savored amidst the backdrop of Abuja's skyline.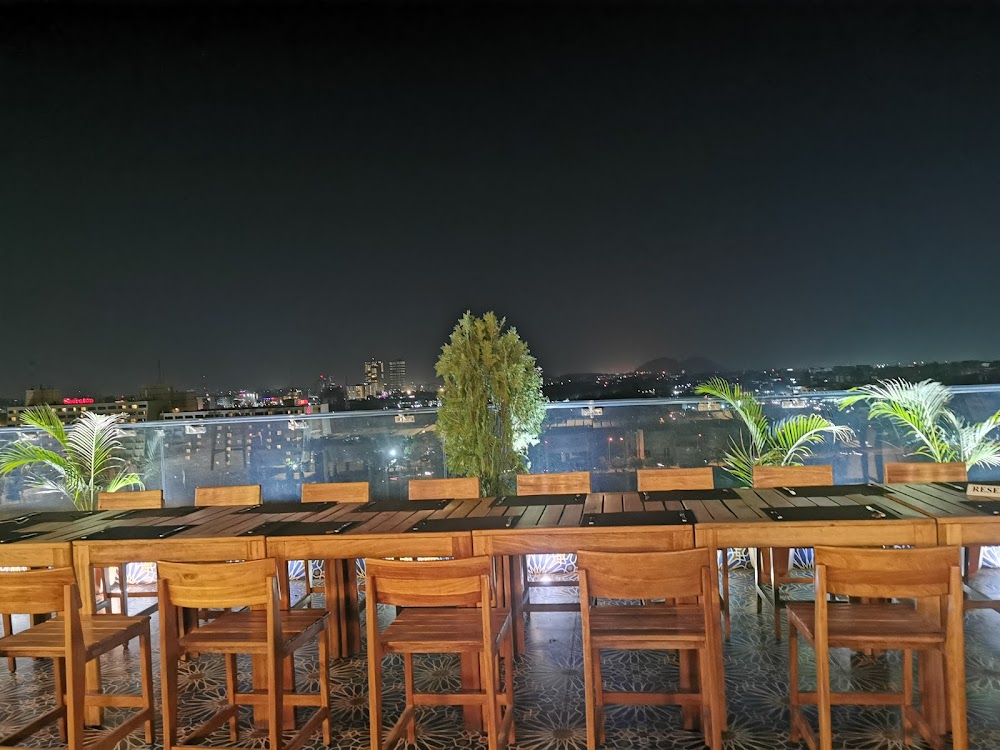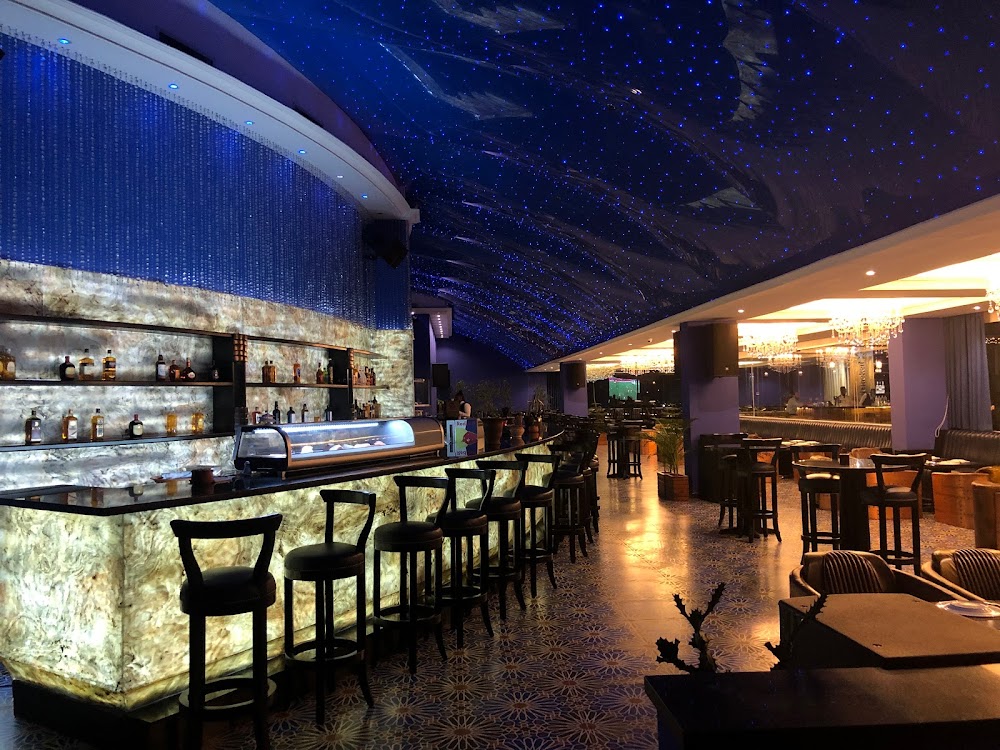 2. Jake's Club Restaurant
Situated in the heart of Abuja, Jake's Club Abuja offers a rooftop dining experience unlike any other. Providing patrons with a captivating view of the city's skyline, this exceptional establishment allows guests to immerse themselves in the urban charm while relishing delectable culinary delights and expertly crafted beverages. The atmosphere effortlessly combines elegance and comfort, featuring meticulously designed seating areas that strike the perfect balance between intimacy and open-air spaciousness. From the very moment you step inside, you'll be greeted by a warm and inviting ambiance that immediately puts you at ease. The menu boasts an enticing selection of mouthwatering dishes and creatively concocted cocktails, each prepared with utmost precision and flair. The mixologists at Jake's Club are true artisans, offering both signature creations and timeless classics that are sure to exceed your expectations. Whether you're planning a romantic rendezvous for two, a grand celebration, or an intimate mini-concert, Jake's Club Abuja can cater to a wide range of events. While the interior design is thoughtfully curated, it's the mesmerizing rooftop views that truly steal the spotlight. With its awe-inspiring vistas, welcoming atmosphere, and impeccable service, Jake's Club Abuja stands as the ultimate destination for anyone seeking an unforgettable and luxurious rooftop lounge experience.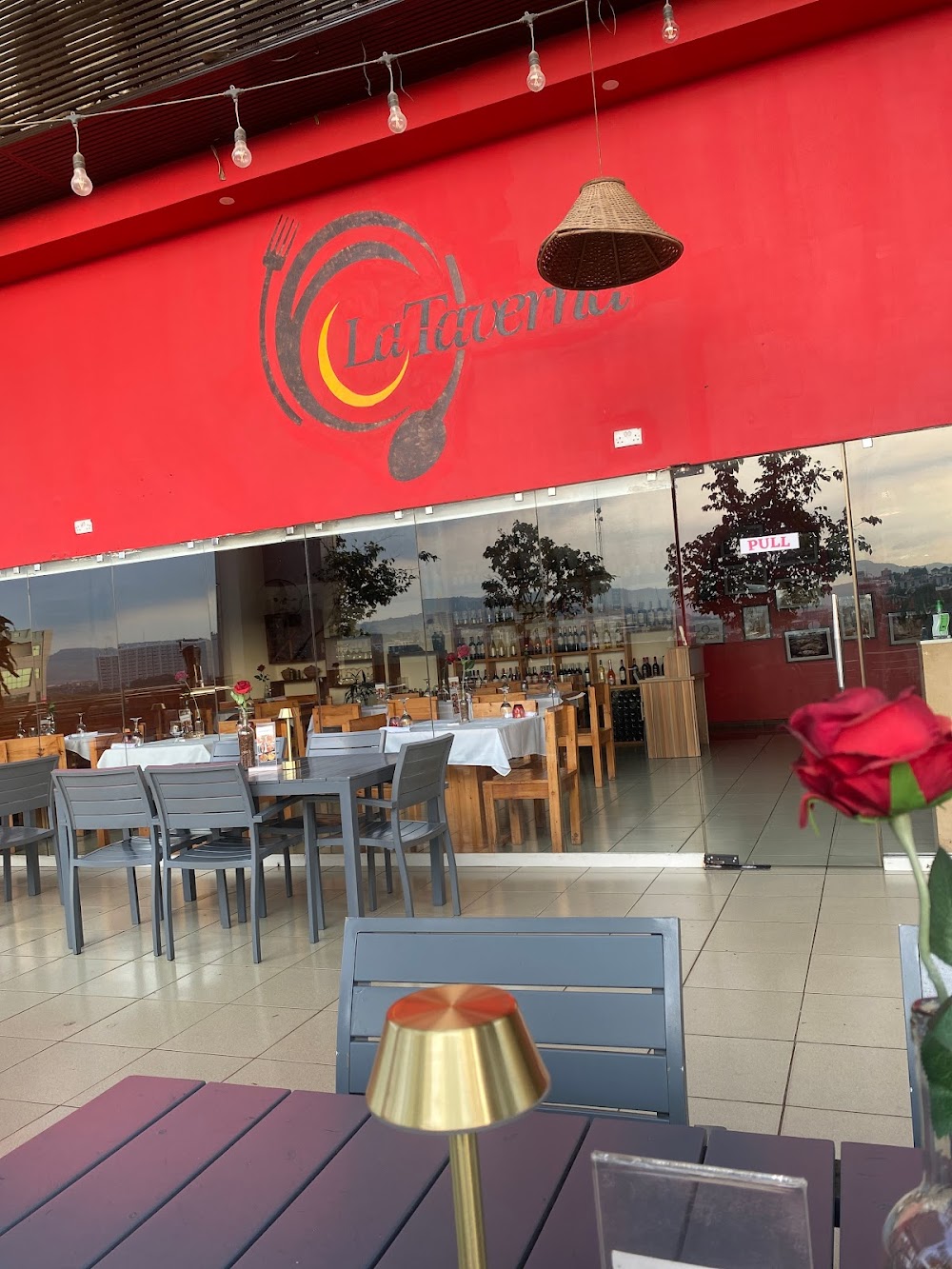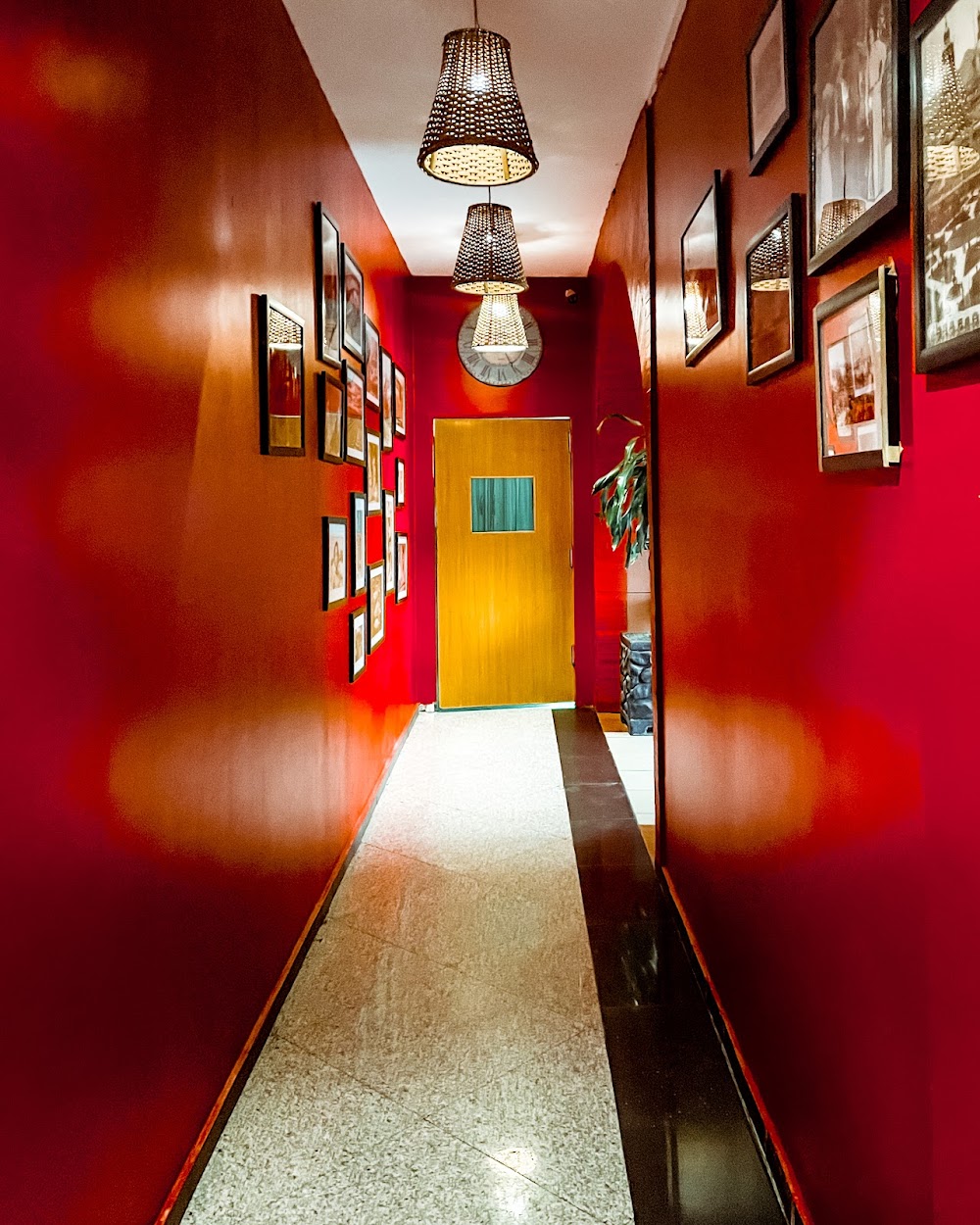 3, La Taverna
La Taverna invites you to elevate your dining experience above the hustle and bustle of Abuja's vibrant streets. Situated high above the city, this exceptional restaurant offers not only a meal but an extraordinary rooftop adventure that defies convention. Whether you seek a romantic evening, a jovial night with friends, or a memorable family gathering, La Taverna's rooftop provides the perfect backdrop. What truly sets this establishment apart is its dedication to crafting exquisite Spanish-inspired cuisine, using only the freshest, locally-sourced ingredients. With each bite, you embark on a culinary journey through the flavors of Spain, all while surrounded by an enchanting ambiance that only a rooftop setting can provide. The staff at La Taverna are renowned for their warmth and efficiency, ensuring that your dining experience is nothing short of exceptional. Their friendly and attentive service elevates your visit, making every moment memorable. Complementing your meal is an extensive wine selection, carefully curated to enhance your gastronomic adventure. Whether you're a wine connoisseur or simply looking to pair your meal with the perfect bottle, La Taverna has you covered. The rooftop menu is a tribute to traditional Spanish cuisine, offering a tantalizing array of dishes such as the iconic Seafood Paella, savory Chicken Paella, flavorful BBQ Chicken Pizza, and the decadent Leches Asada. To end your meal on a sweet note, explore the dessert options, including crepes and cakes that will satisfy even the most discerning sweet tooth. For a unique dining experience, don't miss out on the "Pasta Thursday" special, an opportunity to indulge in a one-of-a-kind pasta creation that promises to delight your taste buds. Beyond the exquisite cuisine and impeccable service, La Taverna offers more than just a meal; it offers an unforgettable rooftop oasis where you can savor the pleasant weather while dining al fresco. The outdoor patio area is the ideal spot to relish your meal in the open air. Lastly, as you dine under the expansive sky, take a moment to soak in the stunning panoramic views of Abuja. The rooftop at La Taverna provides an unparalleled perspective of the city, transforming your dining experience into a breathtaking visual journey. In essence, La Taverna promises an extraordinary dining experience that transcends the ordinary. With its captivating atmosphere, outstanding service, and delectable cuisine, this rooftop restaurant ensures that your evening will be a memorable one, each moment elevated to new heights.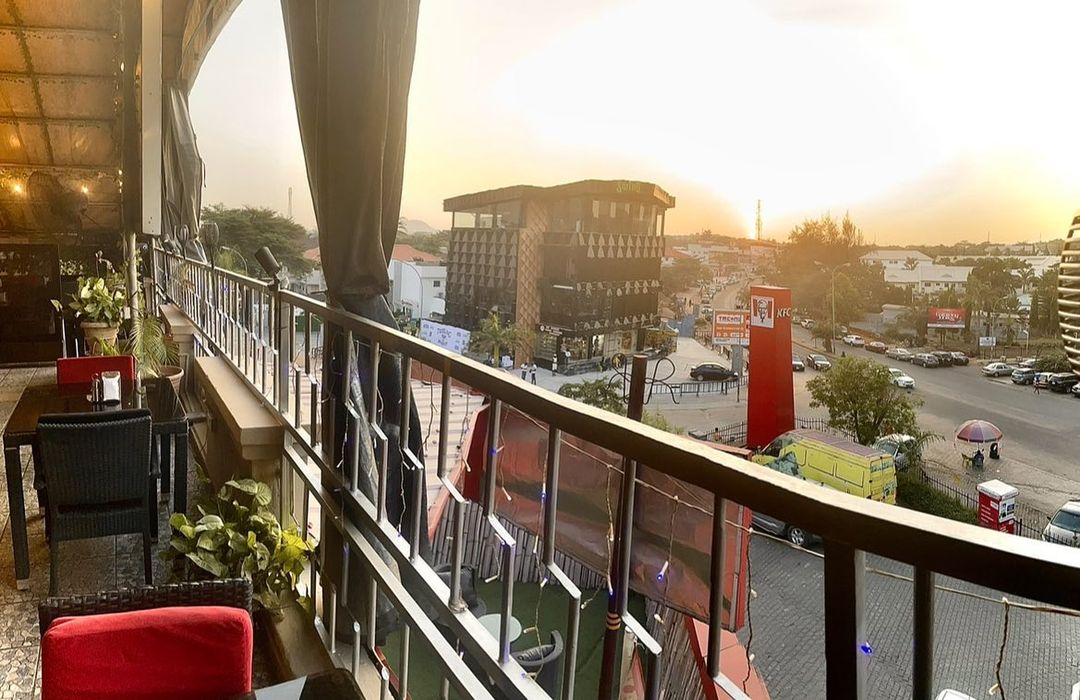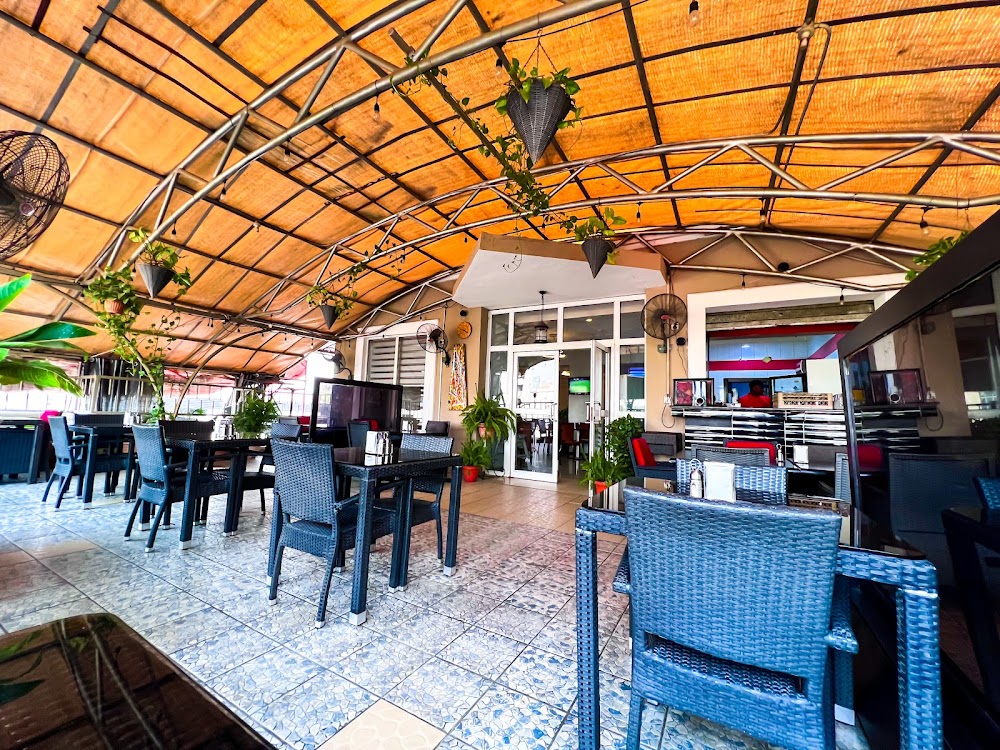 4. The Charcoal Grill
The Charcoal Grill, an exceptional restaurant in Abuja, offers a dining experience like no other, with a particular highlight being its inviting rooftop lounge. Here, guests can bask in the captivating ambiance, surrounded by lush greenery and a warm, cozy interior. The menu is a delightful fusion of breakfast and brunch options, with the Pancakes & Waffles earning rave reviews. Additionally, the offerings extend to mouthwatering choices such as the chicken burger, crispy fries, hearty full English breakfast, zesty Mexican prawn salad, and flavorful dishes like Nigerian Bole with Mackerel in pepper sauce and snail sauce. Not to be missed are the expertly crafted cocktails that add a touch of sophistication to your visit.   The attentive and courteous staff ensure a seamless dining experience, promptly serving customers while maintaining spotless tables and surroundings. Safety is a top priority, with all staff fully vaccinated against Covid-19. Whether it's an intimate date night, a family get-together, or simply a quest for a satisfying meal, The Charcoal Grill offers affordability without compromising on generous portions. Moreover, the rooftop lounge provides the perfect setting to unwind, accompanied by cool breezes, vibrant music, and an inviting atmosphere. When searching for an outstanding dining experience in Abuja, The Charcoal Grill shines bright, and your visit is bound to exceed expectations.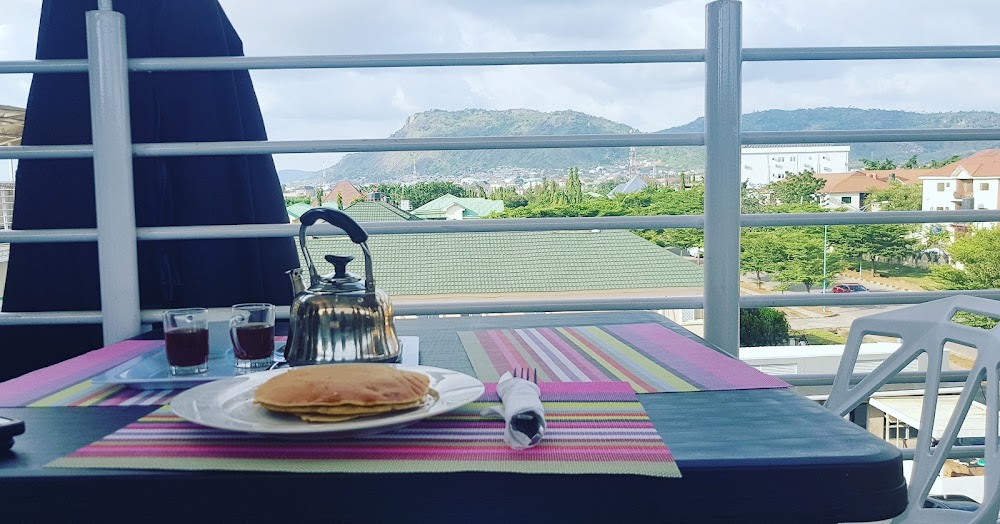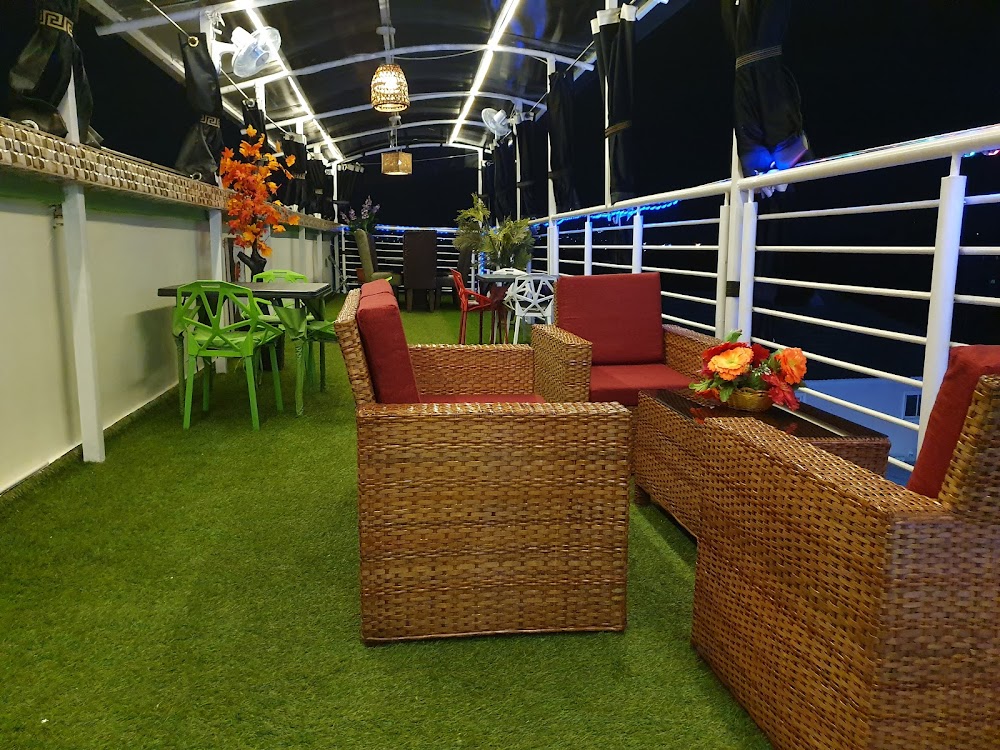 5. Bronz Cafe
Bronz Cafe, nestled high above Gwarinpa, offers a delightful rooftop dining experience that's perfect for both relaxation and indulgence. This charming cafe is renowned for its affordability and accessibility, making it a favored choice among locals. Their extensive menu showcases a delectable array of options, ranging from mouthwatering milkshakes to hearty burgers, flavorful coconut rice, shawarma, succulent chicken wings, comforting noodles, refreshing smoothies, and crisp salads. What sets Bronz Cafe apart is not just its menu but also its inviting atmosphere and impeccable service. The ambiance exudes coziness, making it an ideal spot for unwinding. Moreover, the cafe takes pride in offering a smoke-free and alcohol-free environment, ensuring that your focus remains solely on savoring your meal without any distractions. As the sun begins to set, the outdoor rooftop seating at Bronz Cafe comes to life. The warm, ambient lighting creates an intimate and snug setting, perfect for a memorable evening. While their entire menu is deliciously tempting, the hot and spicy wings deserve a special mention for their exceptional flavor. Whether you're in search of a serene spot for work or study or simply looking to enjoy a beautiful city view while dining, Bronz Cafe has you covered. With its enticing rooftop, diverse menu, and welcoming atmosphere, it caters to all tastes and occasions. Whether it's a casual lunch, a friendly get-together, or a solo escape, Bronz Cafe promises an unforgettable experience high above the city.
In Conclusion,
The captivating skyline of Abuja serves as a picturesque backdrop for an unforgettable dining experience at these "5 Rooftop Restaurants in Abuja with Stunning Views." Each of these elevated eateries offers not only delectable cuisine but also a feast for the eyes, with vistas that range from the city's bustling streets to serene sunsets. Whether you're a local seeking a fresh perspective on your city or a visitor looking to savor Abuja's beauty from above, these rooftop restaurants deliver both in terms of culinary excellence and breathtaking panoramas. So, whether it's a romantic dinner, a special celebration, or simply a desire to dine amidst the clouds, these rooftop gems provide an unparalleled ambiance that will leave you with cherished memories and a heightened appreciation for the capital's charm.
Ready to dine above the city? Then visit any of these rooftop restaurants in Abuja for an amazing experience.
YOU MAY LIKE THIS